---
PoetsWest Directory: Who's Who in Northwest Poetry
The PoetsWest Directory includes biographical profiles of well known Northwest poets and those not well enough known. While many of the poets have achieved recognition, PoetsWest also acknowledges the strengths and special gifts of other poets. Like so many of us living in the Pacific Northwest, many poets, especially those of an earlier generation, migrated here from other regions. Poets living and writing in the Northwest are often influenced by the expansive landscape, the water, and the weather (rain, usually). They recognize humanity's ambivalent relationship with the region and are witnesses to the effects of environmental destruction and unchecked urbanization. Their poetry often reveals a spiritual connection to the Native American and Asian cultures. The associations with the environment and other cultures, however, are more contemplative or subconscious, so there is not, as one might expect, a "regional" style of poetry. Each poet, including the Native American and Asian American, has his or her own style and distinctive voice. Links to individual web sites are highlighted. The list also includes those who have died. The listing continues to expand as we compile the information.
Click on letter corresponding to last name: A B C D | E F G H I J K L | M N O P Q | R S T U V W X Y Z

---
Zara Raab

A fifth generation Californian, Zara Raab writes from the remote, rural world of her childhood in Mendocino and on the Lost Coast, where her parents attended one room schools. Thanks to the National Highway Act and other progressive developments of the 1950s, she attended Mills College and the University of Michigan. In her twenties, she lived in Paris, Seattle, and Washington, D.C., where she made a living as a freelance editor and writer for New Republic Books, the National Endowment, and the National Geographic Society. Her poems and book reviews have appeared in many small magazines and newspapers, including West Branch, Spoon River Poetry Review, Rosebud, Eclipse, Nimrod, Poetry Flash and elsewhere. The drama of family life informs her earlier work, The Book of Gretel, published in 2010 by Finishing Line Press. Early California is the subject of Swimming the Eel, published by David Robert Books in 2011. Her latest book, Fracas & Asylum, is just out from David Robert Books, 2013.Visit her website at www.zararaab.com.

---
Alicia Jo Rabins
A poet, composer, performer, and Torah scholar. Her manuscript, Divinity School, won the American Poetry Review/Honickman First Book Prize and is forthcoming from APR/Copper Canyon in September 2015. Her poems appear in the Boston Review, 6×6, and Ploughshares. As a musician, Alicia tours internationally with her band, Girls in Trouble—an indie-folk song cycle about the complicated lives of Biblical women—with whom she has released three albums. A Kaddish for Bernie Madoff, her one-woman chamber-rock opera about the intersection of spirituality and finance, was named one of Portland's five best theater performances of 2014 by the Willamette Week. She has played bluegrass fiddle across Central America and Kuwait as a cultural ambassador for the US State Department and toured for eight years as the violinist in Brooklyn-based klezmer-punk band, Golem. Alicia lives in Portland with her husband and their two small children.
---
Jarold Ramsey
Is universally regarded as the most important scholar of Native American folklore in Oregon, and one of the most important in the nation. He was raised on his family's homestead near Madras, Oregon. He is the author or editor of six books, including Coyote Was Going There: Indian Literature of the Oregon Country, which was voted by the Oregon Cultural Heritage Commission as one of the 100 most important books about Oregon of the past 200 years. Ramsey earned a Ph.D. in English Literature from the University of Washington, went on to a distinguished teaching career at the University of Rochester in New York State, was the founder of the University of Rochester Summer Writers Workshop and the Storytelling Conference. His book, New Era, covers, in a series of essays, the homesteaders of his native central Oregon. An author of both non-fiction and fiction, he has also written essays on Shakespeare, modern poetry, American Indian literature and plays. Ramsey is a frequent presenter at writing workshops and seminars. He has published six books with the U. of Oregon Press and U. of Washington Press. His poetry has appeared in The Atlantic, Quarterly Review, and other magazines. His four books of poems have been published internationally. His newest book, The Piper of Cloone: Father Keegan and the Early Gaelic Revival, was published in 2005. He lives on the family homestead with his wife, Dorothy.

---
Belle Randall (1940 - )
Born in Ellensburg, Washington, Belle Randall grew up in Northern California, where her family moved around a lot--she went to 12 different public schools--mostly in the Bay Area. She graduated from Berkeley High in 1957. Stage struck in her teens, she won the role of St. Joan in The Lark at the University of San Francisco in a city-wide competition (1958). As an undergraduate at Berkeley and a student of Thom Gunn's, she published her first poems in Poetry (1961),and won Third Prize in the anthology The Best Poems of 1961. After living in Greenwich Village, she returned to Berkeley and, with the guitarist John Stauber, opened the Jabberwock, a cabaret. In 1969, she was awarded a Wallace Stegner fellowship to Stanford, where she was later named Jones Lecturer in Poetry Writing.
The Coast Starlight (David Robert Books, 2010) is her newest full-length collection. Her first book of poems was 101 Different Ways of Playing Solitaire and Other Poems (University of Pittsburgh Press, 1973). Her other poetry collections include The Orpheus Sedan (Copper Canyon, 1980), Drop Dead Beautiful (Wood Works, 1998), and True Love (Wood Works, 2003). Her poetry also appears in A Century of Poetry, a new anthology from Poetry magazine celebrating 100 years of continuous publication (Chicago University Press, 2012). The Bancroft Library at UC Berkeley published two art books of selections from her correspondence with the poet Thom Gunn. She is the Poetry Editor of Common Knowledge, an interdisciplinary journal from Duke University Press. Her poetry and essays have appeared in many magazines, including The Southern Review, TriQuarterly, The Threepenny Review, and PN Review (England), and, most recently, in the anthology Berkeley Daze: Berkeley poets of the 1960s. She taught for over twenty years at Cornish College of the Arts and in the University of Washington Extension Writers' Certificate Program. In 2005-7, she was awarded a National Endowment of the Arts grant in Poetry. She lives in Seattle with her husband Joe Edwards.

---
William M. Ransom (1945- )
A novelist, science fiction writer and poet, Bill Ransom was born in Puyallup, Washington "before the bomb, the Pentagon or Israel." He attended Washington State University on track and boxing scholarships. From 1965 to 1970 Ransom worked on building and repairing military and commercial jet engines. He has worked as a firefighter and advanced EMT. He received his B.A. in Sociology and English Education from the University of Washington in 1970 and M.A. in English from Utah State University. He studied American Minority Literature and Old and Middle English at the University of Nevada, Reno, then began a pilot project with the Poetry in the Schools program in Washington state. He founded and directed the popular Port Townsend Writers Conference and appeared in two films: An Officer and a Gentleman and The Caine Mutiny Court-Martial (CBS).
Ransom has published six novels, six poetry collections, numerous short stories, and articles appearing nationally. Ransom's latest poetry collection, The Woman and the War Baby, was released in October 2008 by Blue Begonia Press. His novel Jaguar was #1 for Alexandria Digital Literature in 2000 and its popularity led to its re-release as a trade paper/hardcover from Wildside Press in April 2001. Far Cry Press published his limited edition poetry chapbook, Sleight of Hand, in July, 2000.
Bill Ransom's first poetry collection , Finding True North & Critter, published in 1973 by Copper Canyon Press, was nominated for a National Book Award and a Pulitzer in 1974. Learning the Ropes (Utah State University Press, 1995), a collection of poetry, short fiction and articles is available from Wordman Production Company. A CD of his poetry collection, War Baby, is also available from Wordman Production Company. Ransom's recent work, seen in Puerto del Sol, Spillway and Tendril, is heavily invested with his experience as an advanced life-support EMT and firefighter in Washington and Latin America. He is a long-time member of the PEN Freedom to Write Committee, whose recent efforts helped to affect the release of imprisoned writers in China and Cuba.
Bill Ransom lives in western Washington and teaches creative writing for The Evergreen State College in Olympia, Washington. Check his web site for more information www.sfwa.org/members/ransom.

---
Dan Raphael
Born in Pittsburgh. Has lived in Portland, Oregon since 1977 (except for the year spent in Bellingham). Has a BA in English from Cornell, where he worked with Robert Morgan, A.R. Ammons and James Bertolino, an MFA in poetry from Bowling Green State, and an MA in literature at Western Washington University.

Among Dan's eighteen published collections are The State I'm In, Impulse & Warp: The Selected 20th Century Poems includes work from his first 13 collections, Breath Test (Nine Muses), Showing Light a Good Time (Jazz Police), Molecular Jam (Jazz Police), isnt how we got here (published under his Unnum imprint), and Bop Grit Storm Café (Xerox Sutra). Children of the Blue Supermarket, a CD of performances with jazz saxophonist Rich Halley and drummer Carson Halley, was released in February 2012. His poems have appeared in nearly 300 publications and websites, including Raven Chronicles, Exquisite Corpse, Caliban, Heaven Bone, Urvox, Otoliths, Pemmican, Knock Journal, Central Park, Tinfish, Skidrow Penthouse, Rattapallax, Raft, and Pacific Northwestern Spiritual Poetry.

Dan is known for the energy, humor and linguistic range of his performances. He is the publisher of 26 Books—26 chapbooks of 26 pages by 26 Oregon and Washington poets—after 17 years of publishing the literary tabloid, NRG. In addition, he has published Playing with a Full Deck, an anthology of 26 additional writers--for a total of 52 authors (a "full deck") represented in the project. Lives with his wife Melba and son Orion in Portland, and a job with the Oregon DMV. For several years Dan has organized monthly readings at a downtown bookstore.
---
Gauhar Raza (8/17/1956 - )
An Indian scientist by profession, and a leading ">UrduUrdu poet, social activist and documentary filmmaker working to popularize the understanding of science among general public, known for his films like Jung-e-Azadi, on the India's First War of Independence, and Inqilab (2008) on Bhagat Singh. He was also the honorary director of Jahangirabad Media Institute. Gauhar Raza's poetry collection "Zazbon Ki Lau Tez Karon" has been noted for the frankness of tone and for social concerns. In his most famous poem "Main Chahta hoon"(I like to), he felt a sense of helplessness to write a romantic poem in the days of darkness. He also wrote lyrics for a Hindi film Say Salaam India released in 2007.

---
Philip Red Eagle (1945- )
The co-founder of Raven Chronicles, Philip writes poetry, fiction and essays. He was born in Tacoma, Washington and educated at the University of Washington. He received a B.F.A. in 1983 and B.A. in Journalism in 1987. Visit the web site of this award-winning and influential poet, writer, essayist, visual artist, and journalist at www.hanksville.org/storytellers/redeagle.

---
Red Pine (1943- )
Bill Porter was born in Los Angeles and grew up in Idaho. He translates Chinese texts under the name Red Pine. He has a degree in anthropology from University of California, Santa Barbara and did graduate studies in Chinese language and anthropology at Columbia University, but then dropped out in 1972 to go to the Fo Kwang Shan Buddhist monastery in Taiwan. He lived in Asia for 22 years before returning to the US in 1993. He lives in Port Townsend, WA.
His publications include:
Lao-txu's Taoteching: Translated by Red Pine with selected commentaries from the past 2000 years. revised edition, Copper Canyon Press, 2009
In Such Hard Times: The Poetry of Wei Ying-wu. Copper Canyon Press, 2009 (translator). 2010 Winner of the American Literary Translators Association (ALTA)
Zen Baggage: A Pilgrimage to China (author) Counterpoint, 2008
The Heart Sutra: the Womb of Buddhas. Shoemaker & Hoard, 2004. (translator)
Poems of the Masters: China's Classic Anthology of T'ang and Sung Dynasty Verse. Copper Canyon Press, 2003. (translator)
Diamond Sutra. Counterpoint, 2001. (translator)
The Collected Songs of Cold Mountain. Copper Canyon Press, 2000. (translator and editor)
The Clouds Should Know Me by Now: Buddhist Poet Monks of China. Wisdom Publications, 1998. (editor, with Mike O'Connor; and contributing translator)
The Zen Works of Stonehouse: Poems and Talks of a Fourteenth-Century Chinese Hermit. Mercury House, 1997. (translator)
Lao-tzu's Taoteching: with Selected Commentaries of the Past 2000 Years. Mercury House, 1996. (translator and editor)
Guide to Capturing a Plum Blossom by Sung Po-jen. Mercury House, 1995. (translator)
Road to Heaven: Encounters with Chinese Hermits. Mercury House, 1993. (author)
The Zen Teaching of Bodhidharma. Empty Bowl, 1987; North Point Press, 1989. (translator)
Mountain Poems of Stonehouse. Empty Bowl, 1985. (translator)
P'u Ming's Oxherding Pictures and Verses. Empty Bowl, 1983. (translator)
Cold Mountain Poems. Copper Canyon Press, 1983. (translator).
---
Jack Remick
Poet, writer, teacher, and editor. He has also been a tunnel rat, a bus driver and a social worker. Since 1978 he has been on the editorial board of Pig Iron Magazine where he has served as fantasy editor, contributing editor and assistant editor. He wrote the allegorical series on The Pig People that appeared in Pig Iron from 1978 to 1983. His publications include Terminal Weird, short stories, The Stolen House, a novel, and The Seattle Five Plus One, an anthology of poetry. Remick's poetry, fiction and non-fiction have appeared in the small presses nationwide. Remick teaches now and then in the Writing Certificate Programs at the University of Washington Extension.
His work: Coffeetown Press is bringing out The California Quartet. The Book of Changes, The Deification and Valley Boy, are available on Kindle and 5×8 trade paperback editions on Amazon.com, the European Amazons and Amazon Japan, whileTrio of Lost Souls will appear in 2015. Blood, A Novel was published by Camel Press in 2011. Coffeetown also released Gabriela and the Widow in 2013. Coffeetown published Jack's book of poetry, Satori, poems in May, 2014.
---
Carlos Reyes
Grew up in the Pacific Northwest and spent many years working in its logging camps, fisheries, and fields. He also holds advanced degrees in Romance Languages and has taught at Portland State University and the University of Maine. Throughout his long career, Carlos Reyes has been acclaimed for his own literary works and for his skill at translating Spanish literature for an English-reading audience. His translations include Poemas de la isla (Island Poems) and Hojas Sueltas (Scattered Leaves), translated from the Spanish of preeminent Canary Island poet Josefina de la Torra; Puertas Abiertas (Open Doors) by Edwin Madrid; Paginas de Arena (Pages of Sand) by Selena Millares; Obra Poetica Completa (Complete Poetic Works) of Ecuadorean poet Jorge Carrera Andrade; La Senal del Cuervo (The Sign of the Crow) by Mexican poet Ignacio Ruiz-Perez; Byron Rodriguez's novel Bestiario de Cenizas (Bestiary of Ashes); and Escenas Norteamericanas (North American Scenes) by Jose Marti, published in Havana, Cuba.
He is a recipient of the Heinrich Boll Fellowship, which includes a two-week writing residency on Achill Island, Ireland. Oilean Agus Oilean Eile (Two Islands), published in 2000 by Salmon Publishing in Ireland, and At the Edge of the Western Wave were both finalists in the National Poetry Series Competition. In addition to poetry, Reyes' literary work includes prose pieces, many of which form the manuscript The Bicycle and Other Sketches of Rural Ireland. He is at work on Zena, a series of prose pieces recounting his life in Panama from 1953-56. Reyes is also publisher of Trask House Books, an independent publisher of poetry and fiction founded in 1964; and was a founding editor of Hubbub: A Magazine of Poetry. He is on the editorial board of Ar Mhuin na Muice (On a Pig's Back), a journal of Irish literature, music, and news. He has been poet-in-residence at Acadia National Park, Maine, and The Devil's Tower National Monument, Wyoming.
He teaches poetry writing in the Artist-in-Schools program. He lives in Portland, Oregon, but also has a home in County Clare, Ireland and holds the title of Irish Bard of Cloonanaha.
His collections also include:
Pomegranate, Sister of the Heart (Lost Horse Press, 2013)
The Book of Shadows: New and Selected Poems, 2009
A Suitcase Full of Crows, Bluestem, 1995 (a finalist in the Oregon Book Awards)
Nightmarks, 1990
The Shingle Weaver's Journal, Lynx House Press, 1980
At Doolin Quay (chapbook), 1980
The Orange Letters (chapbook), 1976
The Prisoner (chapbook), 1973.
---
Nelda Reyes
From Mexico, she is co-founder of Nuestro Canto. She has been a professional actress and educator for the last ten years and has specialized in physical theatre and in Latin American and Mexican cultural expressions. She holds a MA degree in Theatre Arts from Portland State University and has studied with Luis de Tavira in the Moscow Art Theatre School at Harvard University and with Teatro Línea de Sombra in Mexico City. She is familiar with the language and literature as well as the classical and folk dance of various cultures, especially those of Spain and the Caribbean. She has been a performer in ongoing projects for the Company of Theatre of the University of Guadalajara and has assisted in the direction of diverse
theatrical and opera productions in Mexico. In Portland, she has participated as a performer, singer and educator in several
productions at PSU, Theatre! Theater!, Profile Theatre and Miracle Theatre Group.
---
Susan Rich
Susan's poetry comes from her varied experiences as a member of the Peace Corps and her work as a staff person in Amnesty International. Her work has taken her to South Africa, Niger in West Africa, Gaza, the West Bank, and Bosnia. Recipient of a Fulbright Fellowship to South Africa, Rich taught at the University of Cape Town. The author of four collections of poetry, her first collection of poetry The Cartographer's Tongue (White Pine Press, 2000) won the 2001 PEN West/Poetry Award and the Peace Corps Readers and Writers Award. Her most recent poetry collection, The Alchemist's Kitchen, was a finalist for the Washington State Book Award and the Foreword Prize. Her second collection, Cures Include Travel, was also published by White Pine Press in 2006. Her poems and essays have appeared in many publications and anthologies, including The Antioch Review, Alaska Quarterly Review, Gettysburg Review, Best Essays of the Northwest, PoetsWest, Christian Science Monitor, DoubleTake, Harvard Magazine, Massachusetts Review, Poet Lore, Southern Poetry Review, and Prism International.

Along with Brian Turner and Jared Hawkley she is the editor of The Strangest of Theatres: Poets Crossing Borders. Her honors include an Artist Trust Fellowship and residencies at the Tyrone Guthrie Center in Ireland and at Fundacion Valparaiso in Spain and awards for her poetry include the Rella Lossy Award (San Francisco Poetry Center), Ruben Rose Award (Israel), William Stafford Award, and a grant from the Academy of American Poets of Greenwall Fund. She has also received awards from PEN USA, The Times Literary Supplement, and Peace Corps Writers, and Washington State Center for the Book. Fulbright Fellowship to South Africa. She has worked as a staff person for Amnesty International, an electoral supervisor in Bosnia Herzegovina, and a human rights trainer in Gaza and the West Bank. Rich lived in the Republic of Niger, West Africa, as a Peace Corps Volunteer, later moving to South Africa to teach at the University of Cape Town. Educated at the University of Massachusetts, Harvard University, and the University of Oregon, Rich lives in Seattle and teaches at Highline Community College in Des Moines, WA, where she runs the reading series, Highline Listens: Writers Read Their Work. For more information, check her web site www.susanrich.net.
---
Jennifer Richter
Her book, Threshold, was winner of the 2009 Crab Orchard Series in Poetry Open Competition. The book was published in April 2010 and has since been a national bestseller. Richter's work has appeared in Poetry, Ploughshares, The Missouri Review, Cloudbank, and the anthology A Fierce Brightness: Twenty-five Years of Women's Poetry. She currently teaches for Stanford University's Online Writer's Studio and lives in Corvallis with her children and her husband, the novelist Keith Scribner.

---
Charles P. Ries
Charles lives in Milwaukee, Wisconsin. His narrative poems, short stories, interviews and poetry reviews have appeared in over 120 print and electronic publications. He has received three Pushcart Prize nominations for his writing and most recently read his poetry on National Public Radio's Theme and Variations, a program that is broadcast over seventy NPR affiliates. He is the author of The Fathers We Find, a novel based on memory. Ries is also the author of five books of poetry - the most recent entitled, The Last Time which was released by The Moon Press in Tucson, Arizona. He is the poetry editor for Word Riot (www.wordriot.org) and Pass Port Journal (www.passportjournal.org). He is on the board of the Woodland Pattern Bookstore in Milwaukee, Wisconsin. Most recently he has been appointed to the Wisconsin Poet Laureate Commission. You may find additional samples of his work by going to: http://www.literarti.net/Ries/.

---
David Ritchie
Founder of the Bone River poetry performance group, David has performed at most branches of Barnes & Noble, libraries, bookstores, and was selected as a poetry performer by the city of Seattle for the celebration of the opening of the new Key Arena. His poetry and prose have appeared in over thirty national literary publications, in print and on-line, including Serpentine, Free Cuisenart, Piedmont Literary Review, The Mountaineers Magazine, Pinehurst Literary Journal, Parnassus Journal, and he was the blue ribbon award winner for the Southern Poets Association. His poetry has appeared in the United States, Canada, Australia, England, Scotland, Denmark, and Japan. David was the keynote speaker for the 1994 Haiku Society of America national conference. He has been poetry editor for L'Intrigue magazine and The BlueWater Journal. Teaching poetry, he was selected as a Top Ten teacher of the year for Discover U, is a member of Nature Writer's workgroup at the University of Virginia, and is a member of Advanced Poetry workshop through Penn State University. He has hosted many poetry events in the state of Washington. Short Stories Magazine recently published his first short fiction.

---
Tammy Robacker
Actively involved in the South Sound poetry community as a poet and volunteer. She is also secretary of the board for Puget Sound Poetry Connection and secretary of the board for Exquisite Disarray Publishing, a non-profit literary arts organization that publishes Northwest writers. She also co-edited with Poet Laureate of Tacoma, Bill Kupinse, the Tacoma poetry anthology that was released in 2009: In Tahoma's Shadow: Poems from the City of Destiny. Her work has appeared in Plazm, Floating Bride Review: Pontoon, Word Salad, Pens on Fire, In Tahoma's Shadow, and the Allegheny Review. Her first collection of poetry, The Vicissitudes, won the 2009/2010 TAIP artist grant fund award in the City of Tacoma and was released in 2009. Robacker is currently working on her second collection of poetry, Villain Song. She is the 2010-2011 Tacoma Poet Laureate. Check her web site www.tammyrobacker.com or www.pearlepubs.com.
---
Tom Robbins
Pacific Northwest novelist , profoundly provoked and inspired by what he calls the "1960s renaissance," is often hailed as a comic/spiritual chronicler of that tumultuous decade. But his nine novels and numerous articles and essays spanning a career of more than 35 years place him in a broader perspective as a futurist and a sharp-eyed observer of American aesthetics. The iconic author has written nine novels, Another Roadside Attraction (1971), Even Cowgirls Get the Blues (1976), Still Life with Woodpecker (1980), Jitterbug Perfume (1984), Skinny Legs and All (1990), Half Asleep in Frog Pajamas (1994), Fierce Invalids Home from Hot Climates (2000), Villa Incognito (2003), Wild Ducks Flying Backward (2005) and B Is for Beer (2009). In 2000, The Writer's Digest magazine listed Robbins as one of the 100 Best Writers of the 20th Century. Robbins has also been referred to as the most dangerous writer in the world by the legendary Italian critic Fernanda Pivano. Robbins married Alexa D'Avalon in 1987 and the couple continues to live in La Conner with their favorite dog, Blini Tomato Titanium.
---
Joann Cathleen Roberts
Jo" (or as recently known by her stage alias "Paradigm"), grew up in the Chicago area. A poet/MC, musician, and producer; she discovered a love for playing drums, bass, and guitar at the age of 10 and by 13 was writing her own poetry and songs.
Jo's focus is the promotion of reflection, growth, healing, and awareness through art. She is known for her laid back, mellow stage presence that is complimented by powerful words and has had featured shows from Japan and Las Vegas, to Chicago, New York City, and Atlanta. Jo has also performed poetry on stage with Reggae artist Pato Banton and has opened for Dr. Cornel West at Everett College in Washington. Her work has been featured on many LGBT websites, blog talk radio stations, and promoted by many other organizations such as Butch Voices, The Quare Square Collective, and The Spitfire Poetry Group. The Savannah Slam champion for 2013 and 2014, she continues to release both albums and poetry books.
When not gracing the stage, one can catch Jo traveling, hosting poetry workshops, tutoring math, dwelling in nature, staring off into the night sky, and volunteering with various clubs and organizations. Her passions include astronomy, physics, spiritual (r)evolution, and having a positive impact on the world through artistic expression. Jo studied Philosophy and Aviation Flight in college, and is a licensed private pilot. See more at meetparadigm.com.

---
Rayn Roberts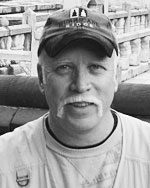 Rayn Roberts, a poet who writes about peace, war, political and social issues was born in Jacksonville, NC and was a long-time resident of San Diego and a graduate of the University of San Diego where he studied English Literature and Religion. For many years he lived and taught in South Korea but now lives in the Northwest. He's published three books. His latest, published by Poetic Matrix Press in August 2006 is Of One and Many Worlds. The Fires of Spring, a collection of Buddhist poems, was reviewed by editors at The Golden Lantern and Poetic Voices. In 2006 he was included by Evolving Editions in their interfaith understanding series Illuminations.
His work appears in the printed anthologies: The Book of Hope and The World Healing Book from Beyond Borders Press ~ In the Arms of Words: Poems for Disaster Relief by Foothills Publishing and Sherman Asher and The Philosophical Library of Escondido California's New Anthology entitled Paths. He is also found in Journals Chronogram, The Golden Lantern, Sauce Box, Tamafyhr Mountain Poetry, Rattle, Rattapallax, Retort Magazine, City Works, The Sow's Ear Review, Poetic Voices, Voices in Wartime, PoetsWest, Thunder Sandwich, The Pedestal Magazine, Fireweed, Poet's Corner in Fieralingue and others. He toured the country in 2003 to promote a collection of experimental and traditional forms, Jazz Cocktails and Soapbox Songs. His books are available on Amazon and Poetic Matrix Press: www.poeticmatrix.com. For more info., just google the name RaynRoberts or check his website: https://raynrobertspoetry.wordpress.com/.

---
Sharon Lia Robinson (1950- )
A collage artist, poet, film producer and writer, Sharon Lia Robinson was born in Santa Monica, California. As a young child, she lived in several children's homes. In the second home, she met the Robinson family and became their foster child. She traveled with them to their new home in Croton-on-Hudson, New York and in 1962, they adopted her.
Sharon has a B.A. from Richmond College, Staten Island, New York, in Sociology and Women's Studies, 1974 and an M.A. from Goddard/Vermont College is in Theatre and Creative Dance, 1984.
While living in Los Angeles, Sharon was a catalyst for the first drafts of the feminist anthology, Shadow on a Tightrope/Writings by Women on Fat Oppression, Aunt Lute, 1983. Her poem and essays are in the anthology. The anthology title is from a line in her poem. As a result of her work on the anthology, her archives are in the Schlesinger Library on Women's History/Radcliffe College. She has also written under the pen names Sharon Bas Hannah and Sharonah Robinson.
Sharon's poetry and prose have appeared in The Brooklyn Bridge, Sister!, L.A. Weekly, The Venice Beachhead, The Bay State Banner, Fat Oppression and Psychotherapy, Shadow on a Tightrope/Writings by Women on Fat Oppression), The Desert Light, Perspectives, Talking Leaves, exhibition, The Higher Source, womanplace, Meher Baba House Newsletter, Vigilance, and Minotaur.
Her self-published poetry chapbooks are: fat womon/renaissance (1978) and Change of Season, (1984). Sharon has worked as a nanny, artist's model, cook, receptionist, editor, massage therapist and dance teacher.
Sharon Lia Robinson is a devotee of Meher Baba, a spiritual teacher from India and this connection informs her life and her work. In 2002, she produced a DVD memoir, My Journey Toward Wholeness. In 2010, she produced Edge of the Sea Gallery, 1998-2003, a DVD featuring artists and poets from Port Townsend, Washington. Link to her website www.sharonrobinson.org for the film Edge of the Sea Gallery/youtube.
The DVD documents the vision of Sharon and artist/photographer Steven R. Johnson to "create and home and cultural museum for endangered artists." Both films include examples of Sharon's poems as well as other themes. Since 1997, Sharon Lia Robinson has also collaborated with Steven R. Johnson for a collection of photography and poetry, Rubenesque Landscape. http://sharonrobinson.org/rubenesque-landscape/.
Sharon lives in Port Townsend, Washington. To view selections from her writings, including stories and poems for young children, collage art and film clips, or for purchase information, see her website, www.sharonrobinson.org. Additional online sites for her poetry and stories include:
Sharon Lia Robinson: Poems www.avatarmeherbaba.org/erics/
sharonlia.html
SharonahRobinson - YouTube
http://www.newmediapoets.com/claudia_rankine/open/open.html
http://sharonrobinson.org/dvds-2/whoever-i-am-im-a-fat-womon/ link to a seven-minute film of me reading my poetry, from back in 1979.

---
Judith Roche
Judith received her B.A. from Eastern Michigan University and her M.A. from the New College of California. She was co-editor of First Fish, First People, Salmon Tales of the North Pacific Rim, U of Washington Press, 1998 (winner of The American Book Award). Judith Roche is the author of four poetry collections, most recently, All Fire All Water, Black Heron Press, 2015. Her other poetry books include Wisdom of the Body (Black Heron Press), an American Book Award winner; Myrrh: My Life As a Screamer (Black Heron Press, 1993); and Ghosts. Her poetry, articles and reviews have appeared in numerous national and local publications. She was a Distinguished Northwest Writer at Seattle University 2007, Literary Director Emeritus for One Reel, and a Fellow in the Black Earth Institute. She is well known as an organizer and collaborater for the arts, including Bumbershoot and has taught poetry extensively throughout the country. She has poems installed on several Seattle area public art projects. As Literary Arts Director for One Reel she produced the Bumbershoot Bookfair and Literary Program for over twenty years. and has also taught at the Richard Hugo House and Cornish College of the Arts.
---
James Rodgers
Has been writing poetry for three decades. He has been published in multiple magazines and publications, including Ha!, Fly By Night, Cascade, and many more. He has won numerous awards, including first place in the WPA Charles Proctor Humor category, and third prize in a contest combining poetry with paintings in a Puyallup Art Gallery. James' haiku can be found daily on his blog: Jamesrodgershaikooky.blogspot.com. James is a world traveler and also an avid photographer, and is currently set to provide images for Cindy Hutchings upcoming first poetry book debut from Moonpath press.
---
J. Andrew Rodriguez
Born and raised near Corpus Christi, Texas, Rodriquez spent seven of his most formative adult years in Oklahoma, where he went to study law at the University of Oklahoma College of Law soon after graduating from the University of Texas at Austin. A job in El Paso to work in the undocumented alien legalization program in the mid-1980s led Rodriquez to travel throughout the United States. This included the Pacific Northwest, where he returned permanently in 1990 after ending his active practice of law. Another job, this time with state government, again led to travel which allowed Rodriquez to explore the various and diverse regions of Washington State. An extensive consulting assignment in Mississippi in 1992 led to life-changing encounters with the cultures and peoples of the deep South. Rodriquez continues to write poetry and fiction, in addition to essays and commentaries. Rodriquez's commentaries have appeared in the Seattle Post-Intelligencer (one had to do with the death of his friends in the terrorist bombing of the Oklahoma City Federal Building). A guest commentary also aired on National Public Radio affiliate KPLU (Tacoma-Seattle). Rodriguez, with his wife Gayle, has lived in Washington State for 20 years.
His poetry has appeared in the anthology Limbs of the Pine, Peaks of the Range (Rose Alley Press), and appears in the anthology Many Trails to the Summit (Rose Alley Press). His collections of poetry are available from Red Mountain Press www.RedMountainPress.com or ask for them at your local bookstore.
Can't Be Helped, 2010
Robins Facing South, 2004.
---
Kristin Roedell
Northwest poet and retired attorney. Her work has appeared in over 50 journals and anthologies, including The Journal of the American Medical Association, Switched on Gutenberg, and CHEST. She is the author of Girls with Gardenias (Flutter Press) and Down River (Aldrich Press), a finalist for the Quercus Review Press poetry prize. She has twice been nominated for Best of the Web and once for the Pushcart Prize. She was the 2013 winner of NISA's 11th Annual Brainstorm Poetry Contest and a finalist in the 2013 Crab Creek Review poetry contest.
---
Theodore Roethke (1908-1963)
Roethke's influence as a master craftsman in poetry and demanding teacher continues to resonate among Northwest poets. The Theodore Roethke Memorial Poetry Reading, begun in 1964, is usually held on a date near his birthday (May 25). This free annual event is held in Roethke Auditorium on the University of Washington campus.
Roethke was born and raised in Saginaw, Michigan, where his father, Otto Roethke, ran a greenhouse until his death when Roethke was fourteen years old. The greenhouse, where the young Roethke was expected to make himself useful, and his father's death figure prominently in much of Roethke's poetry, especially in The Lost Son and Other Poems (1948), Praise to the End! (1951) and The Far Field (1964). After graduating from the University of Michigan in 1929, he did a brief stint at Harvard before returning to Michigan for his master's degree. Always popular with his students, he taught at Bennington College in Vermont and Lafayette College in Pennsylvania before coming to the University of Washington in the fall of 1947. During these years he was plagued by a series of mental breakdowns complicated by hard drinking.
His many awards and honors include a Guggenheim fellowship twice, the Pulitzer in 1954 for The Waking: Poems 1933-1953, both the Bollingen (1958) and the National Book Award (1959) for Words for the Wind, D.Litt. in 1962 from the University of Michigan, the Shelley Memorial Award and the Poetry Society of America Prize (both in 1962), and the National Book Award (1965) for The Far Field. Well known both in Europe and the United States, he was at his creative peak when he died of a heart attack while swimming in a friend's pool on Bainbridge Island, Washington. The accompanying list is only a representative selection of his writings:
The Collected Poems of Theodore Roethke, Doubleday, 1966
The Far Field, Doubleday, 1964
I Am! Says the Lamb, Doubleday, 1961
Words for the Wind, Doubleday, 1958
The Waking: Poems 1933-1953, Doubleday, 1953
Praise to the End!, Doubleday, 1951
The Lost Son and Other Poems, Doubleday, 1948
Open House, Knopf, 1941.

---
Julie Rogers
Julie Rogers entered the San Francisco poetry scene during the 1970s. Her poems were first included in a San Francisco anthology in 1980, and she later published six chapbooks. She has read her work on public radio and television and at many venues in California and Oregon. Decades of involvement in the Tibetan tradition of Buddhism have influenced her writings, and in 2007, Vimala published her Buddhist hospice manual, Instructions for the Transitional State, with which she will soon begin a training program. Her poetry has been featured in various journals and anthologies such as Beatitude – Golden Anniversary 1959 – 2009, Poetry Flash, Sparring with Beatnik Poets, Big Scream, The Cafe Review, World of Change, and others. In 2012, Wild Ocean Press published her first selected collection of poetry spanning thirty years of work, House Of The Unexpected. Omerta Publications released her chapbook Street Warp in 2013. Penguin/Random House is currently considering another book-length volume of her poetry. Julie teaches creative writing for kids and adults, and performs solo, and with her husband, David Meltzer. Beat poet Michael McClure has said of her work, "Few poems are written as close to the heart -- no extra words, just soul meanings…" See her website at www.julrogers.com.
---
Marjorie Rommel
Born in 1943 in Auburn, where she still lives, graduated from Auburn High School in 1961, attended Green River and Highline colleges, University of Washington, and Pacific Lutheran University. Graduated Rainier Writing Workshop Low-Residency MFA Program at PLU in 2007. Former logging truck driver, logging camp cook, hash house waitress, newspaper reporter-photographer-editor, publicist, creative writing instructor at Highline and Pierce colleges, visiting lecturer at Pacific Lutheran University. Willard R. Espy Literary Foundation resident, 2000; Adam Family Foundation White Bridge Traveling Fellowship to live and write in Teton Valley, 2001. Co-founder The Northwest Renaissance, a nonprofit coalition of poets and writers continuously active in the Puget Sound area since the mid-70s. Coordinated the Kent Arts Commission-funded NWR program, Poets at the Kent Canterbury Faire, an annual August reading/workshop and chapbook series, through the Faire's 20-year run. The series continues with Kent Arts Commission sponsorship as Poets@Kent Cornucopia! in July. Her work has appeared in PoetsWest, Arnazella's Reading List, The Duckabush Journal, Signal International, Mr. Cogito, Stone Drum, Images, The Written Arts, Washington Magazine, The Christian Science Monitor, Writer's Northwest Handbook (Media Weavers 1991), Voices in the Trees (Evergreen Press 1989), (GodZillah Gospel Press 1995), and most recently in Kyoto Journal and Origami Condom. Contact: mrommel@qwest.net.
---
Monika Rose
Founding editor of Manzanita Writers Press, a nonprofit literary press www.manzapress.com. She also edits Manzanita: Poetry and Prose of the Mother Lode and Sierra. GlenHill Publications will release her new collection of poems, River by the Glass, in the summer of 2011.
Her poems have been published in Tule Review, Rattlesnake Review, Poetry Now, Mindprint Review,Squaw ValleyReview, The Journal, Refrigerate After Opening, Mokehellion Review, online at Medussa's Kitchen, online at Poets Corner Press, Rattlesnake Review's Interview Series by B.L. Kennedy, and other publications. Her work also appears in Shadows of Light, an anthology of poetry and photography of the Sierra, and in a new Yosemite poetry anthology by Scrub Jay Press, Yosemite Poets. She is working on a DVD production of her poetry set to her own music, photography and film clips, projected for Fall 2011 release. She is currently writing a novel about surveillance and voyeurism, and a book based on her parents' WWII war stories in Europe. She works full time as an English teacher and does freelance manuscript editor for fellow writers. Contact her at mrosemanza@jps.net.
---
Rachel Rose
Currently living in Vancouver, B.C, she holds dual US/Canadian citizenship. Her poetry collection, Giving My Body to Science (McGill/Queen's University Press) won the 2000 A.M. Klein Poetry Award from the Quebec Writers' Federation. The book also was a finalist for the Gerald Lampert Award, Pat Lowther Award and the Grand Prix du Livre de Montreal. Her work has also been published in The Best American Poetry 2001, The Seattle Review, Poetry, Verse, The Malahat Review, and The Journal of the American Medical Association.
The author of three books of poetry, Giving my Body to Science, Notes on Arrival and Departure, and Song & Spectacle, she also works as a biographer, songwriter and librettist. In 2011, she was commissioned to write a libretto for Canada's first lesbian opera, When the Sun Comes Out, which premiered in August 2013. She is currently creating new work with a number of composers and musicians, including composer Jeffrey Ryan, musician Tobi Stone, and her brother, composer and bass player Jefferson Rose.
---
Ce Rosenow
Her books and chapbooks include The Backs of Angels, Even If, North Lake, Pacific, A Year Longer, and Spectral Forms. She is one of eight authors in Beyond Within: A Collection of Rengay, one of four authors in The Color of Water edited by Carolyn Hall, and co-editor of The Next One Thousand Years, The Selected Poems of Cid Corman with Bob Arnold. She is also the former president of the Haiku Society of America, former co-editor of Northwest Literary Forum and Portlandia Review of Books, and the publisher of Mountains and Rivers Press.

---
Cathy Ross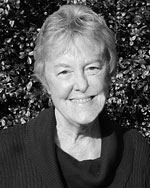 The fourth generation of her family to live in the Pacific Northwest, Cathy grew up in Port Angeles, came to Seattle to attend the University of Washington, and has made her home there ever since. Cathy has a Masters degree from the University of Washington. While her origins inform her poetry, it is the human experience that gives her work the insight and warmth for which she is known. Both playful and poignant, with themes of loss and rebirth, her poems reveal the unexpected layers within an ordinary life.
Cathy has been writing poetry for twenty years and has read at many local poetry venues in the Northwest. She was a featured reader at the Frye Art Museum in Seattle. Two of her poems were choreographed and performed by Phrasings in Bellingham, and many have been broadcast by PoetsWest On the Air. Her poetry has appeared in Windfall, Chrysanthemum, PoetsWest, Licking River Review, and the Dan River Anthology. Her first chapbook, After Winter, was published in 2003 and her first full-length book, If the Moon Came Out Only Once a Month, was published in 2012. She lives in Seattle with her husband.

---
Michael Rothenberg
Poet, songwriter, and editor in the San Francisco Bay Area. Born in Miami Beach, Florida, Rothenberg received his B.A. in English at UNC-Chapel Hill. Moved to California in 1976 and opened a nursery. In 1993 he received his MA in Poetics at New College of California. In 1989 he and artist Nancy Davis began Big Bridge Press, a fine print literary press, publishing works by Jim Harrison, Joanne Kyger, Allen Ginsberg, Philip Whalen, and others, and Big Bridge webzine, www.bigbridge.org. Rothenberg is co-editor and co-founder of Jack Magazine, a literary publication related to the beat generation.
His publications include:
Choose, Selected Poems, Big Bridge Press, 2009
Epigenesis on Temple Mount, dPress, Sebastapol, 2006
Jungian Quartet & other poems, dPress, Sebastapol, 2006
Unhurried Vision, La Alameda Press, New Mexico, 2003
The Paris Journals, Fish Drum, Inc. NY 2000
Preparing The Child's Arm For The Sky, e-book, Milk Magazine, 2003
Grown Up Cuba Il, Begatto Press, 2003
Monk Daddy Blue Press, 2003
Punk Rockwell, Tropical Press 2000
Favorite Songs, Big Bridge Press, CA 1990
Man/Woman, Big Bridge Press, CA 1988
Nightmare Of The Violins, Twowindows Press, CA 1986
What The Fish Saw, Twowindows Press, CA 1984
Songs and Soundtracks:
Under The Spell withBobby Thomas Jr.
When I Met You, Elya Finn with songs by Michael Rothenberg
Darkest Part of the Night, Bob Malone with songs by Michael Rothenberg
Soundtrack toOutside Ozona, Sony Pictures
Soundtrack to Black Day, Blue Night, Republic Pictures
Soundtrack to Shadowhunter, Hollywood Pictures

---
Sam Roderick Roxas-Chua
Sam grew up in Glendale, California. He has read for the Oregon Poetry Association, Springfield Public Library, Green Lake Branch of Seattle Public Library, Isangmahal Arts Collective, NW Poets Conclave, Talking Earth, PoetsWest, Brigadoon Books, Fault Lines and Word Lab in Manila, Philippines. He is published by Vena Cava, Word Laboratories, Mixer Publishing, Concord, and Paw Print Publishing. His three-poem poster to promote his first chapbook, Fawn Language, is featured in the 25th Anniversary Showcase at Poets House in NewYork City. He is a member of Red Sofa Poetry critique group, enjoys photography, and owns Wonderlandcraft studio where he creates ceramics. Sam lives in Eugene, Oregon. For more information, visit his blog at http://samroderick.com and thepoetryloft.net/samroxaschua/.
---
Stan Rubin
After serving as Director of the Brockport Writers Forum & Videotape Library (SUNY) for many years, Stan moved to the Olympic Peninsula in 2003 as founding director of the Rainier Writing Workshop low-residency MFA at Pacific Lutheran University. His fourth full-length poetry collection is There.Here. (Lost Horse Press, 2013. Rubin is the author of three previous full-length collections, Hidden Sequel (Barrow Street Press, 2006), winner of the Barrow Street Book Prize; Five Colors (WordTech, 2004); and Midnight (State Street Press, 1995), as well as two chapbooks, On the Coast (2002) and Lost (1981).
---
Eugene Ruggles (1935-2004)
Poet and activist, known for his "deep image" verse and for organizing poetry reading benefits in San Francisco, Petaluma and Sonoma County, California. Born Dec. 4, 1935 in Pontiac, Michigan, he moved to San Francisco in the early 1960s and became a regular in North Beach bars and cafes. His work appeared in numerous literary journals, and his only book, Lifeguard in the Snow, (Univ. of Pittsburgh Press, 1977) was nominated for a Pulitzer Prize." Ruggles often wrote about his upbringing on a Michigan dairy farm, his children, the downtrodden and the need for justice. His many causes included Amnesty International, Vietnam War opponents and the Native Americans of Alcatraz. He died June 3, 2004.
---
Vern Rutsala
Of Finnish descent, Vern Rutsala is a native of Idaho. He was educated at Reed College (B.A., 1956) and the University of Iowa (M.F.A., 1960). He lives in Oregon and taught Modern British literature, modern poetry, poetry and fiction writing at Lewis & Clark College before retiring. Widely published, he has been the recipient of many awards, including a Guggenheim Fellowship 1982, a fellowship twice from the National Endowment for the Arts (1975, 1979), the Carolyn Kizer Poetry Prize twice, a Masters fellowship from the Oregon Arts Commission, the Juniper Prize, an Oregon Book Award, the Duncan Lawrie Prize, a Pushcart Prize, the Northwest Poetry Prize, and the Richard Snyder Prize. He currently lives in Portland, Oregon.
A partial list of his titles includes:
A Handbook for Writers: New and Selected Prose Poems, 2004
The Moment's Equation, 2003 Richard Snyder Publication Prize
Little Known Sports, Massachusetts, 1994 (Winner of Juniper Prize)
Selected Poems, Story Line Press, Brownsville, Oregon, 1991
Ruined Cities, Carnegie-Mellon University Press, 1987
Backtracking, Story Line Press, 1985
Walking Home From the Icehouse, Carnegie-Mellon University Press, 1981
Paragraphs (Prose poems), Wesleyan, 1978
The Journey Begins, University of Georgia Press, 1976
The Window: Poems, Wesleyan University Press, 1964.
---
Florence Sage
A college social sciences teacher and counselor, she founded the Monday Mike for spoken word at The River Theater in Astoria, Oregon, where she lives. She performs her poetry for theater and radio productions, co-coordinates the annual Fisher Poets Gathering, hosting its open mikes, is the first poetry editor for hipfish arts & culture monthly, and writes reviews and columns for coastal publications. She has read with OSPA winners at Powell's, and read and hosted readings at Barnes & Noble in Portland. Her publication credits include PoetsWest, Rain Magazine, hipfish, Verseworks, and Award-Winning Poetry2000 of Seattle Pen Women. She has received awards from OSPA and the Washington Poets Association.

---
Ralph Salisbury
Born with a bi-cultural heritage (Cherokee father and Irish American mother), he grew up hunting and trapping and working on the family farm that had no electricity or running water. A veteran of World War II, he has had a long and distinguished career in teaching, writing and translating. Besides the University of Oregon, Salisbury taught at Drake University, Texas A & M University, and he has been a Fulbright Professor in Germany and Norway. He has been featured on radio and television, and he has given many readings and workshops for universities, public schools and cultural organizations across the United States and abroad, and is currently Professor Emeritus of the University of Oregon.

His poems and stories have been widely published in the U.S., Great Britain, Canada, Germany, Italy, Norway, France, and India. Salisbury is the author of two books of short fiction and ten books of poetry. His most recent work is Like the Sun in Storm from Rainy Nights Press. His translations include the poetry of Sami poet Nils-Aslak Valkeapaa, published as The Trekways of the Wind (University of Arizona, 1994) and The Sun, My Father, also by Valkeapaa and co-translated with Lars Nordstrom and Harald Gaski (University of Washington Press, Seattle, 1997. Spirit Beast Chant has been translated into Hindi, Urdu and Bengali; another work, Poesie Da Un Retaggio Cherokee appeared in Italian.
His awards include the Rockefeller Bellagio Award in fiction, the Northwest Poetry Award, the Chapelbrook Award, two Fulbright professorships, to Germany and Norway; and an Amparts (USIS) lectureship in India. He was Editor-in-Chief of the Northwest Review from 1965-1970 and Editor of A Nation Within, an anthology of American Indian writing, Outriggers Press, New Zealand, 1983.

His other publications include:
So Far So Good (memoir), University of Nebraska Press, winner of 2012 Riverteeth Literary Nonfiction Award
The Indian Who Bombed Berlin (fiction), Michigan State U. Press, 2009
Light from a Bullet Hole, poems new and selected, Silverfish Review Press, 2009, nominated for the Pulitzer Prize
Blind Pumper at the Well (poems), Salt Press, Cambridge, UK, 2008
War in the Genes (poems), Cherry Grove Editions, 2005
Rainbow of Stone (poems), University of Arizona Press, 2000, Oregon Book Award finalist
The Last Rattlesnake Throw (stories), University of Oklahoma Press, 1998
One Indian and Two Chiefs (stories), Navajo C. College Press, 1993
A White Rainbow: Poems of a Cherokee Heritage, Blue Cloud Press, 1985
Going to the Water, Pacific House Books, 1983
Spirit Beast Chant, Blue Cloud Press, 1982
Pointing at the Rainbow, Blue Cloud Press, 1982
Ghost Grapefruit and Other Poems, Ithaca House, 1972
Poesie Da Un Retaggio Cherokee, Multimedia Edizioni Salerno, Italy 1995, Tr. Prof. Fedora Giordano.

---
Katharine Salzmann
Lives in Portland, OR. Her poems have appeared widely and most recently in the online journals Slipstream and Salt River Review. Her two chapbooks are Hemopoiesis (1995, and Prayer Ceremony (2007, both from Persian Pony Press).

---
Raúl Sanchez
Seattle bio-tech technician, prosody enthusiast, translator, and DJ, who conducts workshops on The Day of the Dead in Tieton WA. Featured in the program for the 2011 Burning Word Poetry Festival in Leavenworth WA. He has been a board member of the Washington Poets Association and is a moderator for the Poets Responding to SB 1070 Facebook page. His work appeared on-line in The Sylvan Echo, Flurry, Gazoobitales, Pirene's Fountain and in La Bloga, as well as other journals, local magazines and newspapers. His most recent work is the Spanish translation of the continuation of John Burgess Punk Poems which appear in his new book Graffito by Ravenna Press. His work appeared in the second Anthology by The Miracle Theatre Viva la Word!, Latino Cultural Magazine, on Bookmarks by the Seattle Public Library 2007 Poetic Art Project, and in the Anthology Speaking Desde las Heridas (Publisher: Universidad Nacional Autónoma de México). His inaugural collection All Our Brown-Skinned Angels is full of poems of identity and has been nominated for the 2013 Washington State Book Award in Poetry. See more at http://beyondaztlan.com.
---
Mel Sanders
(Who publishes as Mel Sterling) started writing stories in elementary school and wrote her first full-length novel in a spiral-bound notebook at age twelve. Her favorite Christmas present was a typewriter and a ream of paper. After college, she found herself programming computers and writing technical documentation. A few years ago, she rediscovered romance writing during a bout of insomnia and began to indulge her passion with a vengeance. She lives with her computer geek husband in a quiet happy house full of books, animals and ideas. She has a category romance out with Harlequin, and is in the process of self-publishing a fantasy romance (expected publication date: early 2016). For more information, please visit www.melsterling.com.
---
Victor David Sandiego
A poet, musician and composer formerly living in Seattle. He currently lives in the high desert of central México where he walks the cities and mountains, plays drums with jazz combos and in musical / poetry collaborations, writes, and studies. His work appears in various journals, including Cerise Press, Crab Creek Review, Floating Bridge Review, Off the Coast, Generations Literary Journal, Poetry Salzburg Review, and on public radio. He remembers the first moon landing, the anti-war movement that rose during the Vietnam era, and the mysticism of Carlos Castaneda and Gabriel Garcia Marquez. He is the founder and current editor of http://www.subprimal.com/ and largely keeps to the spaces between sky and land.
He was the winner of the 1st WordStorm Poetry Competition held on Vancouver Island in British Columbia, and a winner of the 2008 Jeanne Lohmann Poetry Prize. His poetry collections include vibrant city of Bones (2006), Conversations with Jack, Declaration, and an E-book 39 Boys on Ground. More at victordavid.com.
---
Arturo Sarmiento
A bilingual poet who was born in Mexico City. He started writing poetry at the age of 16 years-old. He attended to Universidad del Claustro de Sor Juana and majored in Humanities. In 1991, Arturo participated in the Mexican Young Poets Contest sponsored by INBA (Instituto Nacional de Bellas Artes) with his collection of poems "Tiempo de Azar" (Random Time). Arturo has been living in Salem, OR. for almost fifteen years, and has collaborated with poets of the SPA, Kelley Morehouse and Ron Stewart. "Otro Tiempo de Azar" (Another Random Time) and "Sin Tiempo Para El Azar" (Without Time for Random" are his most recent collections to be published soon. Arturo hosts the radio show "Hispanidades" at KMUZ Community Radio.
---
Maxine Scates
Author of three books of poetry, Undone (New Issues 2011) Toluca Street and Black Loam. She is coeditor, with David Trinidad, of Holding Our Own: The Selected Poems of Ann Stanford. Her poems have been widely published in such journals as AGNI, The American Poetry Review, Ironwood, The Massachusetts Review, Ploughshares, and The Virginia Quarterly Review. Her work has received the Agnes Lynch Starrett Poetry Prize, the Oregon Book Award for Poetry, the Lyre Prize, and a Pushcart Prize. She has taught at Lane Community College, Lewis and Clark College and most recently Reed College. She lives in Eugene, Oregon.

---
Laura Schaeffer
A graduate of the UW Creative Writing Program. For several years, she worked as a book buyer for the University Book Store in the Literature and Arts Dept., where she established a Thursday night Poetry Reading Series. She also developed a new author's section for emerging and local authors. For the past nine years, she has worked with low-income youth, families and senior citizens at Housing Kitsap. Their stories of loss and triumph are subjects she often expresses in her work. New to presenting at poetry readings and navigating the maze of the publishing world, she is not new to the sound of music in words, which she says first captured her attention while reading the "Book of Psalms" out on a summer lawn. Now she's begun dusting off old poems.

---
Michael Schein
Michael is the author of the nonfiction history book John Surratt: The Lincoln Assassin Who Got Away (2015), Bones Beneath Our Feet: A Historical Novel of Puget Sound (2011), and Just Deceits: A Historical Courtroom Mystery (2005). His altered ego, A.B. Bard, claims responsibility for the poetry collection/urban fantasy/sci fi romp, The Killer Poet's Guide to Immortality (2012). Michael's poetry is widely published in journals and anthologies, and his writing and speaking have been supported by King County 4Culture, Humanities Washington, and HistoryLink.org. He is the founder and director of the annual LiTFUSE Poets' Workshop. More info available michaelschein.com & wryink.com. Michael is the author of Just Deceits, a historical courtroom mystery, available in most bookstores and online on his website, www.michaelschein.com. His second book, Bones Beneath Our Feet (Bennett & Hastings, 2011), is an historical novel about the conquest of Puget Sound by the "Bostons" and the struggles of Chief Leschi and the Nisqually tribe to hold on to a small piece of their land. It is highly recommended. His third book, John Surratt: The Lincoln Assassin Who Got Away is forthcoming Spring 2015. Check his website www.michaelschein.com for more information.

---
Michael Schmeltzer
He earned an MFA from the Rainier Writing Workshop. His poems have earned many honors including four Pushcart Prize nominations, the Gulf Stream Award for Poetry, Blue Earth Review's Flash Fiction Prize, and the Artsmith Literary Award. He helps edit A River & Sound Review and has been published in Natural Bridge, Mid-American Review, Water-Stone Review, the New York Quarterly and many others.
---
Benjamin Schmitt
Pushcart-nominated author of two books, Dinner Table Refuge (PunksWritePoemsPress, 2015) and The global conspiracy to get you in bed (Kelsay Books, 2013). His poetry has appeared in Sakura Review, Hobart, Grist, Wisconsin Review, Two Thirds North, and elsewhere. He also reviews books of poetry for At The Inkwell. He lives with his wife and daughter in Seattle where he teaches workshops to people of all ages. See his website which has an archive of videos and published work: http://bens25.tumblr.com/.
---
Dennis Schmitz
Author of eight books of poetry, most recently Animism (Field Editions/Oberlin College Press, 2014). Earlier collections include We Weep for Our Strangeness (Big Table/Follett, 1969. Reissued by Carnegie-Mellon University Press, 2008); Double Exposures (Triskelion Press, 1971), Goodwill, Inc. (Ecco Press, 1976); String (Ecco, 1980); Eden (U. of Illinois Press, 1989); About Night: New and Selected Poems (Field Editions, Oberlin College Press, 1993); The Truth Squad (Copper Canyon Press, 2002).
Born and raised in Dubuque, Iowa, he attended Loras College and the University of Chicago. He has taught at the Illinois Institute of Technology, University of Wisconsin–Milwaukee, and California State University, Sacramento. His work has been published in Alaska Quarterly Review, American Poetry Review, The Nation, Paris Review, the Chicago Review, and Zyzzyva, to name just a few. Schmitz is the recipient of numerous awards and fellowships, among them the Discovery Award (Poetry Center,
New York), the di Castagnola Award (Poetry Society of America) for best book-in-progress, the Shelley Memorial Award (Poetry Society of America) for distinguished achievement, a Guggenheim Fellowship, and National Endowment for the Arts Fellowships in 1976, 1985, and 1992. He and his wife, Loretta, live in Oakland, CA.

---
Willa Schneberg
A poet, essayist and artist, she has authored five poetry collections: In The Margins of The World (Hazel Hall Award for Poetry at the 2002 Oregon Book Awards), Box Poems, Storytelling In Cambodia, the letterpress chapbook The Books of Esther (produced in conjunction with her interdisciplinary exhibit at the Oregon Jewish Museum, Fall 2012), and the recently released Rending the Garment (Mudfish/Box Turtle Press). Some of the poems incorporate Yiddish words, Israeli sites, Hebrew history and ethnic oppression. Willa lives with her husband in Portland, Oregon. Willa's poems have been widely published in literary journals including American Poetry Review, Tikkun, Bridges: A Journal for Jewish Feminists and Our Friends, Salmagundi, Michigan Quarterly Review, Southern Poetry Review, Exquisite Corpse, DoubleTake, and Beyond Lament: Poets of the World Bearing Witness to the Holocaust, and in the anthologies Claiming The Spirit Within: A Source book of Women's Poetry from Beacon Press, and Rage Before Pardon: Poets of the World Bear Witness to the Holocaust published by Northwestern University Press. Her poem "Biscuits" was read a by Garrison Keillor in "The Writers Almanac."

She has lived in Boston, Knoxville, Israel and Halifax, and now makes her home in Portland, Oregon. She spent 1992 to 1993 in Cambodia, working for the UN Transitional Authority. She has been a poetry fellow at Yaddo and MacDowell, the Helene Wurlitzer Foundation, and served as poet-in-residence at the Tyrone Gutherie Center in Ireland. Willa is also a clay sculptor, photographer and social worker in private practice. She has won two Oregon Literary Arts fellowships in poetry, and received a grant from the Money for Women/Barbara Deming Memorial Fund. Her first volume of poetry Box Poems was published by alicejamesbooks. Her third collection of poetry Storytelling In Cambodia was published by Calyx Books in 2006. A poem about her father returning as a ghost appears in The Year's Best Fantasy & Horror 2006, Nineteenth Annual Collection, St. Martin's Press. For more info visit www.threewayconversation.org.
---
Zachary Schomburg
Author of four books of poetry including Fjords Vol 1, which won the 2013 Oregon Book Award for Poetry, and the forthcoming The Book of Joshua (Black Ocean). He is a co-editor of the local poetry press, Octopus Books, and a co-curator of the Bad Blood Reading Series. He lives in Portland.
---
Penelope Scambly Schott
Author of a novel, ten full-length poetry books, and six chapbooks. Her verse biography of Anne Hutchinson, A Is For Anne: Mistress Hutchinson Disturbs the Commonwealth, received an Oregon Book Award for poetry. Her newest books are Lovesong for Dufur and Lillie Was A Goddess, Lillie Was A Whore. Published in 2014 was How I Became an Historian. Penelope lives in Portland and Dufur, Oregon where she teaches a poetry workshop.

---
Victory Lee Schouten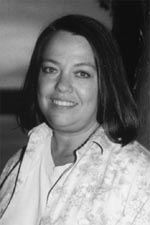 Originally from Central Washington's Yakima Valley, Victory Lee Schouten has made her home on Whidbey Island for the past nineteen years. While both places strongly inform her poetry, it is the human experiences that imbue her work with the warmth and insights for which she is known.

Victory has been in poetry's thrall for most of her life, but totally fell as a high schooler after hearing Gary Snyder read and speak at Colorado State University. She suddenly knew she'd stumbled upon her path and her passion. Many years later the path remains true. Long engaged in serving poetry and community, Victory has served two terms as Vice President and two terms as President of the Washington Poets Association, and was one of the founders of the WPA's annual Burning Word poetry festival. She is the recipient of the 2008 Faith Beamer Cooke Award from the WPA for her service to the poetry community.

Schouten's work has appeared in a number of anthologies, she has recorded two spoken word CDs Selections from Wolf Love and Here to Have Words with You, and published two poetry chapbooks, Wolf Love, and Snapshots from a Moving Life. She has been a featured reader at Seattle's Frye Museum, Tacoma's Distinguished Writers Series, and at many other regional venues. She can be reached at the RobSchouten Gallery.

---
Douglas Schuder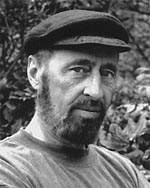 Douglas Schuder, native of Virginia, served in the US Army Security Agency in Berlin, Germany, just before the "Wall" was erected. He has a B.A. in English from SUNY at Buffalo and M.A. in English from the University of Washington. He has lived in Seattle since 1968 and has been writing since 1993. He is a fly-fisher, mycologist, student of yoga. He admits to a preference for the more formal properties of language (as regards diction, syntax, overall tone) apart from rhyme, regular meter, or genre. His book of poems, To Enter the Stillness, was published June, 2000 by Rose Alley Press, Seattle.

---
Matt Schumacher
Author of the poetry collections Spilling the Moon and The Fire Diaries, and is poetry editor for Phantom Drift. He has studied at the universities of Maine, Iowa and Wisconsin-Milwaukee, and teaches at Eastern Oregon University.

---
Tina Schumann (1964- )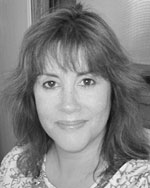 Tina Schumann's manuscript As If (Parlor City Press) was awarded the Stephen Dunn Poetry Prize for 2010. Her work was named a finalist in the 2011 National Poetry Series. She is the recipient of the 2009 American Poet Prize from The American Poetry Journal and her work received honorable mention in The Atlantic Monthly 2008 Poetry Writing Contest as well as the 2010 Crab Creek Review poetry contest. She is a Pushcart nominee.

She holds an MFA from Pacific Lutheran University and her poems have appeared in various publication including The American Poetry Journal, Ascent, Cimarron Review, Crab Creek Review, Harpur Palate, PALABRA, PARABOLA, Poemeleon, Poetry International, San Pedro River Review, and Raven Chronicles.

---
Leonard Schwartz
Is the author of several collections of poetry, including Ear And Ethos (Talisman House, 2005), The Tower of Diverse Shores (Talisman House, 2003), Words Before the Articulate: New and Selected Poems (Talisman House), Gnostic Blessing (Goats and Compasses), Meditation (Cloud House), Objects of Thought, Attempts at Speech (Gnosis Press) and Exiles: Ends (Red Dust Press), and a collection of essays, A Flicker At The Edge Of Things: Essays on Poetics 1987-97 (Spuyten Duyvil). In recent years he has read from his work at international festivals, conferences, and universities in China, Turkey, France, Belgium, Portugal, Russia, Argentina, and Peru. In 1997 he received a National Endowment for the Arts Fellowship in Poetry. Currently teaches at The Evergreen State College in Olympia WA, where he hosts Cross-Cultural Poetics on KAOS radio.

---
Stephen Scobie (1943- )
---
James Scofield (1941- )
Born in Seattle, James Scofield now lives in Olympia, Washington. He has been writing poetry for thirty-three years. He has been published throughout the United States, with his poems appearing in Ploughshares, The Iowa Review, Boston Literary Review, Owen Wister Review, Yellow Silk, Haight-Ashbury Literary Journal, and his essays in Harper's magazine and The Wilson Quarterly. His poems have been published in England by The University of Hull and The University of Bath, and in Canada, France, and India.
"I wrote every day for six years, producing only twenty-six poems. I then threw them away as I felt they had not reflected maturity as a poet. The habit of writing every day, and producing poems very slowly continues to this day. After almost twenty-five years of so writing, I finally produced thirty poems I wanted to keep. They became my first book of poems, Thirty Poems. One reason I produce slowly is that it is my discipline to subject each poem to about 100 drafts, and then to let the poem set unread for six months to a year at which time I do a last draft and release it. Most of my poems have been influenced by the belief that one of our society's deepest repressions is that of our mortality, and of the sufferings of the poor. Therefore, they are, for the most part, poems of darkness and death. An example would be "The Children's Corner" or "Anne" from Thirty Poems."
Thirty Poems, published by Sulphur River Literary Review Press, Austin, Texas, in 1998, was nominated for the 1999 Pulitzer Prize. The book is available from University Book Store in Seattle and Open Books: A Poem Emporium.
James Scofield's second book of poems, Remember Me, Whispers the Dust (Daniel & Daniel Pub, 2003) consists largely of poems begun during those twenty-six years he talks about. He is also at work on a collection of essays titled,God in the Land of Wheaties."
---
Keith Scribner
Has worked as a carpenter, a merchant marine, and a Boston cabbie. He's lived in Japan, Turkey, and France, and has traveled widely. His third novel, The Oregon Experiment, was released in June 2011. His two previous novels are The Good Life, a New York Times Notable Book of the Year, and Miracle Girl. Scribner's work has appeared in numerous publications and anthologies including American Short Fiction, The North Atlantic Review, and Flash Fiction Forward. He was awarded Wallace Stegner and John L'Heureux Fellowships in Fiction at Stanford University. He teaches in Oregon State University's MFA program and is a fellow at OSU's Center for the Humanities.
---
Heidi Seaborn
In my teens and twenties, I wrote, published, won contests and gave extensive readings of my poetry. During that time, I studied poetry at the University of Washington, Cornish College of the Arts and received a bachelors' degree in English Literature from Stanford University. Then life got in the way. After three decades, three kids, four marriages, 27 moves and a successful business career, I started writing again late 2015 with the advantage of all that experience. Living in Seattle, I am currently benefiting from the mentorship of David Wagoner and the wonderful community of the Richard Hugo House. My poetry has or will appear in Puget Soundings, Sequoia, Fredericksburg Literary & Arts Review, the Voices Project, in the book Fast Moving Water and elsewhere.
---
Peter Sears
A graduate of Yale and the Iowa Writers Workshop, Peter Sears has taught at Reed College in Portland, Oregon, was manager of Rubberstampmadness, Inc. from 1995 – 1997, served as Dean of Students at Bard College from 1980 - 1983, was community services coordinator for the Oregon Arts Commission from 1985 - 1998, and director of the Oregon Literary Coalition. He currently teaches in the Pacific University low-residency MFA department in Forest Grove, and splits his time between Corvallis and Portland, Oregon. In 2014 he was appointed the Poet Laureate of Oregon.
His work has appeared in several nation magazines and newspapers such as Saturday Review, The New York Times, The Atlantic, Mother Jones, The Christian Science Monitor, and Rolling Stone, as well as in literary magazines such as Field, New Letters, Iowa Review, Poetry Northwest, Antioch Review, Ploughshares, and Seneca Review.
Sears is the award-winning author of five books of poetry. His first book-length collection, Tour: New and Selected Poems, was published in 1987. The Brink won the 1999 Peregrine Smith Poetry Prize and went on to win the 2000 Western States Book Award in poetry, Green Diver (2009), Luge (Cloudbank Books, 2008), and books on teaching writing, including Secret Writing, and I'm Gonna Bake Me a Rainbow Poem. See link to his web site http://petersears.com/.
Sears has been honored with a number of awards, including:
The Brink (Cloudbank Books, 2008), named one of Oregon's 150 best books by the Oregon State Library, 2009
Award for Contribution of Oregon Writing, Willamette Writers, 2008
Western States Book Award for Poetry, Western States Arts Federation, 2000
Stewart A. Holbrook Award for Contribution to Oregon Literary Life, Literary Arts, Inc., 1999
Award of Honor and Appreciation, Oregon State Library, 1988
Poetry Fellowship, Oregon Arts Commission, 1984.
Founding Organizations include:
Co-founded (with Michael Malan) Cloudbank Books, 2001
Co-founded (with Kim Stafford) Friends of William Stafford, 1997; served as director, 1998
Founded Oregon Literary Coalition, 1993, a coalition of writers and non-profit organizations for networking and advocacy, served as director through 2009
Initiated Across the River, first multi-state literary project in the U.S., funded by the NEA, OAC and WSAC.
---
Roy R. Seitz
Drew the pirate and never heard back from the arts institute, so he fell over sideways, into poetry. In a past life, he was a journeyman carpenter, and currently is a lab-rat for a medical study. His poems have been published in Voices in Wartime and on the Poets Against the War web site. A member of PoetsWest and the WPA and a veteran of Vietnam, he currently lives in Eugene, Oregon. R. R. Seitz's debut collection, Right Here Right Now (Brass Weight Press, 2006), is based on his experiences as a sniper in Vietnam. He appears frequently at readings throughout Puget Sound and features at the Veterans for Peace conference the summer of 2007.
---
Tim Shaner
Author of poetry collection Picture X (Airlie Press 2014). His work has appeared in West Wind Review, Plumwood Mountain (Australia), Colorado Review, The Claudius App, Jacket, The Rialto (UK), Ambit (UK) and elsewhere. He has an MA in Creative Writing from Antioch University (London) and a Ph.D. from SUNY-Buffalo's Poetics Program. From 2008-2014, Shaner curated A-New Poetry Reading Series @ DIVA in Eugene. He teaches writing at Lane Community College in Eugene, Oregon.

---
Gunturu Seshenrdra Sharma (Oct. 20, 1927-May 30, 2007)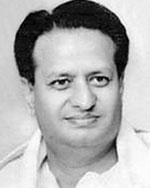 Better known as Seshendra, poet/critic/scholar was born in Andhra pradesh (India). Graduated from the Andhra Christian College (guntur A.P), did Law from the Madras University. He worked as Deputy Municipal Commissioner in the government of Andhra Pradesh for 37 years. He knew Telugu, English, Hindi and Sanskrit proficiently. It was with a translation from Mathew Arnold's Shahnama, the Persian epic that Seshendra first appeared in print (1952). Inevitably a poet is known mainly for the works that brought recognition to him. The author of My Country My People, modern epic, Sesha Jyotsna, The Burning Sun, poet's notebook, Arc of blood (Rakta Rekha), Turned into Water and Fled Away, Gorilla, Me and My Peacok or The Peacock and My Me.
Epics like Adhunik Mahabharatham, Janavamsam spiraled his emergence on the Indian literary scene establishing him as a major voice of the country. Added to this are his books of criticism Shodasi (A Tantric Commentary of Valmiki's Ramayan), Swarna Hamsa (A Tantric Commentary of Harsha Bhatta"s naishadhiya charitam) and Kavi Sena Manifesto (Adhinik Kavya Sastra), besides short stories and plays. He was recipient of the Central Sahitya Academy Fellowship, the highest honour in the literary world of India, reserved for immortals of literature. Yuva kalaa Vaahini, a popular cultural organization felicitated him recently and honoured him with the title seshendra: visionary poet of the Millennium. His anthology of the Millennium poems, From Word to Century was brought out by Jyothsna Publications in October 2000. Visit his website Seshendra http://seshendrasharma.weebly.com/.
---
Derek Sheffield
Holds an MFA from the UW where he was awarded the Arthur Oberg, Joan Grayston, and Loren D. Milliman Awards. He also holds an M.Ed. from Seattle University.
He is widely published in numerous journals and anthologies. His publications include A Mouthpiece of Thumbs (Blue Begonia Press, 2000) and Through the Second Skin (Orchises, 2013), the latter a finalist for the Walt Whitman Award and runner-up for the Emily Dickinson First Book Award. His interviews of Ivan Doig and William Stafford's family appeared in The Seattle Review, where he has served as the creative nonfiction editor since 1999.
He was awarded a 2004 GAP grant from Artist Trust of Washington State. In 2003, he won North American Review's James Hearst Poetry Award, was a finalist for the Pablo Neruda Award, the Elinor Benedict Award, and the St. Louis Poetry Center Award. He has also received grants from the Seattle Music and Arts Commission and the King County Arts Commission. His work has also been nominated for a Pushcart Prize. He teaches creative writing, literature, and composition at Wenatchee Valley College, and lives outside Leavenworth.
---
Richard Shelton (1933 - )
Born in Boise, Idaho, he is an Arizona writer, poet and emeritus Regents Professor of English at the University of Arizona. The author of nine books of poetry, his first collection of poems, The Tattooed Desert, won the International Poetry Forum's U.S. Award. His 1992 memoir Going Back to Bisbee, a New York Times Notable Book was selected for the One Book Arizona program in 2007. Shelton also won the Western States Book Award for Creative Nonfiction in 1992 for Going Back to Bisbee. In 2000, Shelton received a $100,000 grant from the Lannan Foundation to complete two books.
His poems and prose pieces have appeared in more than 200 magazines and journals including The New Yorker, The Atlantic, The Paris Review, and The Antioch Review. They have been translated into Spanish, French, Swedish, Polish, and Japanese.
In 1974, Shelton established a writer's workshop at the Arizona State Prison, and a number of books of prose and poetry written by men in Shelton's prison workshops have been published, including the writing of authors Jimmy Santiago Baca and Ken Lamberton. Shelton is currently directing three prison writer's workshops in three units of the Arizona State Prison. His latest book, Crossing the Yard: Thirty Years as a Prison Volunteer is about this experience. It won the 2007 Southwest Books of the Year award.
---
Tim Sherry
Tim has been a public high school teacher and coach, a high school principal, volunteered over the years in church and community activities, and is a grandfather. He earned a B.A. in English from Pacific Lutheran University and an M.A. in English from The University of Chicago and has had poems published in Crab Creek Review, The Raven Chronicles, Seminary Ridge Review, Windfall: A Journal of Poetry of Place, Floating Bridge Review, and others. He has been a Pushcart nominee, and in 2010 was an Artsmith Artist Resident on Orcas Island. His poem "Of Fires" was a finalist for the Rash Award in Poetry and published in The Broad River Review. One of Seven Billion from Moonpath Press is his first full-length collection.

---
Jim Shugrue
Author of three chapbooks: Floating Verses, published by Barebone Books, Small Things Screaming from 26 Books (finalist for the Oregon Book Award) and Icewater from Trask House Books. He has received a fellowship from the Oregon Arts Commission and an Open Voice Award. His work is widely published and anthologized. He co-edits the poetry magazine Hubbub.
---
Martha Silano
Born and raised in New Jersey. Her poetry collection, The Little Office of the Immaculate Conception, winner of the Saturnalia Books Poetry Prize, was an Academy of American Poets Noted Book of 2011 and a finalist for the Washington State Book Award. Is the author of three other books of poems, Reckless Lovely (Saturnalia, 2014), Blue Positive (Steel Toe Books, 2006) and What the Truth Tastes Like, 1998 winner of the William and Kingman Page Poetry Book Award and published by Nightshade Press. Her poems have appeared in the Paris Review, Prairie Schooner, Green Mountains Review, Beloit Poetry Journal, and The Cincinnati Review, as well as anthologies such as American Poetry: the Next Generation (Carnegie Mellon U. Press 1999) and Not for Mother's Only: On Child-Getting and Child Rearing (Fence Books 2007). She has been nominated for seven Pushcart Awards and is the recipient of an Artist Trust GAP award. She has been a writer in residence at the Millay Colony, the Arizona Poetry Center, the Virginia Center of the Creative Arts, and the Marjorey Davis Boyden Wilderness Writing Retreat. She curates Beacon Bards, a monthly poetry series in Seattle's Beacon Hill neighborhood, and teaches writing at Bellevue College. Saturnalia Books will publish House of Mystery, her fifth collection, in early 2014. A graduate of Grinnell College and the University of Washington, Martha lives in Seattle with her husband, Langdon Cook. Her website is http://www.marthasilano.com.
---
George Silverstar
Lived and wrote in Port Townsend for the last seventeen years of his life. He wrote about his Yakima Indian heritage, the wonders of childhood, and loneliness. He took his own life in 1986. A collection of his poetry, Silverstar, was published in 1992 by Sagitarius Press with funding from the Port Townsend Art Guild, friends and neighbors.
---
Melanie Simms
Melanie Simms is an award-winning poet with over 175 publications of poetry in numerous magazines, newspapers and literary journals including: The Santa Cruz Sentinel, The Pittsburgh Post Gazette, The Daily Item, Taj Mahal Review, Penn Review (University of Pennsylvania) and CLAM (UC Berkeley). She is the author of a book of poetry titled, Waking the Muse. She is also the recipient of numerous awards for poetry including a Sophie Award, a Vermont Writer's Studio Scholarship, and a finalist in the Richard Savage Award from Bloomsburg University. Melanie served with distinction as a former Poet Laureate of Perry County, and is listed in Marquis Who's Who of the World and Cambridge Who's Who of Women in Publication. Her recent poem "Sunbury" penned for the city of Sunbury, PA has received continued acclaim and air time with such radio stations as WKOK, WVIA, NPR, WMNF 88.5, (Tampa, Florida) The Tom Morgan Show, WITF, and recently PA Radio. Presently "Sunbury" is being readied for air time with Garrison Keillor's radio show, A Prairie Home Companion. Sunbury has also been published in the Susquehanna Life Magazine, the Daily Item and the York Daily Record and it today resides behind glass in Representative Lynda Schlegel-Culver's Sunbury District office.
Melanie has read in many venues including the Degenstein Community Library, the Sunbury River Festival, on live podcast at The Midtown Scholar Bookstore and at the Joseph Priestly Chapel. She recently read her poetry in the Harrisburg Capitol. First Lady Susan Corbett attended. Melanie has also shared her poems with the Pennsylvania Cable Network, and with former Harrisburg poet laureate Nate Gadsden's TV Show "Life Esteem" (WHP-21, CBS), and "Tell Me a Story" with Joy Hockman (WFTE, Scranton, PA).
Melanie hails from a talented literary family including her late mother Elinor Melvin a poet, pianist and former newspaper editor, and her Uncle, Patrick Sloyan, a two-time Pulitzer-prize winning war journalist from Newsday.

---
Sarah Singer (1915-2011)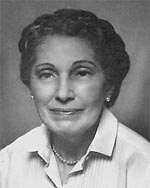 The author of three books of poetry, Sarah Singer had won more than fifty awards for her poetry. She was born in Brooklyn, N.Y. and educated at New York University. She had a long and distinguished career in poetry circles—president of the Seattle branch of The National League of American Pen Women from 1992 to 1994; executive director of the Reading Series for The Poetry Society of America from 1979 to 1983; consulting editor from 1976 to 1981 for Poet Lore; and vice-president of The Poetry Society of America from 1974 to 1978. She was a member of The Poetry Society of America, PEN, Poets & Writers, and a board member of the Washington Poets Association and PoetsWest. She was listed in numerous directories, including Who's Who in America, Who's Who in the World, Who's Who of American Women, Who's Who in the West, Who's Who in Entertainment, PEN, and Poets & Writers.
Her awards included:
2003 Lifetime Achievement Award from PoetsWest
Spring, 2002 — First place Carl Aden Award from the Washington Poets Association
Spring, 2001 — Second place and honorable mention Carl Aden Award from the Washington Poets Association
Spring, 2000 — First place Della Crowder Memorial Award (for a Petrarchan Sonnet)
Spring, 2000 — First place Della Crowder Memorial Free Verse Award
Spring, 2000 — Third place Marion Doyle Poetry Memorial Award
Spring, 2000 — Third place Catherine Cushman Leach Poetry Award
She also received honorable mentions in the Anita Marie Boggs Memorial Award and the Anna Marx Sestina Award (2000). She won first prize in the structured verse category in the international contest sponsored by the Palomar Branch of the National League of American Pen Women (1999), an honorable mention (2000) and first prize (1998) in the Carlin Aden Award given by the Washington Poets Association. She was also among the top ten winners in the structured verse category in a contest sponsored by Writers Digest. Her poems ewspapers and periodicals including The New York Times, The Christian Science Monitor,Commentary, Yankee, McCall's, The Fiddlehead, The Lyric, etc.
Sarah Singer's poetry collections are:
The Gathering, William L. Bauhan Publisher, New Hampshire, 1992
Of Love and Shoes, William L. Bauhan, 1987
After the Beginning, William L. Bauhan, 1975.

---
Bill Siverly
Was raised in Idaho and has lived in Portland since 1972. He taught literature, composition, and creative writing at Portland Community College for twenty-five years. Since 2002 he has been co-editor with Michael McDowell of Windfall: A Journal of Poetry of Place, which features poetry of the Pacific Northwest and appears twice yearly on the equinoxes. Bill has published five books of poems: Parzival (1981), Phoenix Fire (1987), The Turn (2000), Clearwater Way (Traprock Books, 2009), and Steptoe Butte (2013). The path of Clearwater Way is an imaginative journey, through personal, historical and geological time, from the Washington Coast, up the Columbia, Snake and Clearwater Rivers, into the woods of North Idaho.
---
Daniel Skach-Mills
Award-winning poet, author, and former Trappist monk. His poetry has been published in journals and anthologies ranging from Sufi magazine and The Journal of Daoist Philosophy and Practice to The Christian Science Monitor and Sojourners. Daniel's books include: The Tao of Now , The Hut Beneath the Pine: Tea Poems (finalist for the 2012 Oregon Book Award); and In This Forest of Monks (double finalist in both the Poetry and Spirituality categories of the 2013 Next Generation Indie Book Awards, and lauded as "a powerful work that touches, delights, and amazes" by the judge of the 21st annual Writer's Digest Book Awards). Manzou (a Chinese farewell that literally means: walk slowly) was published in January 2014. A docent for Lan Su Chinese Garden since 2005, Daniel lives with his partner of 21 years in Portland, Oregon.
---
Robin Skelton (1925-1997)
One of Canada's most distinguished (or eccentric, according to one's point of view) poets and critics, he taught creative writing at the University of Victoria, B.C. Born October 12, 1925 in Yorkshire, England, he served in the R.A.F. during WWII. After the war, he received B.A. and MA degrees from Leeds University. In 1960 he traveled to Dublin to research the work of the Irish playwright, J. M. Synge and acquired a strong affection for Ireland and Irish literature. He then immigrated to British Columbia in the early sixties and joined the English Department at the University of Victoria, British Columbia and started its Creative Writing Program. A scholar of considerable talents and varied interests whether as poet, writer, anthologist, editor, literary or dramatic critic, collage artist, publisher, administrator or dedicated teacher, his output was prodigious with over one hundred separate titles to his credit during his long career. Socially a non-conformist, he became interested in the occult and was initiated into the Wiccan tradition and wrote several works on witchcraft including Spellcraft (1978), Talismanic Magic (1985), and The Practice of Witchcraft Today (1988). Robin Skelton died on 27 August 1997, aged 71. He was a good friend of Charles Lillard.
Robin Skelton's collections of poetry include:
Facing the Light, 2006, Published posthumously
One Leaf Shaking: Collected Later Poems 1977-1990, Beach Holme Publishers,1996
Lens of Crystal, Old Stile Press,1996
Ballad of Billy Barker, Reference West,1995
The Edge of Time, Ronsdale Press,1995
Patmos and Other Poems, Routledge & Kegan Paul,1995
Three for Nick, Pharos Press, Victoria,1995
Wrestling the Angel: Collected Shorter Poems, 1947-1977, Beach Holme Publishers,1994
I Am Me, Sono Nis Press, Victoria,1994
The Secret, Adlar Publications, Victoria,1994
Islands, Ekstasis Editions, Victoria,1994
Distances, Porcupine's Quill, Erin, Ontario,1985
Georges Zuk, Porcupine's Quill,1982
Musebook, Pharos Press, Victoria,1972
The Hunting Dark, McClelland and Stewart/André Deutsch,1971
The Irish Album, Dolmen Press, Dublin,1969
Selected poems,1947-1967, McClelland & Stewart,1968
An Irish Gathering, Dolmen Press, Dublin,1964
Poetry, English Universities Press, London,1962
Begging the Dialect, Oxford University Press, London,1960.
A partial list of his other writings include:
The Shapes of Our Singing: A Guide to the Metres and Set Forms of the World, Eastern Washington University Press, 2002
Celtic Contrairies, Syracuse University Press, Syracuse,1990
Earth, Air, Fire, Water: Pre-Christian and Pagan Elements in British Songs, Rhymes and Ballads (with Margaret Blackwood), Arkana, London,1990
Memoirs of a Literary Blockhead (autobiography),1988
Six Poets of British Columbia, Sono Nis, Victoria, B.C.,1980
Two Hundred Poems from the Greek Anthology (selected and translated by Robin Skelton), University of Washington Press, Seattle,1971
The Writings of J.M. Synge, Thames and Hudson, London,1971
The Practice of Poetry, Heinemann Educational Books, 1971
The Cavalier Poets, Oxford University Press, New York,1970
Penguin Book of Poetry of the Forties (1968)
Penguin Book of Poetry of the Thirties (1964)
Five Poets of the Pacific Northwest, University of Washington Press, Seattle,1964
Six Irish Poets, Oxford University Press,1962
The Poetic Pattern, University of California Press, Berkeley,1956.

---
Judith Skillman (1954- )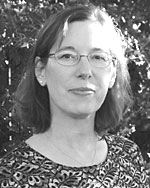 The author of fifteen collections of poetry, Judith was born in Syracuse, New York, holds an M.A. in English Literature from the University of Maryland, and has done postgraduate work in Comparative Literature at the University of Washington. Skillman is the recipient of awards from the Academy of American Poets, The King County Arts Commission, and the Washington State Arts Commission. She has had residencies at Centrum and Hedgebrook Cottages for Women.

Currently she is an adjunct faculty member at City University. Many Northwest poets have influenced Skillman. Beth Bentley's workshops in verse writing at the University of Washington were tremendously important to her. Free verse is her preferred mode of writing, but she attempts to conform words to music using a three or four beat line in stanzas of equal length. In addition to writing poems, she is a closet violinist.
In 1998 her book, Storm, published by Blue Begonia Press, received the Eric Mathieu King Award from the Academy of American Poets. Her recent book, Latticework, was inspired by the quilts of Erika Carter. Her tenth book Heat Lightning, New and Selected Poems 1986 -2006, was published by Silverfish Review Press. The Carnival of All or Nothing was a finalist in the American Poetry Journal contest and is forthcoming from Cervéna Barva Press. Her poems have appeared in Poetry, FIELD, JAMA (Journal of the American Medical Association), Prairie Schooner, The Southern Review, Midwest Quarterly Review, The Iowa Review, New Poets of the American West , and many other journals. Her collaborative translations from French, Portuguese, and Macedonian have appeared in BEACONS and Northwest Review. An educator, editor, and translator, Judith lives with her husband in Newcastle, Washington. Please see www.judithskillman.com for more information.
Judy Skillman's books include:
House of Burnt Offerings,Pleasure Boat Studio, 2015
Angles of Separation, Glass Lyre Press, 2014
Broken Lines―The Art & Craft of Poetry, Lummox Press, 2013
The Phoenix New and Selected Poems 2007 – 2013, Dream Horse Press
The White Cypress, Cervéna Barva Press, 2011
The Carnival of All or Nothing, Cervéna Barva Press, 2009
Anne Marie Derése in Translation & The Green Parrot, Ahadada Books, 2008
The Body of Pain, Lily Press, 2007
Heat Lightning: New and Selected Poems 1986 2006, Silverfish Review Press, 2006
Coppelia, Certain Digressions, David Robert Books, 2006
Opalescence, David Robert Books, 2005
Latticework, David Robert Books, 2004
Circe's Island, Silverfish Review Press, 2003
Red Town, Silverfish Review Press, 2001
Sweetbrier, Blue Begonia Working Signs Series, 2001
Storm, Blue Begonia, 1998
Beethoven and the Birds, Blue Begonia Press, 1996
Worship of the Visible Spectrum, Breitenbush Books, 1988

---
Knute Skinner
Skinner taught literature and poetry writing at Western Washington University, where he is an Emeritus Professor of English. He has taught poetry workshops for the Washington Poets Association and at a number of American universities. Readings at over 100 universities, high schools, festivals, etc., including Columbia University, University of Connecticut, Tufts University, SUNY-Brockport, SUNY-Binghamton, SUNY-Oneonta, Colgate University, Lewis and Clark College, Wheelock College, Hiram College, University of Wisconsin-Milwaukee, University of Wisconsin-Parkside, Highline Community College, The Big Horror Poetry Series (Binghamton, NY), Ennis Arts Festival, Colorado State University, The New University of Ulster, Eastern Washington University, Jr. College of Albany, Moorhead State University, and A Poetry Event (Longview, WA). Honors include a National Endowment for the Arts Fellowship, a Governor's Invitational Writers' Day Certificate of Recognition (Washington State), and residencies awarded by the Huntington Hartford Foundation, Fundación Valparaíso, and the Millay Colony for the Arts. Founding editor of The Bellingham Review. Director of and book editor for the Signpost Press Inc., 1977-1995. Skinner also maintains a home in Killaspuglanane, County Clare, with his spouse, Edna Faye Kiel, who is the subject of a number of his poems.
BOOKS OF POETRY:
Stretches, Salmon Publishing (Ireland), 2002
The Cold Irish Earth: Selected Poems of Ireland, 1965-1995, Salmon Publishing (Ireland), 1996
What Trudy Knows and Other Poems, Salmon Publishing (Ireland), 1994
The Bears and Other Poems, Salmon Publishing (Ireland), 1991
Learning to Spell Zucchini, Salmon Publishing (Ireland), 1988
Selected Poems, Aquila Press (England), 1985
Hearing of the Hard Times, Northwoods Press, 1981
A Close Sky Over Killaspuglonane, Dolmen Press (Ireland), 1968; 2nd ed., Burton
International, 1975
POETRY CHAPBOOKS:
Greatest Hits 1964-2000, Pudding House Publications, 2001
An Afternoon Quiet and Other Poems, Pudding House Publications, 1998
The Cold Irish Earth, Trask House, 1993
The Flame Room, The Folly Press, 1983
The Sorcerers: A Laotian Tale, Goliards Press, 1972
In Dinosaur Country, Pierian Press, 1969
OTHER PUBLICATIONS:
Poems in about fifty anthologies, including A Geography of Poets, PoetsWest, Irish Poetry Now: Other Voices, An Introduction to Poetry, Light Year, and Strong Measures. Poems in about 700 issues of periodicals, including The New Republic, Shenandoah, Chicago Review, Sewanee Review, Colorado Quarterly, Antioch Review, Prism International, New Statesman, Poetry Australia, Poetry Ireland Review, Poetry NOW, Cambridge Review, The New York Quarterly, Poetry Seattle, Mid-American Review, Ohio Review, London Review of Books, The London Magazine, The Florida Review, The Hollins Critic, New Irish Writing, and The Quarterly. Fiction in Limbo, Quartet, Short Story & Poetry Yearbook, Midland Review, The Salmon, and Famous Reporter.

---
Marie Slaight (1954 - )
Has worked in Montreal, New Orleans, and Buenos Aires as a writer, producer, and performer for film, theatre and music. Her poetry has appeared in American Writing, Pittsburgh Quarterly, Poetry Salzburg, The Abiko Quarterly, New Orleans Review and elsewhere. Marie Slaight is currently the director of Altaire Productions & Publications, a Sydney-based arts production company, which has been involved in creative consulting and co-producing for independent New Orleans music and such films as the award-winning documentary Bury the Hatchet, Kindred and Anna and Modern Day Slavery. She is the author of The Antigone Poems published in 2014 by Altaire Productions.
---
Tom Smario
Is the author of seven books of poetry and makes his living as an orthopedic technician at Kaiser Hospital in Portland. A chance encounter at a reading of Coney Island of the Mind by Lawrence Ferlinghetti, turned him into a lifelong appreciator of poetry and poet. Then, while working as a teacher's aid at San Quentin, Smario was asked to act as a cornerman for a classmate from Laney College in Oakland. A cornerman does whatever it takes to address the wounds of the fighter before the next bell rings. The classmate was fighting in an exhibition game against inmates in San Quentin, and Smario's two callings merged. Smario has worked 147 professional bouts over the last thirteen years, including seven world championships and numerous title fights. Smario's two most recent collections of poetry are Notes of a Cornerman (2000) and Knuckle Sandwiches. In addition to writing poetry, working his full-time job, and ministering to boxing lacerations, Smario trains fighters at the Grand Avenue Gym in Portland, Oregon.

---
Lucas Smiraldo
Pacific Northwest writer, performing poet and twelve-time produced playwright. His performance credits include opening poet at Def Poetry Jam's College Tour, featured poet at the National Black Pilot's Conference, commissioned performances at the Tacoma Art Museum and the Museum of Glass, and featured poet during Seattle's Hip Hop Awards. He has recently joined forces with master griot and kora player, Foday Musa Suso, to present a unique performance of spoken word, song, and social and political narrative.
Smiraldo received the Tacoma Arts Commission's Arts Projects funding in 2010 and Tacoma Artists Initiative Program funding in 2008 to create two spoken word projects combining film and music. In 2010, he created an original touring work in affiliation with collaborating writers, entitled "Eleven Days in the Life of Dr. King," which explored Dr. King's life through 12 original spoken works put to stage with music and choreography. Smiraldo recently completed a new touring play with co-writer April Nyquist in affiliation with the Broadway Center titled "The Bridges: A Civil Rights Journey." He was selected as Tacoma's 2013-2015 poet laureate by the Tacoma Arts Commission.
---
Michael Smith
Was active in New York, Denver, Taos, and Santa Barbara as a critic, playwright, director, lighting designer, and theatrical producer. He moved to Silverton in 2003 with his partner Carol Storke. He publishes books under the imprint Fast Books.
---
Tracy K. Smith
Author of the critically acclaimed memoir Ordinary Light and three books of poetry. Her most recent collection of poems, Life on Mars, won the 2012 Pulitzer Prize and was selected as a New York Times Notable Book. The collection draws on sources as disparate as Arthur C. Clarke and David Bowie, and is in part an elegiac tribute to her late father, an engineer who worked on the Hubble Telescope. Duende (2007) won the 2006 James Laughlin Award from the Academy of American Poets and an Essence Literary Award. The Body's Question (2003) was the winner of the 2002 Cave Canem Poetry Prize. Smith was the recipient of a Rona Jaffe Writers Award in 2004 and a Whiting Award in 2005. In 2014, the Academy of American Poets awarded Smith with the Academy Fellowship, awarded to one poet each year to recognize distinguished poetic achievement.
After her undergraduate work at Harvard, Smith earned her MFA at Columbia before going on to be a Stegner Fellow in Poetry at Stanford University from 1997 to 1999. She currently teaches Creative Writing at Princeton University, and has also taught at Columbia, City University of New York, and the University of Pittsburgh. She lives in Princeton.
---
James Snydal (1949- )
His poetry collections include Blueberry Pie (1998), Living in America (1997), Flower in a Guardsman's Gun (1996), and Near the Cathedral (1995).

---
Gary Snyder (1930- )
American poet, essayist, critic, naturalist and environmental activist, and translator of Chinese and Japanese literature. One of the most respected and best known poets and writers from the American West and often associated with the San Francisco Renaissance. His work also reflects his immersion in both Buddhist spirituality and nature. Snyder taught for several years at the University of California, Davis.
Gary Snyder was born in California but grew up in the Northwest where he developed a deep interest in the culture of the Native American people and their relationship with nature. He attended Reed College in Portland where he published his first poems. During his college years, he worked as a seaman and in the back country of the Northwest as a fire lookout, logger and in Yosemite as a trail builder. He graduated with degrees in anthropology and literature. During these years he immersed himself in Zen Buddhism and in 1953 he enrolled at the University of California Berkeley to focus on Asian studies.
During this period Gary Snyder got to know Allen Ginsberg, Kenneth Rexroth, Jack Kerouac, and Lawrence Ferlinghetti and his reading at the Six Gallery in San Francisco in 1955 led to his being associated with the Beat generation. Between 1956 and 1969, he traveled back and forth to California and Japan, studying Zen and environmental subjects and working on translations. His numerous essays set forth his views on poetry, culture, and environmental issues. He is a frequent contributor to anthologies and periodicals.
His numerous awards include:
Thomas Lamb Eliot Award, in recognition of distinguished and sustained achievement by a Reed College graduate, 2014
Masaoka Shiki International Haiku Grand Prize, 2004
Elected Chancellor of The Academy of American Poets in 2003
Buddhism Transmission Award, 1998. (First American to receive the award.)
John Hay Award for Nature Writing, 1997
Bollingen Prize for Poetry, 1997
Inducted into the American Academy of Arts and Letters (1987)
American Poetry Society Shelley Memorial Award (1986)
Levinson Prize from the journal Poetry
Academy of Arts and Letters award
Guggenheim Foundation fellowship
Bess Hokin Prize
Robert Kirsch Lifetime Achievement Award from The Los Angeles Times
Shelley Memorial Award.
His numerous publications include:
Back on the Fire: Essays, Shoemaker & Hoard, 2007
Danger on Peaks (poems), Shoemaker & Hoard, 2004
Look Out: A Selection of Writings,New Directions, 2002
Suiter, John. Poets on the Peaks: Gary Snyder, Philip Whalen & Jack Kerouac in the North Cascades, Counterpoint, 2002
The Gary Snyder Reader: Prose, Poetry, and Translations, Counterpoint, 1999
Mountains and Rivers Without End, Counterpoint, 1996
A Place in Space (new and selected prose), Counterpoint, 1995
No Nature: New and Selected Poems, Pantheon Books, 1992
The Practice of the Wild (essays), North Point Press, 1990
Left Out in the Rain (new poems, 1947-1985). North Point Press, 1986
Good wild sacred, Five Seasons Press, 1984
Axe Handles (poems), North Point Press, 1983
Passage Through India (autobiography), Grey Fox Press, 1983
The Real Work: interviews and talks, 1964-1979, New Directions, 1980
He Who Hunted Birds in His Father's Village: The Dimensions of a Haida Myth, Grey Fox Press, 1979
Songs for Gaia, Copper Canyon Press, 1979
The Old Ways (essays), City Lights Books, 1977
The Politics of Ethnopoetics, 1975
Turtle Island, New Directions, 1974. Awarded the 1975 Pulitzer Prize for Poetry.
Riprap and Cold Mountain Poems, Four Seasons Foundation, 1969. Reprinted by Shoemaker & Hoard, 2004
Regarding Wave, New Directions, 1970
Earth House Hold (essays), New Directions, 1969
Back Country, New Directions, 1968
Six Sections from Mountains and Rivers Without End, 1965
Myths & Texts, Totem Press, 1960. Reprinted by New Directions, 1978
On bread & poetry: panel discussion with Gary Snyder, Lew Welch & Philip Whalen. Grey Fox Press, 1977.
---
Wole Soyinka
was born on 13 July 1934 in western Nigeria. After early university studies in 1954 in Africa, he got his doctorate at the University of Leeds in 1973. During his years in England, he specialized in drama at the Royal Court Theatre in London. He has taught drama and literature at universities in Africa and he has also taught at Harvard, Oxford and Yale, and most recently at University of Nevada and at Loyola Marymount in Los Angeles.

Very critical of dictatorships he was imprisoned for almost two years during Nigeria's civil war in the 1960s. Soyinka was released in 1969 after amnesty was declared at the end of the war.
Soyinka has published about 20 works of drama, two novels, four memoirs, literary essays, and ten collections of poetry. He writes in English and his literary language is very rich. His plays have been performed both in London and Africa. He won the Nobel Prize in Literature in 1986, the first African to be so honoured. In his acceptance speech he was very critical of apartheid.
In 1994, he was designated UNESCO's Goodwill Ambassador for the promotion of African culture, human rights, freedom of expression, media and communication.
In 2004 he was one of eight international writers who traveled to Ramallah in the West Bank to honor and read with Mahmoud Darwish, the great Palestinian poet, who was not allowed to travel abroad to receive an award. A French film crew accompanied the writers as they witnessed for themselves the hardships suffered every day by the Palestinian people.
---
Douglas Spangle
Born in Roanoke, Virginia and raised in a Park Service family, living in various Western states in childhood. In 1966, his family moved overseas; he spent the latter two of his high school years in Ankara, Turkey, and attended the University of Maryland's Munich Campus from 1968 to 1971. For the next four years he worked as a stagehand at the Münchener Kammerspiele Schauspielhaus. After a three-year stay in Northern Wisconsin he moved to Portland, Oregon, where he has remained ever since. Spangle has emceed open-mike readings, hosted a poetry/talk radio show, and served on the boards of literary and artistic events. He has been Senior Editor of Rain City Review, Co-Editor of Moose and Gobshite Quarterly, and in 1994 edited the Festschrift Homespun: A Tribute to Mary Barnard. His poems, reviews, graphics, articles and translations have appeared in numerous journals and small press literary publications. His long poem "From Oregon to Gloucester, Maximus" appears on OlsonNow! (http://epc.buffalo.edu/authors/olson/blog/maximus.pdf).
His text/graphic art has been exhibited in Quebec, Atlanta, and Seattle. He also appears in the poetry/spoof film The Worriers (2010). He is employed as a Maritime Traffic Coordinator at the Portland Marine Exchange and lives with his wife, Christine, on the sunny slopes of Mt. Tabor.

His chapbooks include:
Bread and Wine (translation), Flyleaf Editions, 2008
August, Snark Publications, 2004
Perseus Pursuing, 9 muses books, 2002
2 ½ Bridges, 26 Books, 1999
Suite: Lost Things, Flyleaf Editions, 1997
Initial, Quiet Lion Press, 1996.
---
Michael Spence
Has B.A. in English from the University of Washington. After serving four years in the U.S. Navy, he began a four-decade career as a Metro bus driver. His poems have appeared in The Gettysburg Review, The Hudson Review, The Southern Review, The Swanee Review, Tar River Poetry and many others. His work is also forthcoming in The New Criterion and Tampa Review. A bus-driving poem of his was chosen as a finalist for the James Hearst Prize and appeared in the Spring 2013 issue of The North American Review. He lives with his wife in Tukwila, Washington. His fifth manuscript, Umbilical, has been chosen the winner of The New Criterion Poetry Prize.
His poetry collections include:
The Bus Driver's Threnody, Truman State University, 2014
Crush Depth, Truman State University, 2009
Adam Chooses, Rose Alley Press, 1998
The Spine, Purdue University Press, 1987.

---
Kristen Spexarth
Born in Dayton, Ohio, she was transplanted to Mercer Island, Washington when she was eleven. She went to Japan as an exchange student and then the University of Chicago. She graduated with a BA from Vassar College and an MA from the University of California, at Berkeley (UCB) in Asian Studies. Settling in El Cerrito, California, she did volunteer work in the community and raised a family. Wanting a career in horticulture, she resumed her studies in the community college system. Starting with landscape design and installation, she broadened her working experience at the organic vegetable and native plant gardens of Mudd's Restaurant/Crow Canyon Gardens in San Ramon, California. Another shift in focus to estate gardening brought her to UCB's Blake Garden in Kensington, California and then back to the Northwest where she joined the Grounds Maintenance staff at the University of Washington in Seattle.
Her desire to find self-expression through the written word began during her year in Japan in 1965 and the inspired instruction of her freshman English teacher at the University of Chicago, the poet Henry Rago. Throughout the years, Kristen continued to write. With her eldest son's traumatic death, the foundations of her life were torn away and writing was all that was left. Events following Colby's suicide taught her that she needed to reach out to others who were grieving, and thus Passing Reflections www.passingreflections.com was born.

---
Ann Spiers
Holds a B.A. in English Literature and M.A. in Creative Writing and Literature, both from the UW, and Certificate in Environmental Project Management, also from the UW. She is a multi-talented writer of poetry, fiction, non-fiction and plays. She is also a teacher, performer, and active organizer and juror in the arts community. Her website is www.annspiers.com.

Her books of poetry include:
Bunker Trail (Finishing Line Press, 2013)
What Rain Does (Egress Studio Press, Bellingham, 2011)
Long Climb into Grace (Foothills Publishing, 2007)
Volcano Blue (May Day Press, Vashon Island, 1999)
Tide Turn (1996)
The Herodotus Poems (Brooding Heron Press, Waldron Island, 1989)
The Mixer (Wholly Names Press, Seattle, 1976)

She is the inaugural Poet of Laureate of Vashon Island. Her work has also been widely published in numerous journals and anthologies. She was founding co-editor (1980) and cover editor (1978-85) of The Seattle Review, University of Washington, and also co-founder of Pioneer Playwright's Lab (1984). She hosted and co-produced the radio production Iamb Said the Lamb (KRAB, 1976-1982). She has served as a member of the King County Arts Commission and has done extensive work as a performance playwright. As well as teaching, Ann Spiers manages environmental and stewardship projects for land trusts.
is a recipient of many awards and grants, including a 2002 Writers Residency at the Willard R. Espy Foundation in Oysterville, Washington State Arts Commission (1991, 1988, 1987, 1986), 1983 Bumbershoot Fiction Fellowship, 1979 King County Arts Commission Works-in-Progress, and others. See more at www.annspiers.com.
---
T. Kilgore Splake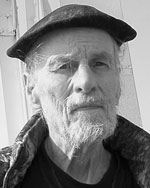 He was born as Thomas Hugh Smith in 1936, in Three Rivers, Michigan. While teaching at Kellog Community College in Battle Creek, Splake began writing poems. In 1989, he chose to take an early retirement as a college professor to live in creative poverty and find his poetic voice. Upon retirement, he moved to Michigan's upper peninsula, living for ten years in Munising, before moving to Calumet in the Keweenaw peninsula. Presently, Splake resides in an old tamarack location 'row house' in the ghost copper mining village of Calumet.
In his twenty years of artistic creativity, Splake has become a legend in the small press circles for his writings and photographs. His artistic supporters believe Splake possesses and original creative vision and language as well as exhaustive working habits. For four years, Splake shared the editorship of a small press literary journal, Cliffs Soundings, with the upper peninsula potter Jikiwe.
Splake has published three chapbooks of his black and white photographs, available light, shadows visible, and lightness of being. This past year, working with Mike Edwards of "red jacket technology", he completed another dvd movie production title, Splake: pictured rocks poetry. Splake's most recent publications include, Splake Fishing in America (Presa Press), rosetta poems (Shoe Music Press), Autumn Shadows (The Moon Press), and Grand Marais (Gage Press). The Grand Marais production also contains a dvd of Splake reading his poetry.
Currently he is working on his "deathbed" memoir, a collection of past poems to be published by Presa Press. In addition, he has manuscripts under consideration with Shoe Music Press and Street Corner Press. Besides the publication of many books, poems, and photographs in literary journals, writers, poets, and photographers are invited to work–create–at the T. Kilgore Splake writing studio and library at the Calumet art center in Calumet, Michigan. artists may rent by the day or week. for rates, details, and photographs, email info@calumetartcenter.com or telephone 906-281-3494.
In his nom-de-plume the "T" from his name Tom, Kilgore from the Vonnegut character, and Splake from a sable lake angling prize, and Tom Smith became T. Kilgore Splake.
---
Mark Spragg
Author of Where Rivers Change Direction, a memoir that won the 2000 Mountains & Plains Independent Booksellers award, and the novels, The Fruit of Stone, An Unfinished Life, and in 2010, Bone Fire. All four were top-ten Book Sense selections and An Unfinished Life was chosen by the Rocky Mountain News as the Best Book of 2004. Spragg's work has been translated into fifteen languages. He lives in Wyoming with his wife, Virginia, with whom he wrote the screenplay for his novel, An Unfinished Life, starring Robert Redford and Morgan Freeman, and released in 2005.
---
Michael Spring
Author of three poetry books. His first book, blue crow (Lit Pot Press, 2003), was translated into Portuguese by the University of the Azores. A selection from his second book, Mudsong (Pygmy Forest Press, 2005), won the 2004 Robert Graves Award (Imago Poetry/UK). Mudsong was also included in a list of 150 outstanding poetry books in Oregon history, nominated by the public and announced in 2007 by Oregon State Library and Poetry Northwest. His third book Root of Lightning was released April, 2011. His poems have appeared in numerous journals in the U.S. and abroad, among them: Atlanta Review, Black Bear Review, Bogg, California Quarterly, Chiron Review, Midwest Quarterly, Poetry Motel, Raintown Review, Raven Chronicles, and Sulphur River Literary Review. He is also a poetry editor for The Pedestal Magazine.
Michael Spring lives in O'Brien, Oregon where he works as a natural builder and martial art instructor. He can be contacted via email bluecrow_4@yahoo.com.

---
Marilyn Stablein
Former Seattleite and current resident of Portland, Oregon where she and her husband, Gary, opened Anthology Books with its extensive (5,000) selection of used, rare poetry titles and ephemera as well as art, fiction, etc. (Gary was a member of Left Bank Book Collective & had Context Books in Seattle's Belltown in the 80's.)
Author of twelve books, she received her Creative Writing degrees from the University of Washington and the University of Houston where she was a Cullen Fellow. A former book critic for the Seattle Times, her poems, stories, essays, and reviews have appeared in over a hundred magazines and journals. Her new titles include More Night Travels to Tibet (prose poems), published by Shivastan Publishers in Kathmandu, Nepal, 2011 and A Pot of Soup, 2013, Book Arts Editions, New Mexico.
Her awards and citations include two Yaddo artist colony residencies, Houston Brazos fiction prize, SW Writers poetry & fiction prizes, grants from the National Endowment for the Arts, Seattle and King County Arts Commissions, New York Foundation for the Arts, and the National League of American Pen Women. She is listed in Who's Who in American Women, Who's Who in America and Contemporary Authors.
She also is a visual artist whose assemblages, collages and artist's books have been exhibited internationally. She won Best of Show and four First Place awards in the professional Book Arts Division at the New Mexico State Fair in 2009. In 2010 she won Best of Show at "Book It!" an artist book exhibition at the Branigan Library, Las Cruces, New Mexico. See her personal website marilynstablein.com.
Her publications include:
A Pot of Soup, 2013, Book Arts Editions, New Mexico
More Night Travels to Tibet (prose poems), Shivastan Publishers, Kathmandu, Nepal, 2011
Splitting Hard Ground (poetry), La Alameda Press, 2010 (Winner of New Mexico Book Award and the National Federation of Press Women's Book Award)
Sleeping in Caves: A Sixties Himalayan Memoir (memoir), Monkfish, 2003
The Monkey Thief: Himalayan Tales, 2003
High in the Himalayas, Autonomedia, 2002
Night Travels to Tibet (fiction), Shivastan, 2001
Vermin: A Bestiary (fiction), Black Heron Press, 1997
Climate of Extremes: Landscape and Imagination (memoir), Black Heron Press, 1995
Intrusion in Ice (chapbook), Seattle: Wash 'n Press, 1988
The Census Taker: Tales of a Traveler in India and Nepal (fiction), Black Heron Press, 1985
Ticketless Traveler: The Dhobi Stories, 1982.
---
Kim Stafford
Kim Stafford, the son of William and Dorothy Stafford, is an award-winning poet and writer of songs as well as prose. His book of essays, Having Everything Right: Essays of Place, won a Western States Book Award citation for excellence in 1986. A graduate of the University of Oregon (B.A., 1971; M.A., 1973; Ph.D., 1979), he teaches at Lewis & Clark College in Portland and is Artist in Residence and Director of its Northwest Writing Institute. He also is the Literary Executor for the William Stafford Archive. Well known throughout the Pacific Northwest and California as a speaker, story-teller, singer-performer, and oral historian, Kim celebrates "human experience, the quiet voices of local life everywhere." His most recent volume of poetry, A Thousand Friends of Rain: New & Selected Poems, was published by Carnegie-Mellon University Press in 1999. His most recent book, Early Morning: Remembering My Father, William Stafford (memoir) received a PNBA award in 2003. Visit Kim Stafford's World of Affinities at www.lclark.edu/~krs.
---
William Stafford (1914-1993)
His friend, Marvin Bell, described William Stafford as a "genuinely admirable man, with a life made out of whole cloth." One of the most loved Northwest poets, William Stafford was born in Kansas and was graduated from the University of Kansas in 1937. A conscientious objector and peace-loving man, he served in a civilian capacity at forestry camps and social agencies during WWII. After the war he earned his master's degree at the U of Kansas, and in 1948 began his long teaching career in the English Department at Lewis & Clark College in Portland, Oregon. During the teaching years he earned his Ph.D. from the U of Iowa, raised a family, and produced an impressive amount of writing—more than sixty volumes of poetry and nonfiction, as well as contributions to anthologies and reviews. His first book of poetry, West of Your City, was published in 1960. He taught and traveled widely throughout the central and western U.S. and lectured for the U.S. Information Agency in the Middle East. The recipient of many awards, he was Oregon's Poet Laureate. Click on the Friends of William Stafford web site - a rich resource to the life and work of William Stafford as well as to other poetry and literary resources.
---
David Stallings
Was born in the U.S. South and raised in Alaska and Colorado before settling on Bainbridge Island in the Pacific Northwest. Once an academic geographer, he has spent many years promoting public transportation in the Puget Sound area. His poems have appeared in several North American and U.K. literary journals and anthologies, and in Resurrection Bay, a 2012 chapbook (available through Evening Street Press, Amazon, or the author).
---
Joannie Kervran Stangeland
A Jack Straw artist-in-residence in 2003, her work has appeared in Seattle Review, Crab Creek Review, Tulane Review, Illya's Honey, Pontoon, and on the buses. Her first chapbook, A Steady Longing for Flight, won the Floating Bridge Press Chapbook Award in 1995. Her second poetry collection, Weathered Steps, was published in 2002 by Rose Alley Press. Her third collection, Into the Rumored Spring, was published in 2012 by Ravenna Press. Her poetry has also appeared in PoetsWest, Fine Madness, Seattle Review, Rattapallax, Crab Creek Review, and more recently in the Journal of the American Medical Association, The Chaffin Journal and Plainsongs. She lives with her family in Seattle.
---
Scott T. Starbuck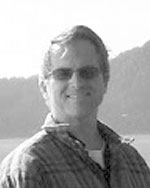 Environmental activist Bill McKibben, author of The End of Nature, described Scott T. Starbuck's new poetry book, Industrial Oz as, "rousing, needling, haunting." Thomas Rain Crowe added, "Industrial Oz may just be the most cogent and sustained collection of quality eco-activist poetry ever written in this culture, this country." A former Oregon commercial fisherman and charter captain, Starbuck was a 2014 Friends of William Stafford Scholar at the "Speak Truth to Power" FOR Seabeck Conference, a 2013 Artsmith Fellow on Orcas Island, and writer-in-residence at The Sitka Center for Art and Ecology. His blog is Trees, Fish, and Dreams at riverseek.blogspot.com. MoonPath Press will publish Starbuck's poetry book Lost Salmon in 2016, and he will be a 2015 writer-in-residence at Playa near Summer Lake, Oregon.

---
Clemens Starck (1937-)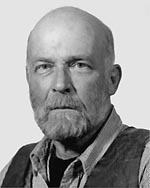 Clemens Starck was born in Rochester, New York. After dropping out of Princeton, he continued his education on the road, riding freight trains and working at a variety of jobs around the country. He has been a ranch hand in eastern Oregon, a newspaper reporter on Wall Street, a door to door salesman, and a merchant seaman. For forty years he worked construction up and down the West Coast, as a carpenter and carpenter foreman on projects of all kinds, from bridge-building to cabinet-making. Starck retired from Oregon State University's Facilities Services in 1996. He has three grown children and lives with his wife on forty-three acres in the foothills of the Coast Range, outside of Dallas, Oregon.
As a poet he has received a scholarship from the Breadloaf Writers Conference as well as a grant and year-long residence at the Helene V. Wurlitzer Foundation of New Mexico. In 1998 he was the Witter Bynner Fellow and poet-in-residence at Willamette University, where he taught on several previous occasions.
His poems have appeared in numerous magazines over the years, and in anthologies ranging from Walter Lowenfels' Where is Vietnam? (Doubleday Anchor Books, 1966) to the recent compilation of work writing, A Richer Harvest: the Literature of Work in the Pacific Northwest (OSU Press, 1999). He has given readings in San Francisco and throughout the Northwest. His first book of poems, Journeyman's Wages, received the 1996 Oregon Book Award as well as the William Stafford Memorial Poetry Award from the Pacific Northwest Bookseller's Association. He was selected to be the 2012 Robert Sund Trust Poet.
Studying Russian on Company Time, an account in verse and prose of his involvement with Russia and the Russian language, was published in 1999 by Silverfish Review Press and was a finalist for the 1999 Oregon Book Award. His collection of poems, China Basin, published by Story Line Press in 2002, was a finalist for the 2003 Oregon Book Award. Traveling Incognito, a letterpress chapbook was published in 2003 by WoodWorks. His book, Rembrandt, Chainsaw, was published by WoodWorks in 2011. His sixth book of poetry, is Old Dogs, New Tricks (2016).
---
Barbara Steele
Is making a slow, painstaking, deliberate return to work these days. With her first poem published in 1968, work at The Sun from Chemeketa, two degrees from Willamette University, study at The Naropa Institute; and after marriage and raising children, she is ready for her poetry to shine once again.
---
Julia Stein
Was born in Pittsburgh but raised in Los Angeles. A graduate of the University of California at Irvine and at Berkeley, and California State University at Los Angeles, she has taught at the college level for several years. A poet, novelist, and critic, she lives in Los Angeles. As she writes, "I have hiked, walked and camped all over California. I've worked as a secretary, waitress, oral historian of Los Angeles, grunt at a publishing house, TV producer, radio producer, free-lance writer, and college professor in both psychology and English."
She has published four books of poetry:
Shulamith, West End Press, 2002
Walker Woman, West End Press, 2002
Desert Soldiers, California Classics, 1992
Under the Ladder to Heaven, West End Press, 1984.
---
Lisa M. Steinman
Born and raised in rural Connecticut and attended college in upstate New York before moving to the Pacific Northwest to teach at Reed College in Portland, Oregon. Since 1983, she and her husband, Jim Shugrue, have edited the poetry magazine Hubbub. Absence & Presence is her ninth book. Earlier poetry books include Lost Poems (Ithaca House), All That Comes to Light and A Book of Other Days, winner of the 1994 OBA for poetry (both from Arrowood Books), Carslaw's Sequences (University of Tampa Press; finalist for the 2004 Oregon Book Award) and Ordinary Songs (26 Books). Her poems have also been published in many national magazines, including The Massachusetts Review, Notre Dame Review, Prairie Schooner, and The Women's Review of Books. She has three books about poetry, as well: Made in America (Yale University Press, 1987), Masters of Repetition (Palgrave Macmillan), and, most recently, Invitation to Poetry (Wiley-Blackwell). Past recipient of fellowships from the National Endowment for the Arts and the Rockefeller Foundation, Steinman is Kenan Professor of English and Humanities at Reed College.
---
Leah Stenson
An established poet, practicing Buddhist, and member of the Interfaith Council of Greater Portland, she spent 16 years teaching English at university in Tokyo, Japan. A board member of Friends of William Stafford, coordinator and host of the popular Studios Reading Series in Portland and a regional editor of the Ooligan Press anthology The Pacific Poetry Project. She has previously served as an assistant editor in New York City and the Managing Director of the Oregon Peace Institute. Her chapbooks include East/West (William Stafford Institute at Lewis and Clark College, 2005) and Heavenly Body (Finishing Line Press, 2011). She was co-editor of the bilingual anthology, Reverberations from Fukushima: 50 Japanese Poets Speak Out, published in 2014 by Inkwater Press.

---
Ann Coleman Stevenson
Is a graduate of the Folklore Institute at Indiana University. She also holds a Master's in Writing from Portland State University where she is an adjunct instructor in the English Department, teaching poetry writing workshops and literature courses. In 2002 she was Assistant Editor of The Portland Review and Coordinator for PSU's Literary Art Council. Her poems have appeared in The Portland Review and Born Magazine, and forthcoming in Louisiana Literature, Mid-American Review, Southern Indiana Review, and Fireweed.

---
Primus St. John
Dreamer, Carnegie-Mellon University Press, 1990
Love Is Not a Consolation; It Is a Light, Carnegie-Mellon University Press, 1982
---
Linda Strever
Earned an MFA in Creative Writing at Brooklyn College, City University of New York, where she was awarded the Louis Goodman Creative Writing Scholarship.
Winner of the Lois Cranston Memorial Poetry Prize from CALYX Journal, her work has been a finalist for the Spoon River Poetry Review Editors' Prize, the Crab Creek Review Poetry Award, the Hill-Stead Museum's Sunken Garden Poetry Prize, and the Provincetown OuterMost Poetry Prize. Her poetry credits include Crab Creek Review; Floating Bridge Review; Spoon River Poetry Review; CALYX, a Journal of Art and Literature by Women; Beloit Poetry Journal; Nimrod: International Journal of Prose and Poetry and others.
Her prose has been a finalist for the Eludia Award for Fiction, the A. E. Coppard Prize for Fiction, the William Van Wert Fiction Award, and in the Summer Literary Seminars Fiction Competition. Her work has appeared in Stained Glass Quarterly, Adanna: A Journal for Women, about Women and a co-authored article in Fisheries, the peer-reviewed journal of the American Fisheries Association.
Against my Dreams,published by Painted Snake Press, is a collection of narrative poems written in the voice of her maternal grandmother. The manuscript was a finalist for both the Intro Series Poetry Prize and the Levis Poetry Prize from Four-Way Books, the New Issues Press Award in Poetry and the Ohio State University Press Award in Poetry. Linda has worked as a proofreader, editor, graphic artist, teacher, trainer, and mediator. She lives with her husband, a biologist and wildlife photographer, in the Pacific Northwest, where she writes and creates art quilts. More info at http://www.lindastrever.com/.
---
Robert Sund (November 29,1929-2001)
a beloved native Northwest poet, Sund was considered by many to be the region's unofficial poet laureate. Sund was a poet, painter, musician, calligrapher, translator, and master woodworker.
Born in Olympia, Robert Sund was adopted as a young child and grew up on the family farm in Chehalis Valley, Washington. After high school he entered the UW to study medicine but after meeting Theodore Roethke, he changed his path. Robert worked summers in the woods at one of the last railroad logging camps in the Northwest. Robert finished his B. A. in Creative Writing in 1954. In the late 1950s, he worked in the Alaskan fishing industry, mostly as a cook. During this time, he filled notebooks with poems and observations of nature. He returned to graduate study at the UW in Comparative Literature (English and Scandinavian) from 1957-1963.

In the 1960s he worked in the wheat fields near Walla Walla and wrote the poems for Bunch Grass, his first published collection. In the mid-sixties Robert was poetry program director for KRAB-FM in Seattle and conducted live interviews with Robert Bly, Galway Kinnell, and Lawrence Ferlinghetti. In 1968, he published Bly, Kinnell, and Pablo Neruda, among others, in the first and only issue of the Sullivan Slough Review, now a collector's item.

The seventies found Robert often broke, but always true to his calling. He sold single calligraphed poems and an occasional work of art in Seattle, shot pool in taverns, wrote more poems, and discovered the work of Karl Jung. His art works based on Jung's imagery were shown in several Seattle galleries. During that same time, Robert learned the autoharp, which became his lifelong instrument.
He often spent time at Shi-Shi beach where he built a cabin. And later he abandoned gill-netter shacks on the North Fork of the Skagit River. Krafft had already moved there, and soon there was a thriving community of artists. Robert's shack downstream on Ship Creek became the center for his work for the next eleven years. In 1982, he hosted Kenneth Rexroth at a poetry reading in La Conner. These years became the collection Shack Medicine (Tangram Press, 1990, and Poet's House Press, 1992). In "A Note on the Setting" from this book, he said, "Out on the river you know you are in the midst of a great creation. You see the old work and the new work side by side; the ancient migration routes of all the birds, and the slow building of silt and soil in the estuary; a small grassy island, for instance, that wasn't there last year and that, in a few seasons, will grow new willow for the blackbirds and the beavers."

Here, too, he discovered the old Chinese and Japanese "hermit poets." In 1984, his book, Ish River (North Point Press, San Francisco, 1983), won the Washington State Governor's Award for best new book of poetry.
He was diagnosed with diabetes. Soon after, another chapbook was published. As Though the Word Blue Had Been Dropped Into the Water (, 1986), consisted of eight "healing poems," including "Like a Boat Drifting."
Back in La Conner, he found shelter with many friends and became active in a group of artists, musicians, and poets who formed the La Conner Arts Foundation (LAF), which worked with the town to restore Maple Hall for use as a community center. He ran for mayor of La Conner but did not win.
He worked in the schools as poet-in-residence in the late 1960s and into the 1980s. He moved to Anacortes where he found a tiny cottage. Here, he wrote the Garden Poems. Robert found a musical soul mate in guitarist Brad Killian, and their guitar-autoharp duets were delightful to hear. Robert put great faith in the teachings of the Buddha, although he recognized the universal truth at the core of all religions. Robert Sund passed away on September 29, 2001, in Anacortes.
His published collections:
As Though the Word Blue Had Been Dropped Into the Water
The Hides of White Horses Shedding Rain
Ish River, a celebration of rivers in western Washington with names ending in "ish."
Ish River: Poems, North Point Press, 1983, (Winner of Washington State Governor's Award, 1984)
Bunch Grass, U of Washington Press, 1969
Poems from Ish River Country, a collection of his work, was published in 2004 by Shoemaker and Hoard.
Robert Sund's last will and testament established a trust, with a board of trustees, to receive and oversee his work, and to build his long cherished vision of a "poet's house" with three separate residences for visiting artists-a poet, a potter, and a calligrapher. Check the Robert Sund Poet's House web site for poetry and biographical information www.poetshousetrust.org.

---
Christine Swanberg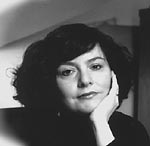 Christine Swanberg has been writing, publishing, and recycling her poetry for two decades. She believes that each poem should reach as many people as possible through the written venue and through vibrant oral readings. She writes about everything that stirs her; married life, loss, adventure, gardening, horses, memories....She has chosen the path of poetry because it is a contemplative, musical, sensual, and intellectual art that never ceases to challenge her. Her past career as an English teacher as well as the many wild and wacky jobs, places, people, and coincidences that have happened to her have shaped her poetry. She earned a C.A.S. with distinction in Writing from Northern Illinois University and attended the post-graduate seminar at Vermont College. Over 200 of her poems have been published in numerous journals including PoetsWest, Spoon River Review, Creative Woman, I Am Becoming the Woman I've Wanted,Snowy Egret, Beloit Poetry Journal, The Mid-America Poetry Review, and Prairie Winds. She was creative editor of Confluence, A Living Literary Legacy of the Rock River Valley (Illinois), published in 2000. Her newest collection, The Alleluia Tree, is forthcoming. Swanberg is a visiting writer for colleges, museums, churches, arts councils, schools, conferences, and women's organizations, and currently gives workshops at The Clearing in Ellison Bay, Wisconsin.
Christine Swanberg's collections include:
Who Walks Among the Trees With Charity, Wind Publications, 2005
The Red Lacquer Room, Chiron Press; St. John, Kansas, 2001
The Tenderness of Memory, Plainview Press, 1994
Slow Miracle, Lake Shore Publishing, 1992
Invisible String, Erie Street Press, 1990
Bread Upon the Waters, Windfall Prophets Press; U of Wisconsin, 1990
Tonight On This Late Road, Erie Street Press, 1984.

---
Ford Swetnam (1942-2002)
Poet, essayist and mentor to many poets, Swetnam taught in the English Department at Idaho State University since 1976. His collections of poetry include Offer a Cup to a Friend, Another Tough Hop, 301, and Ghostholders Know. The Ford Swetnam Award for the best undergraduate writing is given by Idaho State University.

---
Joan Swift
Has B.A. from Duke University (1948) and M.A. in Creative Writing from University of Washington (1965). Joan is the author of Brackett's Landing, A History of Early Edmonds, Washington State American Revolution Bicentennial Commission, published in 1975.
She has published five books of poetry:
The Tiger Iris, BOA Editions Ltd., Rochester, NY, 1999 (Winner of 2000 Wa. State Governor's Award)
Intricate Moves, Poems About Rape, Chicory Blue Press, Goshen, CT, 1997
The Dark Path of Our Names, Dragon Gate, Inc., Port Townsend, WA,1985 (Won 1986 Wa. State Governor's Award.)
Parts of Speech, Confluence Press, Lewiston, Idaho, 1978
This Element, Alan Swallow, Denver, 1965.
Her poems have appeared in over fifty publications, including The New Yorker, The Atlantic, Poetry Northwest, The Yale Review, Poetry, Ploughshares, The American Poetry Review, DoubleTake, The Iowa Review, The Amicus Journal, Calyx, and The Iowa Review.
Joan Swift's poems have also been published in more than twenty anthologies, including The New Yorker Book of Poems, Viking Press,1969, New York; Fifty Contemporary Poets, The Creative Process, David McKay,1977, New York; Extended Outlooks: The Iowa Review Collection of Contemporary Women Writers, Macmillan Publishing Co., 1982, New York; Strong Measures, Contemporary American Poetry in Traditional Forms, Harper & Row, 1986, New York; The Pushcart Prize: Best of the Small Presses 1989-90, The Pushcart Press,1990; From Daughters to Mothers: I've Always Meant To Tell You, Pocket Books, Scribner's,1997; Poetry Comes Up Where It Can: Poems from The Amicus Journal, University of Utah Press, 2000; Urban Nature, Milkweed Editions, 2000.
She has received three National Endowment for the Arts Creative Writing Fellowships (1982, 1990, 1995), King County Publication Award (1984); Ingram Merrill Writing Grant (1985); Washington State Writer's Award (1989), Pushcart Prize (1989-1990); Washington State Governors Award (1986).
Born in Rochester, New York, she grew up there and in northern Pennsylvania. She has lived in both Iowa and the Bay Area of northern California and presently lives in Edmonds, WA. More information and poems can be found on http://joanswift.com.

---
Geronimo Tagatac
His father was from northern Luzon in the Philippines. His mother was a Russian Jew. His stepmother is a Cajun from Happy Jack, Louisiana. He is one of six children. During the Vietnam War, Geronimo was a demolitions specialist on a 5th Special Forces A-team. He has a BA and an MA in history, and has done Ph.D work in political science. Geronimo has worked as a legislative consultant, a university instructor, a container ship cargo planner, a dishwasher, fry cook, folksinger, computer system planner, and a roofer. He's also been a performing modern and jazz dancer. Geronimo has lived on Taiwan and in Hong Kong. He's traveled in western and eastern Europe, the Philippines, The People's Republic of China, Turkey, Mexico, Laos, Cambodia, and Vietnam. He's wandered, with his teenage daughter, through England, Scotland, France, and Ireland. Geronimo's short fiction has appeared in Writers Forum, The Northwest Review, Mississippi Mud, The River Oak Review, Alternatives Magazine, Orion Magazine, The Clackamas Literary Review, and The Chautauqua Literary Journal. Geronimo has been the recipient of an Oregon Literary Arts fellowship (1997), and a Fishtrap Fellowship. He's taught short fiction, poetry, nonfiction, songwriting, publishing, and magical realism at the Fishtrap summer writers' conference. Portland State University's Ooligan Press recently published his first book-length collection of short stories, The Weight of the Sun, which was a finalist for the 2006 Oregon Book Award. He lives and writes in Salem, Oregon.
---
Nancy Talley
Received an Allied Arts Foundation grant to publish her collection of poetry Psalms for the City. Other chapbooks include Crone's Notebook and Folding the Morning Light. Received second place in the Pacific NW Writer's Poetry competition in 2006.

---
Mary TallMountain (1918-1994)
A Native Alaskan writer and elder, Mary TallMountain was born in Nulato, a village on the Yukon River in Alaska, to a Koyukon/Athabaskan mother and a Scots/Irish father. Mary's mother and brother Billy became terminally ill with tuberculosis and later died of the disease. Before they died, however, Mary was adopted by a non-Native couple (the attending physician and his wife) and taken away from her village. At the age of six, Mary and her adoptive family moved to Oregon, and then to Unalaska on the Aleutian chain, where Mary felt more at home. Her adopted mother taught her literature and she began writing. Her first story was published when she was ten.
Mary was in her early teens when the family moved to central California. Two marriages and divorce followed graduation from high school. In 1945 she moved to Las Vegas where she worked as a legal secretary. She then moved back to California and lived in San Francisco's Tenderloin district, supporting herself by working in law offices. All the time she continued to write. On a camping trip to the mountains, she came up with her pen name TallMountain, after a mountain near the Yukon River that she remembered from her childhood.
Suffering the loss of her family and homeland, and alienated by mainstream American culture, she felt she could only go home again by writing. Writing helped her to reclaim her ancestry, family and homeland, and claim her own native voice. Her stories and poems portray life along the Yukon River and her removal from that land. Her work also captures images of street life in inner city San Francisco.
For more than twenty years, TallMountain was active in the Native American literature renaissance. Her work is used in teaching Native American Studies at colleges and universities throughout the United States. Mary TallMountain encouraged struggling writers of all ages and backgrounds, from San Francisco to remote villages in Alaska where she taught poetry to children in her later years. For the last eight years of her life, Mary TallMountain was closely associated with the Tenderloin Reflection and Education Center (TREC), a community-based cultural center in San Francisco. She was its poet in residence in 1991-92 and participated in its workshops and performances. For many years she also wrote a column called "Meditations for Wayfarers" in the bi-monthly Franciscan publication, The Way of St. Francis (Friars Press, San Francisco). She died in 1994.
Her will stipulated that the proceeds from her published works go to benefit low-income writers, particularly Native Americans and writers living in San Francisco's Tenderloin District. The TallMountain Circle publishes, promotes and distributes her literary works, and carries out the goals of her will. Its Advisory Board selects the annual TallMountain Awards for Creative Writing and Community Service. Her papers and journals have been collected at Rasmuson Library Archives of the University of Alaska-Fairbanks. For more information check http://www.freedomvoices.org/.
Mary TallMountain's collections include:
Listen To the Night (posthumous collection). San Francisco: Freedom Voices Publications, 1995 A Quick Brush of Wings, San Francisco: Freedom Voices Publications, 1991 Matrilineal Cycle, Oakland, CA: Red Star Black Rose Printing, 1990. (Reprinted from Open Heart Press, 1988) The Light on the Tent Wall: A Bridging (poetry), Los Angeles: UCLA Press, American Indian Studies Center, 1990 Continuum, Marvin, SD: Blue Cloud Quarterly Press, 1988 Green March Moons, Berkeley: New Seed Press, 1987 There Is No Word for Goodbye (poetry), Marvin, SD: Blue Cloud Quarterly Press, 1981 Nine Poems, San Francisco: Friars Press, 1977
Her poems, stories and essays have been published in dozens of anthologies and periodicals nationwide. Several are listed here:
Reinventing the Enemy's Language: Contemporary Native Women's Writings of North America, eds. Joy Harjo & Gloria Bird, NY: Norton, 1997
Intimate Nature: The Bond Between Women and Animals, eds. Linda Hogan, Deena Metzger & Brenda Peterson, NY: Ballantine, 1997
Poetic Medicine: The Healing Art of Poem-Making, ed. John Fox, Berkeley, CA: Putnam, 1997
Native American Literature, ed. Lawana Trout, NTC Publishing, 1997
Songs of the Turtle: American Indian Literature, 1974 - 1994, ed. Paula Gunn Allen, NY: Ballantine, 1996
Fierce With Reality: An Anthology of Literature on Aging, ed. Margaret Cruikshank, St. Cloud, NM: North Star Press, 1996
The Last New Land: Stories of Alaska Past and Present, ed. Wayne Mergler, Seattle Alaska Northwest, 1996
Listen to the Night: Poems to the Animal Spirits of Mother Earth, San Francisco: Freedom Voices Publications, 1995, Edited by Ben Clarke, Introduction by Kitty Costello
The Language of Life, A Festival of Poets, Bill Moyers series, (Interview and poetry), NY: Doubleday, 1995
Reflections on a Gift of Watermelon Pickle and Other Modern Verse by Stephen Dunning and Edward Lueders, Glenview, IL: ScottForesman (HarperCollins), 1995
Raven Tells Stories: An Anthology of Alaska Native Writing, Greenfield, NY: Greenfield Review Press, 1991
And a Deer's Ear, Eagle's Song and Bear's Grace: Animals and Women, ed. Theresa Corrigan and Stephanie Hoppe, SF: Cleis Press, 1990
Circle of Motion: Arizona Anthology of Contemporary American Indian Literature, ed. Kathleen Mullen Sands; Tempe, AZ: Arizona Historical Society, 1990
Dancing on the Rim of the World: An Anthology of Contemporary Northwest Native American Writing, ed. Andrea Lerner, Tuscon: University of Arizona Press, 1990
Season of Dead Water, ed. Helen Frost; Portland: Breitenbush Books, Inc., 1990
Poesie Amerindienne: Les Cahiers de Poesie Recontres, ed. & French translation Manuel Van Thienen, 1989
Harper's Anthology of 20th Century Native American Poetry, ed. Duane Niatum; San Francisco: Harper & Row, 1988
In the Dreamlight, Port Townsend, WA: Copper Canyon Press, 1984.

---
Bruce Taylor
Bruce Taylor, aka "Mr. Magic Realism," is best known for his writing of Magic Realism, surrealism and in the anthology, The Bizarro Starter Kit.
His publications include:
Stormworld (co-authored with Brian Herbert), Dreamstar, 2010
The Final Trick of Funnyman and Other Stories, FairwoodPress, introduction by John Dalmas
Kafka's Uncle and Other Strange Tales, Afterbirthbooks, introduction by Brian Herbert
Anthology Alembical, Paper Golem, LLC, 2008
Edward: Dancing on the Edge of Infinity, RedJack books, 2007, introduction by Jay Lake
Mountains of the Night, The Tails of Alleymanderous and Other Odd Tales, introduction by Mary Choo
Kafka's Uncle: the Unfortunate Sequel and Other Insults to the Morally Perfect
Kafka's Uncle: the Ghastly Prequel and Other Stories of Love and Pathos from the World's Most Powerful, Third-World Banana Republic
The Magic of Wild Places, forward by Brian Herbert
Metamorphosis Blues
Like Water for Quarks
Mr. Magic Realism
In l986, Bruce was Writer in Residence at Shakespeare & Company, Paris, and he has taught short story and novel writing at North Seattle Community College, and currently teaches fiction writing at Edmonds Community College. He is past president of the Seattle Free Lances, oldest professional writing organization in the Pacific Northwest. He has taught fiction writing at Edmonds Community College. He is founder and director of an artists' support group FOKUS (Friends of Kafka's Uncle Society) meeting monthly since l992. He is also founder and director of the Magic Realist Writers International Network www.pantarbe.com/fokus/mrmagicrealism. He is former co-director of The Wellness Program at Harborview Medical Center, University of Washington in Seattle. Website BruceBTaylor.com.

---
Jim Teeters
Retired social worker, writer, and seminar leader. He holds a Master's Degree in Social Work from the University of Hawaii and a Writer's Certificate from the University of Washington Extension. Jim is the author of two how to teach books: Teach with Style (Redleaf Press, 2001 – soon to be republished by ASTD Press) and Going Intergenerational (Barclay Press 2010). His poetry collections include: Being, Doing, Loving (2002), If I Should Wake before I Die (2006), Morning Wings (2008), Don't Turn Away (CreateSpace 2011), and Reservations (2012 Finishing Line Press). His poems have also appeared in Beginnings, Arnazella, and Poets at the Kent Canterbury Faire and two anthologies on parenting and motherhood. He taught English through poetry in China and has published articles in the China Daily News. Jim lives in Kent with his wife, Rebecca.

---
Molly Tenenbaum
Molly is the author of three full-length poetry collections: The Cupboard Artist (Floating Bridge Press, 2012) Now (Bear Star Press 2007), and By a Thread (Van West & Company, 2000). Her chapbooks are Blue Willow (Floating Bridge Press, 1998), Old Voile (New Michigan Press, 2004), and Story (Cash Machine, 2005). Her collaborative book with Ellen Ziegler, featuring photographs and poems about ventriloquism, is Exercises to Free the Tongue. She lives in Seattle, teaching banjo in the living room and English at North Seattle Community College.
---
Ann Teplick
Is a Seattle poet, playwright, prose writer, and teaching artist, who received her MFA in creative writing from Vermont College of Fine Arts. She works with youth at Seattle Children's Hospital, through Writers in the Schools; Child Study Treatment Center (the Washington state psychiatric hospital) through Pongo Teen Writing; and Coyote Central, an arts program for middle-school students. She's received funding from Seattle Office of Arts and Cultural Affairs, 4Culture, Artist Trust, and the Society of Children's Book Writers and Illustrators. She is currently working on a collection of poems, titled just about to lose my mind, about how Motown music pulled her through the slog of teenage chaos, while growing up in Philadelphia.
---
Leonard L. Tews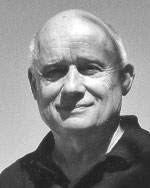 Was born on a dairy farm in central Wisconsin and went to a one-room schoolhouse through his first eight grades. Currently he is divorced with four children and seven grandchildren. After he retired as a professor of biology, he began writing poetry as a legacy to his descendants. This interest culminated in a chapbook called Family Poems.
The pursuit of poetry has become something more serious and he has been published in Fox Cry, PoetsWest, Point Counter Point, Seattle Art Museum's Program Guide and Member News, Bellowing Ark, Poets Table Anthology, Verse Wisconsin, and the Wisconsin Academy. In 2000 he won third prize in a contest sponsored by the Seattle Chapter of The Association of American Pen Women. His second collection of poems Dance Steps is about personalities in the Capitol Hill neighborhood of Seattle where he lived for some years. His third chapbook, The Moon Is Not Yet, reflects his deep connection to nature. Buddhism, nature and genealogy are important influences in his writing. Len Tews has a feel for language that is precise and economic. There are no extra or unneeded words. His poems show intelligence and a keen sense of observation. The clarity of his thought fuses with precision of language so that the emotional power of the poem is indistinguishable from its structure. He served on the Advisory Board of PoetsWest until moving back to Wisconsin.

---
Sharon Thesen (1946- )

---
Stephen Thomas

---
Earle Thompson (1950-2006)
Yakima Indian who lived in Seattle. His poems have been published in his 2003 chapbook, Coyote Laughing, and anthologized in Songs from This Earth on Turtle's Back published in 1986.

---
Gary Thompson
His latest book of poems, One Thing After Another, published by Turning Point, is a collection of six widely different lyrical sequences. It joins four previous collections: To the Archaeologist Who Finds Us, On John Muir's Trail, As for Living, and Hold Fast. He studied with Dick Hugo, Madeline DeFrees, and Bill Kittredge at the University of Montana and was a founding editor of CutBank, which just celebrated its 40th anniversary. For more than twenty-five years, he taught in the Creative Writing Program at CSU, Chico, all the while playing second base for The Pests, Chico's storied softball team. He and his wife, Linda, have lived in the Northwest for fifteen years; six years ago they moved to San Juan Island, bringing their old trawler, Keats, home to the waters they love.

---
David Thornbrugh
David writes, "I'm a West Coast person, born in Japan in 1950. My father was there occupying the country, and my mother was seeing the world beyond Missouri for the first time. Since then, I've been a poet then not a poet, then a poet again, and I think it'll stick this time. I've lived in San Francisco, Portland, Vancouver B.C., Tokyo, and now Seattle. May die here but who knows? I have a fondness for Godzilla movies, women with red hair (my wife has been dying hers black recently, go figure), and pad thai. I write to understand the world, to capture the visions I perceive flickering on the periphery of my sight, and to touch other people as I have been touched. Now, more than ever, I think it is important for people to come together and speak words of desire and dreaming, and emphasize the possibilities of being human." As a resident of Seattle, David continues to write, shout, and submit poems, with varying degrees of success. He has also worked as a technical writer in the software industry. He is a West Coast person with whole world interests. His poems have been widely published in PoetsWest, Real Change, Roar Shock, Rhino 2004.
---
Julia Clare Tillinghast
Is from Michigan. Studied poetry at Sarah Lawrence College and Virginia Tech, where she received her MFA. She has spent a number of years, on and off, living in Istanbul, Turkey, and is co-translator, along with Richard Tillinghast, of Dirty August, selected poems of the experimental 20th-century Turkish poet Edip Cansever. In addition to translations in Agni, Guernica, The Boston Review, Crazy Horse, Arts & Letters, Poetry Daily, Verse Daily & others, she has had poems in 3:AM Magazine, Passages North, Sou'Wester, Pank, The Bakery, Tin House, and Rattle, who nominated her for a 2013 Pushcart prize. She was a featured poet in Poetry Press Week's 2014 Spring/Summer Season. Her first chapbook, Basic Instructions Before Leaving Earth, is out from Snoot Books. She lives in Portland with her son, Hamza.
---
Richard Tillinghast (1940 -)
Native of Memphis, Tennessee, graduate of Sewanee (BA, 1962) and Harvard (MA, 1963; PhD, 1970). He has taught at Harvard, the University of California at Berkeley, in the college program at San Quentin Prison, at Sewanee, The Poets' House in Ireland, The University of Michigan, and the low-residency MFA program at Converse College.
Tillinghast is the recipient of grants from the Creative Arts Institute, the National Endowment for the Humanities, the Mary Roberts Rinehart Foundation, and the Michigan Council for the Arts, as well as fellowships from the American Research Institute in Turkey, the British Council, and the Irish Arts Council. He was a Woodrow Wilson Fellow at Harvard, and was also awarded a Sinclair-Kennedy Travel Grant as a graduate student. He has received the Amy Lowell Traveling Poetry Fellowship, Guggenheim Fellowship. The winner of the Ann Stanford Prize for Poetry, the Cleanth Brooks Award for creative non-fiction, and the James Dickey Poetry Prize, Tillinghast was nominated for the National Book Critics Circle's Nona Balakian Award for Excellence in Book Reviewing.
He and his daughter Julia ClareTillinghast collaborated on a book of translations from the poetry of Edip Cansever, Dirty August, published in 2009 by Talisman House. He is currently engaged in writing a non-fiction travel book tentatively called Breakfast at the Airport.
In 2000 Tillinghast founded the Bear River Writers Conference, which he directed until 2005. He has taught at Harvard University, the University of California at Berkeley, and the University of Michigan. After living for five years in Ireland, he returned to the U.S. and now divides his time between Tennessee and Hawaii.
Tillinghast has published eleven books of poetry and a book of translations from Turkish, as well as four non-fiction books:
An Armchair Traveller's History of Istanbul (2012)
Finding Ireland: a Poet's Explorations of Irish Literature and Culture (2008
Poetry and What Is Real (2004)
Damaged Grandeur, memoir of Robert Lowell
His poetry collections include:
Wayfaring Stranger (2012), Selected Poems (2009), Sewanee Poems (2009), The New Life (2008), Six Mile Mountain (2000), The Stonecutter's Hand (1995), Today in the Cafe Trieste (Salmon Publishing in Ireland 1997). He also edited A Visit to the Gallery, poems based on paintings at the Museum of Art at the University of Michigan. He also reviewed poetry for the New York Times and has written for The Irish Times, The Wall Street Journal, The Washington Post, and The New Criterion.
---
Anastacia Tolbert
Is a Cave Canem Fellow, EDGE Professional Writers Graduate (Artist Trust), journalist, 8th grade teacher and Resident Writer at Seattle Girls School, workshop facilitator at Richard Hugo House and playwright living in Seattle. She is author of the poetry book, Baring My Soul, and the recipient of the 2004 San Diego Journalism Press Club Award for the article "War Torn." She is writer, co-director, and co-producer of GOTBREAST? (2007): a documentary about the views of women regarding breast and body image. Her poetry, fiction and nonfiction have been published in, Alehouse Journal, Women.Period, The Drunken Boat, Torch, Clamor Magazine, Cave Canem XI, Check the Rhyme, An Anthology of Female Poets & Emcees (Nominated for the 2007 NAACP Award), I Woke Up and Put My Crown On: 76 Voices of African American Women, Essence Magazine, Number One Magazine, TImbooktu, Chicken Bones Journal, The Nubian Chronicles, Hair Piecez, San Diego City Beat, The Pitch Weekly, and The Source Magazine. See http://www.anastaciatolbert.com/.

---
Naomi Tomlinson
Has both bachelor's and master's degrees from East Central University in Ada, Oklahoma and has done course work at Oklahoma University in Norman. A retired teacher, she taught English and Spanish for 24 years then returned to teach Spanish for another eight years. Active in local organizations and her church, she is an ardent traveler and avid reader. A widow, she lives in Holdenville near her daughter and son-in-law. Many of her poems appear in her book, The Rhymes and Rhythms of My Life, published in 2013. Many of her poems, articles and interviews have also been published in local newspapers.
"I decided when I was four years old that I wanted to be a teacher. When I was in the seventh grade, my idol was Mrs. Jennie Ellis, an elderly English teacher. I wrote my first poem, a limerick, when I was eleven years old. Through the years I continued to read and to write poetry. My favorite [poets] are Emily Dickinson, Robert Frost, Carl Sandburg, and John Keats.
"After the death of my first husband, I began to attend writing workshops. Some were at St. Simonds, Georgia; Abilene, Texas; Lawton, Oklahoma; and at East Central University at Ada, Oklahoma."

---
Eve Triem (1902-1992 )
Born in New York City, but raised in California, Eve Triem had a long and distinguished career as a poet. She married the writer, Paul Ellsworth Triem, while studying at the University of California, Berkeley. In the 1950s she took up the study of classic Greek at the University of Dubuque, Iowa. By 1960 she and Paul Triem had settled in Seattle, and she continued her Greek studies at the University of Washington. Widely published in periodicals and anthologies, she conducted workshops and readings across the country and was the recipient of several awards from foundations, including the Charlotte Arthur Foundation, National Institute of Arts and Letters, National Endowment for the Arts, Hart Crane Memorial Fund, and the Western States Arts Federation.
Eve Triem's publications include:
Nobody Dies in the Summer: Selected Poems, Broken Moon Press, Seattle, 1993
New as a Wave: A Retrospective, 1937-1983 (edited by Ethel Fortner), Dragon Gate, Inc., Seattle, 1984
Midsummer Rites (with preface by Denise Levertov), Seal Press, 1982
Dark to Glow (written as a tribute to her husband, Paul Triem, after his death in 1976 at the age of 94; includes a brief preface by Denise Levertov), Querencia Books, Seattle, 1979
The Process: Poems, 1960-1975 (with an introduction by Stanley Kunitz), Querencia Books, Seattle, 1976
E.E. Cummings, University of Minnesota pamphlets on American Writers, no. 87 (no. 86-90), 1969
Heliodora: Translations from the Greek Anthology, Olivant Press, 1967
Poems, Alan Swallow Press, Denver, 1965
Parade of Doves, E.P. Dutton & Co., 1946.
---
Ann Tweedy
Her first full-length book, The Body's Alphabet, will be published by Headmistress Press this August (2016). She also has published two chapbooks: Beleaguered Oases (tcCreativePress 2010) and White Out (Green Fuse Press 2013). Her poetry has appeared in Clackamas Literary Review, Rattle, damselfly press, Lavender Review, literary mama, Harrington Lesbian Literary Quarterly, and elsewhere. Ann is currently a student in Hamline University's Master of Fine Arts Program. Originally from Southeastern Massachusetts, she has lived in many places on the West Coast and in the Midwest and now makes her home in Washington State. In addition to writing poetry and essays, she is also a law professor and a practicing attorney who represents Indian Tribes.

---
Julene Tripp Weaver
Native New Yorker who relocated to Seattle in 1989, uses writing in work with her clients. She has a private counseling practice called Keep The Change. Trip-Weaver earned a BA in Creative Writing from the CUNY and an MA in Seattle. Her book of poetry, No Father Can Save Her, was published in 2011 and her chapbook, Case Walking: An AIDS Case Manager Wails her Blues, in 2007. Her work has been included in two recent anthologies and in several journals including: Gemini Magazine, Nerve Cowboy, Main Street Rag, Pilgrimage, Outward Link, The Healing Muse, and others. She also writes fiction and creative nonfiction.
---
Lena Khalaf Tuffaha
Lena has lived the experiences of first-generation American, immigrant, and expatriate. Her heritage is Palestinian, Jordanian, and Syrian and she is fluent in Arabic. She has lived in and travelled across the Arab world, and many of her poems are inspired by the experience of crossing borders: cultural, geographic, political, borders between the present and the living past.
She translated the screenplay for the award-winning film "When I Saw You", written and directed by Annemarie Jacir in 2011. She has poems in Floating Bridge Review, Taos International Journal of Poetry and Art, and in the print anthology, Being Palestinian, to be published by Oxford Press in 2015. In the summer of 2014, her poem "Running Orders"—written from the voice of a Palestinian evacuee in Gaza—went viral online.
---
Arthur Tulee
Born and raised on the Yakama Indian Reservation and graduated from Washington State University in 1990, receiving a B.A. in English. Lives and works in Seattle. Arthur is working on his first manuscript of poetry. He has been published in Zyzzyva, The Raven Chronicles, Ergo! The Bumbershoot Literary Anthology, Upstream, The Salmon Bay Review, and the Seattle Arts Commission newsletter.

---
Brian Turner
Earned an MFA in Creative Writing (poetry) from the University of Oregon, and then joined the US Army for seven years. He was an infantry team leader in Iraq for a year beginning November 2003, and served with the Stryker Brigade Combat Team, 2nd Infantry Division. Prior to that, he was deployed to Bosnia-Herzegovina in 1999-2000 with the 10th Mountain Division. He has published poetry in several literary reviews, and his book Here, Bullet was the winner of the 2005 Beatrice Hawley Award from Alice James Books, the New York Times "Editor's Choice" selection, the 2006 Pen Center USA "Best in the West" award, and the 2007 Poets Prize, among others. Brian Turner has also been awarded one of the five 2006 Writing Fellowships from the Lannan Foundation for his poetry collection Here, Bullet, and an NEA Creative Writing Fellowship. Turner's work has been published in National Geographic, The New York Times, Poetry Daily, Harper's Magazine, and other fine journals. Turner has been awarded a United States Artists Fellowship. His much-praised second collection, Phantom Noise, is a window into dealing with the traumatic after-effects of war. His memoir, My Life As a Foreign Country, was released in March 2015. See his website www.brianturner.org.
---
Josie Emmons Turner
Josie Emmons Turner is a native Californian who now calls the Northwest home. She is a graduate of Seattle University and received her MFA in Creative Writing from the Rainier Writer's Workshop at Pacific Lutheran University. After a long, lucrative career in arts administration, (Broadway Center for the Performing Arts in Tacoma, the Pantages, Rialto, Theatre on the Square and the Jones Building), Turner left the field to become a writing educator. She has been an artist in resident at Centrum and teaches writing and literature at Clover Park High School. Her most recent project, funded by the Tacoma Arts Commission, was editing the chapbook Sarasvati Takes Pegasus as Her Mount - a collection of regional women poets in response to the Tacoma Community College's Greek and Roman Mythology Exhibit, Spring 2013.
Her poetry has been published in 20/20 Tacoma in Images and Verse, 2010 Floating Bridge Review Number 3, In Tahoma's Shadow, California Quarterly, and Backstreet Review. Her broadside Pagoda was recently published by Springtide Press. Was the Tacoma Poet Laureate for 2011-2013.

---
George Venn
Raised in western Washington and Spirit Lake, Idaho. Earned his B.A. in English Literature from the College of Idaho, spent academic years in Ecuador, Spain, and England, and completed his M.F.A. in 1970 at the University of Montana. Poet, writer, literary historian, editor, linguist, and educator, Venn is an eclectic, complex and distinguished figure in Northwest American literature. As one university press editor described him, "Venn's blend of creativity and scholarship is unique...."
He has received a Pushcart Prize (1980), the Andres Berger Award in Poetry (1995), the Stewart Holbrook Award (1995), and a Multi-cultural Publishing Award (1995) from the National Council of Teachers of English. The last two awards recognized his designing and serving as General Editor of the Oregon Literature Series (OSU Press), a six-volume, 2,000-page historical anthology of Oregon writing from pre-settlement to post-modern. His 1999 poetry collection West Of Paradise: New Poems (wordcraftoforegon.com) has received rave reviews and was a finalist for an Oregon Book Award. Except for teaching at Changsha Railway University in 1981-1982, he served for thirty-two years as Professor of English and Writer-in-Residence at Eastern Oregon University. Taught all levels of creative writing, English-as-a-Second-Language, American Literature, Literature of the West and Northwest, and Native American Literature.
His distinguished and eclectic literary practice may be best affirmed by his 1987 book Marking the Magic Circle (OSU Press), a collection of fiction, poetry, essays, Chinese translations, and Jan Boles photographs. In 1988, this 200-page volume won a Special Oregon Book Award and a silver medal from Literary Arts; in 2005, the same book was selected by the Oregon Cultural Heritage Commission as one of the 100 best Oregon books in the two centuries. His poems and stories have been widely published in regional periodicals and anthologized in seventeen different state, regional, and national collections such as Teaching with Fire: Poetry that Sustains the Courage to Teach (2003) and Deer Drink the Moon: Poems of Oregon (2007). His work has been included in the national Poetry in Motion program, carved in stone at the New Oregon Zoo, and featured in the Ron Finne film Tamanawis Illahee. His lyrics have been set to music by three different composers and performed in concerts across the Pacific Northwest. Over sixty articles, essays, and reviews have appeared in over thirty-two different periodicals, most recently in Northwest Review 50th Anniversary Issue (2008) and Idaho Yesterdays (Spring 2008). His prose has been anthologized in nine different collections including World Views and the American West (2000). He has edited seventeen books and has authored five, most recently the literary monograph Soldier To Advocate: C.E.S. Wood's 1877 Legacy (wordcraftoforegon.com). His other poetry collections include Off the Main Road (1978) and Sunday Afternoon: Grande Ronde (1975)-both still available. Keeping the Swarm is his new collection of personal essays and is available for review. For further information, please see www.georgevenn.com and Contemporary Authors 231(2005).
---
Ann Tweedy
Her first full-length book, The Body's Alphabet, will be published by Headmistress Press August 2016. She also has published two chapbooks: Beleaguered Oases (tcCreativePress 2010) and White Out (Green Fuse Press 2013). Her poetry has appeared in Clackamas Literary Review, Rattle, damselfly press, Lavender Review, literary mama, Harrington Lesbian Literary Quarterly, and elsewhere. Ann is currently a student in Hamline University's Master of Fine Arts Program. Originally from Southeastern Massachusetts, she has lived in many places on the West Coast and in the Midwest and now makes her home in Washington State. In addition to writing poetry and essays, she is also a law professor and a practicing attorney who represents Indian Tribes.
---
Arthur Vogelsang
Arthur Vogelsang has an MA from the Writing Seminars at Johns Hopkins University and an MFA from the Writers Workshops at the University of Iowa. He has taught graduate and undergraduate poetry workshops and literary seminars for the University of Iowa, the Kansas Arts Commission, the University of Nevada, the University of Redlands, and the University of Southern California. Author of six books of poetry, including Twentieth Century Women and Cities and Towns, which received the Juniper Prize. His work has been included in numerous anthologies such as The Best American Poetry, The Pushcart Prize, The New Breadloaf Anthology of Contemporary Poetry, and American Hybrid. Vogelsang was coeditor of the Norton anthology The Body Electric: America's Best Poetry from The American Poetry Review. He is the recipient of a California Arts Council fellowship and three National Endowment for the Arts fellowships in poetry.
---
Peter Victor
A writer, photographer and poet living in Ellsworth, Maine. He traveled abroad with the United States Merchant Marine from 1979 to 1994. Upon retiring from the Merchant Marine he entered the University of Maine in Orono, Maine where he completed a B.S. in Aquaculture and a B.A. in English. His passions are fly-fishing and wilderness canoe trips. Several times a year he can be found on one of Maine's remote white water rivers with his camera, fly rod and two sons.
His poetry has been published in the Unites States, Canada and South Africa. He is author of Words & Images in Flight: Poetry and the Visual Arts, a hardcover poetry/photography coffee table book currently offered for sale through Amazon. Pvictor@roadrunner.com
---
Jeremy Voigt
Has a MFA from Bennington College. His work has appeared in Beloit Poetry Journal, Willow Springs, Washington Square, REED Magazine,Talking River Review, Pontoon 10, Poet Lore, and RHINO. His chapbook Neither Rising nor Falling was published by Finishing Line Press fall 2009. He has been featured on Garrison Keillor's Writer's Almanac. His reviews and essays have appeared online in Arbutus, where he is a contributing editor, Litlist, and Rattle. He teaches English and creative writing regularly at the Port Townsend Writer's Conference, Whatcom Community College, and Burlington-Edison High School.

---
David Wagoner (1926- )
A widely-respected and influential poet and novelist, David Wagoner was born in Massillon, Ohio and educated at U of Pennsylvania (B.A.) and Indiana University (M.A. in 1949). Moving to Seattle in the midfifties, he began his long teaching career in the English Department at the University of Washington. He retired in June 2000. A long-time editor of Poetry Northwest (ceased publication with Spring 2002 issue) and winner of numerous prestigious awards, including the Ruth Lilly Prize, two Pushcarts, and the Academy of Arts and Letters Award, as well as two nominations for a National Book Award and one for a Pulitzer. He has produced an impressive amount of writing in both fiction and poetry. David Wagoner has been published more often in the prestigious journal Poetry than anyone else.

Selected poetry publications include:
After the Point of No Return, Copper Canyon Press, 2012
A Map of the Night, Univ. of Illinois, 2008
Good Morning and Good Night, Univ. of Illinois Press, 2005
The House of Song, Univ. of Illinois Press, 2002
Traveling Light, Univ. of Illinois Press, 1999
Walt Whitman, Bathing, Univ. of Illinois Press, 1996
Through the Forest: New and Selected Poems, Atlantic Monthly Press, 1987
First Light, Atlantic Monthly Press, 1983
Landfall, Atlantic Monthly Press, 1981
In Broken Country, Atlantic Monthly Press, 1979
Who Shall Be the Sun?, Indiana Univ. Press, 1978
Collected Poems: 1956-1976, Indiana Univ. Press, 1976
Sleeping in the Woods, Indiana Univ. Press, 1974
Riverbed, Indiana Univ. Press, 1972
Working Against Time: Poems, Rapp & Whiting (London), 1970
New and Selected Poems, Indiana Univ. Press, 1969
Staying Alive, Indiana Univ. Press, 1966
The Nesting Ground, Indiana University Press, 1963
A Place to Stand, Indiana University Press, 1958
Dry Sun, Dry Wind, Indiana University Press, 1953
---
Buddy Wakefield
Three-time world champion spoken word artist featured on NPR, the BBC, HBO's Def Poetry Jam, and signed to Ani DiFranco's Righteous Babe Records. In 2004 he won the Individual World Poetry Slam Finals then defended that title at the International Poetry Festival in Rotterdam, Netherlands against the national champions of seven European countries with works translated into Dutch. In 2005 he won the Individual World Poetry Slam Championship again and has gone on to share the stage with nearly every notable performance poet in the world in hundreds of venues internationally from Central Park and Scotland's Oran Mor to San Quentin State Penitentiary, House of Blues New Orleans and First Avenue. In 2001 Buddy left his position as executive assistant at a biomedical firm in Gig Harbor, WA, sold or gave away everything he owned, and set out to live for a living, touring North American poetry venues through 2003. He still tours full time.
Born in Shreveport, LA, mostly raised in Baytown, TX, now claiming Seattle as home, Buddy has been a busker in Amsterdam, a lumberjack in Norway, a street vendor in Spain, a team leader in Singapore, a candy maker, a street sweeper, a bartender, a maid, a construction worker, a bull rider, a triathlete and a sucker for anything unfolding. A Board of Directors member with Youth Speaks Seattle, he is published internationally. An author of Write Bloody Publishing, Wakefield, who is not concerned with what poetry is or is not, delivers performances of humor and heart.
---
Richard Wakefield
Has a Ph.D. in American Literature from the University of Washington 1983. Since 1985 he's been a book critic for the Seattle Times, reviewing poetry, fiction, and biography. He has taught writing and American literature at the University of Washington, Central Washington University, The Evergreen State College, and as tenured faculty at Tacoma Community College. His poems, reviews, short stories, and articles have appeared in American Literature, The Midwest Quarterly, The Sewanee Review, The Seattle Review, The Atlanta Review, Light, Able Muse, The Robert Frost Review, The Journal of the William James Society, and others. His poem "Petrarch" won the 2010 Howard Nemerov Sonnet Award. His readings include the Robert Frost Farm in Derry, New Hampshire and in the spring of 2013, the national conference of the American Literature Association in Boston.
His other publications include:
A Vertical Mile, Able Muse Press, 2012
East of Early Winters (poetry) Richard Wilbur Award in 2006
Robert Frost and the Opposing Lights of the Hour (1984).

---
Connie Walle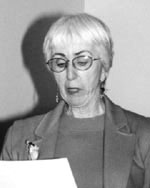 Connie is president of the Puget Sound Poetry Connection and coordinates the Distinguished Writer Series www.pugetsoundpoetryconnection.org in Tacoma. She began writing about 1970 when she created special greeting cards with special poems. She was first published in a Tacoma literary quarterly named Aristos, and since then her poems have been published in numerous local, national and international publications, including Womankind, Raven Chronicles, PoetsWest, Talus and Scree, A Small Garlic Press, Dark Orchid, Writing for Our Lives, Tahoma West, The Reporter, Green Tricycle, Apricorn, the American Journal of Pain (under the Journal of the American Medical Association), and The Raven Chronicles. She has also been published in the following anthologies and books: Ars Veritatis (anthology from The Philosophy Club of the U of Maine), Through the Year with Feelings, Heart Rise (Windstar Foundation). She is also published in two books of hers, Not For Children, and Checking My Pockets for Mustard. She has been president and the driving force behind Puget Sound Poetry Connection. She also runs the teen contest, "In Our Own Words" with the Pierce County Library, and Pierce Transit. She is the 2003 winner of the Faith Beamer Cooke Award from the Washington Poets Association for service to the poetry community. Contact pspc@pugetsoundpoetryconnection.org.

---
Francine E. Walls
Holds a B.A. from Seattle Pacific University, M.A. and M.Libr. from the University of Washington, and Ed.D. from Seattle University. A member of the Redwing Poetry Group, her poems have appeared in Pontoon, Arnazella, Dragonfly Review (online), and in the book Writing Across Cultures: A Handbook on Writing Poetry and Lyrical Prose. Works as a freelance photographer and librarian. Francine is from the Pacific Northwest. She has also lived in Botswana and Wales and has travelled widely. Her poems appear in the book, Writing Across Cultures: A Handbook on Writing Poetry and Lyrical Prose, and magazines such as Pontoon, Arnazella, PoetsWest Literary Journal and the RedWing Anthology. The poets who inspire her include Emily Dickinson, Tomas Transtromer, William Stafford and Mary Oliver. Her poem, "Kalahari," was selected for the book, Writing Across Cultures.
---
Jacqueline Ware (aka Jaye)
Spoken word artist who defines and describes her method of presentation as "micro-performance poetry." Each piece is waiting to be born and represent broken details of personal experiences, daily observations, and the experiences of living in this world. Most require two people; sometimes a vocalist. She started performing at the urging of a dear friend, Linda Tennell who passed away February 2014 from cancer. Jaye wants to continue Linda's legacy of bringing laughter, remembrances, and thought-provoking work in the form of the spoken word. She performed at the Gulla Festival in Columbia City, and various locations in Seattle and in Portland, Oregon. Her work is in tribute to Linda Tennell-Daramy.
---
Emily Warn
Was born in San Francisco and moved at the age of seven from the then Bohemian neighborhood in Marin, California to the Orthodox Jewish community in Detroit. For Warn, poetry links music and meaning every bit as powerfully and oddly as religious traditions do, inventing complicated, invisible relations. She moved to the Pacific Northwest in 1978 to work for North Cascades National Park, and a year later moved to Seattle where she has lived, more or less ever since. She most recently served as the Webby Award–winning founding editor of poetryfoundation.org, and now divides her time between Seattle and Twisp, Washington.
Warn has published five collections of poetry, including three books: The Leaf Path (1982), The Novice Insomniac (1996) and Shadow Architect (2008), , which explores the twenty-two letters of the Hebrew Alphabet (alef-beit). all from Copper Canyon Press, and two chapbooks: The Book of Esther (1986) and Highway Suite (1987). Her essays and poems appear widely, including in Poetry, BookForum, Blackbird, Parabola, The Seattle Times, The Writers' Almanac, The Bloomsbury Review, The Stranger, and Critical Mass–the National Book Critics Circle blog.
She has taught creative writing or served as writer-in-residence at many schools and arts centers, including Lynchburg College in Virginia, The Bush School in Seattle, Sun Valley Center for the Arts, Centrum Foundation in Port Townsend, and Wurlitzer Foundation in Taos, New Mexico. She was educated at Kalamazoo College and the University of Washington, and was a Stegner Fellow at Stanford University. She is currently taking a year off from teaching and working to write.
Emily has also worked in the high-technology field, first at Microsoft where she was a Group Programming Manager for Microsoft.com, and later as web consultant for amazon.com, The Methow Conservancy, and Farming and the Environment. Check out her web site htpp://emilywarn.com.
---
Margareta Waterman
Originally from New York, the author of several books of poetry and fiction, she has published and produced the work of more than fifty of her colleagues. Since 1987 she has been involved with poetry, music, dance and visual work, in live theatrical events, video and audio recordings, and as an actor for experimental film work. She founded the poet's collective Nine Muses Books, a poetry small press.
Her published books include: The Seed of Osiris, 1987; Eleusinian Theatre, 1988; Red Sky Sketches, 1988; Moon Riding Backwards, 1989; Lady Orpheus (chapbook), 1990; Cracked Crystal, 1991; Egyptian Night, 1991; Walkin' Occam's Razor, 1991; Lady Orpheus, 1993; Astarte Calling Clytemnestra, 1994; Some South American Colors, 1995; Five Songs From The Primordial Alphabet, 1996; Cloud Coop Songs, 1997; Tara's Consort (fiction), 1997; The Mother of the World, 1999; Hohokam (fiction) And Loose Ends, 2000; Dolores, 2001 (fiction); The Lion Throne: An Oratorio for Voices, Sounds, Light,2002; Pending Visions, 2003; Now and Other Times, 2003.
Now retired in Douglas County, Oregon, she still performs her innovative work and to produce books for herself and many colleagues.

---
Ellen Waterston
Ellen Waterston's writing reflects her experience as a New Englander who moved to the ranching west. In addition to poetry, she also writes fiction and non-fiction. Her individual essays have appeared in Best Essays Northwest, Connotations, High Desert Journal, I'm Going To College, Not You!, and the Oregon Quarterly. Her poems have appeared in New Poets of the American West, Naugatuck Review, Cadence of Hooves, Deer Drink the Moon, High Desert Journal, and Ronde Dance, among other reviews and anthologies. She lives in Bend, OR where she is the former director of The Nature of Words (NOW), the Bend-based literary organization and president of the Writing Ranch. More info at www.writingranch.com. Waterston's most recent collection of poetry, Via Lactea, A Verse Novel, will be released Nov. 1, 2013 by Atelier 6000.
Her publications include:
Cold Snap (assorted writings) Fishtrap, Inc., 2011
Where the Crooked River Rises (essays), OSU Press, Corvallis, 2010
Between Desert Seasons (poetry), Wordcraft of Oregon, 2008. 2009 WILLA award winner
I Am Madagascar, 2005 WILLA Prize in Poetry
Then There Was No Mountain: The Parallel Odyssey of a Mother and Daughter through Addiction memoir, (Rowman and Littlefield, 2003), named by the Oregonian as one of the top ten books in 2003, national Foreword and WILLA finalist, and earned her an appearance on Good Morning America with Diane Sawyer.
Her many awards include an Individual Artist Fellowship by the Oregon Arts Commission in 2009 and the 2007 Obsidian Prize in Poetry. She has been awarded many writing residencies, including Playa, Fishtrap's Werner Fellowship, and Sitka Center for Art and Ecology in 2011, The Sitka Center for Art and Ecology writing residency in 2010 and 2011, and the Island Institute Writing Residency in 2009. She was one of two 2011 finalists for the Ellen Meloy Fund for Desert Writers. Waterston delivered the keynote address at the 2011 Women Writing the West Conference in Seattle. She was named Honorary Distinguished Professor of Humane Letters by Oregon State University-Cascades in 2007 for her accomplishments in the literary arts. Her poem Designed to Fly was read by Garrison Keillor on the Writer's Almanac in June 2010. She also is the 2008 winner of the Oregon Quarterly Essay Competition. Web site is www.ellenwaterston.com.

---
Klyd Watkins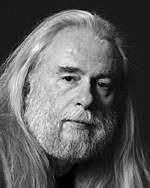 Born in Tennessee nine months to the day after the Pearl Harbor attack (i.e., September 7, 1942). He broke into poetry publishing in Red Clay Reader, Poem and other magazines of the sixties. In the late sixties Peter Harleman, a St. Louis poet, persuaded him that they should make poetry on tape rather than paper. Throughout the seventies they did just that, pretty strictly improvising onto tape, solo or in a group, bypassing text. (This phase of his work is covered at http://www.volcanictongue.com/ then search for poetry out loud.). By the eighties he was tired of the avant garde and began playing bass guitar in Nashville honky tonk bands, singing a few Outlaw Country songs when the real singer wanted a break. He broke from creative work altogether for a while in the late eighties. Then he went back to writing poetry on paper. This time around he published in (among others) Southern Poetry Review, Poem again, Cumberland Poetry Review, and especially in Charlie Potts' The Temple. He found that the crooked path he had taken had prepared him to work very well with music, guitar especially. This led to the CDs Listen the Night and Harp All Made of Gold. See his web site at The Time Garden.

---
Frank Watson (aka "Blue Flute")
Also writing as "Blue Flute," Watson was born in California and now lives in New York. He likes to search for the connections between different cultures through the ways their poets express universal human emotions and experiences. Fascinated by language, travel, art, and history, he enjoys translating foreign poetry, currently including Japanese, Chinese, Spanish, French, Italian, and Latin.
Watson's books include Fragments, an anthology of both classic and contemporary poems, and One Hundred Leaves, a new translation of the classic Japanese poetry anthology, Hyakunin Isshu. He is currently working on translations of the long-time popular Chinese poetry anthology, 300 Tang Dynasty Poems, and the Spanish poet Gustavo Adolfo Bécquer's culturally significant work, Rhymes.
Watson also writes original poetry, exploring both traditional forms and modern free verse, with a particular interest in micropoetry, haiku, and other visually-oriented forms. Visit his blog at www.followtheblueflute.com, which is usually updated with a new poem or translation every day.
---
Lillo Way
Her full-length manuscript, "Wingbone," was a finalist for the 2015 Barry Spacks Poetry Prize, and her chapbook manuscript, "The Life We've Slept Here," was a finalist in the 2015 Grayson Books Chapbook Competition. Her poems have appeared in Poet Lore, Tampa Review, New Orleans Review among many others. Five of her poems have been anthologized in the "Good Works" series of FutureCycle Press.
---
Storme Webber
Storme of Seattle is a Two Spirit, Alutiiq/Black/Choctaw, internationally-nurtured poet, playwright, educator, and interdisciplinary artist. Her forthcoming Noirish Lesbiana is an interdisciplinary installation that embraces noir aesthetics to tell hidden tales of Seattle's multicultural queer past. She is a recipient of 2015 James W. Ray Venture Project Award.
---
Andrea L. Weiser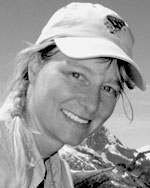 Has had several of her poems and stories published by presses such as American Whitewater, Images, Kinesis, Prism, Roofbeam, Surviving the Western State of Mind, and The Tracker. She has published a volume of poems and essays entitled, River Bed, and her latest collection is entitled, Thunder Blossom: Wilderness Can Heal. Andrea is author of one children's book (Capstone Press) and has other children's books and adult novels in progress. Andrea is co-founder and coordinator of a literary group called UpSkagit Poets, and is scheduled to launch a new radio program on KSVU called "Poet's Hour," in January 2014. Andrea's life work has led to over twenty years as an archeologist tromping through the wild places of our national forests and national parks and exploring a continued passion for writing. Her greatest teachers have been the mountains and the people she has loved. She holds a B.A. in writing and an M.A. in archeology. Her books can be found at http://www.lulu.com/spotlight/Andrea_spot. Her blog at earthmindpoet.wordpress.com.

---
Michael Dylan Welch
Cofounder of the American Haiku Archives and founding president of the Tanka Society of America. Contributing editor of Spring: The Journal of the E.E. Cummings Society. His poems have appeared in hundreds of journals in a dozen countries and in numerous anthologies from Norton, Tuttle, Kodansha, and others. In addition to editing for Microsoft, he edits and publishes Tundra: The Journal of the Short Poem and award-winning haiku and tanka books with his publishing company, Press Here. His poems have appeared in anthologies from W. W. Norton, Andrews McMeel, Kodansha, Tuttle, and other publishers, and more than 2,500 of his poems have appeared in hundreds of magazines in ten languages. Michael publishes essays, book reviews and academic articles (on E. E. Cummings, Lewis Carroll, and other topics), and has edited 200+ trade books as a senior editor for major publishers. Co-translated the waka poetry in the Ogura Hyakunin Isshu, or One Hundred Poems by One Hundred Poets, compiled 800 years ago by Fujiwara no Teika. The book, with photographs, was published in 2008 by PIE Books in Japan. In 2012 he co-translated a collection of haiku about the Fukushima tragedy by Nagase Togo, which won a 2011 major haiku book award in Japan, the Kadokawa Haiku Award, and available at http://www.graceguts.com/translations/fukushima. In November 2012 he was the keynote speaker at the annual Haiku International Association convention in Tokyo.

Curates the monthly SoulFood Poetry Night in Redmond, serves as coordinator of the Haiku Northwest group (celebrated its 20th anniversary in 2008), past board member of the Washington Poets Association, edits software documentation at Microsoft. In 1991 he co-founded the biennial Haiku North America conference. A selection of his haiku and photography, Open Window, was published online in 2000 by Brooks Books, and he has also published numerous chapbooks and edited several anthologies of haiku and tanka poetry. His latest book is True Colour, a collection of poems using the rengay form, each one focused on a different colour and paired with a colour photograph in an innovative design by Dan D Shafer. His personal website, focusing on poetry, is graceguts.com. Lives with his wife and two children in Sammamish, Washington.

---
Ellen Welcker
Has a chapbook forthcoming from Shotgun Wedding (alice blue books), and recent poems in H_NGM_N, Everyday Genius, JERRY, Phantom Limb, InDigest, and Leveler Poetry Journal. Her chapbook, The Urban Lightwing Professionals, is available online at www.h-ngm-n.com/chaps, and her first book, The Botanical Garden, was published by Astrophil Press in 2010. She works with writers in Spokane, WA.

---
Ingrid Wendt
Ingrid Wendt's books of poems include Surgeonfish (winner of the 2004 Editions Prize), The Angle of Sharpest Ascending (winner of the 2003 Yellowglen Award), Blow the Candle Out, Singing the Mozart Requiem (Oregon Book Award), and Moving the House. She co-edited the anthologies In Her Own Image: Women Working in the Arts and From Here We Speak: An Anthology of Oregon Poetry. Her book Starting With Little Things: A Guide to Teaching Poetry in the Classroom, is in its 6th printing. Selections from her second book of poems have been translated into Italian, and published under the title Cantando Il Requiem Di Mozart, Anna Riccardi, translator, Multimedia Edizioni, Salerno, Italy, 1995.

Ingrid Wendt has taught for over thirty years at all educational levels, including the MFA program of Antioch University Los Angeles, at teacher-training institutes throughout the United States and in Germany, and in hundreds of public school classrooms, grades K-12, in the States and abroad. Part of the consultant network of the National Council of Teachers of English, and a resident of Eugene, Oregon, she has been a three-time Fulbright professor in Germany, and guest lecturer at several international universities. She is an avid scuba diver, photographer, the wife of poet and writer Ralph Salisbury and grandmother of Gemma Mariuccia (born in June of 2003). Ingrid also sings second alto with The Motet Singers, a women's a cappella ensemble of 12. You may find her on the web at http://www.ingridwendt.com.

---
Beverley Lehman West
A native San Franciscan, Beverley lived in Paris, New York and Washington D.C. before moving to Bainbridge in 1977. Her poems have won awards from Washington Poets Assc. and Bumbershoot, and have been published in many regional journals. She has read several times at Shakespeare & Company Bookshop in Paris. A former newspaper writer, she also taught ESL at Seattle Central CC for many years. She has published a book of poetry and short stories called For All the Wrong Reasons, and is now completing a memoir tentatively titled I Know Where I'm Going: Paris in the 50s.
---
Emmett Wheatfall
Recorded his work, "When I Was Young" a music and poetry collaboration with producer Noah Peterson. Featured in Wine and Jazz Magazine. Gifted orator and has done voice-over work and is an annual presenter of Dr. Martin Luther King Jr.'s "I Have A Dream Speech" for various organizations during Black History Month. He has two published collections of poems, He Sees Things and We Think We Know and an audio CD of his poetry, I Speak. Emmett has several poems published online for organizations celebrating and promoting African-American Poetry. His latest CD is Them Poetry Blues available from CD Baby.
---
David K. Wheeler
Is the author of Contingency Plans: Poems, from TS Poetry Press, and the independently produced album There There. He also writes for two web magazines: The High Calling and Burnside Writers Collective. His work has been featured at The Morning News, as well as in The Pacific Northwest Reader, an essay collection from Harper/Delphinium. You can find him online at davewritesright.blogspot.com.

---
David Lloyd Whited (1/28/51-11/30/14)
David was born in Canyonville OR. He graduated Sutherlin High School and continued his education at Southern Oregon University earning his degree in English and Mathematics. He went on to obtain a Master's degree in fine arts from Bowling Green State University.
David has been a recognized author and poet for decades. He read his poetry frequently in the Seattle area and on occasion returned to his home town and read in Douglas county. Author of several poetry books including: Three in One (Red Sky Press), The Elevens (Black Heron Press), and Shadow Dance (nine muses books). His most recent publication is Olde Man Coyote Goes to Towne. His other works include: Poor Billy Bonney, Hollow Fox, Poemoptrics, and Wet Way Home. He was also regularly published in literary journals.
David's compassion for assisting fellow man lead him to pursue a career working with native American groups. Initially he worked with the Southwest Oregon Indian Project as a planner where his efforts resulted in official recognition of five tribes. In 1981, David began working with the Puyallup Tribe and contributed as a planner to advance the Puyallup Tribal Health Authority and Chief Leschi Schools. Recently he served as a planner and grant writer assisting the tribal administration. He lived on Vashon Island.
---
Michael Wiater (1944 - )
Lived in Richland, WA until he joined the English department at the University of Washington in 1962 as a student focused on poetry and poetics where he studied with John Logan among others. Michael taught poetry at the Free University in Seattle and during the first years of the Experimental College at the University of Washington. He began open poetry readings at The Last Exit on Brooklyn in Seattle, which he co‐founded.
He then founded Toothpick, Lisbon and the Orcas Islands* (Toothpick for short) first as a radio program devoted to poetry on KRAB‐FM when he was its Program Director. Then Toothpick became a language artist's magazine, a performance platform and a small press focused on free broadsides and chapbooks. Issues of Toothpick are held in more than 32 libraries worldwide including The New York Public Library's Berg Collection, Yale, the Getty Research Library (LA), the University College London (UK), Simon Fraser University (Canada), University of California San Diego, the Washington State Library and the Museum of Modern Art. Michael presented readings and collaborations at the University of Washington, and/or gallery and KRAB‐FM with language artists/poets including Keith Abbott, Edward Dorn, Paul Dorpat, Robert Duncan, Kenward Elmslie, Allen Ginsberg, John Giorno, Howard McCord, David Meltzer, Opal L. Nations, Don Scott and Anne Waldman. Michael's works have been widely published as well as anthologized in Language & Structure in North America curated by Richard Kostelanetz, the Yes! Press Anthology edited by Robert Durand and Yet Alone We're Incomplete edited by Vincent Vaccaro.
Michael curated and participated in "Artist's Books" (and/or gallery), "Premise Premises" (Bumbershoot), "Word Sounds" (AND/OR), "ART & LANGUAGE" (Cornish College of the Arts) and "Word Art" (Evergreen State College). He helped launch The Nova Project in Seattle where for two decades he facilitated interests in English and Biology. Fragments of his work have been collected in the Jean Brown Archive, Bodleian Library (Oxford, England), Lockwood Memorial Library (SUNY Buffalo) and numerous university libraries. Michael is currently a Research Professor in Neuroscience at Washington State University in Pullman, WA, where he maintains an interest in the poetic experience and its neural substrate(s) as well as the poetic interface between language and the visual arts (e.g., his poetic painting "Dancing Calf" online at the Seattle Art Museum. His visual work has been presented in Polly Friedlander gallery (Seattle), and/or gallery (Seattle), Kansas City Art Institute, Letterkundig Meseum (Holland; International Visuele Poëzie), Southern Alberta Art Gallery (Toronto: Language & Structure) and The Seattle Art Museum (Northwest Annual [purchase award] and Works on Paper group shows among others). He continues to express and explore his inner eye and voice.
His chapbooks, broadsides and performance ephemera include Alive & well; Assembly instructions; Cliches 1‐5; Declassified; The edge proceeds around the square; Fantasyland to dreamtime; Flotsum & jetsum in human guise; I'm just writing; Press stations all!, Scenes along the road; Some recent verbals & collaborations; Some things on my mind and That's why I don't talk about it. He can be reached at mfwiater@vetmed.wsu.edu.
References: *Steven Clay, Rodney Phillips. (1998). A secret location on the Lower East Side: adventures in writing, 1960‐1980: a sourcebook of information. New York Public Library and Granary Books.
Gwen Allen. (2011). Artists' Magazines: An Alternative Space for Art. MIT Press.

---
Richard Widerkehr
Born in New York City and received his B.A. from the University of Michigan, where he won two Hopwood Awards for Poetry. He received his M.A. from Columbia University. His poems and stories have appeared in numerous literary magazines, and have won prizes from the Pacific Northwest Writers Conference and the Leslie Hunt Award at Western Washington University. Richard has lived in Bellingham, WA since 1978, working as a counselor and case manager at mental health clinics.
His publications include:
Her Story of Fire, Egress Studio Press, 2012
The Way Home, Plain View Press, 2011
Sentimental Journey, Tarragon Books, 2004
Disappearances, Radiolarian press, 1996.

---
Finn Wilcox
For a number of years (1980 to 1998), Finn Wilcox was editor and publisher of Empty Bowl Press. He is co-producer of the collection of Northwest writing,Working the Woods Working the Sea. He is included in the anthology, The Clouds Should Know Me By Now, edited by Red Pine and Mike O'Connor.
His own writings include:
Here Among the Sacrificed (poems and prose) with photographs by Steve R. Johnson, Empty Bowl Press, 1984.
---
Cade Williams
Is a Baton Rouge resident and creative connoisseur. He's ran for Mayor, held lead roles in school plays, and sold ties door-to-door, among other acting endeavors. An anti-consumer, he prefers creation and expressing himself through various jaunts into the realms of art, music, poetry, fashion, and videography.
---
Griffith Williams
Inherited an old letterpress shop more that 20 years ago and used it to establish East Point West Press. His goal has been to publish poetry chapbooks as often as he can. He recently brought out his eighteenth original book. Four of those titles have been released in second editions. His collection Einstein Bound was published in 2005. His Relative Einstein, written as a modern mythology in iambic hexameter, is an original parody of Prometheus Bound by Aeschylus. His newest book, Madoc, tells of a Welsh prince who may have sailed to America before Columbus. He teaches at Northshore as well as writing poetry. Visit on line at www.eastpointwestpress.com

---
Cindy Williams-Gutiérrez
Poet-dramatist collaborates with artists in theatre, music, and visual art. Earned an MFA from the University of Southern Maine Stonecoast Program with concentrations in Mesoamerican poetics and artistic collaboration.
Her debut poetry collection, the small claim of bones, has been published by Arizona State University's Bilingual Press/Editorial Bilingüe. The cover is a painting called "Tonatiuh" by Seattle-based Mexican artist José Luis Rodríguez Guerra. The book can be ordered directly from Bilingual Press: http://bilingualpress.clas.asu.edu/ or from Amazon http://www.amazon.com/s/ref=nb_sb_noss?url=search-alias%3Dstripbooks&field-keywords=small+claim+of+bones.. Poems and reviews have appeared in Borderlands, Calyx, Harvard's Journal of Feminist Studies in Religion, Portland Review, Quiddity, Rain Taxi, Rattle, and UNAM's Periódico de poesía.
Her CD, Emerald Heart, features her Aztec-inspired poetry accompanied by pre-Hispanic music. Three of Cindy's plays have been produced by the Miracle Theatre Group and the Insight Out Theatre Collective in Portland, Oregon. Other recent collaborations include an exhibition of her work in People, Places and Perceptions: A Look at Contemporary Northwest Latino Art at the Maryhill Museum of Art in Goldendale, Washington. She has taught creative writing through the Attic, Annie Blooms Books, Oregon Poetry Association, Stonecoast MFA Program, VoiceCatcher, Wordstock, and Writers in the Schools.
---
Daniel Williams
Resides in the Yosemite region of the Sierras in Northern California. Has an M.A. in English Literature from San Jose State University and has taught at Foothill College, Columbia College and Metropolitan State in Denver. He has been a recent participant in an Art of the Wild conference, along with Robert Hass, Luci Tapahanso, Francisco Allarcon and Gary Snyder. Listed in Poets & Writers. Published in PoetsWest, The Midwest Quarterly, the Widener Review, Seattle Review, The XY Files (Sherman-Asher), Memorable Poems 1999 (Bristol Banner), Petroglyph, Kerf, Manzanita and GRRRRR: Poems About Bears; more recently in In the Teeth of the Wind, Tree Magic, Sierra Songs and Descants, A Fine Frenzy: Poets Respond to Shakespeare, Terminus, and The Pagan's Muse. His poems are generally of the Sierra Nevada, especially Yosemite, and attempt to re-connect the readers with the primal energy of a natural world.
Three poems: "Chukah Song", "Fire Hawk", "Basketweaver" inspired by the Southern Sierra Miwok people of Yosemite Valley, the Ahwahnichee, and have been translated into the Miwok language using Sylvia Boradbent's Southern Sierra Miwok Dictionary. Another three poems: "Squash Blossom," "Wild Lily" and "Cottonwoods", were inspired by the Anaszasi people, the cliff dwellers of New Mexico.
---
David G. Williams
Was born in Seattle and became interested in writing poetry at the age of ten as a student at The Intermediate School which would turn in to Billings Middle School. At the age of sixteen, as a student at Shorewood High School, he traveled to Japan for the first time which would turn out to be a life-altering experience. Not only did his time in Japan forever link his life and writing to Japan, but it also hooked him on travelling. Upon graduating from The Evergreen State College in 2001, David embarked on ten years of travel and study which took him to live and write in Madison, WI; Portland, ME; San Francisco, CA; and Ichinomiya, Japan; some of that time studying poetry in the MFA program at Goddard College. Upon dropping out of graduate school, David made the leap across the pond to Japan where he lived for four years, and wrote three poetic novels which are currently being edited. A few weeks after the great Tohoku earthquake in Japan, David was married, and moved back to Seattle where he started Outside of Seattle LLC., a publisher and art seller that specializes in underground and emerging artists.
His website: www.outsideofseattle.com
E-mail: outsideofseattle@gmail.com
Ffacebook: facebook.com/OutsideOfSeattle
Twitter: @outofseattle
Artistically, David G. Williams' poetry is experimental and rooted in personal experience with a heavy focus on form and word play. His themes vary from the physical, to the spiritual, to the every day experience of humans. At times serious, and at times funny, his poetry keeps the reader on their toes.
---
Dee Williams
Author/Business Owner/Teacher/Student. As a writer, Dee uses the experiences of life and the observations of nature to express the heartfelt sense of love, compassion and hope for the future in her poetry and essays. Her themes all start with a feeling, in hopes that when a poem is read, it evokes a deeper connection or spark of emotion with the reader. Dee began writing poems at and early age and continued writing as a hobby. As her life evolved so did her writing and she has recently published a compilation of thirty poems that span over thirty years in her new book, Bodhissatva Wisdom - Poems and Images.
Dee is a student of Buddhist Philosophy with emphasis on the Lotus Sutra. Dee practices the techniques of mindfulness meditation, Vipassana, and Yoga Nidra. Dee teaches gentle yoga classes that help each individual have a complete mind-body experience during sessions that are meant to evoke peaceful feelings while being infused with the healing modalities of yoga that bring about a state of well being. Dee started her wellness education business Kanjin Yoga in 2011 to help others who are turning towards yoga to bring about a sense of calm and peace inside.
Prior to starting Kanjin Yoga, Dee worked for more than twenty years in the information technology industry in various positions as a systems analyst, consultant, corporate trainer and account manager. Today Dee's vision is to grow Kanjin Yoga to become recognized as a leading health and wellness education company offering a range of wellness programs, products and services – from individual sessions, to seminars and special events.
Dee plans to continue writing poetry. And Bodhissatva Wisdom - Volume 2, was published in 2014 by Kanjin Publishing. To contact Dee, please visit Kanjin Yoga at http://www.kanjinyoga.com.
---
Griffith H. Williams
Within his one-man shop, East Point West Press, Williams uses an antique letterpress and linoleum block carvings to produce limited run chapbooks of original poetry. Freedom of the press being his, he has brought out twenty-five books in as many years. A recent volume is Philosophers' Bones, a dialogue between the bones of Voltaire and Rousseau, and his latest book is his first book-length prose work, Cosmic Conjugation, akin to an adult version of Bullfinch's Mythology. His newest volume is Achaean Songs. From these pages spring poems of Spartan warriors, Sappho, Socrates and more. See www.eastpointwestpress.comwww.eastpointwestpress.com.
---
John Sibley Williams
Poet and agent/publicist residing in Portland, OR. He has two Master's Degrees (Creative Writing and Book Publishing) and has served as Acquisitions Manager of Ooligan Press and freelance agent/publicist for Three Muses Press, Carpe Articulum Literary Review, HoboEye, and individual authors, including David Biespiel and Leah Stenson. John has also worked with organizations, such as the Regional Arts and Culture Council and Lewis & Clark College's "Oregon Poetic Voices". He works both as a literary agent and as Marketing Director of Inkwater Press.
His poetry was nominated for the 2009 Pushcart Prize and won the 2011 Heart Poetry Award. The author of eight poetry collections, most recently Controlled Hallucinations (FutureCycle Press, 2013) His other chapbooks include A Pure River (The Last Automat Press, 2010), Door, Door (Red Ochre Press, 2011), Autobiography of Fever (Bedouin Books, 2011), From Colder Climates (Folded Word, forthcoming), The Longest Compass (Finishing Line Press, forthcoming), and The Art of Raining (The Knives Forks and Spoons Press, forthcoming). Some of his over 200 previous or upcoming publications include: The Evansville Review, RHINO, Rosebud, Ellipsis, Flint Hills Review, and Poetry Quarterly. John cofounded the Inflectionist poetry movement and serves as editor of The Inflectionist Review and Board Member of the Friends of William Stafford. He works with the Moonlit Poetry Caravan critique group. He is the winner of the HEART Poetry Award and has been nominated for the Pushcart, Rumi, and The Pinch Poetry Prizes. A few previous publishing credits include: American Literary Review, Third Coast, Nimrod International Journal, Inkwell, Cider Press Review, Bryant Literary Review, and various anthologies. He frequently performs his poetry and hosts discussions and workshops. His schedule is listed on his site The Art of Raining and his web site is www.johnsibleywilliams.wordpress.com.
---
Dawn Diez Willis
Poet, editor, and teacher. The author of Still Life with Judas & Lightning (Airlie Press 2013), she holds an MFA in poetry from the University of Oregon and has been the recipient of an Oregon Literary Fellowship. Her work has appeared in The Iowa Review, Gulf Coast, Southern Poetry Review, Dogwood: A Journal of Poetry and Prose, and is forthcoming in Poet Lore. Formerly an editor with Northwest Review, she currently serves as a member editor with Airlie Press. As a teaching-artist, she offers poetry residencies through Salem Art Association and serves as the editor of the OSPOA Trooper News. She was a co-founder of an arts journal for incarcerated youth, Through Our Eyes. She lives in Salem, Oregon, with her husband and two children. For more info, visit her website at www.dawndiezwillis.com.
---
John Willson
Recipient of the Pushcart Prize and awards from the Academy of American Poets, the Pacific Northwest Writers Conference, and the Artist Trust of Washington. Blue Begonia Press published a collection of his poems, The Son We Had, in 1999. His poems have appeared in anthologies including Spreading the Word: Editors on Poetry and Under Our Skin: Literature of Breast Cancer; and in journals including Bellevue Literary Review, California Quarterly, Crab Orchard Review, Hawaii Pacific Review, Journal of the American Medical Association, Kyoto Journal, Northwest Review, Notre Dame Review, Poet Lore, Roanoke Review, and Sycamore Review. A two-time finalist in the National Poetry Series, John lives on Bainbridge Island, Washington, where he works as a bookseller and as the poetry workshop leader for the Bainbridge Island Park District.

---
Carletta Carrington Wilson
Her poems have appeared, in print, in Pilgrimage, Cimarron Review, Obsidian III, The Seattle Review, Raven Chronicles, Beyond the Frontier: African-American Poetry for the 21st Century, UnCommon Waters: Women Write about Fishing and Seattle Poets & Photographers: A Millennium Reflection, and online in Torch and Rattapallax: Innovative Northwest Poets. A literary and visual artist, Wilson has exhibited at the Columbia City Gallery, University of Puget Sound and in the Onyx Fine Arts Collective's annual exhibits. She was artist-in-residence at the James W. Washington Foundation in 2011. Her exhibit, "book of the bound," was on view in 2013 at the Northwest African American Museum in Seattle.
---
Laura Winter (1958- )
This poet and artist was born in Milwaukee, Wisconsin. In 1979, she bought a one way plane ticket to Portland, Oregon where she currently resides. Also a jewelry and mask maker, editor, and vice president, with a cult following in the Netherlands and Germany. Winter has been widely published and her work has appeared in numerous periodicals, including A Change In Weather, Anthology of Midwest Women Poets; High/Coo; Boom; Cream City Review; Anemone; Poetic Space; Portland Review; Mr. Cogito; Z Miscellaneous; Perceptions; Pointed Circle; Fireweed; Portlander, Plazm, Rain City Review, Talus and Scree, Northwest Literary Forum, Portlandia Review of Books, Hummingbird ,and The Temple. She has worked with jazz musicians in the US and Europe. She appears on educational interactive software, Writing for Readers by Pierian Spring. Winter currently publishes TAKE OUT, a bag-a-zine of art, writing and music. Her work is inspired by the deserts, rocks and waters of the west and by her love of improvisational music. Improvised music structures – soundscapes and silences - create an interesting tension between sound, words and silence in the landscape of her imagist poetry. Her poems have been set to music, used as liner notes for CDs, and translated and published in Germany. Her poems have been used as liner notes for CDs and set to music by composers. She appears on educational interactive software, Writing for Readers by Pierian Spring.
Laura Winter's poetry collections include:
Now Name Them, Bare Bone Books, Portland OR, 2014
Coming Here to be Alone, bi-lingual poetry in English and German
sleeping leaves, Mountains and Rivers Press, Eugene OR, 2002
not gone / just not here, Portland OR, 2001
No Gravy Baby, unnum Press, Portland OR, 2000
Skin into Dust, 26 Books, Portland OR, 1994
Co-author of Stone Fog, Membrane Press, Milwaukee WI, 1987
Broadside: "Two Poems For Cid Corman's Passing March 2004", Mountains and Rivers Press, Eugene OR, 2005. Printed by Swamp Press, MA.
---
William Witherup (1935-2009)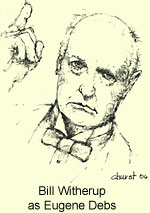 Born in Kansas City, Missouri , William Witherup was raised in Richland,Washington in the shadow of the Hanford Atomic Energy facility. The family moved there in 1944 when his father went to work on the Manhattan Project at the Hanford Atomic Works. By chance and luck, the young Witherup got into Theodore Roethke's class at the University of Washington. Witherup then moved on to the University of Oregon where he studied with James B. Hall. He translated the works of Hispanic poets Vicente Huidobro, Enrique Lihn, and especially that of Antonio Machado. His writing is perhaps better known for its sensitivity and feeling for the Western landscape and the poet's skepticism for what man has done to that landscape. He also connected with the oral tradition in Native American culture. He was contributing editor to Atomic Ghost: Poets Respond To The Nuclear Age (Coffee House Press, 1995), and to Learning To Glow: A Nuclear Reader (2000). Witherup was an anti-nuclear activist as well as a member of Physicians for Social Responsibility since 1990. He was on the board of Secular Humanists of Washington and was the director of the Gene Debs Labor Ensemble, a theatre troupe. See www.debslaborensemble.org. He taught creative writing in California's Soledad Prison during the 1970s and was active in issues concerning prison reform.
He wrote front and center on topics and events in contemporary society: the role of science and technology, environment, racism, and homelessness. "The influences on my writing are manifold and include growing up in Hanford, living in San Francisco during the Sixties, teaching at Soledad in the early Seventies, as well as the work of writer/poets Theodore Roethke, Robert Bly, James B. Hall, Fred Whitehead, and Sterling Bunnell."
His poetry collections and other writings include:
Review of James B. Hall's "Extreme Stories + 3," Northwest Review, v. XXXX, 2002
Down Wind, Down River: New and Selected Poems, West End Press, 1996, 2000
Men At Work, Ahsahta Press, Boise, ID, 1989 (dedicated to his father)
Black Ash, Orange Fire: Collected Poems 1959-1985, Floating Island Publications, 1986
Co-edited and wrote the Introduction to Joseph Bruchac's Words from the House of the Dead : Prison Writings from Soledad, Crossing Press, 1974
I Go Dreaming Roads: Selections from Antonio Machado (Co-translator with Carmen Scholis), Peters Gate Press, 1973
Arctic Poems by Vicente Huidobro (Co-translator with Serge Echeverria), Desert Review Press, 1973
This Endless Menace: 25 Poems by Enrique Lihn (Co-translator with Serge Echeverria), Lillabulero, 1970.
Poems from his manuscript-in-progress, BLOOD ALGEBRA , were in pemmican.com, Sierra Journal, poetswest.com, and counterpunch.com. A selection from DWDR was in the April 2003 political Affairs, and one of his poems from DWDR, "Robert Bly at Point Lobos" appeared in the anthology, Dancing on the Brink of the World, poems of Pt. Lobos, edited by Deborah Streeter."
William Allen (Bill) Witherup died in Seattle on June 3, 2009 following a brief illnes.

---
John Witte
He is the author of Loving the Days, The Hurtling, and most recently, Second Nature. He is also the editor of The Collected Poems of Hazel Hall, and is a former editor of Northwest Review. His poems have appeared in publications such as The New Yorker, Paris Review, American Poetry Review, and included in The Norton Introduction to Literature, among several anthologies. John is the recipient of two writing fellowships from the National Endowment for the Arts, and a residency at the Provincetown Fine Arts Work Center. He lives with his family in Eugene, Oregon, where he teaches literature at the University of Oregon.

---
Patty Wixon
Author of the chapbook Airing the Sheets (Finishing Line Press, 2011), and a second chapbook, Side Effects, is forthcoming from Uttered Chaos Press. Her poems and essays have appeared in various literary magazines and anthologies, most recently What the River Says: Oregon River Poems (Fae Press, 2012). She is founding director of the Oregon Writing Project, past president of Friends of William Stafford, and a researcher and media producer in the William Stafford Archives. Patty is a board member of Chautauqua Poets & Writers Series, which brings nationally renowned writers to the Rogue Valley to give community readings and workshops.

---
Vincent Wixon
Has lived in the Pacific Northwest for over 30 years. While teaching at Crater High School, he was Oregon Teacher of the Year in 1988. He retired from public school teaching in 2000. He has published poems in various magazines and journals, in two anthologies, From Here We Speak and Weathered Pages, and in a chapbook, Seed (May Day Press, 1993). He and Michael Markee have made two videos on William Stafford—What the River Says and The Life of the Poem—and one on Lawson Inada—What It Means To Be Free. With Paul Merchant, Director of the William Stafford Archive, he has edited two books on writing by William Stafford—Crossing Unmarked Snow and The Answers Are Inside the Mountains (University of Michigan Press)—and worked on various other projects, such as Stafford's selected poems, The Way It Is (Graywolf Press), and Every War Has Two Losers (Milkweed Editions). His most recent book of poems is Blue Moon: Poems from Chinese Lines (Wordcraft of Oregon, 2010) and another recent work is The Square Grove, published by Traprock Books. The poems in The Square Grove derive from his early life in the Midwest and his adult life in the Pacific Northwest. He grew up on a grain and dairy farm in southwestern Minnesota. He and his wife Patty live in Ashland, Oregon, and are long-time poetry editors for Jefferson Monthly, the Jefferson Public Radio program guide.
---
Daniel Wolff
An accomplished author, poet and filmmaker whose collection of poetry, The Names of Birds, was published by Four Ways Books (2015). His poems have appeared in The Paris Review, Partisan Review, and Threepenny Review; and his prose has appeared in diverse publications, ranging from Vogue to Education Weekly. Winner of the Ralph J. Gleason Award for the best music book in 1985, Wolff is the author of You Send Me: The Life and Times of Sam Cooke and 4th of July, Asbury Park, among others. He's also received credits on such documentaries as The Agronomist, about slain Haitian civil rights leader Jean Dominique, and several projects on post-Katrina New Orleans, including I'm Carolyn Parker—the catalyst for his look at the lives of everyday American heroes in his text, The Fight For Home: How (Parts of) New Orleans Came Back (Bloomsbury, 2012).
---
Shawn Wong
Wong received his undergraduate degree in English at the University of California at Berkeley and a Master's Degree in Creative Writing at San Francisco State University. Since 1984 he has been at the University of Washington, where he is Professor of English and served as Director of the Creative Writing Program from 1995 to 1997, Chair of the Department of English from 1997 to 2002, and Director of the University Honors Program 2003 to 2006. In addition, Wong has taught at the Universität Tübingen (Germany), Université Jean Moulin (Lyon), and at the University of Washington Rome Center (Italy).
His first novel, Homebase, won both the Pacific Northwest Booksellers Award and the 15th Annual Governor's Writers Day Award of Washington. He is also the co-editor and editor of six Asian American and American multicultural literary anthologies including the pioneering anthology Aiiieeeee! An Anthology of Asian American Writers (Howard University Press, 1974; reprinted in four different editions, most recently by Meridian in 1997), The Big Aiiieeeee! An Anthology of Chinese America and Japanese America in Literature (Meridian/NAL, 1991), Literary Mosaic: Asian American Literature (HarperCollins, 1995), and Asian Diasporas: Cultures, Identities, Representations (Hong Kong University Press, 2004). He is co-editor of Before Columbus Foundation Fiction Anthology: Selections from the American Book Awards, 1980-1990 and Before Columbus Foundation Poetry Anthology: Selections from the American Book Awards, 1980-1990, two volumes of contemporary American multicultural poetry and fiction (W. W. Norton, 1992).
Wong's second novel, American Knees, was adapted into a film titled Americanese, released in 2011 (directed by Eric Byler). The film won several film festival awards and Wong served as associate producer.
Wong has also been awarded a National Endowment for the Arts Creative Writing Fellowship and a Rockefeller Foundation residency in Italy. He has won several writing awards, including a first prize from the Society of Professional Journalists in the humor category in 1997. Wong was featured in the 1997 PBS documentary, Shattering the Silences and in the Bill Moyers PBS documentary Becoming American: The Chinese Experience in 2003.

---
Deborah Woodard
Pushcart Prize nominee was born in New York City and raised in Vermont and lives in Seattle where she teaches at the Richard Hugo House. She holds an M.A. in Creative Writing from the University of New Hampshire, an MFA from the University of California, Irvine, and a Ph.D. in English from the University of Washington. For further information, see www.deborahwoodard.com.

---
Sara Jorgenson Woodbury (1944-2006)
Sara studied poetry at the University of Washington with Nelson Bentley, at the University of Idaho and Eastern Washington University. She wrote poetry since the age of eleven, and despite suffering from schizophrenia, published some 1000 poems, in numerous literary magazines, including The Archer, Nostoc, Cripes, Poetalk, Night Roses, Pegasus, and Sweet Annie Review. She also published sixteen chapbooks which are archived in the Kennedy Library at Eastern Washington University.
She thought of herself as a poetess for the ordinary person and sold her books on the streets of Spokane. Her poetry was brief with an astute voice describing the flora and fauna around her. Sara is survived by a son serving in the Navy in Germany and a daughter back East, and lost a daughter around the year 2000. She had worked as a secretary with Morgan & Morgan and in the US House of Representatives. She loved music and poetry.
Her publications include:
Love: Beginning and Ending: A Selection of Poetry, Writer's Works, 2006
Bright Beginnings, Strange Endings (poetry), Kindred Spirit Press, 2005
Autumn Love (chapbook), Writer's Works 2004
In Praise of Birds (poetry), Writer's Works, 2004
Strange Luck (poetry), Writer's Works, 2003
A Field, A Mountain, (poetry w/ title from poetry of John Hollander), Writer's Works, 2001
Ways of Silence (poetry), Writer's Works, 2000
Edge of Night (poetry), Writer's Works, 200?
She has been listed in a number of Who's Whos including the Marquis Who's Who in America, the International Who's Who in Poetry and Poets' Encyclopedia (2001-2002)
[Courtesy of Randall Brock.]
---
George Woodcock (1912-1995)
---
Ira Woodward
has always been curiously concerned about the world and its people. He has brought that bemused attitude into restaurants and psychiatric wards. Found a place in each. Loving and learning along the way-- and always done his best to find the words for it. See his website with poetry: irawpoetry.wordpress.com.
---
Elizabeth Woody
Her collections of poetry include Hand into Stone (1988, reprinted as Seven Hands, Seven Hearts), winner of the American Book Award from the Before Columbus Foundation, and Luminaries of the Humble (1994). Woody's poetry reflects her close ties with her family, the natural world, and her native people, a group she portrays with humanity and sympathy. A critically praised poet, lecturer, and educator, Woody received the William Stafford Memorial Prize for Poetry from the Pacific Northwest Booksellers Association in 1994. She has also been the recipient of Hedgebrook's J.T. Stewart Award for transformational work and a "Medicine Pathways for the Future" Fellowship/Kellogg Fellowship. She is a founding member of the Northwest Native American Writers Association and a board member of Soapstone, a writing retreat for women.
---
Koon Woon (1949- )
Koon Woon was born near Canton, China and immigrated to the U.S. at age 11 in 1960 to Aberdeen, WA, where he graduated from high school. He attended the UW Seattle and Nelson Bentley's poetry workshops. His first book, The Truth in Rented Rooms, published in 1998 by Kaya, New York won a Pen Oakland Award and was finalist in the Norma Farber First Book Award from the Poetry Society of America. His chapbook, The Burden of Sanity, also was published in 1998. His second book, Water Chasing Water, was released in 2013 by Kaya Press. He won an American Book Award for his book, Water Chasing Water from Kaya Press. http://www.beforecolumbusfoundation.com/foundation-news/2014-american-book-awards/.

He founded and edited the poetry magazine Chrysanthemum since 1990 and a small press, Goldfish Press, which has produced eight titles of poetry and short fiction. He attended Pacific University's MFA program. He also studied philosophy at the University of Washington and the University of London's External Program.

His poems have appeared in many anthologies and journals and his poetry has been used as instructional material at Bard, Sarah Lawrence, UC Santa Cruz and UC Berkeley, and at Pacific Lutheran University and at the Monroe Penitentiary. Koon has been a vocal advocate of Northwest Poetry by organizing readings and judging poetry contests. He lives in Seattle's International District. Check out Koon Woon's expanded website http://henrymingding.blogspot.com.

---
Carolyne Wright
A graduate of Seattle University's Humanities Honors Program with a doctorate in English and Creative Writing from Syracuse University, Wright has received awards from the Poetry Society of America, Seattle Arts Commission, and the New York State Council on the Arts, and she has been a Writing Fellow at the Fine Arts Work Center in Provincetown, Vermont Studio Center, and Yaddo. Since moving back to her native Seattle in 2005, she is currently a member of the faculty for the Northwest Institute of Literary Arts/Whidbey Writers Workshop MFA Program. She is a Contributing Editor for the Pushcart Prizes and is a Senior Editor for Lost Horse Press, for whom she is co-editing an anthology on women and work, Raising Lilly Ledbetter: Women Poets Occupy the Workspace.
Seattle native Carolyne Wright ihas published nine books and chapbooks of poetry, a collection of essays, and four volumes of translations from Spanish and Bengali:
Mania Klepto: The Book of Eulene, Turning Point Books, 2011
Majestic Nights: Love Poems of Bengali Women, White Pine Press, 2008
A Change of Maps (2006), nominated for a Los Angeles Times Book Prize and a finalist for an Idaho Prize and Alice Fay di Castagnola Award; and & won 2007 Independent Book Publishers Bronze Award for Poetry.
Seasons of Mangoes and Brainfire, Carnegie Mellon U Press /EWU Books, 2nd edition 2005. (Won the Blue Lynx Prize, Oklahoma Book Award in Poetry, and American Book Award)
Stealing the Children, Ahsahta Press, 1992
Premonitions of an Uneasy Guest (AWP Award Series), Hardin-Simmons UP, 1983
Carolyne Wright: Greatest Hits 1975-2001, Pudding House
A Choice of Fidelities: Lectures and Readings from a Writer's Life, Ashland Poetry Press
The Road to Isla Negra (investigative memoir of her experiences in Chile on a Fulbright Study Grant during the presidency of Salvador Allende) received the PEN/Jerard Fund Award and the Crossing Boundaries Award from International Quarterly.
Other volumes in Wright's translation from Bengali include Another Spring, Darkness: Selected Poems of Anuradha Mahapatra (Calyx Books, 1996), renowned West Bengali poet. Another published collection is The Game in Reverse: Poems of Taslima Nasrin (George Braziller), dissident Bangladeshi writer living in exile with a price on her head.
Other works in process: The Ten-Armed Goddess, the Lifted Veil, is a narrative of women's lives and literature in Bengal. Carolyne spent four years on Indo-U.S. Subcommission and Fulbright Senior Research fellowships in Calcutta and Dhaka, Bangladesh, collecting and translating the work of Bengali women poets and writers for an anthology in progress, A Bouquet of Roses on the Burning Ground, which received a Witter Bynner Foundation Grant and an NEA Fellowship in Translation, as well as a Fellowship from the Bunting Institute of Radcliffe College.

---
Robert Wrigley (1951)
Was born in East St. Louis, Illinois, and grew up in Collinsville, a coal mining town. He was the first member of his family to graduate from college and the first male in many generations, in Illinois, Pennsylvania, Wales, and Germany, never to work in a coal mine. In 1971, he was inducted into the U.S. Army, but after four months, he filed for discharge on the grounds of conscientious objection. He then spent the next five months at Ft Sam Houston, in San Antonio, Texas and in November of that year, he was honorably discharged.
Wrigley attended Southern Illinois University and the University of Montana, where he studied with the late Richard Hugo, as well as with Madeline DeFrees and John Haines, and where he developed a love for the western wilderness. Since 1977 he has lived in Idaho, teaching first at Lewis-Clark State College, in Lewiston, and since 1999, at the University of Idaho, where he teaches in and directs the MFA program in creative writing. He has also taught at the University of Oregon, where he served as acting director of the MFA program, and twice at the University of Montana, where he returned to hold the Richard Hugo Chair in Poetry. He has also taught in the MFA Program for Writers at Warren Wilson College, in North Carolina. He lives with his wife, the writer Kim Barnes, and their children, near Moscow, Idaho.
He has published six books of poetry:
Lives of the Animals (Penguin, 2003)
Reign of Snakes (Penguin Putnam, 1999)awarded the 2000 Kingsley Tufts Award in poetry
In the Bank of Beautiful Sins (Penguin, 1995)
What My Father Believed (Illinois, 1991)
Moon In a Mason Jar (University of Illinois, 1986)
The Sinking of Clay City (Copper Canyon Press, 1979).
He is the recipient of two fellowships from the National Endowment for the Arts, as well as two fellowships from the Idaho Commission on the Arts. In 1987-88, he served as the state of Idaho's Writer-in-Residence. Among his awards are the J. Howard and Barbara M. J. Wood Prize, as well as the Frederick Bock Prize, from Poetry magazine, the Wagner Award from the Poetry Society of America, and three Pushcart Prizes. His poem "Clemency" was selected for reprint in Best American Poetry 2003. In the Bank of Beautiful Sins received the San Francisco Poetry Center Book Award for 1996; it was, in addition, one of five finalists for the Lenore Marshall Award from the Academy of American Poets. He is the 1997 recipient of the Theodore Roethke Award from Poetry Northwest. In 1996, he was awarded a Guggenheim Fellowship.

---
Margo Wyckoff
Margo Wyckoff received her B.A., M.S.W., and Ph.D. from the University of Washington. Now retired from her clinical psychology practice, she lives in Seattle and on Hood Canal. She is the author of numerous articles for medical and scientific journals. She has had poems published in PoetsWest, the Bremerton Sun, Washington Commission for the Humanities Quarterly, and Seattle Writer's Association Anthology.

---
Bill Yake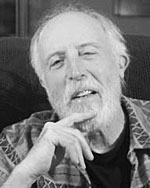 Bill Yake's poetry springs from place (the Pacific Northwest), wild nature, water and from the imagination. He was born and raised in Spokane; received degrees in Zoology, Environmental Science and Environmental Engineering from WSU; and worked as an environmental scientist for the Washington State Department of Ecology for twenty-four years. Earlier work included stints as a forest fire-fighter, fire lookout in Glacier National Park, and laborer. For the past fifteen years he has lived with his wife, Jeannette Barreca, just north of Olympia on the verge of Green Cove Creek Ravine - its forest a century into regrowth.

Bill's poems have been published widely in literary magazines (Willow Springs, Puerto del Sol, The Seattle Review), in magazines serving the environmental community (Wilderness, Wild Earth, The Bear Deluxe), and in anthologies (Under a Silver Sky - An Anthology of Pacific Northwest Poetry, March Hares - Best Poems from Fine Madness). Bill's first full-length collection of poetry, This Old Riddle: Cormorants and Rain was published in 2004 by Radiolarian Press. A sequel, Unfurl, Kite, and Veer (Radiolarian Press, 2010) circles both outward (Palenque, Vienna, and Papua New Guinea) and inward, where, in the words of poet-naturalist Tim McNulty, " his poems, like nets dipped in hidden currents, reveal the astounding shapes of his discoveries."

Bill's chapbooks include Confluence (Radiolarian Press, 1995), (Givin' Critters) Short Shrift (Radiolarian Press, 1996), and Faces of Birds (Scattercreek Press, 1997).

Of his poetry, Bill writes, "Out of living over half a century in the Pacific Northwest an obsession with - and respect for - water, critters, and place has grown, as has the unease (even fear) that our species is irreversibly shredding the natural world. Perhaps poetry - to the extent that it helps us attend to imagination and perishable wonders - can remedy a little of this heavy-handedness."
---
Mitsuye Yamada (July 5, 1923 - )
Japanese American activist, feminist, essayist, poet, story writer, editor, and former professor of English. She was born Mitsuye Yasutake in Fukuoka, Japan. Her parents were first-generation Japanese Americans (Issei) who were visiting Japan when she was born. Her family returned to the U.S. in 1926 and settled in Seattle. She considers herself Nisei (second-generation Japanese American). In 1942, Mitsuye and her family were interned at Minidoka War Relocation Center, Idaho. She was allowed to leave the camp with her brother when they renounced loyalty to the Emperor of Japan.
She attended the University of Cincinnati in 1944, but left the university in 1945 to attend New York University, where she received a B.A. in English and Art in 1947. She earned an M.A. in English Literature and Research from the University of Chicago in 1953. She began teaching at Cypress College in 1968, and retired in 1989 as a Professor of English. Mitsuye became a naturalized U.S. citizen in 1955.
She wrote her first book, Camp Notes and Other Poems, during her internment in the Second World War, but it remained unpublished until 1976. She contributed two essays to This Bridge Called My Back: Radical Writings from Women of Color. (1981) That same year, Yamada joined Nellie Wong in a biographical documentary on public television, "Mitsuye and Nellie: Two Asian-American Woman Poets." It uses poetry to tell Asian American history of biculturalism. Her latest volume, Desert Run: Poems and Stories, returns to her experience at the internment camp. In 1982, she received a Vesta Award from the Los Angeles Woman's Building.
---
Kevin Young
Regarded as one of the leading poets of his generation. The author of six books of poems, and editor of five others, Young's work has been frequently featured in The New Yorker, Ploughshares, and Kenyon Review. He often finds meaning and inspiration in African American music, particularly the blues, as well as in the complexities of American history and heartbreak. Collections include Ardency: A Chronicle of the Amistad Rebels and Dear Darkness. His awards and fellowships include a Stegner Fellowship in Poetry at Stanford University, a Guggenheim Foundation Fellowship, and an NEA Fellowship. He is currently Atticus Haygood Professor of Creative Writing and English and Curator of Literary Collections and the Raymond Danowski Poetry Library at Emory University.

---
Greg Young-Ing
A member of the Opasquiak Cree Nation, he holds an M.A. from the Institute of Canadian Studies at Carleton University. He is the former editor of Gatherings: The En'owkin Journal of First North American Peoples and former teacher at the En'owkin School of Writing. He lives in Penticton, British Columbia. The Random Flow of Blood and Flowers (Ekstasis Editions, 1996) is his first full-length collection of poetry. His essays and other writings have been published in Fuse Magazine, The Globe and Mail, Quill and Quire, Canadian Journal of Native Education, Paragraph Magazine, etc.

---
Changming Yuan
Four-time Pushcart nominee and author of Chansons of a Chinaman, grew up in rural China and published several monographs before moving to Canada. With a PhD in English, Yuan teaches independently in Vancouver and his poetry appeared in nearly 490 literary publications across 19 countries, including Asia Literary Review, Barrow Street, Best Canadian Poetry, BestNewPoemsOnline, Exquisite Corpse, London Magazine, Poetry Kanto and SAND.

---
Gaea Yudron
Author of the best-selling book Growing and Using the Healing Herbs (Rodale Press, Wing Press) and of the chapbook Words Themselves Are Medicine. Her poetry appears in Best American Erotica 2006, Raising Our Voices: An Anthology of Oregon Poets Against the War and in journals and magazines including For Now, The Little Magazine, East West, North Country Star, Evergreen Review, Provincetown Review, Kuksu and others. Her nonfiction, mostly centered on nature, spirit and healing, has appeared in books including The Holistic Health Handbook, The Grassroots Primer, and Yoga for People over 50, and magazines such as Berkeley Monthly, New Age, Yoga Journal, San Francisco Chronicle, Sentient Times, Vajradhatu Sun, The Oregonian, Quark4 and others.

Gaea has a vivid interest in bringing the mythic and sacred dimensions of sound, poetry and language to life. She developed an experimental totem theatre at the San Francisco Ecology Center in the 1970s with a grant from the California Arts Commission. In Ashland, Oregon, she developed and produced two one-woman shows. My Heart of Silk is Filled with Light featured poems by Dylan Thomas, Lorca, Shakespeare and William Blake, set to music. Forces of Nature featured Gaea's own poetry, stories and songs.

---
Joseph Zaccardi
Born in Newark, New Jersey. Is editor of the Marin Poetry Center Anthology. He is the author of four books of poetry, A Wolf Stands Alone in Water (CW Books, 2015), Nine Gradations of Light (Bark for Me Publications, 2013), Render (Poetic Matrix Press, 2009), and Vents (Pancake Press, 2005). He received the Individual Artist Grant from the Marin Arts Council in 2003. He was appointed Poet Laureate of Marin County CA in 2013 for a two-year term. He volunteers at convalescent hospitals reading poetry to the residents and they in turn recite poetry back to him.
---
Maged Zaher
From the age of 16 through 23, he lived a self-described "sheltered" life, full of books, absorbing Arabic-translated poetry and philosophy.
Maged later moved to the United States to study for a PhD in civil engineering, which he did not complete. Then, in 2000 he moved to Seattle and upon establishing himself as one of Seattle's premier poets and readers, Maged is known as an acutely passionate voice and an impeccable judge of character and spirit.
Is the author of Thank You for the Window Office (Ugly Duckling Presse, 2012), The Revolution Happened and You Didn't Call Me (Tinfish Press, 2012), and Portrait Of The Poet As An Engineer (Pressed Wafer, 2009). His collaborative work with the Australian poet Pam Brown, Farout Library Software, was published by Tinfish Press in 2007. His translations of contemporary Egyptian poetry have appeared in Jacket magazine and Banipal. He has performed his work at Subtext, Bumbershoot, the Kootenay School of Writing, St. Marks Project, Evergreen State College, and American University in Cairo, among other places. He is also the winner of the 2013 Genius Award Winner for Literature. His book, The Consequences of My Body (Nightboat Books), is expected in 2016.
---
Sarah Zale
Sarah Zale teaches writing and poetry in Seattle. The Art of Folding: Poems (2010) was inspired by travels to Israel and Palestine. Her recent collection, Sometimes You Do Things: Poems (Aquarius Press, Living Detroit Series) highlights the history of Detroit and celebrates its rebuilding. Naomi Shihab Nye chose "September 24, 1930: The Last Hanging in Michigan" as a finalist in the 2011 Split This Rock Poetry Contest. Sarah is founder and director of The Listening Tree Project (http://new.shoreline.edu/listening-tree/), an academic program that blends Theatre of the Oppressed interactive theatre and Compassionate Listening (www.compassionatelistening.org). Its mission is to promote a campus climate of equality, justice, and respect for all people, and facilitate student leadership development. Sarah lives in Port Townsend, WA. See her web site www.sarahzale.com.

---
Matthew Zapruder
Author of three collections of poetry, most recently Come On All You Ghosts (Copper Canyon 2010), a New York Times Notable Book of the Year. His poems, essays and translations have appeared in many publications, including Tin House, Paris Review, The New Republic, The New Yorker, Bomb, Slate, Poetry, and The Believer. Currently he works as an editor for Wave Books and teaches as a member of the core faculty of UCR-Palm Desert's Low Residency MFA in Creative Writing. He lives in San Francisco.

---
Pieter Zilinsky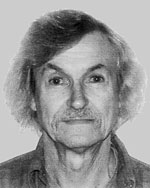 A native of New York City, he was a teacher for three decades before moving to the Northwest. He has spent the past eighteen years in Seattle working as a translator, interpreter and editor, and has collaborated in developing museum youth programs. He is affiliated with PoetsWest, Poets Table, Eleventh Hour Productions, ArtsWest, and is a former board member and past president of the Washington Poets Association. His poems appear in PoetsWest and the Poets Table Anthology (SCW Publications, 2002). He is the recipient of the 2002 Faith Beamer Cooke Award by Washington Poets Association in recognition of his many services to the poetry community of Washington State. He is married to the novelist, Ursula Zilinsky. "The diversity of the human and natural landscapes of the Northwest provides the stimulus to move from the mundane to the mystical through poetry, especially spoken poetry." He strongly believes that "the listener's grasp should exceed the poet's speech, or what's a reading for." In his distinctive poetry, there is an intermingling of people and place, and exquisite detail in the smallest of events, like the gentle trail of rain on the window pane or the dead mole on the driveway. A keen observer of the landscape, his images convey the changes worked by nature and by man.

---
Jody A. Zorgdrager
Was born in Connecticut, where she latere received an Individual Artist Grant from the Connecticut Commission on the Arts. She earned her BA from Colby College and her MFA from Warren Wilson. Her first book of poetry, Of Consequence, was released in November 2008 from The Backwaters Press. Her poems have also been published in Ploughshares, Mid-American Review, Michigan Quarterly Review, The Antioch Review, Sycamore Review, and elsewhere. She lives in Seattle.

---
Jan Zwicky
Poet-philosopher-musician. Currently professor of philosophy at the University of Victoria, she has received Canada's prestigious Governor General's Award for her poetry collection, Songs for Relinquishing the Earth, and has been a Governor General's Award finalist for her book of poetry, Robinson's Crossing, and her recent philosophic work, Wisdom & Metaphor (Gaspereau Press). Her most recent book of poems is Thirty-seven Small Songs & Thirteen Silences (Gaspereau).

---