---
PoetsWest Directory: Who's Who in Northwest Poetry
The PoetsWest Directory includes biographical profiles of well known Northwest poets and those not well enough known. While many of the poets have achieved recognition, PoetsWest also acknowledges the strengths and special gifts of other poets. Like so many of us living in the Pacific Northwest, many poets, especially those of an earlier generation, migrated here from other regions. Poets living and writing in the Northwest are often influenced by the expansive landscape, the water, and the weather (rain, usually). They recognize humanity's ambivalent relationship with the region and are witnesses to the effects of environmental destruction and unchecked urbanization. Their poetry often reveals a spiritual connection to the Native American and Asian cultures. The associations with the environment and other cultures, however, are more contemplative or subconscious, so there is not, as one might expect, a "regional" style of poetry. Each poet, including the Native American and Asian American, has his or her own style and distinctive voice. Links to individual web sites are highlighted. The list also includes those who have died. PoetsWest owes a debt of gratitude to Cory Hutzell, Western Washington University class of 2008, for his invaluable editorial assistance in providing updates of biographical profiles of the poets and writers in these pages. Other writers and musicians performing at special events may be included. The listing will expand as we compile the information.
Click on letter corresponding to last name: A B C D | E F G H I J K L | M N O P Q | R S T U V W X Y Z
---
Ed Edmo
A Native American with Shoshone-Bannock affiliation, Ed is recognized internationally as poet, performer and storyteller of Northwest tribal culture. He is a consultant to the Smithsonian Museum of the American Indian. He has narrated and/or adapted Indian stories and legends for theater and ballet performances and has conducted workshops throughout the country. He currently works with the Oregon Historical Society and the Chautauqua Program for the Oregon Council for the Humanities.

---
Hardy Keith Edwards
Los Angeles native with extensive experience in education as a Performing Arts Specialist and an English Language Arts Teacher. He has aMaster of Science Degree in Counseling with a Concentration in Career Counseling. He is a direct descendant of Sojourner Truth ~ Abolitionist and Women's Rights Activist. He is currently an adjunct professor for (CSUN) California State Univeristy, Northridge as an instructor for African American Humanities and Curriculum Design. He is also the Creative Director of the American Aesthetics Academy based in Los Angeles, California. After being inspired by his own students, as well as the many children playing and young people working in his Los Angeles neighborhood, Edwards created and published a new collection of his most dynamic and innovative poems and haikus titled Pepper Grease.
Youth literacy and quality education play important roles in this poet's life. Author, poet, speaker, and professor Hardy Keith Edwards holds a special place in his heart for this country's youth and the ever-important issue of advancing youth literacy. His primary goal is to promote the content ideas and global values of the book to advance literacy and career opportunities for a more culturally diverse and equitable society.
---
El Habib Louai
Moroccan poet, wanderer, educator, Beat translator, and musician from Taroudant, Morocco. His debut collection is dedicated to the disenfranchised. His translations of Beat Poets have appeared in the Moroccan newspaper, Rissalat Al Ouma, Al Quds Al Arabi and Qaba Qawsayn. His literary criticism has been published by Xenophile: A Journal of Comparative Literature (Athens University, Georgia), the African Journal of History and Culture, and the Contemporary Literary Review India. He is editor and translator of an Anthology of Contemporary Moroccan Poetry (Big Bridge). Currently, he is teaching English in a junior high school in Agadir, Morocco. Website http://paperpressbooks.tumblr.com/store
---
Eileen Davis Elliott
Works as a poet and visual artist after retiring from a career in mental health and education. She focuses on themes of struggle and redemption of the human spirit and current writings focus on how autism affects families.. She has two books of poetry: Prodigal Cowgirl and the newly released Miles of Pies. She is also doing a series of prose poems about life in Mexico, for a chapbook with the draft title Pobrecitos.

---
Katy E. Ellis
Grew up under an electric power plant in Renton, Washington. Jim Mitsui was her creative writing teacher in high school. Received an M.A. from Western Washington University and in the 90s she moved to Victoria, BC where she received a B.A. in creative writing at the University of Victoria, Canada. She has served as poetry co-editor for The Bellingham Review, The Inner Harbour Review, and as consulting editor for the 'zine Rinse and Repeat. In the 1980s, she won the WA Poets Association's Totem Award.
Living in Canada was a life-changing experience for her, causing her to question her religious upbringing and also increasing her involvement with the natural world. For many years she traveled to Central America and Europe, and she lived for a while in Istanbul, Turkey. She then received a Master's in English at Western Washington University in Bellingham, got married and then they traveled to Portugal and Ireland.
Presently she lives and works in Seattle as a freelance writer. Her poetry has appeared in numerous literary journals in the US and in Canada, including Alehouse: Poetry on Tap, Calyx: A Journal of Art and Literature by Women, Borderlands: Texas Poetry Review, in the Canadian journals Grain and Fiddlehead, and most recently in the poetry anthology, Measuring Twine, edited by Jim Mitsui. Her chapbook, Urban Animal Expeditions from Dancing Girls Press was released in July 2012.

---
Sandra Ellston
Native Oregonian poet and Shakespeare scholar whose work has appeared most recently in hipfish, 13th Moon, The Pregnant Moon Review, Oregon Stories, The Sunday Oregonian, Oregon Literary Review, and Thresholds. A professor of English/Writing and former dean of the College of Arts and Sciences at Eastern Oregon University, she is the recipient of an Oregon Literary Arts Fellowship Award and an Oregon Writers' Project poetry award. She is founder of the annual gathering of poets in Newport, Oregon, the Northwest Poets Concord.

---
Anita Endrezze
A visual artist, fiction writer, and award-winning lyric poet, Anita received her B.A. and M.A. from Eastern Washington University. She writes from a bicultural heritage (Yaqui and European). Her poems have appeared in National Geographic, Yellow Silk and numerous anthologies, and have been published in ten countries and translated into several languages. She was the 1992 winner of the Bumbershoot Weyerhauser Publication Award for her book, At the Helm of Twilight, published by Broken Moon Press, 1992. Her writing has been translated into ten languages, and her artwork has been shown internationally.
Her other publications include:
Butterfly Moon, University of Arizona Press, 2012
Breaking Edges (poetry), Red Bird Press, 2011
Throwing Fire at the Sun, Water at the Moon, University of Arizona Press, 2000
The Humming of Stars and Bees and Waves, Making Waves Press, UK
Burning the Fields (chapbook), Confluence Press, Lewis and Clark State College, Lewiston ID, 1985
The North People, The Blue Cloud Quarterly Press.

---
Karen Mhina Entrantt
Author, poet-performer, and Creative Writing instructor. She has been writing poetry and short stories since the fourth grade. She has performed throughout the East Coast, as well as various venues in the state of Washington, including the ACT Theater in Seattle with Poetry + Motion. I Found My Voice, Short Stories of a City Dweller, her first book, is a collection of short stories and poems about growing up in the city during the 60s & 70s. It is told from a child's perspective. The stories cover topics such as neighborhoods, diversity, race riots, children at play, and black church culture. It can be found on www.lulu.com; local book stores, or Amazon. Her second book, Letting Go: The Angst of Resistance came out in June 2011 and her latest, What Grandmother Knew about the Law of Attraction and How She Taught Us: A Guide for People of Color, in 2014.
Karen is also the Executive Director, Master Trainer of GO GIRL Inc., a Consulting & Life Coaching agency which creates workshops and curriculum to encourage and empower women. She is the editress of Naptural Roots Magazine, a premiere natural hair and lifestyle magazine (www.allnaptural.com). She is also a Masters level social worker and holds a Ph.D. She may be contacted at entrantt121@yahoo or 206.849.0096.

---
Zhang Er
Author of three collections of poetry in Chinese, Seen, Unseen (QingHai Publishing House of China, 1999), Water Words (New World Poetry Press, 2002) and Because of Mountain (Tonsan, Taipei, 2005). Her poems have also appeared in English translation in several poetry journals. Her chapbooks in translation, Winter Garde, Verses on Bird, The Autumn of Gu Yao, Cross River. Pick Lotus, Carved Water and Sight Progress were published in recent years. Verses on Bird, Zhang Er's selected poems in Chinese and English bilingual edition was published from Zephyr Press in 2004. She worked as a contributing editor for several Chinese poetry journals, such as First Line, Poetry Currents and Oliver Tre. She collaborated with American poets in several translation projects before taking on this anthology project. She teaches at The Evergreen State College in Olympia, Washington.
---
Robert Ericksen
Retired Kurt Mayer Chair in Holocaust Studies at Pacific Lutheran University, is known for his scholarship on Nazi Germany, with books such as Theologians under Hitler (Yale) and Complicity in the Holocaust (Cambridge). He is also Chair of the Committee on Ethics, Religion and the Holocaust at the Holocaust Museum in DC.

---
Susan Etchey
Born and raised in King County, Washington. Has a B.A. in Political Science from Seattle University in 1970; took journalism courses at Tacoma Community College, 1984; and Certificate of Training awarded by the Society of American Travel Writers Guidebook Institute 2, 1997, Orlando, FL.
A creative nonfiction writer and photojournalist with more than 30 years experience as a professional writer in various media including editing, marketing, press releases, etc. She has published more than 5,000 articles as a news reporter and/or freelance writer. Prior to moving to Enumclaw, she worked for seven years as an artist's representative in Florida. She is a life-long community activist/volunteer and since moving to Enumclaw, she has become a volunteer in the arts community. She is a member of Arts Alive! Center for the Arts, Chalet Arts Showcast Theater (CAST), South County Cultural Coalition (SoCo) and PoetsWest.
Susan has a blog on the Enumclaw patch that covers the art scene in the Plateau region of Washington State. She also is exploring poetry writing and promotes monthly poetry readings at the Sequel Used Books and Espresso in Enumclaw.
Her writing credits include freelance features for Okeechobee The Magazine and the Seminole Tribune, an award-winning Native American monthly magazine, averaging nine front-page stories per year. Published as well in its online edition – http://www.semtribe.com/.
Her other writings include numerous feature articles covering travel and tourism in magazines and newspapers: Miami Herald, Northwest Asian Weekly, Water Magazine, quarterly publication in West Palm Beach, Florida, the Treasure Coast Relocation Guide published by St. Lucie County Chamber of Commerce, South Florida Boating, The Wellington Forum, Henry Glades Sunday News, and Glades County Democrat.

---
J. Glenn Evans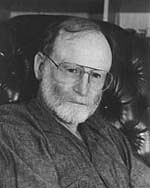 Has written three collections of poetry and a novel, Broker Jim; several local community histories: Pike Place Market, North Bend-Snoqualmie, Renton, Gig Harbor, Bothell; a history of Sweden, Swedes-From Whence They Came, a biography on Levant Thompson, and Chasing His Dreams, a biography on Richard Shannon Thorp. His poems have been published in PoetsWest, Poets Table Anthology, Vintage Northwest, 4th Street, Poet's Ink, Writers in Performance Anthology, and The Open Door. J. Glenn Evans and Barbara Evans were jointly awarded the 1999 Faith Beamer Cooke Award by Washington Poets Association in recognition of service to the poetry community of Washington State. Evans also received the Second Place William Stafford Award at the 2002 Annual Conference of the Washington Poets Association and the 2003 Seattle Free Lances Outstanding Writer Award. He is listed in Who's Who in America 2001 and Who's Who in the World 2004. He is past president of AKCHO (Association of King County Historical Organization), president of Seattle Free Lances, Washington Poets Association, Pacific Northwest Historians Guild, and the Academy of American Poets. He served as the contest director of the 1997 Klondike Gold Rush Centennial Literary Contest and published the anthology of the winners. A former stockbroker-investment banker, he has engaged in mining and co-produced a movie, Christmas Mountain, featuring Slim Pickens.
His three poetry collections are:
Buffalo Tracks, SCW Publications, Seattle, 2003
Window In The Sky and Seattle Poems, both published by SCW Publications, Seattle, 1996.

---
Blas Falconer
Is the author of The Foundling Wheel (Four Way Books, 2012), A Question of Gravity and Light (University of Arizona Press, 2007), and The Perfect Hour (Pleasure Boat Studio: A Literary Press, 2006). He is co-editor for The Other Latin@: Writing Against a Singular Identity (University of Arizona Press, 2011) and Mentor & Muse: Essays from Poets to Poets (Southern Illinois University Press, 2010). He teaches at University of Southern California and in the low-residency MFA program at Murray State University. Falconer's awards include a 2011 National Endowment for the Arts Fellowship, the Maureen Egen Writers Exchange Award from Poets & Writers, a Tennessee Individual Artist Grant, the New Delta Review Eyster Prize for Poetry, and the Barthelme Fellowship. Born and raised in Virginia, Falconer earned an M.F.A. from the University of Maryland (1997) and a Ph.D. in Creative Writing and Literature from the University of Houston (2002). He currently lives in Los Angeles, California with his family.
---
Elizabeth Falconer
Originally from Portland, this Koto Master is now based in Seattle. She began studying koto in 1979. After over a decade of studies in Japan under koto masters Sawai Kazue and Sawai Tadao, she returned to the United States and created the Koto World label. She is the recipient of Parents' Choice, NAPPA, and iParenting Media awards for her recordings of Japanese folktales and music, and her solo album Deep Pool received a Just Plain Folks Award for best solo instrumental album in 2004. She is active in the Pacific Northwest as a performer, composer, storyteller and collaborator in a wide variety of artistic projects. She holds a Ph.D. in International Education.

---
Roger Fanning
A Seattle-based poet whose first book, The Island Itself, published in 1991, was a National Poetry Series selection. His second collection, Homesick, was published by Penguin in 2002. His poems were also included in The Bread Loaf Anthology of New American Poets in 2000. He has taught at Warren Wilson College, Syracuse University and Bucknell University. His awards include the 1992 Whiting Award.

---
Carol Despeaux Fawcett
Holds a B.A. in English with a concentration in writing from Western Washington University where she was co-editor of the college literary journal, Jeopardy. In 2009, she earned her MFA degree from Goddard College in Vermont. Her poetry has appeared in many Pacific Northwest literary magazines, and displayed through Poetry Corners, a project sponsored by the Bainbridge Island Arts & Humanities Council. In 2006, she received a poetry grant from Return to Creativity. Segments of her memoir, Born Into Shadows, have appeared in The Pitkin Review. She is currently working on a fantasy novel about a young woman who discovers she can heal fallen angels. Her website is: www.caroldespeaux.com and her upcoming blog on writing is www.onewildword.com.
---
Jeff Fearnside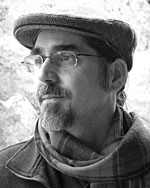 His writing focuses strongly on place, culture, and the natural environment. His poetry has appeared or is forthcoming in literary journals such as The Fourth River, Permafrost, Qarrtsiluni, Blue Earth Review, Clackamas Literary Review, and The Los Angeles Review, among others. His chapbook Lake, and Other Poems of Love in a Foreign Land, winner of the Standing Rock Cultural Arts Open Poetry Chapbook Competition, was published in 2011 and additionally won the Peace Corps Writers 2012 Poetry Award.
He has also published his fiction and creative nonfiction in many journals and anthologies, including The Pinch, Rosebud, Many Mountains Moving, New Madrid, Potomac Review, The Chalk Circle: Intercultural Prizewinning Essays (Wyatt-MacKenzie Publishing), and Everywhere Stories: Short Fiction from a Small Planet (Press 53).
Other national awards for his writing include a Grand Prize in the Santa Fe Writers Project Literary Awards Program and the Mary Mackey Short Story Prize, as well as five fellowships, including nature writing residencies at the Bernheim Arboretum and Research Forest and the H. J. Andrews Experimental Forest.
He lived and worked in Central Asia for four years, first as a university instructor through the U.S. Peace Corps and later as manager of the Muskie Graduate Fellowship Program in Kazakhstan and Kyrgyzstan. He has traveled widely along the Silk Road in Asia, throughout Great Britain and Ireland, and in more than 40 U.S. states.
Fearnside earned degrees in Creative Writing from Bowling Green State University (BFA) and Eastern Washington University (MFA), and has taught writing and literature at the Academy of Languages in Kazakhstan, Washington State University, Western Kentucky University, Prescott College, and, currently, Oregon State University. He lives with his wife Val and their two cats in Corvallis. For more info: http://www.Jeff-Fearnside.com.
---
Lorraine Ferra
A native of the San Francisco Bay area, a poet-in-residence since 1980 with various state arts commissions, teaches in schools across the country. She has also taught in art museums, science centers, natural history museums, and youth-in-custody programs. She is founder/director of Wordtracks, a nature-based writing program, and her book, A Crow Doesn't Need A Shadow: A Guide to Writing Poetry from Nature, received endorsements from the National Council of Teachers of English and Teachers & Writers Collaborative. Ferra's poems, critical reviews, and translations of Portuguese poetry have appeared in numerous literary journals and anthologies. She is the author of two collections of poems: Eating Bread, and What The Silence Might Say. She lives with her partner in Port Townsend, Washington.
---
Karen Finneyfrock
Poet, novelist and teaching artist in Seattle. Her second book of poems, Ceremony for the Choking Ghost, was released on Write Bloody press in 2010. Her young adult novel, Celia, the Dark and Weird, is due from Viking Children's Books, a division of Penguin Group USA in Spring 2012. She is a Writer-in-Residence at Richard Hugo House in Seattle and teaches for Seattle Arts and Lectures' Writers-in-the-Schools program. In 2010, Karen traveled to Nepal as a Cultural Envoy through the US Department of State to perform and teach poetry and in 2011, she did a reading tour in Germany sponsored by the US Embassy.

---
Joan Fiset
Is the Writer in Residence at Richard Hugo House. Her collection of poetry, Now the Day Is Over, was published by Blue Begonia Press in 1997. She has been teaching for more than thirty years.

---
Paul Fisher
Was born and grew up in Seattle, and graduated from Queen Anne High School, that haunted institution which is now a historical landmark. He earned a master's degree in Art & Education from Washington University in St. Louis, an MFA in poetry from New England College, and has studied writing in a variety of academic and workshop settings, including the University of Washington, Centrum at Port Townsend, and the Writer's Center in Bethesda, Maryland. The recipient of an Individual Artist's Fellowship in Poetry from the Oregon Arts Commission, he has moved into and out of more parts of the country than he cares to think about. Visual artist as well as poet, he believes that lyric poetry has as much in common with music and painting as it has with prose. Paul lives in Bellingham, Washington with his wife, Linda, a health care executive. His poems have appeared in various periodicals, including Cave Wall, Crab Creek Review, Naugatuck River Review, Nimrod International Journal, several anthologies, and been honored with awards from literary journals such as Defined Providence, Explorations, and Nimrod, and won the Dirty Napkin Cover Prize. His first book, Rumors of Shore, won the 2009 Blue Light Book Award. For more information or to contact him, visit his website at: www.PaulFisherPoet.com.

---
Kathleen Flenniken
Grew up in Richland, Washington, and earned B.S. and M.S. degrees in Civil Engineering from Washington State University and UW. She worked as an engineer and hydrologist for eight years, three on the Hanford Reservation. Moved to Seattle in 1986 and lives there with her husband and their three children. When her children were very small, Kathleen began writing poems; she never returned to engineering. She holds an MFA in Creative Writing from Pacific Lutheran University.

Her first collection of poems, Famous, won the 2005 Prairie Schooner Prize in Poetry and was the third book in that series by the University of Nebraska Press. Famous (University of Nebraska Press, 2006) was named a Notable Book by the ALA and was a finalist for the Washington State Book Award. Her second collection, Plume, published in 2012 by University of Washington Press, was selected by Linda Bierds for the Pacific Northwest Poetry Series. It is a meditation on the Hanford Nuclear Site in Washington State, and was a finalist for the William Carlos Williams Award from the Poetry Society of America. She is a co-editor and president of Floating Bridge Press. She is the recipient of a 2005 Literary Fellowship from the National Endowment for the Arts, and a 2003 Literary Fellowship from Artist Trust, along with grants from Artist Trust and Seattle Office of Arts and Culture. Flenniken's poems have appeared in Poetry, The Iowa Review, The Southern Review, Mid-American Review, Farm Pulp, Prairie Schooner, and Poetry Daily. She has taught poetry in the schools through the Washington State Arts Commission, Writers in the Schools, and Powerful Partners. In 2012 she was named Washington State's Poet Laureate for 2012-2014. Her website is http://kathleenflenniken.com/blog.
---
Robert Francis Flor, Ph.D
Robert is a Seattle native raised in the city's Central Area and Rainier Valley. His poems appeared in the Soundings Review, Four Cornered Universe, 4 and 20 Journal, the Wanderlust Journal, the Tamafyhr Mountain Poetry Review, Poets Against the War, the Seattle Post Intelligencer (2005) and the Field of Mirrors anthology (2008). In 2012, several poems will be published in two anthologies, Voices of the Asian American Experience by the University of Santa Cruz and Where Are You From?, the Thymos Book Project, Portland, Oregon.
He is developing plays about the Filipino community in Seattle. The FAYTs - (The Filipino American Young Turks) is his second full-length play completed in 2013. His first play Daniel's Mood – Mestizos , aStudio Lab selection at Freehold Theatre, was published in 2011. My Uncle's Letters, Pinoys Play Baseball two full-length plays are in revision. Silk and War, Enfield in Abbysinia and Enfield and the Burma Theater,a series of World War II plays are in conversion to radio plays. The Injury, a ten-minute play, was performed in the Eclectic Theater Festival in Seattle in 2013. Pinoy Hill, a recently completed ten-minute play, was performed in the 2014 Eclectic Theater Festival. Two additional 10-minute plays are in the works Pinakbet and The Salamangka Barber Shop. Additionally, he's in the initial stages of converting several children's folktales from the Philippines published by Tahanan Books into plays.
Robert graduated from the Artist Trust 2010 EDGE Writers Development Program and is a former board member of ArtsWest Theater. He co-chairs Pinoy Words Expressed Kultura Arts (PWEKA), a Filipino artist & writers organization. He was the Poets and Writers, Inc. Writer in Residence in April 2012. Bob is a member of the Theatre Puget Sound, American Writers & Writing Programs and the Dramatist Guild of America.
---
Nancy Flynn
Attended Oberlin College, Cornell University, and earned an M.A in English/Creative Writing from the State University of New York at Binghamton in 1994. For two decades, she worked as a senior administrator and publisher in Cornell University's information technologies division. Her first book-length poetry collection, Every Door Recklessly Ajar, was published by Cayuga Lake Books in June 2015. An earlier version was a finalist in the Crab Orchard Series in Poetry First Book Competition in 2013 and 2014. Her first chapbook, The Hours of Us, was published by Finishing Line Press (2007) and her second, Eternity a Coal's Throw, by Burning River Press (2012). Her poems have appeared widely in journals including Gold Man Review, PANK, Poemeleon, Posit, and Raven Chronicles; since 2007, over twenty of her poems have been Oregon Poetry Association contest winners including three in first place. Nancy received the 2004 Oregon Literary Fellowship/Leslie Bradshaw Award in Literary Nonfiction and the inaugural James Jones First Novel Fellowship in 1993. She grew up on the Susquehanna River in northeastern Pennsylvania, spent many years on a downtown creek in Ithaca, New York, and now lives near the mighty Columbia in Northeast Portland. A complete list of her publications is at www.nancyflynn.com.
---
Michael C. Ford (12/13/1939 - )
Poet, playwright, editor, and recording artist, born in Chicago and currently living in West Los Angeles. Between 1974 and 1977 he co-edited a prose/poetry journal called The Sunset Palms Hotel. He also edited two anthology projects The Mount Alverno (Peace Press, 1971) and Foreign Exchange (Biographies, 1979).
Influenced by poet Kenneth Patchen in the integration of spoken words with jazz, Ford has collaborated in recordings with other musicians, including The Doors drummer John Densmore, keyboardist Ray Manzarek and trombonist Julian Priester.
He first read at a fund raiser for Norman Mailer's run for mayor of New York in 1969 with Jim Morrison, Jack Hirschman & Michael McClure. His work often resurrects legendary actresses and jazzmen, or invokes Los Angeles, the Pacific Northwest and the shores of Lake Michigan, reflecting on the passage of time in America.
Poetry
San Joaquin Valley Solutions (with photos by Rose Albano Risso), Ion Drive Publishing, 2012
The Demented Chauffer & Other Mysteries, Ion Drive Publishing, 2009
The Marilyn Monroe Concerto, Ion Drive Publishing, 2008
To Kiss the Blood off Our Hands, Ion Drive Publishing, 2007
Nursery Rhyme Assassin, Inevitable Press, 2000
Emergency Exits (Selected Poems 1970-1995), Amaranth Editions, 1998 (earned Pulitzer Prize nomination in 1998.)
Cottonwood Tract, Amaranth Editions, 1996
Ladies Above Suspicion, Illuminati, 1987
Sloe Speed, Biographics, 1984
The World is a Suburb of Los Angeles, Momentum Press, 1981
Twice, 1980
Prologue To An Interview With Leonard Cohen, Image Graphics, 1979
Sleepless Night in a Soundproof Motel, Mudborn Press, 1978
Westpoint, Biographics, 1977
Rounding Third, 1976
Lawn Swing Poems, Snowville Press, 1975
Lacerations in a Broom Closet, Seeing I Press, 1974
Sheet Music, Anacapa Press, 1972
There's a Beast in my Garden, 1971
Stuttering in the Starlight, 1970.
Plays
His plays have been staged internationally, and a screenplay version of a West Coast production of Blondes Don't Bother To Knock is currently in production.
Recordings & CDs:
Hen House Studios Anthology Volume 4 with Ray Manzarek 2004
Hen House Studios Anthology Volume 2 with Jazz Fiction 2002
The Los Angeles Bards (9 Poets Take A Swing at the National Pastime), Hen House Studios, 2002 (compilation)
Fire Escapes, New Alliance Records, 1995
Motel Cafe, Blue Yonder Sounds, 1988
Language Commando, SST, 1986 (earned a Grammy nominationin 1986)
Fast Food Sanitarium: counter-culture poetry for the new millennium is upcoming.
He recently concluded a recording project: a verbal rhapsody which pays an important tribute to both the art and the history of percussion; collaborating with DOORS cofounder John Densmore at the drumkit. Besides publishing music journalism and essays on other aspects of American cultural history, he has served as judge and panelist for literary arts organizations and publishers. He has taught in middle schools and high-schools through the PEN in the Classroom program, at nationwide universities, and has recited at various venues: many times with musical accompaniment. He also coordinated and hosted the production of The Signature of All Things-Kenneth Rexroth, a DVD available from Hen House Studios http://www.henhousestudios.com. More info at http://www.cinetropic.com/ford/bio.html.
---
Ray Foreman
Editor and publisher of the Clark Street Review for the past 15 years and more recently the Back Street Quarterly. He is based in Berthoud, Colorado.
He has been there and done that but has always done it his way. "I made a little money, traveled, played, rode motorcycle for almost 30 years, lived in West Seattle a block from the Vashon Ferry, in Portland Oregon, where I learned how to slug poetry at the Mediterranean Tavern on Burnside from guys who wrote from their gut. I just couldn't write pabulum. Years ago I lived in SF and took a writing workshop with David Fisher who was about, or was, crashing. In his apartment sitting with the cockroaches on the floor, he said write a story and then fell asleep, boozed, in his chair. I remember what he said, have been using it ever since, "write a story about the first thing that comes to your mind," I did. I think back, all my letters over the years were stories, all my poems today are still stories.
"In 1990, living in San Luis Obispo, I did some poetry readings, started a poetry magazine, Coffehouse Poet's Quarterly which ran for 6 years. It was successful as magazines go, but was eclectic. Turned it into a bi-monthly then folded it and the subscribers didn't lose more than a cup of coffee or two. Kept quiet for 2 years while I birthed Clark Street Review. (Chicago) If you ever hung around Bughouse Square and guys like Studs Terkel, You know you can't or won't write Cream of Wheat poetry. Clark Street's on its 14th year. Backstreet on its 7th. It's the same as CSR in a different format which I prefer. My forte is writing stories which are what my poems are. As I think back, I should have gone into writing screen plays. Today, never a week goes by that I don't write at least two or three long narrative poems."

---
Lee Foust
East Bay native Lee Foust relocated to San Francisco to study creative writing in the early '80s; abandoning both, he traveled to Europe, a novel idea in his head, and fell in love with a fugitive Finn and the city of Rome. Later, he studied in Florence and NYC, obtained a Ph.D., wed a well known rock critic, and co-edited Resister magazine. Still later, washing again upon Tuscan shores, Lee began teaching Literature and Creative Writing courses for a couple of US universities in Italy, re-married and fathered a child. Nowadays he rents in Florence and San Francisco with photographer Debra A. Zeller, writes a literary column for The Florence Newspaper, still teaches, and recites his own works, with and without banging a drum, to anyone who'll listen. Foust's fiction, poetry, and essays have appeared in Aql, Dark Ages Clasp the Daisy Root, h2so4, the Village Voice, Semicerchio, Resister, WTF, and The Book of Broken Pages. He also wrote the "Crass" entry for the Spin Alternative Record Guide because no rock critic would touch it.
"I learned the theatrical arts with the American Conservatory Theater group in San Francisco and appeared in various productions in my hometown's local repertory theater and at the Berkeley Shakespeare Festival as well. I combined my interests in music, writing, and performance by co-founding the band Nominal State, with whom I wrote lyrics, sang, drummed, performed, and recorded throughout the '80s. (I wrote a futuristic rock Opera called 316 when I was eighteen and performed it to bewildered UC Berkeley students in costume at the Berkeley Square in 1980.) Even as my writing has evolved into longer prose forms over the years, I've continued to experiment with words, recitation, drumming, sounds, and performance techniques. I've performed my stuff on stage and on the radio in San Francisco, New York City, Buffalo, NY, Sacramento, and in Florence, Italy, where I can usually be found between gigs dodging traffic upon Rocinante, my bike, "that which rolls." Links to his main sites:
http://leefoustauthor.wordpress.com/
https://www.facebook.com/Lee.Foust.Literature
http://www.leefoust.com/index.html
---
David Francis
An independent curator by trade. For the past two decades his poems have appeared in about a dozen literary journals including Art Access, The Iowa Review, Ploughshares, Verse, Poetry Northwest, and are forthcoming in Switched-on Gutenberg (one of the first Internet poetry journals). In 2010, the Center on Contemporary Art published his first book, Otherwise This Stone. He holds MFA and PhD degrees from University of Washington and taught in Poland and Hungary as a Fulbright scholar. He currently works as the public art coordinator for the City of Shoreline, Washington.
---
Donald Frankel
Born in New York City on Oct. 21, 1929 and died Nov. 15, 2008 in St. Louis. He received a bachelor's degree in philosophy from Columbia University in 1952 and an M.A. in English also from Columbia in 1953. He taught at Washington University in St. Louis from 1960 to 1991 and at his death was poet in residence emeritus. His poetry style was free ranging, often at epic length, in colloquial free verse, occasionally intercut with prose, and he would juxtapose disparate subjects against each other. His work was appeared in The New Yorker and other publications.
His poetry books were mostly published by Atheneum:
Not So the Chairs: Selected and New Poems, 2003 Mid-List Press
A Question of Seeing, 1998, University of Arkansas Press
Beyond Despair, 1994, Garlic Press
Selected Shorter Poems, 1987, Atheneum
The Wake of the Electron, 1987, Atheneum
Reading Ourselves to Sleep, 1985, Pterodactyl Press
The Detachable Man, 1984, Atheneum
What Manner of Beast, 1981 Atheneum
Endurance: An Antartic Idyll, 1978, Atheneum
Going Under, 1978, Atheneum
A Mote in Heaven's Eye, 1975, Atheneum
Adequate Earth, 1972 Atheneum
The Garbage Wars, 1970 Atheneum
Answer Back, 1968, Atheneum
A Joyful Noise, 1966 Atheneum
Simeon, 1964 Atheneum
The Clothing's New Emperor, 1959, Scribner.
He co-translated with Carolyn Kizer A Splintered Mirror: Chinese Poetry from the Democracy Movement which was published by North Point Press in 1991. In his last years he returned to sculpture, assembling forms from buttons, bottle and other found objects.
---
Monique Franklin
Poet and teaching artist also known as Verbal Oasis, is from Seattle. She is a member of African American Writer's Alliance and is published in their latest anthology Threads. Her poetry gives voice to social issues, human relationships, her influences, and her own self-discovery. She currently co-hosts and co-produces Afrodisiac Erotic Poetry Show Celebrating the Diversity and Sexuality of People of Color (Afrodisiac Seattle on Facebook).
She has self-published two volumes of poetry entitled Acoustic Accolades and Erotic Annals of a Poet. Monique released her first live album in 2012 entitled Acoustic Accolades Volume I that features a live jazz trio with her spoken word. Available at Acoustic Accolades Vol.1 or http://lucidliverecords.bandcamp.com. She regularly reads her work at various local establishments and her work can be seen www.verbaloasis.com.
---
Jay Frankston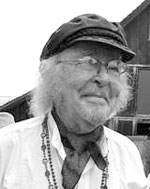 Jay Frankston was raised in Paris, France. Narrowly escaping the Holocaust he came to the U.S. in 1942, became a lawyer and practiced on his own in New York for nearly twenty years, reaching the top of his profession, sculpting and writing at the same time.
In 1972 he gave up law and New York and moved himself and his family to Northern California where he became a teacher and continued to sculpt and write. He is the author of several books and of a true tale entitled "A Christmas Story" which was published in New York, condensed in Reader's Digest,
translated into 15 languages, and called a Christmas Classic by many
reviewers. El Sereno, his latest novel, is a short epic set in Spain with authentic historical background. It took ten years and two trips to Madrid to complete. Jay Frankston wlp@mcn.org

---
Patrick Friesen (1945- )
Carry the Shadow, Porcepic Books, Vancouver, B.C., 1999
St. Mary at Main, Muses Co., Winnipeg, 1998
A Broken Bowl, Brick Books, 1997
Blaspheme's Wheel, Selected and New Poems, Turnstone Press, 1994
You Don't Get to be a Saint, Turnstone Press, 1992
Unearthly Horses, Turnstone Press, 1984

---
Casey Fuller
Fuller has lived in the Northwest for 33 years. He was born in Olympia, Washington, where he was educated at public schools, and studied literature and cognitive science at The Evergreen State College. He received his MFA from the Rainier Writing Workshop at Pacific Lutheran University in 2008. He has worked as an auto detailer, burrito roller, fruit vendor, note taker, office worker and, most recently, as a forklift driver in a warehouse where he wrote poems during his breaks. In 2011, Casey Fuller won the Floating Bridge Chapbook Award for his poetry collection, A Fort Made of Doors. In 2010, he won the Jeanne Lohmann Poetry Prize. In 2009, the city of Olympia awarded him the Here Today art grant. His poems have appeared in Crab Creek Review, Switched-On Gutenberg, A River and Sound Review, Palabra, and other publications. He lives in Portland, Oregon.
---
Kelle Grace Gaddis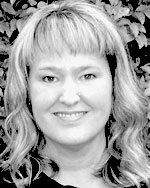 Began her career as an actress and playwright. During the 80s and 90s she acted in numerous plays including Talking With, Marat/Sade and Dark of the Moon. In 1998 she wrote and directed Club Anywhere at the New City Theater. She was educated at Cornish College of the Arts for three years before she left on an eight-year traveling hiatus to Japan, Korea, England, Ireland, France, Australia, New Zealand and various parts of Central and South America.
Ms. Gaddis earned her Bachelors degree in Culture, Literature and the Arts from the University of Washington and is currently completing her Master's degree in Creative Writing and Poetics at UW and anticipates graduating in June of 2014.
She has been performing nationally and internationally at poetry festivals and on various radio shows. She is the host of The Arts, Literature and Music Hour on UWave Radio and a feature writer for the Husky Herald.
In recent years Ms. Gaddis has been a guest on CBS Radio's The Psychic Next Door with Michelle Hall and Darkness Radio with David Schraeder. In 2011 she joined the Ghost Adventurer's TV program during their Seattle Conference as a guest lecturer on paranormal activity.
She has received additional recognition for her poem "Reservation" in Poetry.org's 2004 national poetry contest. Currently she is working on two chapbooks that she hopes to publish in 2014.Ms. Gaddis has been published in Clamor Literary Arts Journal in 2011, 2012 and 2013 and in Waterlogged in 2013.
---
Jeannine Hall Gailey
Poet Laureate of Redmond and the author of three books of poetry: Becoming the Villainess (Steel Toe Books, 2006), She Returns to the Floating World (Kitsune Books, 2011,) an Eric Hoffer Montaigne Medal finalist for 2012, and Unexplained Fevers ( Kitsune Books, 2013). Her work has been featured on NPR's The Writer's Almanac, Verse Daily, and in The Year's Best Fantasy and Horror. Her poems have appeared widely in journals including American Poetry Review, The Iowa Review, and Prairie Schooner. She was awarded a 2007 and 2011 Dorothy Sargent Rosenberg Prize for poetry and a 2007 Washington State Artist Trust GAP Grant. She volunteers as an editorial consultant for Crab Creek Review and currently teaches part-time at the MFA program at National University and she reviews books for The Rumpus. Her web site is www.webbish6.com.

---
William Scott Galasso (1952-)
Was born in New York, graduated from Hoffstra University in 1974, moved to California in 1978. On Valentine's day in 1990 he moved to Washington State with his wife Vicki. He has traveled extensively through the U.S., Western Canada, Mexico, the Caribbean and throughout Europe, and Turkey and North Africa. He keeps in training and has participated in the STP cycling trip.
He is the author of fourteen books of poetry, including Collage (New and Selected Poems), published in November 2012. His latest haiku collection Silver Salmon Runes was just published on Createspace. His work has appeared throughout Europe, Japan, New Zealand, Australia, China, Canada, India and the U.S. Laughing Out Clouds was published in Sept. 2007. Other recent books include Sea, Mist and Sitka Spruce, Blood (family) and Ink (Poems 1996-2003) Odori, Blue (haiku/senryu) 2004, Rainbow Music and Vermillion Faling. He has won numerous awards and his work has appeared in over 140 journals and magazines in Europe, Japan, New Zealand, Australia, Canada, and the U.S.
He sometimes hosts and organizes poetry events, including two poetry festivals on the Eastside, served as MC/reader at the 2005 Ballard Arts festival and participated on Cable TV's channel 29 poetry series. In addition, he's appeared in Poets On, Bouillabaisse, Midwest Poetry Review. In March 2006, he participated in the reading of Eliot Weinberger's What I Heard about Iraq, as the voice of Gen. Colin Powell. In January of 2007, he collaborated with the UW group Earth Now which sponsored a reading on Ecology and the Environment. In March 2008 he was a featured reader for the PoetsWest poetry series on KSER 90.7 FM in Everett, WA.
---
Kate Gale
Managing Editor of Red Hen Press, Editor of the Los Angeles Review and President of the American Composers Forum, LA teaches in the Low Residency MFA program at the University of Nebraska in Poetry, Fiction and Creative Non-Fiction. She serves on the boards of A Room of Her Own Foundation and Poetry Society of America. She is author of five books of poetry and six librettos including Rio de Sangre. Her newest books are The Goldilocks Zone from the University of Nebraska Press in January 2014 and Echo Light from Red Mountain Press fall of 2014. She lives in Los Angeles with her husband and children.
As of 2013, she had published twenty-one novels, four collections of essays, twelve books for children, six volumes of poetry and four of translation, and has received many honors and awards including Hugo, Nebula, National Book Award, PEN-Malamud. Her most recent publications are The Unreal and The Real: Collected Stories 1 and 2 (Small Beer Press), which won the 2014 Ken Kesey Award from Oregon's Literary Arts, and Finding My Elegy: New and Selected Poems, 1960 – 2010 (Houghton Mifflin Harcourt, 2012).
---
Tess Gallagher (1943- )
A poet, short story writer, and essayist, Tess Gallagher lives in Port Angeles, Washington. She is one of the most beloved and widely read authors in the world today. Educated at the University of Iowa (M.F.A. in Creative Writing and Poetry) and the University of Washington (B.A., M.A.), she received an Honorary Doctorate of Humane Letters from Whitman College in 1998. She has won numerous awards in both poetry and fiction, including the prestigious Nancy Blankenship Pryor Award (1999) for her unique contributions to the literary culture of the state of Washington. She has held teaching positions at universities around the U.S., most recently as the Edward F. Arnold Visiting Professor of English Chair at Whitman College (1996-1997) and Writer in Residence at Bucknell University (1998). Individual poems and books by Tess Gallagher have been translated into many languages, including Dutch, Italian, French, Spanish, German, Japanese, and Norwegian. She is the literary executor for the estate of her late husband, Raymond Carver, and was the consultant with Robert Altman and Frank Barhydt for the film, Short Cuts, based on a poem and nine of Carver's short stories. Visit Tom Luce's web site on Tess Gallagher www.whitman.edu/english/carver/reviews1.html. Besides new poems, Tess also worked on a book of oral stories with the Irish painter and storyteller, Josie Gray, The Courtship Stories. The following is only a partial listing of writings by Tess Gallagher.
Tess Gallagher's poetry collections include:
Midnight Lantern: New and Selected Poems, Graywolf Press, 2011
Dear Ghosts, Graywolf Press, 2006
Portable Kisses, Bloodaxe Books, England, 1996; Earlier editions by Capra Press, 1994 and 1992
My Black Horse: New and Selected Poems, Bloodaxe Books, England, 1995
Instructions to the Double, Carnegie-Mellon, 1994
Moon Crossing Bridge, Graywolf Press, 1992
Amplitude: New and Selected Poems, Graywolf Press, 1987, reprinted 1999
Willingly, Graywolf Press, 1984
Under Stars, Graywolf Press, 1978.
Other books and writings (partial list):
Barnacle Soup: Stories from the West of Ireland, (collaboration with Irish painter and storyteller Josie Gray), Blackstaff Press and Eastern WA Univ. Press, 2008
Introduction to Call If You Need Me, a collection of newly discovered stories by Raymond Carver, Harvill Press, England, July 2000, and Knopf, January, 2001
Essay "The Pure Place" published in Sleeping With One Eye Open, U of Georgia Press, 2000
Soul Barnacles: Ten More Years with Ray (Collection of essays, letters, interviews, and journal entries), U of Michigan Press, Fall 2000
At the Owl Woman Saloon (Short stories), Scribner, 1997. Published in paperback by Simon & Schuster, 1999
The Lover of Horses (reprint), Graywolf Press, 1992
Introduction to Carver Country (Photographs by Bob Adelman with selections from stories and poems by Raymond Carver
A Concert of Tenses (Essays), U of Michigan Press, 1986.

---
Laura Gamache
Seattle poet and educator has poems currently appearing online in The Far Field, Menacing Hedge, and Oregon Poetic Voices, and in print in CLR 2010, Turn: and in her chapbook, nothing to hold onto. She teaches for Seattle Arts & Lectures' WITS and her essays appear on SAL's WITS Blog and Teachers &Writers' Classics in the Classroom. Was Sprague Williamson Writer in Residence in Chiloquin, Oregon for three years.
---
Maya Ganesan
Only 16 years old, she published her first poetry collection at the age of 10 years: Apologies to an Apple, published by Classic Day Publishing in 2009. Her poems have appeared in Crab Creek Review, Hobble Creek Review, Cirque, Fire on Her Tongue (Two Sylvias Press), and other journals and anthologies. She lives in Redmond, Washington.
---
Matt Gano
Poet, writer, and performance artist residing in Seattle but born and raised in Eastern Washington. He earned a BA in creative writing from Western Washington University. Has toured colleges, high schools, and middle schools as a guest speaker on blending poetry for the page with performance by vocalizing the intention of the written word. Matt is the founder of and facilitates workshops for Seattle's youth poetry program; Youth Speaks. Matt is the lead facilitator of an all-ages weekly writing circle held at Langston Hughes PAC in Seattle. His publications include Suits for the Swarm (MoonPath Press, 2013), Bones for the Builder, Music Maker, Welcome Home, I Eight the Infinite, and Art Barker, and a CD A Giant's Pulse. He has featured in Bellingham and at the Victrola Cafe in Seattle for its Reading Series, Penguin Cafe in Anacortes for a benefit for the Robert Sund Foundation. He was a guest speaker for "Defending the Dream," the Martin Luther King Day celebration, at Bellingham City Hall in 2003. He also placed as a prize winner in the Washington Poet's Association's Bart Baxter Award contest for 2003 and was a member of the National Poetry Slam team for Seattle in 2004 and 2005. He has represented Seattle at the National Poetry Slam multiple years and is the 2008 Seattle Grand-Slam champion.
Matt is currently a writer-in-residence for Writers in the Schools (The Center School), project manager and teaching artist for Urban Artworks, and a teaching artist for the Skagit Valley Poetry Project. Matt's dynamic work has led to recent invitations as a panelist and instructor for the Skagit Valley Poetry Festival (2012, 2014) and as a faculty member for the LiTFUSE writer's conference (2014). He has guest lectured at The Juilliard School in New York City and worked international residencies teaching creative writing at the Hong Kong School of Creativity, and in Seoul, Korea for the Youth Creativity Summit. See more at matttgano.com. Matt is the founder of Youth Speaks Seattle's famed program "The Writing Circle" and is currently an artist-in-residence with Seattle Arts and Lectures, Writers in the Schools.

---
Tomás L. Gayton (1945- )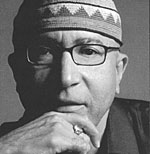 Born and raised in Seattle, the grandson of black pioneers John T. Gayton and Magnolia (Scott) Gayton. Tomas began writing verse soon after graduating with a Juris Doctor from the University of Washington. Besides being a poet, Tomas is also a Civil Rights Attorney, social activist, world traveler, teacher, and lecturer. He is the oldest child of the Seattle jazz drummer Leonard Gayton and Leonard's wife Emma. Tomás grew up in Seattle's Mount Baker neighborhood overlooking Lake Washington and the Floating Bridge. He and his two younger brothers and sister attended John Muir Elementary School, Washington Junior High, Asa Mercer Junior High, and Franklin High School. He graduated from the UW and (in 1970) from the UW School of Law. In 1971, he received a Reginald Heber Smith Poverty Law Fellowship and began doing civil rights litigation in Seattle's Central Area. During that time he filed in Seattle's Federal District Court one of the first fair housing law suits. He worked with the Public Defenders office and had an office in Smith Tower. At the same time, right after graduating from law school, he began attending the verse writing seminar of Nelson Bentley (1918-1990). He says that he was then "well on my way to a love affair with words." In 1977, he moved to San Diego.
His work has appeared in various publications and literary journals, including The Seattle Times, The Seattle Review, Sheila Na Gig, San Diego's Vision Magazine, The Poetry Conspiracy, Urban Walls, Collectively Creatin', The National Catholic Reporter and Voices in Wartime. Vientos de Cambio/Winds of Change (Poetic Matrix Press, 2005), a bilingual volume of poetry is Tomás' fifth volume of prose and poetry. His other books are: Yazoo City Blues, Time of the Poet, Dark Symphony in Duet with the late Sarah Fabio, Two Races, One Face with John Peterson. Sojourn on the Bohemian Highway, a collection of prose and poetry on his global travels, was published in 2013 by Poetic Matrix Press in California.
As a member of the Bicentennial Performing Arts Project of Pasadena, Tomás performed his obra with the poetry ensemble, Long Journey Home. He has recited his work at the La Jolla Museum of Contemporary Art, and Le Musee D'Art Moderne in Paris, France, Elliot Bay Book Company in Seattle, Dizzy's jazz club and D.G. Wills in San Diego, Bukowski's in Vancouver BC, the Union Nacional de Escritores y Artistas de Cuba (UNEAC) in Havana, Off Moroka Cafe Africaine in Capetown South Africa, La Noche in Lima Peru, Cafe Galeria, Santo Domingo, Dominican Republic.
Tomãs has recited his poetry on KPFK, Pacifica radio, Los Angeles, and was featured on San Diego Profiles, CityTV. He has performed selected poems accompanied by noted jazz musicians Charles McPherson, Daniel Jackson, and cousin Clark Gayton. He has taught verse writing at San Diego's Writing Center and The Girls' Rehabilitation Facility. He conducted Poetry Workshops at D.G. Wills bookstore and cofounded San Diego Poets' Press. More infomation on his books can be found at http://www.poeticmatrix.com/. He also has a personal web site sambajia.com.

---
Gary Geddes (1940- )
His roots are in Vancouver, British Columbia. Gary Geddes received both his M.A. and his Ph.D. in English from the University of Toronto. He has taught at Concordia University, the B.C. Institute of Technology, and the University of Victoria. He has been a visiting assistant professor at the University of Alberta and Carleton University and is the second Distinguished Professor of Canadian Culture at Western Washington University in Bellingham. He is a teacher, critic, editor, essayist, and award-winning poet, whose work has been published in Canada, England, China, Hong Kong, Ireland, the United States, and Chile, translated into five languages, and broadcast on CBC and BBC radio. His Twentieth Century Poetry & Poetics is considered a classic.
The following publications by this award-winning poet, playwright, represent only a partial listing:
Flying Blind, Goose Lane Editions, Fredericton, N.Br., 1998
Twentieth Century Poetry & Poetics, Oxford University Press, 1996 (first published in 1973)
Active Trading: Selected Poems 1970-1995, Goose Lane, Fredericton, N.Br., 1996
The Perfect Cold Warrior, Quarry Press, Kingston, Ontario, 1995
Girl by the Water, Turnstone Press, Winnipeg, 1993
The Art of short fiction: an international anthology, HarperCollins, NY, 1993
Light of Burning Towers: Poems New & Selected, Vehicule Press, Montreal, 1990
No Easy Exit, Oolichan Books, Lantzville, B.C., 1989 (Awarded the Archibald Lampman Prize and the silver medal in the Milton Acorn Competition.)
I Didn't Notice the Mountain Growing Dark: Poems of Li Pai and Tu Fu (translated by Geddes and George Liang), Cormorant Books, Dunvegan, Ontario, 1988
Hong Kong Poems, Oberon Press, Ottawa, 1987
Changes of State, Coteau Books, Moose Jaw, Saskatchewan, 1986
The Unsettling of the West, Oberon Press, 1986
Terracotta Army, Oberon Press, Ottawa, 1984
The Acid Test, Turnstone Press, Winnipeg, 1981
Letter of the Master of Horse, Oberon Press, Ottawa, 1973
Rivers Inlet, Talonbooks, Vancouver, B.C., 1971.
Dr. Geddes' many literary awards include:
Gabriela Mistral Prize, 1995
Writers' Choice Award, 1988, for Hong Kong Poems
National Magazine Gold Award, 1987, for Hong Kong Poems
Americas Best Book Award, Commonwealth Poetry Competition, 1985, for The Terracotta Army
National Poetry Prize, 1981, for The Acid Test.

---
Rajaa A. Gharbi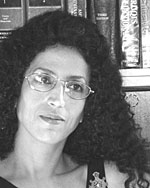 Rajaa A. Gharbi is a highly respected and loved poet, international artist, and socio-linguist. She was born and raised in Mediterranean Tunisia and has been writing and painting for as long as she can remember. A 1970s National Fencing champion in her native homeland, and a multimedia artist with the Troupe Nationale de Theatre de Marionnettes in Tunis since Middle school, she had to choose between a life long commitment to fencing or the arts. She left her national team's fencing strips and her gold medals for literature, and multimedia arts.
Gharbi has also lived in Morocco, her grandfathers' homeland, Spain, and France where she has created artwork in poetry and film. She has been living in the United States and Tunisia since 1982. Although she writes every day, Gharbi limits her published literary work to distilled selections.

A native writer and speaker of the Arabic language, Gharbi is the first North African English language poet in the United States to have been published and awarded public funding for literary work (1986-2006). Her poetry and visual art have been published, presented, critiqued and anthologized by literary and art scholars from North Africa and the United states. She has read from her published poetry and prosems, and has had her visual artwork presented at local, national and international events, solo and group exhibitions since 1989.

She was a 2012 Achievement Award recipient at the international Arab Women Artists Biennale in Sousse, Tunisia, a 2006 Tunisia's Hannibal Arts and Culture Grant award for an honor performance of her poems and retrospective exhibition in Washington DC. In 2007, she was nominated for the Seattle Mayor's Art Award and the Horace Mann Achievement Award. Between 2001 and 2007 her poetry and paintings were celebrated in a number of events that include a 2006 Honor retrospective exhibition, poetry recital, and book signing of her poetry and paintings book titled ...From Songs of a Grasshopper (Kehna Publications 2004). This event was given by H.E. Mohamed Najib Hachana, Ambassador of Tunisia to the United States in Washington DC. Among these events also was a special inclusion in the new Encyclopedia of Arab American Artists, Artists of the American Mosaic, Dr Fayeq S. Oweis (Heinemann 2007), a 2006 extensive study of her poetry presented by North African Literature professor and Literary critic Najib Redouane at the Eighth International Symposium on Comparative Literature, Cairo, Egypt. She is also the author of Digging for Gems (books of poems, Kehna 2004 and 1993) and Blue Forces, a book of essays (Kehna 1998).,We Have Crossed Many Rivers: New Poetry From Africa (an anthology edited by Dr. Diké Okoro 2012 Northwestern University, Evanston)and the Power and the Role of the Intellectual Symposium, Department of English Language and Literature, Cairo University, Egypt (Dr. Najib Redouane, California State University 2005). Her work is profiled and exhibited around the world.
In 2006, on the occasion of Tunisia's 50th year of independence, Gharbi was the first North African English language poet to be invited to publish poetry work in the international Expressions Maghrebines anthology. In 2004 she participated in the presentation of Arabic poetry and culture sponsored by the Bellevue College Arabic Culture Student Association.

Gharbi's readings from her poetry, essays, and visual art works published in the United States also include a 2006 opening keynote address, Working Mother Magazine's Town Hall, the African Diaspora International Film Festival at Columbia University, and other universities, International Indigenous Synergy at the American Indian Contemporary Art Center in San Francisco, National Public Radio, Bumbershoot's International Readers program, Seattle's Langston Hughes Arts Center, the Intiman Theatre, PBS's International Goodwill Arts Festival, Voice of America, National Public Radio, the Elliott Bay Book Company, the 2005 Alliance Francaise's Journee Internationale de la Francophonie, Poets Against the War 1991 and 2004, and Gallery 110, M. Rosetta Hunter and Art & Soul galleries, Ghayya Gallery & Studios, the C.M. Russell Museum, and the Museum of the Great Plains.

Rajaa A. Gharbi owes most of her "informal" education in language and art to her parents, her paternal grandmother, her native and her adoptive homelands (although she feels owned by the land not an owner of it). Her formal education is in fine art, filmmaking, creative writing, and socio-linguistics with a MA degree in Transcultural Communications. Gharbi is a member of the Academy of American Poets and Washington Lawyers for the Arts. She is currently the editor and translator of the first US English Language anthology of North African literature (2009).
For more information on Gharbi's work, to book a reading or request a studio visit, please visit http://rajaagharbi.com or email contact@rajaagharbi.com or call 206.816.9378 in the US or 216.55.748.212 in Tunisia.
---
Jessica Gigot
A poet, farmer, teacher and musician with an academic background in horticulture and plant pathology (Ph.D., M.F.A). Her small farm in Bow, WA –Harmony Fields – grows herbs, lamb and produce. She offers educational and art workshops through her Art in the Barn series, Jessica has lived in the Skagit Valley for over ten years and is deeply connected to the artistic and agricultural communities that coexist in the region. Her first collection of poems, Flood Patterns, was published by Antrim House Books in November 2015 and her writing has been published in the Floating Bridge Press Review and Poetry Northwest.
---
Kuldip Gill
Born in Punjab, India, she immigrated to Canada at the age of five. She worked in forestry and mining before earning a B.A., M.A. and Ph.D. in anthropology from University of British Columbia. She has taught at UBC, Simon Frazier University and at Open Learning Canada, in Burnaby. Her ethnographic areas of interest include South Asia (India and Sri Lanka) and the South Pacific (Fiji). She studied Creative Writing at UBC, Langara College (Vancouver), Banff School of Fine Arts, and Booming Ground Writers Community (1999) UBC. She was B.C. Coordinator of the Canadian Interracial and Intercultural Education Project from the University of Toronto. She is a past president of the Vancouver YWCA, past president of Immigrant and Visible Minority Women of B.C.; and director or member of many other associations. She has served on the editorial board of Prism International. Kuldip is interested in women's issues, the immigrant experience and cultural diversity.Her book, Dharma Rasa, (Nightwood Editions, 1999) received the B.C. Book Award in 2000. She lives in Vancouver, B.C. She teaches a creative writing class (poetry) at the University College of the Fraser Valley. Her poetry has aired on radio; and she has given readings in many libraries, colleges and community venues. Her work has appeared in periodicals such as Event, B.C. Studies, Contemporary Verse 2, and AMSSA-Cultures West. Kildeer's Dance, limited edition broadside, was published in The Poet's Series; illustrated by Jim Rimmer. Colophon Books (1999). Her work also appears in Isis Rising: The Goddess in the New Aeon, An Anthology of Poetry and Art (Temple of Isis, 2000).

---
Mary Elizabeth Gillilan
Has a background in poetry and holds degrees in English literature and education. She also has written three novels, published one. She began the Independent Writers' Studio (IWS) in Bellingham, Washington in September 2009. The IWS provides writers a 6-week group on a continuous basis; writers can pick up a group with the ease of jumping aboard a London tour bus. Her goal was to make writers' groups affordable. She has led groups for over 30 years and was recognized for her editing work by WA State for a local history for northern Whatcom County, Echoes From the Past. IWS has formed an alliance with Norman L. Green's printing company Copies Now which launched "Clover, A Literary Rag" in August 2010. See the IWS blog at www.independentwritersstudio.com for more information.

---
Richard Gold (1948- )
Born in Newton, Mass, he earned a degree in English from Yale. Moved to Seattle in 1983. Founded and runs the Pongo Teen Writing Project, a nonprofit that offers therapeutic creative writing programs to adolescents who are homeless, in jail, in psychiatric care, or in other ways leading difficult lives. Many Pongo authors have suffered early childhood trauma, such as abuse and neglect. And many Pongo authors use poetry to communicate about their experiences and feelings for the first time. As of 2008, Pongo has worked with over 4,000 teens, published 500 teens in 12 anthologies, and given away over 12,000 books. The Pongo web site is www.pongopublishing.org. Before founding Pongo, Richard was managing editor of Microsoft Press. The Odd Puppet Odyssey, a book of Richard's own poetry, with illustrations by his wife Celeste Ericsson, was published by Black Heron Press in 2003.

---
Harvey Goldner (1942-2007)
A much loved Seattle poet who was well known at open mike venues for his poems about the struggles of everyday life, his loves, his childhood, and the changing Belltown neighborhood where he lived. A native of Tennessee, he lived most of his life in Seattle, but remained a mystery to those who knew him. He also drove a taxi a couple of nights a week "to keep body and soul together."
He started writing when he was in high school. A graduate of Rhodes College in Memphis, he did graduate work in classical literature at the University of New Mexico.
His poetry books include:
Memphis Jack, American Flyer and Her Bright Bottom published by Spankstra Press in Seattle, and New Millennium Business. His latest collection, The Resurrection of Bert Ringold, was published posthumously in 2007 by Cinco Puntos Press in El Paso, Texas.

---
Chad Goller-Sojourner
Seattle-based poet, spoken word performance artist and 2007-2008, Seattle Poet Populist Nominee. His inaugural chapbook entitled Born One Thousand Years Too Early: Fat, Dark-Skinned, Gay and Adopted by White Folks. A Fragmentary Journey Towards Alignment received accolades from Maya Angelou and has been described as poignant, chilling and prophetic. Recently he served as the creator, executive producer and artistic director for People of Color Against Aids Network Presents: Standing In The Gap- And Speaking Their Names - Black Gay Poets Honor Their Ancestors - A Spoken Word Requiem. In 2007 he was selected by the Central District Forum for Arts & Ideas to participate in their year-long new works Creation Project which is funded by the National Endowment for the Arts (NEA) and The Microsoft Corporation. To learn more about Chad Goller-Sojourner, visit www.goller-sojourner.com.
---
Art Gomez
Art was born and crazed in Omaha, Nebraska. He moved to Seattle in 1981. In grade school he began writing rhymes and had a stick cartoon called "The Further Adventures Of Cliché Man". The idea was to use nothing but bad puns for the dialogue. Now he writes poems, rhymes, and lyrics. His poems have appeared in Spindrift, Minotaur Press, Poets Against War, Bard Ball, Epiphany, Poetic Matrix, Seattle Muse, Poetry + Motion, and the PoetsWest independent radio program on KSER 90.7 FM. Art is currently the host of the PoetsWest program at Seattle's Green Lake library. He also has the pleasure of working in the field of Developmental Disabilities since 1975.

---
Jorge Enrique González-Pacheco (1969 -)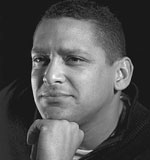 Poet and writer born in the District of Marianao, Havana, Cuba on September 9, 1969. He moved to the United States in 2003, and since 2006 has been living in Seattle, where he cultivates his dearest passion: writing.
Author of the following books and anthologies:
Bajo la Luz de Mi Sangre / Under the Light of My Blood (Bilingual Edition), Victoria BC, Canada, 2009
Tierra de Secreta Transparencia, an anthology of poems by Cuban poet Serafina Nuñez, Madrid, Spain, 2004
Notaciones del Inocente, Moguer, Andalucía, Spain, 2003
Antología de la Décima Cósmica de La Habana, México D.F, México, 2003
Poesía Ilustrada, New York, USA, 1992.
His poetry and journalism have been translated into French, Portuguese and English.
Jorge Enrique studied Philosophy and Hispanic Literature in Cuba and Spain. For several years, he worked for ICAIC, the Cuban Film Institute in Havana. From 1991 to the present date he has published poetry and prose in magazines, anthologies, newspapers, and virtual editions in Cuba, the United States, Spain, Mexico, Argentina, France, Puerto Rico, Chile and Brazil. His poetry has been read in Cuba, Mexico, France, Spain, and the United States, including at the Miami Book Fair International, Seattle University, South Florida University in Tampa and Book People in Austin, Texas. He was a sponsor of the Concert in Memoriam of the Spanish Musical Composer Joaquin Rodrigo, Havana, Cuba in November 2002. From 1994 to 2000, Jorge Enrique collaborated in the preparation of programs on Cuban culture that were included in the curricula of the University of California, Riverside; the Pedagogical University of Orleans, France; and the University of Loyola, Chicago. He is the Founder & Programming Director of the Seattle Latino Film Festival (www.slff.org).
Link to some of his poems: http://bajolaluzdemisangre.blogspot.com/

---
Charles Goodrich
Author of three volumes of poems, A Scripture of Crows, Going to Seed: Dispatches from the Garden (Silverfish Review Press, 2010), and Insects of South Corvallis (Cloudbank Books, 2003), and a collection of essays, The Practice of Home (Lyons Press, 2004), about nature, parenting, and the house he and his wife built in Corvallis, near the confluence of the Marys and Willamette Rivers. He also co-edited the volume In the Blast Zone: Catastrophe and Renewal on Mount St. Helens (Oregon State University Press, 2008). His poems and essays have appeared in Orion, Willow Springs, The Sun, and Best Essays Northwest among many other publications, and a number of his poems have been read by Garrison Keillor on "The Writer's Almanac." Before earning his MFA at age 50 in creative writing at Oregon State, he worked for twenty-five years as a professional gardener, and has also worked as a correctional work crew supervisor, a short-order cook, and a carpenter. He presently serves as Director for the Spring Creek Project for Ideas, Nature, and the Written Word at Oregon State University. See www.charlesgoodrich.com.
---
John Gorski
Was born in Missouri but grew up mainly in Maryland and Ohio. Has a B.A. in English Literature from the University of Cincinnati. He has studied poetry writing at the University of Washington Extension and the Richard Hugo House in Seattle. He has lived in Seattle since 1976. In the past eight years, he has published seven books of poetry and one book of dramas with Author House and iUniverse. His poetry has also appeared in Seattle Poems by Seattle Poets, Paper Boat, Switched on Gutenberg, Art Access, Metro Poetry on the Bus, and Real Change. His book The Ghost of Rationality was published in 2009. His most recent book, Blue Period in Seattle, is available at www.blueperiodinseattle.com.
See his web site for poems set to music http://blueheliumsky.com for the latest updates.

---
Warren Gossett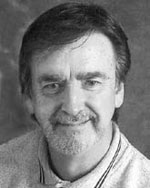 Is a semi-retired Idaho native, having spent most of his adult career in print journalism. Post polio syndrome forced his retirement from the occupations he once enjoyed, but he is now a full-time artist, painting and selling oil landscape and still-life paintings. He is relatively new to Japanese short form poetry but has developed a love for the poetry over the past several years, especially haiku and haiga. He has been published in Simply Haiku, The Heron's Nest, Notes from the Gean, Frogpond, Haigaonline, Haiku Harvest, World Haiku Review, TinyWords, Mainichi Daily News, Clouds Peak, and has participated in several collaborations. Warren lives in Twin Falls, Idaho with his wife Janet and their three dogs, Jax, Kara and Chewy. His poetry website is www.thecrowandthemoon.com and he has an art website as well: www.warrengossettstudio.com.

---
Janice Gould (1949- )
This award-winning poet of Native American (Koyangk'auwi Maidu) and European descent has been widely published in journals and anthologies, including American Poetry Review, Prairie Schooner, and The Geography of Home: California's Poetry of Place. A graduate of the University of California, Berkeley with a B.A. in Linguistics and M.A. in English, she earned her doctorate from the University of New Mexico. Her poetry has been published several journals, including American Poetry Review and Prairie Schooner, and anthologies. She has won awards from the National Endowment for the Arts and the Astraea Foundation. She currently lives in Portland, Oregon where she teaches poetry, writes, and studies classical guitar. Her collections of poetry include:
Earthquake Weather: Poems, U of Arizona Press, 1996
Alphabet (art and poetry), May Day Press, 1996
Beneath My Heart, Firebrand Books, Ithaca, NY, 1990.
---
Neile Graham

---
Jim Grabill
Lives in Portland, Oregon, and is the author of One River (Momentum Press, 1975), Clouds Blowing Away (Seizure and kayak Books, 1976), To Other Beings (Lynx House Press, 1981), In the Coiled Light (NRG, 1985), Poem Rising Out of the Earth and Standing Up in Someone (Lynx House Press, 1994; winner of the Oregon Book Award for Poetry, 1995), Through the Green Fire: Personal Essays, Prose Poems, and Poems (Holy Cow! Press, 1995), Listening to the Leaves Form (Lynx House Press, 1997), Lame Duck Eternity (26 Books, 2001), An Indigo Scent after the Rain (Lynx House Press/Eastern Washington University Press, 2003), Finding the Top of the Sky (Lost Horse Press, 2005--creative nonfiction), and October Wind (Sage Hill Press, 2006).

His work has appeared in Poetry Northwest, The Common Review, Willow Springs, East West Journal, Poetry East, Mirror Northwest, Caliban, kayak, Ur Vox, South Dakota Review, Minnesota Review, Cimarron Review, Barnabe Mountain Review, Pemmican, Pemmican Online, Windfall, Poet Lore, Field, The Grove Review, New Age Journal, and many other literary periodicals. His work is also widely published in online periodicals. He can be reached through his email: jimg@clackamas.edu.

---
Kate Gray
Her mornings are full of dog walks and writing, and her days are full of classes and compositions. Kate Gray's chapbook, Bone Knowing, won the 2006 Gertrude poetry contest, and Cedar House Press will release her first full-length book early 2007. Lately, she's gone to the dark side and entered the dangerous world of writing fiction. She's part of the Dangerous Writing community in Portland, Oregon where she has lived for twenty years. Her poems and stories have appeared in literary magazines such as Seattle Review, Mid-American Review, Calyx, and more. She is an editor of Clackamas Literary Review.
---
Joseph Green
Born in Stillwater, Oklahoma, and grew up in Long Beach, California. He moved to Sumner, Washington in 1971 as a VISTA volunteer, and with the exception of a year spent traveling in México, Guatemala, and Southern California, he has been in the Northwest ever since. As PEN Northwest's Boyden Wilderness Writer for 2000, Joseph Green spent seven months at the Dutch Henry Homestead in Oregon's Rogue River Canyon. That experience produced many of the poems in The End of Forgiveness, which won the Floating Bridge Press Poetry Chapbook Award for 2001. His poems have also been collected in His Inadequate Vocabulary (Signpost Press, 1986), Deluxe Motel (The Signpost Press, 1991), and Greatest Hits: 1975-2000 (Pudding House Publications, 2001). A July 2002 residency at Fundación Valparaiso, in Mojãcar, Spain has given shape to more poems. Green teaches English and literature at Lower Columbia College in Longview, Washington. His poems have appeared in The Bellingham Review, Crab Creek Review, 5 AM, Free Lunch, Hubbub, Pearl, Pontoon, Slipstream, The Threepenny Review, Wilderness, Willow Springs, and ZYZZYVA all publications in the US, as well as Departures: New Series in Ireland, and Litspeak Dresden in Germany. Green's most recent collection is What Water Does at a Time Like This (MoonPath Press 2015). His other chapbook, That Thread Still Connecting Us (MoonPath Press) was published in 2012. He produces limited edition, letterpress poetry broadsides through Peasandcues Press in Longview, Washington. Garrison Keillor featured two of Green's poems on A Writer's Almanac in the summer of 2015. Joseph Green has traveled widely, recently returned from an 11-month stay in North Africa, principally in Marrakech.
---
Sally Green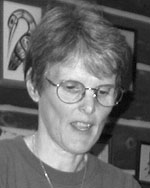 Co-Publisher, with her husband Sam, of Brooding Heron Press & Bindery, of fine editions of poetry. Sally's work has won numerous awards for design and production. She and Sam live and work on Waldron Island in the Puget Sound, in a hand-built cabin, without electricity, printing on a treadle-operated platen press.


---
Samuel Green (1948- )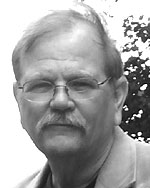 Washington State's first Poet Laureatte (2007-08), and a Northwest native, Sam Green was educated at Highline Community College, Western Washington University (B.A. and M.A.), and the University of Washington. Long active as a teacher and artist-in-residence, he has conducted workshops at schools and colleges and penal institutions, and has done numerous public readings. He is currently Distinguished Visiting Northwest Writer at Seattle University. In 2009 he was awarded a National Endowment for the Arts Fellowship in Poetry and was a member of the NEA poetry panel for the 2011 fellowships. He also is editor and co-publisher (with his wife, Sally) of Brooding Heron Press. Widely published, his poems have appeared in Poetry, Poetry Northwest, Southern Poetry Review, Poet & Critic, Zyzzyva, Yellow Silk, and Prairie Schooner.
His more recent poetry collections include:
The Grace of Necessity, Carnegie-Mellon University Press, 2008
The Only Time We Have, Grey Spider Press, 2002
Vertebrae 1972-1996 , Eastern Washington University Press, 1994
Working in the Dark, Grey Spider Press.

---
Maria Gudaitis
A Korean-Lithuanian essayist, poet and designer who lives near Tacoma, Maria published a limited-edition, local National Poetry Month anthology and has served as a News Tribune reader columnist. In 2012, she co-organized the Hope For Hard Times local reading and was a featured reader at First Night. She's also been a guest facilitator at the Grand Cinema, and a volunteer with the Tacoma Arts Commission. A professional copywriter and graphic designer for two decades, Maria edited two books and wrote the foreword to Drip Dot Swirl. Her essays and poetry appear regularly at her blog mariagudaitis.com.

---
Carol Guess
Author of a dozen books of poetry and prose, including two novels, Seeing Dell and Switch; a memoir, Gaslight; and four poetry collections, Doll Studies: Forensics, Femme's Dictionary, Tinderbox Lawn, and Love is a Map I Must Not Set on Fire. She is Associate Professor of English at Western Washington University, where she teaches Creative Writing and Queer Studies. More at www.carolguess.blogspot.com.

---
Cindy Williams Gutiérrez
Poet-dramatist collaborates with artists in theatre, music, and visual art. Cindy earned an MFA from the University of Southern Maine Stonecoast Program with concentrations in artistic collaboration and Mesoamerican poetry. Her collection, the small claim of bones, is forthcoming from Bilingual Press/Editorial Bilingüe (Arizona State University). Poems and reviews have appeared in Borderlands, Calyx, Harvard's Journal of Feminist Studies in Religion, Portland Review, Rain Taxi, and UNAM's Periódico de poesía. Her CD, Emerald Heart, features her Aztec-inspired poetry accompanied by pre-Hispanic music. Three of Cindy's plays have been produced by the Miracle/Milagro Theatre Group and the Insight Out Theatre Collective in Portland, Oregon. Other recent collaborations include an exhibition of her work in People, Places and Perceptions: A Look at Contemporary Northwest Latino Art at the Maryhill Museum of Art in Goldendale, Washington. She has performed her Aztec-inspired poetry accompanied by pre-Hispanic instrumentalist Gerado Calderón through Washington Humanities, the Miracle Theatre's Luna Nueva Festival, the Multnomah County Library, and Associated Writing Programs (AWP). She teaches creative writing through Writers in the Schools and at her home in the hinterlands of Oregon City. Her debut poetry collection, the small claim of bones, was published by Arizona State University's Bilingual Press/Editorial Bilingüe.
Selected by Poets and Writers Magazine as one of the top ten 2014 Debut Poets, poet-dramatist Cindy Williams Gutiérrez draws inspiration from the silent and silenced voices of history and her story. Poems and reviews have appeared in Borderlands, Calyx, Harvard's Journal of Feminist Studies in Religion, the Universidad Nacional Autónoma de México's Periódico de poesía, Portland Review, Quiddity, Rain Taxi, Rattle, and ZYZZYVA. Plays include Words That Burn, which premiered in Milagro's 2014 La Luna Nueva festival to commemorate Hispanic Heritage Month and the William Stafford Centennial, and A Dialogue of Flower & Song featured in the 2012 GEMELA (Spanish and Latin American Women's Studies)
---
Don Gutierrez (1932 - 2013)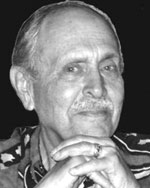 This notable scholar and Professor Emeritus, Western NM University, has written and published six books of literary criticism and some 130 or more essays, papers, book reviews and memoirs. The books are mostly about authors like D. H. Lawrence and Kenneth Rexroth, and 20th century American and British authors (Ralph Ellison, Norman Mailer, Diane Johnson, Richard Eberhart, and others (half of one Lawrence book includes Wm. Wordsworth).
He received two degrees (B.A., M. in Library Science) at UC Berkeley, and an M.A. and Ph.D in English at UCLA, then taught in the English Dept. at Notre Dame from 1968 to 1975, then taught in the English Dept. at Western New Mexico University in Silver City from 1975 until his retirement in 1994 as a Professor of English.
After his retirement, he spent much of his time and study on issues of social justice and human rights abuses (or "State Torture," which is part of State terrorism, such as American Special forces torturing Mid-East detainees at Bagram airbase). These writings have appeared in several venues, including the New Mexico and national Humanist magazine, U of Notre Dame's Common Sense, Human Rights Quarterly (Johns Hopkins U. Press), Progressive Populist (TX), Justice Xpress (sic) (CA), Social Justice (CA). The memoirs have appeared mainly in The North Dakota Quarterly.
Awarded the Eminent NM Scholar award in 1989, he was also an Adjunct professor at University of New Mexico for two semesters where he taught D. H. Lawrence and the Classic Modern British novel. He also worked as a librarian in NYC from 1958 to 1963 (the Metropolitan Museum of Art and the famous Labor Library called the Tamiment Institute http://www.nyu.edu/library/bobst/research/tam/.
In addition he has spent time offering a presentation of two programs of poetry, reading (with commentary) Hardy, Yeats and Lawrence on one side of the Atlantic and Frost, William Carlos Williams and Rexroth on this side.
He lived in Albuquerque. He had two adult sons and two adult granddaughters. His late wife, Marlene Zander-Gutierrez, is recognized as one of the best artists in the state with work in four permanent collections, including the Museums of Santa Fe and Albuquerque.
His numerous publications include the following books:
Feeling the Unthinkable, Amador Publishers, 2012
Breaking Through to the Other Side: Essays on Realization in Modern Literature, Whitston Publishing Co., 1994
The Dark and Light Gods: Essays on the Self in Modern Literature, Whitston Publishing Co., 1987
Subject-Object Relations in Wordsworth and Lawrence (Studies in modern literature), UMI Research Press, 1987
The Maze in the Mind and the World: Labyrinths in Modern Literature, Whitston Publishing Co., 1985
Lapsing Out: Embodiments of Death and Rebirth in the Last Writings of D. H. Lawrence, Fairleigh Dickinson University Press, 1980
The Holiness of the Real: The Short Poetry of Kenneth Rexroth, Fairleigh Dickinson University Press, 1966
His articles, essays, reviews and other writings are too numerous to list here but they range from the academic world of literature and fine arts, to social and political commentary on topics of social justice, human rights abuses, economic inequities, and the effects of U.S. political and foreign policy. His book reviews include:
State Terrorism and the United States by Frederick H. Gareau, 2004
War is a Force That Gives Us Meaning by Chris Hedges, 2003
The Blindfold's Eyes: My Journey from Torture to Truth by Dianna Ortiz; 2003, Z-Magazine, Review
The New Nuclear Danger: George W. Bush's Military-Industrial Complex by Dr. Helen Caldicott, 2002
Rogue State by Noam Chomsky, 2001.
---
Kelsea Habecker
Kelsea's first poetry collection, Hollow Out (New Rivers Press, 2009), was selected by then US Poet Laureate Charles Simic as the winner of the Many Voices Project. Habecker lives in Anchorage, AK and has just completed a memoir about living on the North Slope of Alaska.
---
Cecelia Hagen
Her poems have appeared in a variety of publications, including Rolling Stone, Christian Science Monitor, Poet & Critic, High Desert Journal, and Natural Bridge, and been included in Alive at the Center, as well as several other anthologies. She is the author of Entering from Airlie Press and the chapbooks Fringe Living and Among Others. She was the fiction editor for the Northwest Review for five years, and helped start a writers-in-the-schools program in Lane County. She is the recipient of writing fellowships or residencies from Literary Arts, the MacDowell Colony, Soapstone, Caldera, and Playa and lives in Eugene.
---
Jennifer Haggerty (1972- )
Born and raised in Alaska, Jennifer began writing at a very young age to cope with the circumstances going on around her. Jennifer has worked in the sex industry for nearly twenty years. The poetry is a collected gathering of those experiences as well as others. Jennifer's writing is honest and razor sharp with the intent to write for those who "need" it. Much of her work pertains to women's issues while providing men a means to understand these issues as well.
Jennifer's publications include a chapbook titled, Affliction, published by Gazoobitales, which just hit its second run. In addition, Jennifer is one of the authors to participate in Rosanne Olson's latest project that documents Northwest poets, featuring the authors' work as well as their photographs. Olson is the award winning photographer and creator of "This is who I Am." Jennifer Haggerty performs poetry locally and can be found at various poetry venues and gatherings.

---
John Haines (1924-2011 )
The son of a Naval officer, John Meade Haines was born in Norfolk, Virginia. He studied painting and sculpture in New York and Washington. He served in the U.S. Navy during World War II, then in 1947 he moved to Alaska to homestead and began writing poetry. He was Poet in Residence at the University of Alaska, and he has received numerous awards, including a Guggenheim Fellowship twice and a National Endowment for the Arts Fellowship, the Alaska Governor's Award, the Lenore Marshall/Nation Award, the Poet's Prize, the American Academy of Arts and Letters Award in Literature, and the Western State Arts Lifetime Achievement Award. In 2008 he received the Aiken Taylor Award in Modern American Poetry. The winner of a lifetime achievement award from the Library of Congress, Haines found inspiration in the wilds of Alaska. After living in a number of cities in the lower 48, he returned to Alaska. He died in Fairbanks on March 2, 2011.
A partial list of John Haines's titles includes:
For the Century's End: Poems 1990-1999, Univ. of Washington Press, 2001
At the End of This Summer: Poems 1948-1954, Copper Canyon Press, 1997
Dreamer: Collected Poems, Graywolf Press, 1993
New Poems: 1980-1988, Story Line Press, 1993
News From the Glacier: Selected Poems 1960-1980, Wesleyan University Press, 1982
Living Off the Country: Essays on Poetry and Place, University of Michigan Press, 1981
Cicada, Wesleyan University Press, 1977
In a Dusty Light, Graywolf Press, 1977
North by West: A Collection of Poetry (with William Stafford), Spring Rain Press, 1975
Twenty Poems, Unicorn Press, 1971
The Stone Harp, Wesleyan University Press, 1971
The Owl in the Mask of the Winter News: Poems, Wesleyan University, 1966.

---
Jeremy Halinen
Cofounder and former coeditor of Knockout Literary Magazine. His first full-length collection of poems, What Other Choice, was selected by Washington State Poet Laureate Kathleen Flenniken as winner of the 2010 Exquisite Disarray First Book Poetry Contest. His poems' most recent anthology appearances include Ghosts in Gaslight, Monsters in Steam: Gay City Anthology 5, edited by Evan J. Peterson (Minor Arcana Press, 2013) and People Are Starting to Talk about You: A Celebration of New Gay Poetry (Queer Mojo Press, 2013). Other poems of his appear in journals as Cascadia Review, Cimarron Review, Court Green, Crab Creek Review, the Los Angeles Review, Poet Lore, and Sentence. He lives in Seattle.
---
Constance Hall
Poet and co-host of the Figures of Speech reading series http://figuresofspeechpdx.wordpress.com/. Served as Associate Poetry Editor for Stirring: A Literary Collection since 1999. Her work has appeared in a variety of journals: Harpur Palate, Rattle, Pedestal, The Dirty Napkin, Babelfruit, and others. She also serves as administrator of on online poetry critique forum, as co-chair of the Portland Unit of the Oregon State Poetry Association, and as Managing Editor for VoiceCatcher, an annual anthology of poems and stories by Portland area women writers. During her career, she was an instructor and training director in both corporate and government environments.
---
Hazel Hall (1886-1924)
Widely published during her brief lifetime, Hazel Hall has been rescued from obscurity by a renewed interest in her work. Born in St. Paul, Minnesota, Hazel Hall became an invalid after surviving scarlet fever as a child. Confined to a wheelchair, she lived in Portland, Oregon with her mother and sister and helped to support the family by doing fine needlework for wealthy families in the Portland area. From 1916 through 1924 her poems received national attention but after her untimely death on May 11th, 1924, her work drifted into obscurity. Her first book, Curtains (1921), is a collection of "sewing" poems. Walkers, her second book, was released in 1923. The Cry of Time was published posthumously in 1928.
Sometimes called the Emily Dickinson of the West because of the pristine qualities of her work, Hazel Hall is being rediscovered and recognized. Beth Bentley selected and edited The Selected Poems of Hazel Hall, recently published by Ahsahta Press of Boise State University. Susan Mach's (of Clackamas Community College) play about Hazel Hall's life, Monograms, was produced by the Portland Repertory Theater. The feminist anthology, No More Masks, includes Hall's work. Oregon State University recently published The Collected Poems of Hazel Hall. Other honors include an annual poetry award named for her, and the listing of the family home at 106 NW 22 Place in Portland on the National Register of Historic Places. On Mother's Day in May, 2000 the Oregon Cultural Heritage Commission dedicated a "poetry garden" and memorial to Hall.

---
James Byron Hall
Bill Witherup describes James B. Hall as a very fine poet, mentor and long time-friend. "I still send new work to him, which comes back spider-webbed with suggestions." He also was Ken Kesey's mentor. He lives in Portland and has published two books of poetry, his latest being Bereavements: Selected And Collected Poems (Storyline/Castle Peak, 1991).

---
Kathleen Halme
Grew up in Wakefield, a post-mining town in Michigan's upper peninsula. She completed her MFA in Creative Writing at the University of Michigan, where her work was awarded the Hopwood Creative Writing Award. Her honors include a National Endowment for the Arts fellowship in poetry and a National Endowment for the Humanities summer fellowship in anthropology. Her poems have appeared widely in journals, including Poetry, Ploughshares TriQuarterly, Virginia Quarterly Review and Anthropological Quarterly.
Her four books of poetry are Every Substance Clothed, winner of the University of Georgia Press Contemporary Poetry Series and the Balcones Poetry Prize, Equipoise from Sarabande Books and her newest collection, Drift and Pulse, from Carnegie Mellon University Press (2007). Her fourth book of poetry, My Multiverse, was named winner of the 2014 Green Rose Prize at New Issues Press at Western Michigan University. She lives with her husband in Portland, Oregon.

---
Mark Halperin
Has taught in Japan and Russia, and is a translator of Russian poetry. He currently teaches at Central Washington University in Ellensberg. His most recent collection of poetry is Time as Distance (New Issues Press, Western Michigan University, 2001). His other collections include a chapbook Near and Far (March Street Press) and Greatest Hits (Pudding House Publications).
---
Barbara J. Hamby
Born in California, Barbara Hamby lives in Vancouver, Washington. She is the recipient of several awards and the author of Trilogy: Love Lines, Life Lines, Laugh Lines (1998) and My Muse Has Many Moods (1995).

---
Sam Hamill (1943- )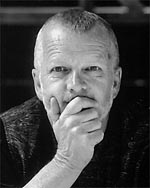 Sam Hamill is the widely respected founding editor of Copper Canyon Press, and has served as distinguished poet, translator, essayist, and editor for more than three decades, becoming a major influence on American poetry. Born in northern California in 1943, he was orphaned as an infant and adopted by a Utah farm family. While his childhood was fractured by domestic violence, his adopted family also exposed him to poetry at an early age, which he has claimed as a "life-saving grace." Influenced by Kenneth Rexroth and the Beat poets and by the High Modernists, through Zen practice and a lifetime of independent study, Hamill found another way to define his life through "the practice of poetry." His poetry interweaves aspects of classical Asian philosophy and literary traditions with Western—and specifically western American—culture. He taught in artists-in-residence programs for twenty years, worked in domestic violence programs for more than twenty years, and taught in American prisons for fourteen years. He has worked extensively with musicians ranging from blues bands to jazz, and his performance with shakuhachi and koto music, Heart of Bamboo, is available on CD. A contributing editor at The American Poetry Review and director of the Port Townsend Writers' Conference, he continues to advocate on behalf of "poetry as an economy of the gift,"and "is still attending to homework," although his achievements and commitment to poetry make him a national treasure.
Sam was the founder and primary spokesman for Poets Against the War. In view of the Bush administration's plans for its pre-emptive war against Iraq, Sam declined an invitation from Laura Bush to attend a White House symposium on Walt Whitman, Emily Dickinson, and Langston Hughes scheduled for February 2003. The symposium was cancelled after Sam asked poets to speak out against the war. The outpouring of voices who responded to Sam's invitation echoed his conviction that poets are advocates for peace, democratic principles and the community of nations. Thousands of poems—30,000 poems by 26,000 poets—from around the world have been posted on the web site, now archived at Ohio State University.
Three of his books are being published in bilingual editions in China next year: 300 Chinese Poems (Crossing the Yellow River), Tao Te Ching, and Lu Chi's Art of Writing. And a large Selected Poems & Essays is being published in Venezuela next fall. And his Selected Poems in Arabic is being published in Cairo late next year. "No significant income from any of these, but it's a joy to feel so welcomed by the larger world."
Sam Hamill has contributed essays and poetry to anthologies and literary magazines that are too numerous to list here. He has translated poetry from the Chinese, Japanese, Latin, Estonian, and Greek. A partial list of his work as a translator includes:

Tao Te Ching, Shambhala, 2005
Crossing the Yellow River: Three Hundred Poems from the Chinese, BOA Editions, 2000
The Art of Writing (the Wen Fu of Lu Chi), [revised], Milkweed Editions, 2000
Narrow Road to the Interior & Other Writings of Basho, Shambhala Classics, 2000
The Essential Chuang Tzu and The Poetry of Zen (with J.P. Seaton) Shambhala, 1999
The Essential Basho, Shambhala, 1998 The Essential Chuang Tzu (with J.P. Seaton), Shambhala, 1998
The Spring of My Life & Selected Poems of Kobayashi Issa, Shambhala, 1997
River of Stars: Selected Poems of Yosano Akiko (with Keiko Matsui Gibson), Shambhala, 1996
Only Companion: Japanese Poems of Love and Longing, Shambhala, 1996
The Infinite Moment: Poems from Ancient Greek, New Directions, 1992.
Sam Hamill's collections of poetry include:
Border Songs, Word Palace Press, 2012. http://www.youtube.com/watch?v=o1Hg9eBqu2I
Measured by Stone, Curbstone Press, 2007
Almost Paradise: New and Selected Poems & Translations (Shambhala, 2005)
Pisan Canto, Floating Bridge Press, 2004
Dumb Luck, BOA Editions, 2002 (PNW Booksellers Award, 2003)
Gratitude: Poems by Sam Hamill, BOA Editions, 1998
Destination Zero: Poems 1970-1995, White Pine, Fredonia, NY, 1995
Mandala, Milkweed Editions, Minneapolis, 1991
A Dragon in the Clouds, Broken Moon, Seattle, 1989
Passport, Broken Moon, Seattle, 1988
The Nootka Rose, Breitenbush, Portland, 1987
Fatal Pleasure, Breitenbush, 1984
animae, Copper Canyon, 1980
Triada, Copper Canyon, 1978
The Book of Elegiac Geography, Bookstore, 1978
The Calling across Forever, Copper Canyon, 1976
Petroglyphs, Three Rivers Press, Carnegie-Mellon University, Pittsburgh, 1975.
A partial list of his other writings include:
Toward the Distant Islands: New and Selected Poems of Hayden Carruth (editor) Copper Canyon Press, 2006
The Complete Poems of Kenneth Rexroth (editor with Bradford Morrow) Copper Canyon Press, 2003
Sacramental Acts: The Love Poems of Kenneth Rexroth (Editor, with Elaine L. Kleiner), 1997
The Gift of Tongues: Twenty-Five Years of Poetry from Copper Canyon Press (Editor and Introduction), Copper Canyon, 1996
The Erotic Spirit: An Anthology of Poems of Sensuality, Love, and Longing (Editor), Shambhala, 1996
A Poet's Work: The Other Side of Poetry (essays), Broken Moon, 1990
Basho's Ghost (poetry and prose), Broken Moon, 1989
Selected Poems of Thomas McGrath (Editor), Copper Canyon, 1988
At Home in the World (essays), Jawbone Press, 1980.
A partial list of Sam Hamill's awards includes:
Governor's Arts Award, 2000
Pushcart Prize, 1996 and 1989
Lila Wallace-Reader's Digest Writing Fellowship, 1992
Washington Governor's Writer's Day Award, 1990
National Book Critics Circle Nomination, 1989
Guggenheim Fellowship, 1983
National Endowment for the Arts Fellowship, 1980
Pacific Northwest Booksellers Award, 1980.
See video of Sam Hammill http://www.youtube.com/watch?v=o1Hg9eBqu2I of reading at Spring Street Center in November 2012.

---
Toni Hanner
Her poems appear in Yellow Medicine Review, MARGIE, Alehouse, Calyx, Gargoyle, and others. She is a member of Red Sofa Poets in Eugene and Port Townsend's Madrona Writers. Moonmusic, poems by Hanner and collaborator Connie Beitler, was published by Wellstone Press in 2000. More recent books published in 2012: The Ravelling Braid from Tebot Bach, and a chapbook, Gertrude Poems and Other Objects, from Traprock Books. Gertrude was a finalist for the 2013 Oregon Book Award for poetry. Hanner teaches workshops on publishing poetry as well as generative poetry workshops and leads a weekly writing practice group.

---
Paul Hansen
Recently returned from China, is a painter, poet, and translator of Chinese poetry. He is the author of Rimes of a Riverrat and has translated four collections of Chinese poetry: Before Ten Thousand Peaks, The Nine Monks, Lin Hejing: Recluse Poet of Orphan Mountain, Lin Hejing's Art of Poetry and selections in The Clouds Should Know Me By Now. His translations have also appeared in A Drifting Boat; An Anthology of Chinese Zen Poetry and The Columbia Anthology of Chinese Literature.

---
Kenneth O. Hanson (1922- )
Born in Idaho, he received his B.A. from the University of Idaho. In graduate school at the University of Washington, he focused on English Literature and Chinese language. Under a Fulbright grant in 1962, he attended the Institute of Chinese Civilization on Formosa. Kenneth Hanson was professor of Literature and Humanities at Reed College. He is a two-time winner of the Theodore Roethke Award.
Well known for his translations from the Chinese, his other titles include:
Lighting the Night Sky, Breitenbush Books, 1983 The Uncorrected World, Wesleyan University Press, 1973
Poems by Palamas and Elytis, Press-22, Portland, Oregon, 1972
Saronikos and Other Poems, Press-22, 1970
The Distance Anywhere, U of Washington Press, 1967 (Winner of the PNW Booksellers Award and the Lamont Poetry Selection for 1966 by the Academy of American Poets).

---
Jill Hardin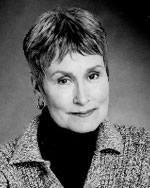 Born in Eugene, Oregon to musician parents. She wandered the East Coast, England and France in the sixties, before returning to the Pacific Northwest. Has a B.A. in Music and has been a musician, teacher and piano tuner while raising her two daughters. Sang professionally with the Seattle Opera Company. She also wrote and performed Muse and Mask for the Seattle Fringe Theatre Festival.
She has written poetry most of her adult life, with emphasis on songwriting in the earlier years. Since the late eighties she has become more interested in the purity of the word alone as art, expressing Truth, Gratitude and all 'the in-betweens.' Her first collection of poetry, No More to Need, was published in 2009. She now lives on the Oregon Coast.

---
Nicole Hardy
Lives in Seattle where she works as a waitress and a teacher. She is the author of two poetry collections published by Main Street Rag: Mud Flap Girl's XX Guide to Facial Profiling, a finalist in MSR's 2006 chapbook contest, and This Blonde, a full length collection. She earned her MFA at the Bennington College Writing Seminars, and was nominated for a 2007 Pushcart Prize. Nicole's poems have appeared in many journals, including Margie, Eclipse, The Red Wheelbarrow, and Meridian Anthology of Contemporary Poetry; she participates regularly in local readings, most recently in Seattle's Cheap Wine and Poetry and SAM Word, Seattle Art Museum's monthly reading series. She also performs in collaboration with musicians Willow and the Embers. Find out more about poems, upcoming readings, and private writing workshops at www.hardygirl.com.

---
Edward Harkness (1947- )
Born in Bremerton, Washington and educated at the University of Washington (B.A.) and the University of Montana (M.F.A.). Active in community and school poetry programs throughout the Northwest, he is currently teaching English at Shoreline Community College in Shoreline, Washington. His poetry has appeared in American Poetry Review, Poetry Northwest, New Letters, Northwest Review, and Ploughshares.

His collections of poetry include:
Saying the Necessary from Pleasure Boat Studio on Bainbridge Island (2000)
Watercolor Painting of a Bamboo Rake, Brooding Heron Press (1994)
Fiddle Wrapped in a Gunny Sack, Dooryard Press (1984)
Caretaker, Confluence Press (1978)
Long Eye Lost Wind Forgive Me, Copperhead Press (1975).

---
Jerry Harp (1961- )
Grew up in Mt. Vernon, Indiana, a small town on the Ohio River once known as the thermoplastic capital of the world. He is of uncertain ancestry, though he may be descended from a notorious band of early American riverboat pirates known as the Harpes. He attended Mt. Vernon High School and then Saint Meinrad College (B.A., English 1983), a seminary run by Benedictine monks. His advanced degrees come from Saint Louis University (M.A., English, 1985), the University of Florida (M.F.A., Poetry, 1991), and the University of Iowa (Ph.D., English, 2002), where he studied Renaissance Literature. His books of poems are Creature (Salt Publishing, 2003), Gatherings (Ashland Poetry Press, 2005 co-winner of the 2004 Robert McGovern Publication Prize), and Urban Flowers, Concrete Plains (Salt Publishing, 2006). His poems have appeared in The Iowa Review and Pleiades. He is currently working on a book about the work of Donald Justice. Recent poems of his appear or are forthcoming in Delmar, The Iowa Review, The Journal, Kenyon Review, and Verse. He co-edited, with Jan Weissmiller, A Poetry Criticism Reader (University of Iowa Press, 2006). He teaches at Lewis and Clark College in Portland, Oregon.

---
Carol Ely Harper (1904-2000)
This remarkable Northwest figure was a poet, novelist, editor, publisher, and sometime actress. She was born in Missouri but grew up in Walla Walla, attended Whitman College as a young woman, and graduated from the Whitman College Conservatory of Music in 1929. Known for her bold vision, she founded Experiment Press and in the 1940s began publishing poetry out of her home. Then in the 1950s she attended the University of Washington, (B.A.1952), and did graduate studies at the University of Birmingham in England before returning to UW for her M.F.A.(1959). She contributed poetry to periodicals like Prairie Schooner or the Massachusetts Review, occasionally under the pseudonym Ilke Ben. Her own poetry collections include the verse novel, Big Bend of Columbia River, Experiment Press (1976), Distichs for a Dancer, Alan Swallow (1950), and To a Faulty Lover, Alan Swallow (1946).

---
Sheri A. Harper
Writer and poet with B.S. in Computer Science from Western Washington University. Completed the University of Washington's Extension Writing Certificate program. Poems published in several small journals and two chapbooks, Natural Selections, and Decalmaker (Pudding House Press, 2007). She is currently working on a second science fiction novel and a number of short stories.

---
Jana Harris
Poet, novelist, short story writer, and essayist, Jana Harris has been a Washington State Governor's Writers Award winner and a PEN West Center Award finalist. Born in San Francisco and raised in the Pacific Northwest, she worked for six years as director of Writers in Performance at the Manhattan Theatre Club in New York. Harris teaches creative writing at the University of Washington. She is editor and founder of Switched-on Gutenberg (http://www.switched-ongutenberg.com), one of the first electronic poetry journals of the English-speaking world. Her seventh book of poems, The Dust of Everyday Life, (Sasquatch) won the 1998 Andres Berger Award, and she has been twice nominated for the Pulitzer for Manhattan as a Second Language (Harper & Row) and Oh How Can I Keep On Singing? (Ontario Review Press, Princeton). Her eighth collection of poetry, We Never Speak Of It, Idaho-Wyoming Poems, 1889 (Ontario) was published in 2003. In 2001 she won a Pushcart Prize for poetry for her poem "I Drive You From My Heart." Her latest book, Horses Never Lie about Love was released by Simon & Schuster in 2011.She now lives with her husband in the foothills of the Cascade Mountains, where they raise horses. More information at www.janaharris.org.

---
Nick Harris
Was born in Uganda in 1964 and subsequently lived in Lebanon, Greece, and India. He studied woodcarving in Greece and sitar in India while working at the American Embassy School as a teacher's assistant in elementary physical education. He has currently graduated from Seattle University in the undergraduate creative writing program. Antrim House Books has published his chapbook, Learning to Love. He lives in Edmonds, WA. He is a certified Peer Support Specialist through the state of Washington, working at Compass Health in Everett and represents the National Alliance on Mental Illness through public speaking. He is a candidate for an MA in Rehabilitation Counseling through Western Washington University.
---
Kevin Arthur Hart
He is an unlikely American writer. He is called brave and courageous by the people who have read his first book, and has been given the gift of a second lifetime in the once-doomed same body. A near death experience through a drug and alcohol overdose brought him to a major life transformation where journal writing became of the highest value. It was here that a connection to a new Source of guidance began to develop.
In his first book, A Thousand Screaming Monkeys, he lets us into the depths of the mind of a late stage alcoholic and drug addict, sharing his raw and true journey. The two lives are very different, for now a dedication to an entirely new set of motives has overtaken him, giving a life of freedom and happiness.
Mr. Hart lives in a lake cottage in Snohomish, Washington surrounded by evergreens and dogs, cats and a chicken or two, and is hard at work on his second book, while always allowing a unique style of poetic script to come as it will. More info at merkabahpress.com.
---
Endi Bogue Hartigan
Is the author of Pool [5 choruses], released 2014 from Omnidawn and selected for the Omnidawn Open Poetry Prize. Endi is also author of One Sun Storm (Center for Literary Publishing, Colorado State University), and the chapbook out of the flowering ribs, a collaboration with artist Linda Hutchins. Her work has appeared or is forthcoming in Denver Quarterly, Verse, Volt, Chicago Review, LVNG, Peep/ Show, and Jack London is Dead (Tinfish press), among others publications. In recent years she has participated in the artist-writer collaborative group 13 Hats and is a member of the Spare Room collective. Endi lives in Portland.
---
Sharon Hashimoto
Was born and raised in Seattle. She has lived all her life in the Pacific Northwest. She holds two bachelor degrees, one in modern European history and the other in editorial journalism, both from the University of Washington. In 1990, Hashimoto also received a master of fine arts degree in creative writing from the University of Washington.
Hashimoto was encouraged to pursue an interest in poetry by many other writers such as Nelson Bentley, Lonny Kaneko, Alan Chong Lau, and James Masao Mitsui. Enjoying the challenges of wordplay and imagery, she seeks to capture small but important moments in everyday life.
In 1989, while still in graduate school, where she was studying with Colleen McElroy, David Wagoner, and Shawn Wong, Hashimoto's poetry was awarded a Creative Writing Fellowship from the National Endowment for the Arts. Hashimoto also studied fiction writing. Her poems have appeared in such publications such as the Rambler, Crab Orchard Review, and Shenandoah. She has received fellowships from the National Endowment for the Arts, the King County Arts Commission, and Artists Trust. Hashimoto teaches writing at Highline Community College in Des Moines, Washington.
---
Shadab Zeest Hashmi
Is the author of Kohl & Chalk and Baker of Tarifa. Her poems have been translated into Spanish and Urdu, and published (or are forthcoming in) Prairie Schooner, Poetry International, Wasafiri, The Cortland Review, Vallum, Atlanta Review, Journal of Postcolonial Writings, The Adirondack Review, RHINO, Nimrod, Drunken Boat, The Bitter Oleander, Spillway, South Asian Review, Hubbub, New Millennium Writings, One, The Citron Review, Sugar Mule, Serving House Journal and other places. Her essays on eastern poetic forms such as the Ghazal and Qasida have been published in the Journal of Contemporary World Literature and 3 Quarks Daily, and her essays have appeared in the Washington Post, Pakistaniaat: A Journal of Pakistan Studies, and Knot magazine. She represents Pakistan on Universe: A United Nations of Poetry. Her work also appears in a video reading on Huffington Post. Shadab Zeest Hashmi's first book Baker of Tarifa won the 2011 San Diego Book Award for Poetry. She has been nominated for Pushcart Prize multiple times and has taught as a visiting professor as San Diego State University. Hashmi served as the editor of San Diego's Magee Park Poets Anthology from 2000 to 2002 and is the English Section editor MahMag World Literature. She received the Nazim Hikmet Poetry Prize and the San Diego Book Award for Kohl & Chalk in 2014. She is a columnist for 3 Quarks Daily. Read up on her and her work at: shadabhashmi.com.
---
Robert Hass
One of contemporary poetry's most celebrated and widely read voices. He received both an M.A. and Ph.D. in English from Stanford University. His books of poetry includeThe Apple Trees at Olema: New and Selected Poems (2010);Time and Materials (2007), which won the National Book Award and the Pulitzer Prize; Sun Under Wood: New Poems(1996), which won the National Book Critics Circle Award;Human Wishes (1989); Praise (1979), which won the William Carlos Williams Award; and Field Guide (1973), which was selected by Stanley Kunitz for the Yale Younger Poets Series. About Hass's work, Kunitz wrote, "Reading a poem by Robert Hass is like stepping into the ocean when the temperature of the water is not much different from that of the air. You scarcely know, until you feel the undertow tugs at you, that you have entered into another element." Hass has also co-translated several volumes of poetry with Czeslaw Milosz, most recently Facing the River (1995). Hass is author or editor of several other collections of essays and translations, including What Light Can Do: Essays on Art, Imagination, and the Natural World (2012); The Essential Haiku: Versions of Basho, Buson, and Issa (1994); and Twentieth Century Pleasures: Prose on Poetry (1984). He served as Poet Laureate of the United States from 1995 to 1997 and as a Chancellor of The Academy of American Poets from 2001 to 2007. He lives in California with his wife, poet Brenda Hillman, and teaches at the University of California, Berkeley.
---
Irene D. Hays
A native of Washington State, she lives in the shrub-steppe landscape of eastern Washington where she celebrates her time to write and enjoy family and friends. She has made her home also in Hawaii, Idaho, Seattle, Colorado, and Santa Barbara, and finds in each location a natural setting that inspires her poetry and sustains her spirit. She has lived and worked as a teacher, writer, and manager and director of school-based and workplace education programs for Battelle. She holds a doctorate in education from Seattle University.

Her poems have appeared in CLAYX, Wild Goose Poetry Review, Inspirit, Her Mark 2007, Creekwalker, Penwood Review, Fresh Ink, and In Our Own Words, among others. Awards include First Place and publication in Fresh Ink, Honorable Mention in Presence: An International Journal of Spiritual Direction 2006 Poetry Contest, as a finalist in Atlanta Review's Poetry 2006, and as a semi-finalist in Finishing Line Press Open Chapbook Competition. Her first chapbook, The Measure of Loss, was published in 2007 by Pudding House Publications and draws from her experience parenting her parents as they gave way to old age and, finally, death. Her hope is that her poems will help other caregivers of parents know they are not alone. FootHills Press recently (2008) released her second chapbook, Witness: Landscape to Inscape. This chapbook features the shrub-steppe grassland of eastern Washington.

---
Lorraine Healy
An award-winning Argentinean poet and translator living on Whidbey Island, Washington where she teaches advanced poetry seminars and works as a fine arts photographer. Her poems have been widely published in PoetsWest, StringTown (Seattle), The Southern Cross (Buenos Aires), The Seattle Review, and the 2001 summer edition of Puerto del Sol. Nominated for a Pushcart in 2004, she is the winner of several poetry awards both in English and Spanish, including the Patricia Libby First Book Award for her book The Habit of Buenos Aires published by Tebot Bach, Hedgebrook Poetry Award (1998), the 2000 Celtic Bardsong and Carpetas de Arte y Literatura, the 2001 Hackney contests, and the recipient of Explorations (Alaska) 3rd Prize. She has an MFA from New England College and a post-MFA from Antioch University Los Angeles. She has two previous chapbooks published, The Farthest South (New American Press, 2003) and The Archipelago (Finishing Line Press, 2004). Abraham's Voices is Lorraine's newest chapbook and her eBook on the Holga camera, "Tricks With A Plastic Wonder", is available on Amazon.com. See more at www.lorrainehealy.com.
---
Esther Altshul Helfgott(1941- )
Born in Baltimore, Maryland, Esther settled in the Pacific Northwest in 1970. She has lived in Seattle since 1976. She holds a Ph.D. in history from the University of Washington where she wrote a thesis on the politics and poetry of Holocaust poet, Irena Klepfisz. Esther's work has appeared in numerous in-print & on-line journals, including The Dakota House Journal, Mentress Moon, The Baltimore Jewish Times, Poets West, The American Psychoanalyst, The Psychoanalytic Psychotherapy Review, Switched-on-Gutenberg, Chrysanthemum, and The Jewish Observer.
She is the author of The Homeless One: A Poem in Many Voices (KotaPress, 1999) a play about homelessness & schizophrenia, and she is currently working on a book about Seattle child psychoanalyst, Edith Buxbaum. Shelter, as a practical reality and as a metaphor for living in community, is at the core of Esther's thinking. She views the page as a haven, not for the purpose of hiding, but as a means of cultivating that place within the self that works most effectively to bring about real and metaphorical shelter — regardless of race, ethnicity, religion, gender or sexual preference — to all who live among us — the homeless, the mentally ill, the disabled, the different, the old. StreetWrites, a homeless women's writing/performance workshop, under the direction of Ruth Fox and Lauren Kauchansky, performed The Homeless One as a play last year in several Seattle locations: WHEEL Women's Empowerment Center, Church of Mary Magdalene, May West Fest for Women Playwrights, Barnes and Noble (University Village), Antioch University Breakfast for Homeless Women, and Wit's End Book Store Back Stage Theatre.
Esther is the founding coordinator, since 1989, of Seattle's It's About Time Writers Reading Series at the Seattle Public Library where beginning and experienced writers and poets read from their work. She teaches writing classes and workshops in Seattle and is a writing consultant with a special interest in poetry & the writing process.
Esther Altshul Helfgott edits and publishes The Psychoanalytic Experience: Analysands Speak, an anthology of voices written from the client's perspective. Since the September 11th bombings, Esther created and edits the e-journal September 11, 2001: a journal on the writer's role in society. Contributors are invited to answer the question: What is the writer's responsibility to self & society? Esther can be reached at eahelfgott2@comcast.net. The journal sponsored by Its About Time, September 11, 2001: a journal of the writer's role in society can be found at www.itsaboutimewriters.homestead.com/Sept112001coverpge.html.
---
Stacy Hero
From the Seattle area, she has been writing poetry for seventeen years. Hope has been a major theme throughout her writing, as she found writing and poetry to be a valuable outlet. Her work is included in the poetry anthology, Measuring Twine, edited by Jim Mitsui.

---
Terry Hertzler
Owns Caernarvon Press, a small literary press based in San Diego that has published poetry and short fiction since 1985, including work by Steve Kowit, Brandon Cesmat, Lori Davis, and many others. He has worked as a writer and editor for close to 30 years, and has taught writing at the university level as well as for The Writing Center and the Southern California Writers' Conference. His poetry and short stories have appeared in a wide variety of publications, including The Writer, North American Review, Margie, and Stand Up Poetry: An Expanded Anthology, as well as being produced on stage and for radio and television. His publications include two books of poetry, Second Skin and The Way of the Snake (on the war in Vietnam), and several chapbooks of poetry and short fiction. He has been organizing poetry workshops and reading series in Southern California for more than 20 years, including the current Second Sunday at Open Door Books in Pacific Beach. He lived in British Columbia, Canada in the early 1980s and currently resides in San Diego.

---
Grant Hildebrand
Following a professional degree in architecture from the University of Michigan in 1957, and seven years of professional practice, Grant Hildebrand began a teaching career at the University of Washington in 1964. His first book was published by MIT in 1974; the following year he received the University's Distinguished Teaching Award for the rank of Professor.
In 1988 he began a course exploring the idea that the appeal of certain architectural characteristics is based in part on ancient survival advantages; this led to publication of The Wright Space in 1991 (UW), and Origins of Architectural Pleasure in 1999 (Cal Berkeley), for which he received the Washington Governor's Writers' Award.
He has held visiting professorships at Pennsylvania, Michigan, and Tokyo Institute of Technology, and in 1989 was Chettle Fellow at the University of Sydney, Australia. He retired from teaching in 2000, but continues to write. In 2004 he co-authored (with Bill Booth) A Thriving Modernism, short-listed for the Governor's Writers Award, and in 2007 two books: Frank Lloyd Wright's Palmer House, and Elegant Explorations. He is currently completing books on Seattle architects George Suyama and Gene Zema. He has also tried his hand at poetry as a member of the Greenwood Poets. He recently self-published a little book of his efforts entitled Autumn Leaves.

---
W. Nick Hill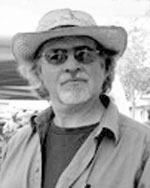 Was born in Chicago in 1944. He spent formative years in Sao Paulo, Brazil, where he fell in love with Brazilian culture and Portuguese. After graduating from a small Midwestern college, he taught English in Valencia, Spain. He did some graduate work at the University of Chicago and by the time he returned to academics he had been a cab driver, managed the Tao Coffee House on King Street in Honolulu, serviced welfare cases in Cook County, and been an employment counselor for Vietnamese refugees in San Diego. He completed a Ph. D. in Latin American literature at the University of Iowa, where he studied with Oscar Hahn, the noted Chilean poet. His thesis on the Peruvian poet Carlos Germán Belli was published by Editorial Pliegos in Madrid.
He taught at various universities before his tenure at Fairfield University in Connecticut. While there he developed a handful of new courses, published scholarly articles on poetry and theater, translated novels, and served as Director of Latin American and Caribbean Studies.
In 2005 he retired from college teaching to devote himself to living and growing things in Port Townsend, Washington, where he was the PT Farmers Market manager for two years and continues to translate, write poetry, and occasionally throw a fly into the swift waters of the Hoh to entertain the steelhead.
See his web site www.wnickhill.net.
His publications include:
And We'd Understand Crows Laughing Poems 1997-2010, Dos Madres Press, 2012
Mundane Rites / Ritos Mundanos bilingual English / Spanish poetry written in the New School Chapbook Series. Finalist in Sow's Ear Chapbook Contest 1997.
Translations:
Biography of a Runaway Slave by Miguel Barnet
The "testimony" of a Cuban slave who later fought in the War of Independence

---
Alicia Hokanson

---
Karen Holmberg
Her second book of poems, Axis Mundi (BkMk Press, 2013) won the John Ciardi Prize. Her poetry and nonfiction have appeared in Southern Poetry Review, New England Review, Nimrod, West Branch, Cave Wall, Black Warrior Review, Poetry East, Indiana Review, and Cimarron Review. She teaches poetry writing in the MFA program at Oregon State University, which she currently directs.
---
Keith Holyoak (1950 - )
Poet, translator of classical Chinese poetry, and cognitive scientist, Keith Holyoak was raised on a dairy farm in British Columbia, Canada. He received his B.A. from the University of British Columbia and his Ph.D. in psychology from Stanford University. He is now Distinguished Professor of Psychology at the University of California, Los Angeles. Holyoak has published over 150 papers and books. He was a recipient of a Guggenheim Fellowship, and is a Fellow of the American Association for the Advancement of Science and the American Psychological Society. He serves on the Board of Directors for Xunesis, a company dedicated to finding creative ways of linking science with the arts.
Holyoak writes formal poetry, using meter and rhyme. His poems and translations have been published in magazines in the US, Canada, England, Ireland, Austria, and New Zealand, including The London Magazine, Envoi, Orbis, Candelabrum Poetry Magazine, Poetry NZ, Poem, The Lyric, Red Rock Review, Edge City Review, Poetry Salzburg Review, Raintown Review, Red Rock Review, Measure, Literary Imagination, Two Lines, and Bellowing Ark.
Keith Holyoak's debut collection of poetry, My Minotaur, was released in 2010 by Dos Madres Press www.dosmadres.com. Beautifully illustrated by Keith's son, Jim Holyoak, this collection of poems explores the duality of man's existence. In his newest book, Foreigner, he has composed his own poetry in the style of classical Chinese poems. This book, due out in August by Dos Madres Press, is also illustrated by Jim Holyoak.

Keith Holyoak's CD Descent, released in 2006, mixes his apocalyptic poem, Descent, with instrumental punk rock music. 2007 saw the release of a CD of his translations of classical Chinese poetry, Poems of Li Bai, mixed with the music of the classical Chinese lute (qin). For more information on these CDs, check www.BrokenElectric.com.

Keith Holyoak's bilingual collection of translations of poems by the two greatest poets in Chinese literature, Facing the Moon: Poems of Li Bai and Du Fu, was published in 2007 by Oyster River Press. The book, which includes original Chinese landscape paintings and calligraphy, can be ordered directly from the publisher at www.OysterRiverPress.com or from amazon.com.
Keith Holyoak: Facing the Moon: Poems of Li Bai and Du Fu
152 pp, softcover
ISBN: 978-1-882291-04-5
$17.00 USD
For other information and sample poems, see his website, www.keithholyoak.com.

---
Garrett Hongo
Was born in 1951 in Volcano, Hawai'i, lived as a child in Kahuku on O'ahu, and grew up in Los Angeles. He attended Pomona University and the University of Michigan. He received his MFA in English from the University of California at Irvine. He is the author of three collections of poetry, The Coral Road (Alfred Knopf, 2011), The River of Heaven (Knopf, 1988, Lamont Poetry Selection of the Academy of American Poets and finalist for the Pulitzer Prize), and Yellow Light (1982), three anthologies, and Volcano: A Memoir of Hawai'I (1995). He also edited Songs My Mother Taught Me: Stories, Plays and Memoir by Wakako Yamauchi (1994) and The Open Boat: Poems from Asian America (1993).
His poems and essays have appeared in The Kenyon Review, The New York Times, Los Angeles Times, The New Yorker, Ploughshares, and Virginia Quarterly Review, among others. His work draws on Japanese American history and his own experiences. He has been the recipient of several awards, including fellowships from the NEA, the Rockefeller Foundation and the Guggenheim Foundation. He lives in Eugene, Oregon, and teaches at the University of Oregon, where he is Distinguished Professor in the College of Arts and Sciences. He is professor or creative writing at the University of Oregon and, from 1989 through 1993, he was the director of the university's creative writing program.
---
Antonio J. Hopson
Graduated from the University of Washington and has been teaching biology and Earth science at Lakeside since 2001. Prior to teaching at Lakeside, he taught at Zion Prep Academy and Perkins School. He writes poetry, speculative fiction, flash fiction, and essays. His work has appeared in The Harrow, SNReview, Ascent Aspirations, Lost Magazine, The Piker Press, Akashic Books' Mondays Are Murder series,and NPR commentator Andrei Codrescu's Exquisite Corpse. He received Farmhouse Magazine's Reader's Choice Award and was invited to perform at Seattle's Richard Hugo House as a featured writer. He was selected to participate in Evergreen College's Literary Conference on "Activism and the Avant-Garde" and is a national EPPIE Award finalist. Check out his website: AntonioHopson.com.
---
Will Hornyak
Is a teacher at Marylhurst University, Portland State University, and a former journalist in Latin America. He has performed workshops for the U.S. Forest Service, the American Cancer Society, the American Art Therapy Association and numerous festivals, theaters, libraries, colleges and churches. Hornyak is a frequent artist-in-residence in schools. His 1997 recording World Voices, World Wisdom is a collection of myths and folktale from Native and Latin American, African, Middle Eastern and Celtic oral traditions. Hornyak lives in Lake Oswego, Oregon.

---
David Horowitz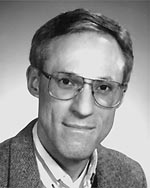 Founded and manages Rose Alley Press which primarily publishes books featuring Pacific Northwest rhymed metrical poetry. Through it he has published sixteen titles, including his latest poetry collections, Cathedral and Highrise and Sky Above the Temple. He earned bachelor's degrees in philosophy and English from the University of Washington and a master's degree in English from Vanderbilt University. He has edited and published two anthologies of contemporary poetry of the Pacific Northwest, Limbs of the Pine, Peaks of the Range in 2007 and Many Trails to the Summit in 2010. His own poetry collections, all from Rose Alley Press, are Stars Beyond the Battlesmoke (2008); Wildfire, Candleflame; Resin from the Rain; and Streetlamp, Treetop, Star. His poems have appeared in numerous journals, including Candelabrum, The Lyric, The New Formalist, Quill and Parchment, and The Smoking Poet, and his essays regularly appear in the online journal Exterminating Angel. In 2005, David received the PoetsWest Award for his contributions to Northwest poetry and small press publishing. He lives in Seattle, where he frequently organizes and hosts literary readings.. His website is www.rosealleypress.com.

---
Juleigh Howard-Hobson
Primarily a formalist poet, Juleigh Howard-Hobson (born 1963 in England) has simultaneously written literary fiction, genre work, non-fiction essays and articles, purposely blunting the modern 'brandable' concept of artistic obligation to any single form or movement. Like Yeats she walks a Hagal line between this world and that other, sometimes unseen, world.
Recognition for her poetry spans decades, from the 1980 ANZAC Day Award to nominations for both Best of the Net and the Pushcart Prize. She is the Assistant Poetry Editor at Able Muse.
Her first chapbook, Sommer and Other Poems (RavensHalla Arts Pub. March 2007), sold out its first edition and is to be reissued. Her second chapbook, The Cycle of Nine (August 2012) is also with RavensHalla.
Individual poems have appeared in scores of venues, across the globe, including The New Formalist, The Lyric, Candlabrum, Able Muse, The Flea, Flipside Magazine, Qarrtsiluni, Autonom, Mezzo Cammin, The Raintown Review, Hip Mama Magazine, Mobius, Hex Magazine, 14 by 14, The Hyper Texts, The Barefoot Muse, Umbrella, Poemeleon, Soundzine, Mandragora (Scarlet Imprint), Caduceus: The Poets at Art Place Vol 8 (Yale University), Poem, Revised: 54 Poems, Revisions, Discussions (Marion Street Press), Sweet Lemons 2: International Writings With A Sicilian Accent; Legas Sicilian Series Vol XIX (Legas).
An interview with her may be found here: http://www.poemeleon.org/poemeleon-the-blog/2011/4/23/the-habitual-poet-juleigh-howard-hobson.html.
Sound files of some of her poetry:
http://qarrtsiluni.com/2009/09/24/maledictus-requiescat/
http://soundzine.net/index.php?option=com_content&view=article&id=284:juleigh-howard-hobson-&catid=34:poetry&Itemid=53
http://www.ablemuse.com/v9/poetry/juleigh-howard-hobson/winter-stand.

---
Christopher Howell
Is the author of eight books of poetry, most recently Light's Ladder. Is the recipient of two National Endowment for the Arts Fellowships and two Washington State Book Awards, as well as having his work included in the Pushcart Prize Anthology. He is Professor of English and Creative Writing at Eastern Washington University. He lives in Spokane.

---
Thomas Hubbard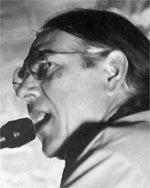 Thomas Hubbard's Midwest, blue collar parents were "breeds": Native American and Anglo. His free-verse poems and detail-rich stories are products of a long, wide-ranging life between the two worlds, and a firm connection to the present. He calls up memories of loving and being loved, hitchhiking back and forth across 1960s America, raising kids, learning to plow with a horse, studying Zen, finding allies in the plant world and sailing in all kinds of weather. He frequently writes of the glass factories where he traded childhood for manhood. And he often refers to his experiences as a parking lot attendant, mechanic, carpenter, bartender, musician, silversmith, cabinetmaker, teacher and freelance feature writer for magazines. But he mainly writes about what's happening here and now. His literary influences include Alan Watts, Kerouac, Hesse, Wolfe, Ginsberg, Steinbeck, Carver, Barthelme, Oates, Bukowski, Robbins, DeMaupassant, Chaucer and R. Crumb, and thousands of anonymous short-story authors.
Hubbard's first chapbook, Nail and other hardworking poems, was published in 1994 by Year of the Dragon Press, Seattle. A second edition was published under the Gazoobi Tales imprint. He also compiled, edited and published Children Remember Their Fathers, an anthology of thirty-three performance poets writing about their fathers. Since retiring a few years ago from teaching in the alternative high school on Tulalip Reservation in the state of Washington, he has published two more chapbooks: Junkyard Dogz (also available as a spoken word CD), and injunz (Gazoobi Tales, 2007) as well as a short story, "Dog Salmon," for Red Ink magazine.
Thomas Hubbard has written essays and interviews and edited for Raven Chronicles and Cartier Street Review magazines, and featured in many Pacific Northwest spoken word venues. His poems and short stories have appeared in Yellow Medicine Review, Red Ink, and Florida Review, and he reviews books for various publications. A mixed-blood of Miami, Cherokee and (probably) Irish lineage, Thomas has always been a traveler, beginning in his late teens with hitchhiking adventures all around the USA. These days he rambles back and forth between the Ozarks and the Pacific Northwest, the country of his heart. His latest chapbook, Poems in a Foreign Language, is available from Foothills Publishing, a small indie operation in Central New York. This chapbook is a part of the Rematriation Series, edited by Susan Deer Cloud.

He has also published the work of other poets, including:
Guiding the Stars to Their Campfire, Driving the Salmon to Their Beds, a collection of indigenous poetry by Tiffany Midge
Nailed to The Sky (poetry) by M. Anne Sweet
The Five Stages of Quitting Farming (poetry) by John Kulm
Wisdom for a Dance In the Street, (spoken word/music CD) by Dave Caserio
Affliction, a collection of poems about the sex industry by Jennifer Haggerty
What I Can Hold In My Hands, and At First Light, two collections of poems by Mary Eliza Crane.

In the works are an anthology of poems about mothers and a collection of writings to be titled Living With Proud Mary. Thomas is currently gathering works for an anthology of indigenous writers.
His poetry has appeared in the anti-war issue of Arabesques Review: International Poetry and Literature Journal, and ToTo's Poetry International Fall 2006, Albani: Indigenous Poetry and Other Voices International Poetry Anthology as well as in numerous other publications. He has read for the Distinguished Writer Series in Tacoma; presented A Workshop at Whidbey Island Writers Conference; featured for Whatcom Poetry Series, Seattle Slam, and numerous other venues, and reviewed books for Square Lake and Raven Chronicles. He is available for readings, as well as editing, design and publication of print media (http://www.gazoobitales.com).
Thomas Hubbard, born 1938, holds a Bachelor of Science in English, Education, Sociology, Ball State University, 1969; and graduate studies at University of Arkansas, Fayetteville; St. Edwards University, Austin; Indiana University, Bloomington.

---
Glenn Hughes
Born and raised in Seattle, he later made his home in the Skagit Valley, north of Seattle, before moving to Boston for doctoral studies in philosophy. Since 1990 he has lived in San Antonio, Texas where he is professor of philosophy at St. Mary's University. His chapbooks include Sleeping at the Open Window (Pecan Grove Press, 2005) and Erato (Pecan Grove Press, 2010). His poetry has also appeared in Poetry East, Prairie Schooner, Poetry Northwest, PoetsWest, Chile Verde Review, and a number of other journals over the course of twenty-five years. He is also the author of four books of philosophy, most recently Transcendence and History (University of Missouri Press, 2003). as well as many philosophical articles and reviews. In 2008 he received a Fulbright Scholar Research Grant to study at the International Peace Research Institute of Oslo.

---
Henry Hughes
Grew up on Long Island, New York. After earning his MA in creative writing at Purdue University, Hughes spent five years working in Japan and China. He received a Ph.D. in American literature at Purdue in 2002 and now teaches at Western Oregon University. His poems have appeared in Antioch Review, Carolina Quarterly, Malahat Review, Queen's Quarterly, Southern Humanities Review, Seattle Review, and Poetry Northwest, and in several anthologies including Long Journey: Contemporary Northwest Poets published by Oregon State University Press. He is the editor of the anthology, The Art of Angling: Poems about Fishing, published in the spring of 2012 by Knopf, and his commentary on new poetry appears regularly in Harvard Review. Hughes' first book of poems, Men Holding Eggs, received the 2004 Oregon Book Award in poetry. His book, Moist Meridian, shows the growing range and depth of this accomplished writer. He is also the author of an angling memoir, Back Seat with Fish (Skyhorse, 2016) and four collections of poetry, most recently Bunch of Animals (Cloudbank Books, 2016). and Fishing Stories (Knopf, 2013). See henryhughespoetry.wordpress.com.
---
Holly Hughes
Holly Hughes has spent over 30 summers working on boats at sea in Southeast Alaska in a variety of capacities, including deckhand, cook, gillnetter fishing for salmon, to working as a naturalist on a cruise ship. During that time, she served as skipper for Crusader, a 65-foot wood schooner which offered seminars on art, writing, natural history and native culture in both Southeast Alaska and the San Juan Islands through the non-profit organization Resource Institute. For the past 25 years, she has taught a variety of writing classes at Edmonds Community College, as well as at regional conferences and workshops, serving as co-advisor to the literary/art journal, Between the Lines, co-director of the Convergence Writer's Series and co-coordinator for the Sustainability Initiative. She lives in a log cabin built in the 1930s in Indianola.
Holly has been nominated for a Pushcart Prize and was a finalist for the Arts & Letters Prize 2003. She has done residencies at Hedgebrook, Centrum, and the Vermont Studio Center, and she is a graduate of the Rainier Writing Workshop MFA program. A recipient of an Artist Trust Fellowship, her poems have appeared in The Bellingham Review, The Midwest Quarterly, The Hedgebrook Journal, Alaska Quarterly Review, americas review, Pontoon, and in the anthologies, America Zen: A Gathering of Poets, Family Matters: Poems of our Families and Dancing with Joy: 99 Poems. Her essays have appeared in Crosscurrents and an anthology: Steady As She Goes: Women's Adventures at Sea. For eight years, she has participated in the Fisher Poet's Gathering held each spring in Astoria. She has been a reader for the Robert Sund festivals in the Skagit Valley and at the Frye Art Museum. She is co-author of The Pen and The Bell: Mindful Writing in a Busy World (Skinner House Press, 2012) and editor of the award-winning anthology, Beyond Forgetting: Poetry and Prose about Alzheimer's Disease (Kent State University Press, 2009). Holly Hughes's own poetry collections include Sailing by Ravens (University of Alaska Press, 2014), The Offering of the Fig and Boxing the Compass (Floating Bridge Press, 2007).
Visit her web site www.hollyjhughes.com <http://www.hollyjhughes.com>.
---
David V. Hughey
Currently lives in Longview, Washington after spending fourteen years as a college professor and dean in the Cayman Islands. He was a health inspector for the US Army in Okinawa for two years. Over 100 of his poems have been published in anthologies and literary magazines in the USA, Canada and Ireland. He has been published in several journals including Black Buzzard Review, Driftwood East, Feelings, The Hollins Critic, and Thema as well as the anthologies: In the West of Ireland, Rosewind, and Poetic Voices of America. His poetry has been most recently published in Off the Coast, Art Ascent, Thema, and Columbia River Reader.
---
Richard Hugo (1923-1982)
Born Richard Franklin Hogan in White Center, just south of Seattle, he was raised by his maternal grandparents. (In 1942 he changed his name to Richard Franklin Hugo.) In The Real West Marginal Way, he described the effect of growing up in the stern and silent household of his grandparents as having left him "a mess" and crippled in social skills, especially around women. He took refuge in fishing and baseball, and these pursuits became lifelong passions. In World War II he was a much-awarded bombardier in the Army Air Corps. He took poetry classes with Theodore Roethke at the University of Washington, and he worked for a number of years as a technical writer at the Boeing Airplane Company. His first book of poetry, A Run of Jacks, was published in 1961 by the University of Minnesota Press. Many of his poems, especially the early ones, were about local places that were important to him, as in his Death of the Kapowsin Tavern (1965). The poems often describe the tough side of life and the tough-minded folks living it. Hugo was a friend of poet James Wright. Friends and friendship were crucial to Hugo all his life, and he seemed more comfortable around blue-collar folks. In 1970s Hugo taught Creative Writing for almost 18 years at the University of Montana in Missoula.
His publications include:
A Run of Jacks, University of Minnesota Press, 1961
Five Poets of the Pacific, edited by Robin Skelton, University of Washington Press, 1964
Death of the Kapowsin Tavern, Harcourt, 1965
Good Luck in Cracked Italian, World Publishing, 1969
The Lady in Kicking Horse Reservoir, Norton, 1973
What Thou Lovest Well, Remains American, Norton, 1975
Rain Five Days and I Love It, Graywolf Press, 1975
Duwamish Head, Copperhead, Port Townsend, WA, 1976
31 Letters and 13 Dreams, Norton, 1977
Road Ends at Tahola, Slow Loris Press, 1978
Selected Poems of Richard Hugo, Norton, 1979
The Triggering Town: Lectures and Essays on Poetry and Writing, W.W. Norton & Company, 1979
White Center, Norton, 1980
The Right Madness on Skye, Norton, 1980
Sea Lanes Out, 1983
Making Certain It Goes On: The Collected Poems of Richard Hugo, Norton, 1984
The Real West Marginal Way: A Poet's Autobiography, Norton, 1987
Last Judgement, Windsor Publishing, 1988
Death and the Good Life (prose), St. Martin's Press, 1981, reprinted with an introduction by James Welch, Clark City Press, Livingston, MT, 1991.

---
Lynda Marie Hunter
Born in Austin, Texas and currently lives in Seattle. Early aptitude tests showed a strong proclivity for writing. She has been writing creatively since elementary school and writing poetry since the age of twelve, speaking publicly since high school and crafting short stories since college.
While attending the University of Puget Sound, her short stories caught the eye of a Random House literary agent and she was offered a two-year all-expense paid scholarship to a Writing Intensive at the University of Denver, followed by a paid internship at Random House.
She assists other writers as a freelance editor, ghostwriter and researcher. Affiliated with Richard Hugo House in Seattle, she is a regular reader and contributor, writes for a poetry blog, and is completing her soon-to-be published children's book series.
Currently retired from a career that included corporate training, motivational speaking, personal coaching, and volunteerism, she remains involved in civic and community events, including those of St. Mark's Episcopal Cathedral.

---
Paul Hunter
Poet, musician, instrument-maker, teacher, and editor and publisher. For over two decades, he has produced letterpress books and broadsides under the imprint of Wood Works Press in Seattle. He is the author of several collections of poetry, including a series published by Silverfish Review Press out of Eugene, Oregon: Ripening, Breaking Ground (2005 Washington State Book Award), Come the Harvest, and Stubble Field (2012). For the past 19 years Paul Hunter has published fine letterpress poetry under the imprint of Wood Works, including 26 books and over 60 broadsides. His poems have appeared in Alaska Fisherman's Journal, Beloit Poetry Journal, Bloomsbury Review, Iowa Review, North American Review, Poetry, Poetry Northwest, Prairie Schooner, Raven Chronicles, The Small Farmer's Journal, The Southern Review and Spoon River Poetry Review, as well as in seven full-length books and three chapbooks. His first collection of farming poems, Breaking Ground, from Silverfish Review Press received the 2004 Washington State Book Award. A second volume of farming poems, Ripening, was published in 2007, a third companion volume, Come the Harvest, appeared in 2008, and the fourth from the same publisher, Stubble Field, appeared in 2012. He was recently a featured poet on The News Hour with Jim Lehrer. He also has a prose book on small-scale, sustainable farming, One Seed to Another: He is completing a new book of prose poems entitled Clownery.
---
Pat Hurshell
Seattle-born, she sang in European and Stateside opera houses for some 26 years before teaching for English & Women Studies at the University of Washington from '78-97. "In Winter" is included in The Best American Poetry 2009. Her poems have been heard on Oregon radio in Literary Café and are published in a variety of journals including Puget Soundings, Borderlands: Texas Poetry Review, Drash: Northwest Mosaic, Women in Judaism, Calyx: A Journal of Art and Literature for Women, Melusine,and Menacing Hedge. She has received Ford and Woodrow Wilson grants for her research on Jewish women and theShoah and iscurrently preparing a poetry manuscript as well as translating the German Holocaust poems of Gertrude Kolmar, Hilde Domain and Rose Ausländer.

---
Connie Hutchison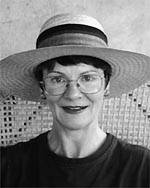 An award-winning writer of free verse and haiku. She is an active member of Haiku Society of America (Northwest Region Coordinator, 1997-2001) and the Kirkland Choral Society. Her past affiliations include the Washington Poets Association (President, 2003-04; board member) and the National League of American Pen Women (President, Seattle Branch, 2004-06).

Her work has appeared in Brussels Sprout, Chiyo's Corner, Frogpond, Modern Haiku, Timepieces, several haiku anthologies, and Haiku World, An Internationl Poetry Almanac, edited by Wm. J. Higginson; Washington English Journal, Poetswest Literary Journal, Signals, Life on the Line (Negative Capability Press), Washington English Journal, Tatoos on Cedar, and Weathered Pages: The Poetry Pole (Blue Begonia Press). In 2002, she was awarded First Place in the WPA Baxter Poetry in Performance contest.

She served as editor-in-chief for two prize-winning collections: The Northwest Region anthology, to find the words, awarded the First Place H.S.A. Merit Book Award in 2000, and Helen Russell's collection, Distant Sounds, awarded the Merit Book Award for Chapbook in 2008.
She lives with her husband in Kirkland and enjoy time with their grandsons each week.

---
Lawson Fusao Inada (1938 -)
Lawson Fusao Inada was born in 1938 in Fresno, California, a third-generation Japanese American. His grandparents founded the Fresno Fish Market, his father was a dentist, and his mother was a teacher. In 1942, Inada and his family were sent to internment camps, first in Fresno, then in Arkansas and Colorado; he was one of the youngest to live in the camps. His childhood experience of internment in camps during World War II is reflected in his poetry. A jazz bass player and jazz aficionado, he studied poetry with Philip Levine at Fresno State University. His book, Before the War: Poems as They Happened (1971), from William Morrow, was the first book of poetry by an Asian American to be published by a major firm. Inada's other collections of poetry are Before the War: Legends from Camp (1992), winner of the American Book Award; Just Into/Nations (1996); and Drawing the Line, published by Coffee House Press in 1997, won the Oregon Book Award. Both jazz and the experience of internment are influences in Inada's writing. The section titles of his Legends from Camp reveal these ongoing concerns: Camp, Fresno, Jazz, Oregon, and Performance.
Inada edited the anthology Only What We Carry: The Japanese Internment Experience (2000), a major contribution to the record of the Japanese American experience. He narrated the PBS documentaries Children of the Camps and Conscience and Constitution and is featured in the video What It Means to Be Free: A Video About Poetry and Japanese American Internment and the animated film Legends from Camp, made with his son Miles Inada.
A pioneer in Japanese-American literature, he has received numerous honors, including two Poetry Fellowships from the National Endowment for the Arts, a 2004 Guggenheim Fellowship in Poetry, a Creative Arts Grant from the Civil Liberties Public Education Fund, the Pushcart Prize for Poetry in 1996, and he was honored at the White House for a "Salute of Poetry and American Poets." He currently serves as the Steinbeck Chair for the National Steinbeck Center. One of his poems is inscribed on a stone at the Japanese American Historical Plaza in Portland, Oregon. Named Oregon Poet Laureate in 1991, he also served as the Oregon's Poet Laureate 2006-2010. Inada is a Professor Emeritus of English at Southern Oregon University,

---
Rob Jacques
Rob Jacques is a technical writer who was raised in northern New England and served in the U.S. Navy. He resides on a rural island in Washington State's Puget Sound, and his poetry appears in literary journals, including Atlanta Review, Prairie Schooner, Amsterdam Quarterly, Poet Lore, Off the Coast, and Assaracus. A collection of his poems, War Poet, will be published by Sibling Rivalry Press in March 2017.
---
Christopher J. Jarmick
Christopher J. Jarmick is a writer/poet who has curated and hosted regularly scheduled poetry nights, workshops and special events in the Puget Sound area since 2001. His newest collection of poetry Not Aloud was released in September 2015 from Moon Path Press. His last collection: IGNITION: Poem Starters, Septolets, Statements and Double Dog Dares was published in 2010. His frequently updated blog is PoetryIsEverything (google it as one word). His first poem was published when he was 12, he cowrote the novel The Glass Cocoon (2001), wrote the award winning one act play: Clash of Cultures, published articles, poetry and interviews in a variety of print magazines, newspapers and literary journals (including: Los Angeles Magazine, Seattle Weekly, Poetry Quarterly, Real Change, Raven Chronicles, Chrysanthemum, Cambridge Book Review, Military Times, Rattle, South District Journal and many others) and his online film reviews have more than 3 million views. Currently his short poem: Dear Poem Owner is riding two King County Rapid Ride busses and the bus-stop at 3rd and Bell in downtown Seattle features his poem and a larger than life-size picture. After co-writing and working on several screenplays in Los Angeles he worked in several capacities including editor, producer, writer and director at PBS, Paramount and Fox contributing to award winning documentaries and television shows and creating segments for programs like Hard Copy and Entertainment Tonight. In 1994 he re-located to Seattle, co-produced a radio talk show and then became a Financial Advisor at Morgan Stanley (later Waddell and Reed). Co-owner of BookTree Kirkland's independent book store --Creative and Freelance Writer - website Author of Not Aloud (2015 MoonPath Press).
In 2009 Chris Jarmick and LA-based poet Michael C. Ford produced a CD, Aural Anxieties, in which they recite original poetry back and forth on various related and un-related topics on this limited edition CD.
He attended Vassar College in the mid-seventies. A former Board Member PEN-USA, he also served as a former President, Pen-Washington and Executive Vice President, Washington Poets Association. Additional info. at Who's Who in Entertainment, various company and industry awards.
He has been married to Teresa since 2010 and their blended families includes 8 children and one grandchild. You can contact him at glasscocoon@hotmail.com or check out his blog: http://chrisjarmick.wordpress.com/.

---
Duane Kirby Jensen
A painter and poet from Everett, WA. His art has appeared on numerous book, CD, and magazine covers. As a poet, Duane has read throughout the Northwest since 1990 and has been published in over twelve chapbooks and dozens of other publications. The underlying theme of his work evokes those places which linger beneath the surface underscoring the narrative of being, the fragility of identity, the gravity of emotion and the ease in which it can be lost. Since September 2013, Duane has hosted Everett Poetry Nite. Duane received the 2013 Mayor's Arts Award for Artistic Excellence & Contribution to Everett's Cultural Vitality. See https://www.facebook.com/duanekirbyjensen.
---
Laura Jensen (1948- )
Born in Tacoma, Washington, she completed her undergraduate work at the University of Washington and received her M.F.A. from the University of Iowa. She has been the recipient of grants from the NEA, Washington State Arts Commission and the Ingram Merrill Foundation. She lives and writes in Tacoma.
Author of several collections of poetry, her books include:
The Distinguished Poet Series, a broadsite collection, Tacoma Arts Commission, 1996
A Sky Empty of Orion, Meadow Press, 1985
Memory, Dragon Gate, 1982, reissued by Carnegie Mellon Press in 2006
The Story Makes Them Whole, Porch Publications, 1979
Tapwater, Graywolf Press, 1978
Bad Boats, Ecco Press, 1977
Anxiety and Ashes, Penumbra Press, 1976
After I Have Voted, Gemini, 1972.

---
Mike Johnsen
Started writing 40 years ago, and began focusing on poetry in 2003. He has published one collection of poems titled Garage Sale. Three of his poems appear in the 2007 edition of Between the Lines. Another two are found in the 2008 edition of the University of Washington's literary journal, Clamor. In August, he begins his second residency at the Rainier Writing Workshop's MFA program, at Pacific Lutheran University.

His website, theseattlemuse.com, focuses on unpublished authors, and literary resources.

Mike is a prose poet, and his work is generally somber. His poems expose often unseen ironies of life. They are powerful, and intensely personal. And he has this thing about redheads.

---
Georgia Johnson
Has been a featured reader at several local bookstores and galleries including Watermark Books, Anacortes; Red Sky Poetry, Seattle; and Lucia Douglas Gallery, Bellingham. Her chapbook, Finding Beet Seed, published in 2000 (but now out of print) featured poems about the Skagit River.

---
Jill McCabe Johnson
Is the founding director of Artsmith, an arts organization providing artist residencies in the San Juan Islands. Her first poetry collection, Diary of the One Swelling Sea (MoonPath Press, 2013), was awarded a 2014 Nautilus Book Award in Poetry. She is the series editor for the Being What Makes You anthology series from the University of Nebraska Gender Programs, including Becoming: What Makes a Woman (2012), and Being: What Makes a Man (2014). Jill earned her MFA in Creative Writing from Pacific Lutheran University and her PhD in English from the University of Nebraska-Lincoln, where she was the 2013-2014 Louise Van Sickle Fellow in Poetry.

---
E. Pauline Johnson (Tekahionwake) (1861-1913)
The daughter of a Mohawk chief, she was born in Ontario, Canada. This poet, essayist and short story writer was related to both Chief Joseph Brant and the American writer, William Dean Howells. She attended Indian schools but was an avid reader of Scott, Longfellow, Shakespeare, Byron and others. Her collections of poems include The White Wampum, published by Bodley Head, Canadian Born (Geo. Morang of Toronto, 1903), prose, Legends of Vancouver (McClelland & Stewart, 1920). After traveling extensively for a number of years on speaking tours, twice to England, she settled in Vancouver, BC. She crisscrossed the continent several times, drove up the Cariboo trail to the gold-fields and was an ardent canoeist. She died in Vancouver, BC on March 7, 1913. She remains one of Canada's more popular poets.

---
Andrew Joron
Author of Trance Archive: New and Selected Poems (City Lights Books, 2010). He has also recently translated the German fantasy writer Paul Scheerbart's The Perpetual Motion Machine (Wakefield Press). His work will be included in the new edition of the Norton Anthology of Postmodern Poetry, edited by Paul Hoover. His essay "The Theremin in My Life" appears in issue 14 of the online magazine Evening Will Come. He lives in Berkeley, California.
---
Tammy Kaiser
Tammy Kaiser was born and lived in Palm Beach, Florida for twenty years before moving to Seattle. Her poetry and short stories have appeared in PoetsWest, Calliope, Indigenous Fiction, The Raven Chronicles, Mind Trails, Meow, The Family Times, Futures Magazine and many others. She is the author of Memorials: Poetry for Performance, co-author of Making Love in The War Zone, and editor of The Survivor Project.
Ms Kaiser currently teaches kindergarten for a Jewish school in Bellevue, Washington and does Holocaust Tracing for the American Red Cross. Her involvement in International Social Services has taken her all over the world. When she isn't writing, Tammy collects World War II memorabilia and studies languages such as Hebrew, Yiddish and German.

---
Remi Kanazi
Palestinian-American poet, writer, and human rights activist based in New York City Author of Poetic Injustice: Writings on Resistance and Palestine and editor of Poets for Palestine, a hip hop, poetry, and art anthology, Kanazi is a recurring writer in residence and advisory board member for the Palestine Writing Workshop. He has taught, lectured, and performed extensively throughout the U.S., Canada, Europe, and the Middle East. A member of the organizing committee of the US Campaign for the Academic and Cultural Boycott of Israel, Kanazi has been a featured political commentator for news outlets throughout the world.

---
Joan Kane
An Inupiaq Eskimo with family from King Island and Mary's Igloo, Alaska. She earned her bachelor's degree from Harvard College and her M.F.A. from Columbia University. Kane's awards include a 2007 individual artist award from the Rasmuson Foundation, a 2009 Connie Boochever Fellowship from the Alaska State Council on the Arts, a National Native Creative Development Program grant, and a Whiting Writers' Award for her first book, The Cormorant Hunter's Wife. She received the 2012 Donald Hall Prize for her second book, Hyperboreal, which is forthcoming from the University of Pittsburgh Press. She is a recipient of the 2013 Native Arts and Cultures Foundation Literature Fellowship, the 2013 Creative Vision Award from United States Artists, a 2013 Rasmuson Foundation Artist Fellowship and will be the 2014 Indigenous Writer in Residence at the School for Advanced Research and faculty for the MFA program at the Institute of American Indian Arts. She lives with her husband and sons in Anchorage, Alaska.
---
Nicholas Karavatos
Was a manual worker by day and a poet-musician by night before going into debt to complete his formal education. Has a B.A. in English (1986) from Humboldt State University in Arcata and an M.F.A. in Poetics and Writing (1999) from New College of California's Poetics Program in San Francisco. From 2001-2006 he taught general studies at a small private college in Muscat, Sultanate of Oman. He is currently an Assistant Professor in the Department of English at the American University of Sharjah, United Arab Emirates. His poems have appeared in After the Fallen, Blackbox, Certain Stones, Cherry Bleeds, Country Activist, debt, Earth First! Radical Environmental Journal, EcoNews, Edge City Magazine, Humboldt-Central American Solidarity Newsletter, Juke Jar, Log, Minotaur, mirage [periodical], Paisley Moon, PoetsWest Online, Prophetic Voices, Prosodia, San Fernando Poetry Journal, Steelhead Special, Thieves Jargon, Tight, Travelling Poet, Toyon, Unlikely Stories and What the Hell. He is included in the anthology Punk Rock Saved My Ass (Ukiah: Medusa's Muse, 2010) and the latest issue of West Wind Review (Ashland: University of Southern Oregon, 2010). In December 2009, Amendment Nine (Arcata) published his first book No Asylum. Check his website: http://nicholaskaravatos.blogspot.com/.
---
George Karos
Was raised in Martinsburg, West Virginia. He attended public schools until the completion of seventh grade. He attended and graduated from Saint James School in Washington County, Maryland. He received a Bachelor of Arts from West Virginia University in 1991, and Master of Arts from American University in 1999. He has worked for various arts projects and organizations to promote and facilitate the presence of the arts, as a magazine columnist and poetry editor, and as lead singer for rock bands Glory Journal and Mail Order Bride. As a solo artist, George Karos has toured and performed in musical venues throughout America with an emphasis on the region of his Mid-Atlantic roots. He has also performed solo works in improvisational settings in regional art spaces with nationally known artists and music groups. He continues to write, record, tour, and perform his acoustic music infused with poetry.
His books are on Red Dragon Press:
Breathe In, Breathe Out (and Whistle as Loud as You Can) - 2010
Spectator Turns Witness-2000
Biorhythm Dais - 1997
"Band CDs distributed by Dischord Direct. I release my own acoustic CDs and like to keep music separate: See https://myspace.com/georgekaros."
---
Gayle Kaune
She's published widely in literary magazines including Whitefish Review, Poet and Critic, Kalliope, Willow Springs, Crab Creek Review, Seattle Review, Milkweed Editions, South Florida Poetry Review, Centennial Review, Bellowing Ark, & Portland Magazine. Her book, Still Life in the Physical World, was published by Blue Begonia Press. Her latest book is All the Birds Awake (Tebot Bach Press, 2011). Her chapbook, Concentric Circles, won the Flume Press Award. She's won several Washington Poet awards, a Ben Hur Lampmann award, & been nominated for a Pushcart Prize. She's worked as a schoolteacher; as psychotherapist (Licensed Clinical Social Worker); & now serves on the Centrum Writer's Conference Advisory Board. After 25 years in the Eastern Washington desert, she now lives in Port Townsend with her husband.

---
Jourdan Keith
Seattle's 2006-2007 Poet Populist. An outstanding poet and very active in the literary community, Jourdan is committed to her own writing and presenting it to the community as well as helping other writers young and old do the same. Jourdan is the founder of Urban Wilderness Project, which provides storytelling, restoration and adventure programs through her non-profit organization, the Urban Wilderness Project, bringing inner city youth to the wilderness. Another of her projects is her trademarked program, Griot Works, which trains youth and adults to become storytellers through workshops and performances. Like ancient Griots, participants learn the importance and responsibility of keeping personal history and culture alive in the form of storytelling and poetry.

Jourdan is a Jack Straw writer and Hedgebrook alum. A 2004 grant recipient from the Mayor's Office of Arts and Cultural Affairs for the choreopoem, "The Uterine Files: Episode I, Voices Spitting Out Rainbows," her publication credits include ColorsNW, Seattle Woman, KUOW, the video "Silence...Broken" and the anthology, Ma-Ka, Diasporic Juks.

---
Reem Kelani
Born of Palestinian heritage in Manchester, England and raised in Kuwait, Reem was educated as a biologist at Kuwait University. After a few years in the scientific field, she switched to a full-time career in music. Reem is a remarkable singer and musician. She released her debut album Sprinting Gazelle – Palestinian Songs from the Motherland and the Diaspora (Fuse Records) in 2006 to critical acclaim. The independently produced album represents the culmination of two decades of research in Palestine, in Palestinian refugee camps and the Palestinian Diaspora. Reem's songs include those based on the poetry of well-known Palestinian poets. Her music, with its affinity to American jazz, resonates with audiences everywhere. Do visit her web site http://www.reemkelani.com
Reem is also a regular broadcaster. She wrote and presented 'Distant Chords' for BBC Radio Four, featuring the music of migrant communities in the UK (Afghan, Yemeni, Kurdish, Armenian, Micronesian and Portuguese). Other programs include 'A Day in the Life of a Palestinian Woman' and 'In Praise of God' for BBC World Service. More recently, she presented "Salome: Dance of the Seven Veils" on BBC Radio 4.
Manchester International Festival commissioned Reem in early 2007 to compose music for and to rehearse the 'Beating Wing Orchestra' comprised of locally based refugee and migrant musicians. The work "Paradise in Strangers" was premiered in July 2007 and was a critical success. Reem's next CD project will be a tribute to the great Egyptian composer Sayyid Darwish (1892 – 1923).

---
Laura Piece Kelly
Internationally recognized spoken word poet, hip hop artist, singer/song writer, and music producer from Seattle. Her poetry is integrated with vintage jazz and hip hop. Piece has been featured on HBO's Def Poetry Jam and the documentary Underground Poets Railroad.
She has been writing poetry and performing her work publicly since childhood. She was part of Seattle's beginning slam poetry movement, competed for the Seattle Poetry Slam Team, and earned her way to the National Poetry Slam competition two years in a row. She was crowned the Seattle Grand Slam Champion 2004-2005. Piece was commissioned by Seeds of Compassion to write and perform a poem for His Holiness, the 14th Dalai Lama, when he visited Seattle in 2008.

---
Maggie Kelly
Was born and raised on a farm in northern Minnesota. She milked cows, made butter, tossed hay, learned how to keep a good kitchen range fire going, belonged to 4-H. Then she turned twelve.
Kelly became a star dreamer, a reader of novels, writing rhymes to find the reasons, writing down her first bucket list. Her lust for words and knowledge was so excessive that she read every book in the tiny school library. Then she turned fifteen.
Her dream vocation was not deemed suitable, for who had heard of a female investigative journalist? So she took a different education direction, did the work, got the degree and a certificate to teach.
Kelly papered the universe with resumes and applications, wanting to leave the cold northwoods. A kindly government agency hired her to teach on an Air Force Base in Puerto Rico. She learned many things during her two-year tour, like do not wear a girdle in a subtropical climate.
Much wiser, she returned stateside, became a house mother while going to grad school. Classwork completed, writtens and orals asked and answered, but university politics got in the way of an MFA.
Kelly left the Ivory Tower and left behind her a trail of jobs in finance, law enforcement, vocational rehab, editing, military and . . .too many to mention all.
Today Maggie Kelly is a poet, an essayist (for the Mensa of Western Washington's ToteMs), a columnist ("Art Beat" for the Senior Scene), and former newsletter editor for several organizations including Veterans for Peace and the Washington Poets Association.

---
Richard L. Kenney (1948- )
Richard Kenney teaches poetry and verse writing in the Undergraduate and MFA Programs at the University of Washington. He has published four books of poetry: The Evolution of the Flightless Bird (Yale University Press, 1984), Orrery (Atheneum, 1985), The Invention of the Zero (Knopf, 1993) and the One Strand River: Poems, 1994-2007 (Knopf). He has received awards and prizes for his poetry, including fellowships from Guggenheim Memorial Foundation, The Rome Prize in Literature, a grant from the John D. and Catherine T. MacArthur Foundation, the Lannan Literary Award and numerous others. He lives in Port Townsend.

---
Donald Kentop
Born and raised in New York City, graduate of NYU and has M.A. from Columbia University. Completed the Writer's Program at UW Extension program and was a 2004 Jack Straw Production writer. Is a former lyricist, and member of ASCAP. He is also a stone carver, and a member of the NW Stone Sculptors Association. He has won several awards for his poetry, 2005 Seattle Poet Populist finalist, including second place in the Bart Baxter competition at the 2002 Washington Poets Association conference. In 2003 he won first place in the traditional form category.
A writer of exceptional poetry, he has read at several literary conferences and festivals, the Frye Art Museum and book stores. His poems have also appeared in Chrysanthemum, The Jack Straw Anthology, and the WPA anthologies Mute Note Earthward and Tattoos on Cedar. His first collection of poetry, On Paper Wings, was published by Rose Alley Press. His latest collection, Frozen by Fire, is a documentary in verse of the Triangle Factory Fire of 1911, and was published in 2014 by Paper Wings Press.

---
Malcolm H. Kenyon
Retired. Now teaches English as a Second Language for Whatcom Literacy Council. Chapbooks: If I Were a Cat, Recapitulation, Nakedness, Swallows, US66, The Goat Island Battery, Pictures of the Dead, xpeditions to the Golden Triangle, Zen Birds, Basic Persian, Love:Yvonne. Published in Jeopardy 2007, Manzanita Quarterly, Padilla Bay Poets Anthology, Bicycling Magazine, Research Center for the Arts Review. He was a Commissioned Officer, United States Navy. Combat service in Vietnam in minesweepers. Graduate studies, University of New Mexico, Secondary-teaching certification, Industrial Arts Education, University of New Mexico. Assistant Professor of Technology at Western Washington University, Bellingham, Washington.
---
Cynthia Kidder
An "accidental poet," Cynthia began writing poetry about five years ago as a "self-help" process in getting through a difficult period in her life. From those beginnings, she quickly moved into writing for the love of it. She has been published in several collections and anthologies, includingRaven Chronicles and House of Many Rooms (published by Poetry Today in Wales, UK.). After working for a year as editor of PoetSpeak-Vancouver, she now spends her time working with poets in the Vancouver, Washington area in a poetry cooperative, the NW Poetry Coalition, featuring performance, teaching and open mike venues.

---
Catherine Kigerl
Catherine is a contributing author to New Halem Tales, a collection of short stories set in a fictional town on the Oregon coast: http://www.newhalemtales.com/index.html and is the author of Stirring up the Water, published under the name, Cat Ruiz: http://www.saltpublishing.com/shop/proddetail.php?prod=9781844714056.
She holds dual Canadian-United States citizenship and teaches Humanities courses online for College of the Siskiyous: http://www.siskiyous.edu/.

---
Patricia Killelea
The author of the poetry collection Other Suns, now available from Swan Scythe Press (2011). She is currently a doctoral student in the Native American Studies department at the University of California at Davis, and she holds an M.A. in English & Creative Writing, also from UC Davis. Originally from the Bay Area, CA, her poems have appeared in Gigantic, The Tule Review, Suisun Valley Review, Poetry Now, and forthcoming in Drunken Boat. In November '11, she will be one of four visiting "poets in the schools" as a participant in Sacramento Poetry Center's program Confluence. She has taught the Introduction to Native American Literature course at UCD since Fall '09. You can visit her website at www.patriciakillelea.com for sample poems, upcoming readings, and news.

---
Marion Kimes (3/28/1930 - died 3/31/2014 in Dhaka, India)
She hosted Red Sky Poetry Theater and mentored many poets. She was a force for poetry and for beauty. Her work has been published in anthologies, broadsides, and literary magazines. Her chapbooks include: Machines (emPo Publications), A Stretch of Poets (Poetry Around Press), Whirled (Wood Works Press), Crows Eyes/of multiplication and light, Choosing The Next Stone, Namoratunga, and pommes, latterly poems (nine muses books). Last Year's Horse is her recent book-sized collection of poems (nine muses books, 2009). She is the recipient of Raven's 2007 Louise Dovell Poetry/Spoken Word Award.
---
Margaret Bobalek King
In 1986 Margaret Bobalek King published her first poem in a New York Journal, also publishing poems with Southern Maine Writer's Project. At the same time, she wrote short articles for horse magazines, Equus, Polo, Horseplay. This is how she met Maxine Kumin, a United States Poet Laureate and Pulitzer Prize winner. King admired one of Kumin's "horse poems" as a fellow contributor to Centaur. There ensued a lively correspondence beginning in 1990 and extending to a 12-year mentorship of King's poems. After the mentoring period, King and Kumin kept up a warm relationship till Kumin's death in 2014. Meanwhile, King started The Creative Women's Writers' Group (2004 to present) in southern New Hampshire, was a founding member of The Hyla Brook Poets, which meets at The Robert Frost Farm in Derry, N.H., joined the Poetry Society of New Hampshire, and learned the art of fiction with Spaghetti & Writer's Group of Derry, N.H. In 2003, King published a book on Education, Tadpole Tales, Teaching Children Reading and Journal Writing (Story Line Press, Ashland, OR). She interviewed notable poets and writers for The Northwoods Journal, (2004 -2009). She published a short story in Polo, Players' Edition (2005), also a murder mystery in Live Free, or Die, Die, Die (2011). King's early stories appeared in The Dan River Anthology and The Northwoods Anthology (2005-2008). Margaret Bobalek King's poems have appeared in anthologies and journals, such as Avocet, The Poets' Touchstone, Angel Face, The Lyric, Kaleidoscope, Dan River Anthology, Best Indie Lit New England, Vol 2. The Naugatuck River Review, and others. She's won numerous awards from The Poetry Society of New Hampshire (2006-2014), won first prize and $1000.00 for the Naugatuck River 5th Annual Narrative River Review's Poetry Award (2014), and she was a semifinalist in the Naugatuck River Review's 7th annual Narrative contest (January 2016). King placed high among the winners for the Writer's Digest Poetry Contest (December 2015). King was nominated for a Pushcart Prize in 2014. "Winning is wonderful when it happens," she says. "But first of all, writing poetry should be an enjoyable creative act and not a steeplechase to gain prizes."
---
Judith Kitchen
Is the author of three collections of essays, a novel, a collection of poetry, and a critical study. In addition, she has edited or co-edited three collections of short nonfiction pieces, an anthology of poetry, and a collection of literary interviews. Her awards include an NEA fellowship, two Pushcart Prizes, the Lillian Fairchild Award, and the S. Mariella Gable Award. She has served as judge for the AWP Nonfiction Award, the Pushcart Prize in poetry, the Oregon Book Award, and the Bush Foundation Fellowships, among others. She lives in Port Townsend, WA, where she serves on the faculty and as co-director of the Rainier Writing Workshop Low-Residency MFA at Pacific Lutheran University.
---
William Kittredge
Renowned Western writer, is the recipient of The Nature of Words' 2011 Caldera Special Recognition Award. He grew up on the cattle ranch his grandfather built in southeastern Oregon's Lake County, the setting for his memoir, Hole in the Sky. Kittredge became a major cultural voice with his collection of essays, Owning It All, which was said to "map the emotional terrain of the West." Kittredge taught at the University of Montana for 29 years, and now is Regents Professor of English and Creative Writing Emeritus. He has received numerous awards including a Stegner Fellowship at Stanford and Writing Fellowships from the National Endowment for the Arts. Kittredge's other work includes The Willow Field and The Next Rodeo: New and Selected Essays.

---
Carolyn Kizer (1925-2014)
Kizer was born in Spokane and educated at Sarah Lawrence College, Columbia University and the University of Washington, where she studied under Theodore Roethke. In 1959 she co-founded Poetry Northwest, the prestigious poetry journal, and served as its editor until 1965. That same year her first volume of poetry was published by the Portland Art Museum. Her first major collection of poetry, The Ungrateful Garden, was published in 1961 by Indiana University Press. Throughout her long literary career, Kizer had been a teacher, editor and outspoken critic, as well as poet and essayist. Copper Canyon Press selected her collection of essays, Proses, as the inaugural publication (1993) in its Writing Re: Writing Series. Usually considered the most versatile of Northwest poets, she is the recipient of multiple awards, including the Pulitzer in 1985 for her book, Yin: New Poems (BOA Editions, 1984). In 2002 Kizer received a Lifetime Achievement in Poetry Award from the Western States Book Awards. In Harping On: Poems 1985-1995, published in 1996 by Copper Canyon Press, she challenges us with her biting wit and intelligence. She has capped an extraordinary writing career with her latest volume, a collection of her poems between 1961 and 2000, in Cool, Calm, & Collected, published by Copper Canyon Press in 2001.The collection earned First Place from the Paterson Poetry Prizes for 2002, a Silver Medal in Poetry from the 2001 California Book Awards, and First Place from the 2001 Independent Publisher Book Awards.

---
August Kleinzahler (1949 - )
Born in Jersey City, New Jersey. He attended the University of Wisconsin as an East Asian Studies major, but finished his studies at the University of Victoria in British Columbia where he majored in English and studied with Basil Bunting. He has lived in San Francisco for over twenty years. He has held a variety of jobs, including working as a locksmith, cabdriver, lumberjack, music critic, and building manager. While living in Alaska, he designed educational kits for native children at the Alaska State Museum. He has taught writing at Brown University, the University of California at Berkeley, and the Iowa Writers' Workshop, as well workshops for homeless veterans in the Bay Area.
His publications include:
The Strange Hours Travelers Keep, Farrar, Straus & Giroux, 2004. Winner of Intl Griffin Poetry Prize
Cutty, One Rock: Low Characters and Strange Places, Gently Explained (prose memoir), Farrar, Straus & Giroux, 2004
Live from the Hong Kong Nile Club: Poems 1975-1990, 2000
Green Sees Things in Waves, 1999 (poems)
Red Sauce, Whiskey and Snow, 1995 (poems).
His honors include a fellowship from the Guggenheim Foundation, the Lila Acheson-Reader's Digest Award for Poetry, an Academy Award in Literature from the American Academy of Arts and Letters, a Berlin Prize Fellowship, the Griffin International Poetry Prize, and the post of poet laureate in Fort Lee, New Jersey.

---
Klipschutz (Pen name of Kurt Lipschutz)
A poet and songwriter. Born in Indio, California, he has lived in San Francisco for thirty years. He is the author of four volumes of poetry, Twilight of the Male Ego, The Good Neighbor Policy, The Erection of Scaffolding for the Re-Painting of Heaven by the Lowest Bidder, and This Drawn & Quartered Moon (Anvil Press, 2013). His work has appeared in periodicals in the U.S., Canada, the U.K., Ireland and France, and numerous anthologies. Also a songwriter, he co-wrote Chuck Prophet's 2012, critically acclaimed, Temple Beautiful, "a love letter to San Francisco stained with tears." Beyond high school, he is an autodidact.
---
Steve Kowitt (1938-2015)
Poet, essayist, teacher, he was born in New York, but attracted by the Beat movement, he moved to San Francisco. Received an M.A. from San Francisco State College. He taught at San Diego State, San Diego City College, UC San Diego, and the College of Southern Idaho. Was publisher of Gorilla Press and founder of the Animal Rights Coalition of California. Known as a mesmerizing performer onstage.
His publications include:
Cherish, 2015, Univ. of Tampa Press
This Unspeakably Marvelous Life, 2015, Serving House Books
The Poet's Companion: A Guide to the Pleasures of Writing Poetry, 2010, W.W. Norton & Co.
Crossing Borders, 2009, Spuyten Duyvil
The First Noble Truth, 2007, Univ. of Tampa Press
The Gods of Rapture: Poems in the Erotic Mood, 2006, Sunbelt Publishers
In the Palm of Your Hand: A Poet's Portable Workshop, 2003, Tilbury House Publishers
The Dumbell Nebula, 2000, Roundhouse Press
The Maverick Poets, 1988, Gorilla Press
Lurid Confessions, 1983, Serving House Books.

---
Robert Kroetsch (1927- )
Northwest audiences may know this internationally-known Canadian poet, essayist and writer for his interest in the Klondike Gold Rush and the writings of the poet, Robert Service. His novel, The Man from the Creeks, published by Random House Canada in 1998, was based on his research and ruminations about that period. Kroetsch grew up in rural Alberta and was graduated from the University of Alberta (1948) with majors in English literature and philosophy. A few years later, he returned to college and received his M.A. from Middlebury College in Vermont (1956), and his doctorate from the University of Iowa (1961). He taught at S.U.N.Y. from 1961 to 1978 before moving to the University of Manitoba. He received the Governor General's Award for Fiction in 1970 for The Studhorse Man, and in 1986 he was made a fellow of the Royal Society of Canada.
His major publications include:
A Likely Story: The Writing Life, Red Deer College Press, 1995
The Puppeteer (fiction), Random House, Vintage Books, Toronto, 1992
The Lovely Treachery of Words (essays), Oxford University, Toronto, 1989
Completed Field Notes: The Long Poems of Robert Kroetsch, McClelland & Stewart, Toronto, 1989
Excerpts from the Real World: prose poem in ten parts, Oolichan Books, Lantzville, B.C., 1986
Advice to My Friends: A Continuing Poem, Stoddart, 1985
Alibi (fiction), General Publishing, Toronto, 1983; Beaufort Books, New York, 1983
Letters to Salonika, Grand Union Press, 1983
Essays: Robert Kroetsch (criticisms), Open Letter, 1983
Seed Catalogue (poems), Turnstone Press, 1978
Stone Hammer Poems 1960-1975, Oolichan Books, 1976
The Ledger (poems), Applegarth Follies, 1975
Badlands (fiction), Stoddart, Toronto, 1975
The Studhorse Man (fiction), Macmillan, Toronto, 1969.
---
John William Kulm This very popular poet has appeared in The Peoples' Poetry Gathering, New York; The Impala, Los Angeles; Adelaide Fringe Festival, Australia; Lollapalooza; The National Poetry Slam; The Cowboy Poetry Gathering in Elko, Nevada; and on National Public Radio. An education in Biblical Studies from Trinity Lutheran College, dynamics of slam poetry, concise language from stand-up comedy, and a farming background all influence John's style. Gazoobi Tales published John's book, The Five Stages of Quitting Farming, in 2002.

---
William Kupinse
Poet Laureate of Tacoma 2008-09 and associate professor of English at University of Puget Sound. Teaches classes in British and Irish literature, creative writing and interdisciplinary writing courses. His poems have appeared in journals including: Cimarron Review, Sea Stories, Green Letters, Cascade, and The Fourth River. Kupinse is also the author of several articles in scholarly journals and anthologies, as well as a poetry chapbook, Raw Materials. A collection of his poems, Fallow, was published with support from the Tacoma Arts Commission in 2009.

---
Kurtis Lamkin
Internationally celebrated performer of the ancient West African griot tradition, which blurs the boundaries between poet, singer, and storyteller. When he performs, stirring up magic in mesmerizing rhythms and images, Lamkin often accompanies himself on the kora, a twenty-one-stringed West African harp-lute. He not only composes on and plays the kora, but he makes each instrument by hand. The intimate bond between performer and instrument is also part of the griot tradition. In the griot/bardic tradition, the poet is seen as someone directly involved in the life of the community, and commentary on events that impact the community is not only accepted, but expected. Lamkin has released a number of CDs of his work, including: My Juju (1995), El Shabazz (1998), Queen of Carolina (2001). His newest CD is Kora Songs.

---
Susan Landgraf
A writer and photographer, Susan Landgraf's poems have appeared in Poet Lore, Nimrod, Rattle, The Laurel Review, Third Coast Review, Pikeville Review, Interim, A Room Of One's Own, Ploughshares, Cincinnati Poetry Review, The Aurorean, Calyx, Spoon River Quarterly, Sun Dog Review, and Paintbrush, among others. Her first chapbook, Other Voices, was released in 2009 from Finishing Line Press. Honors include a Fulbright-Hays grant in 1999 to South Africa and Namibia; Pablo Neruda, Society of Humanistic Anthropology, and Academy of American Poets awards; Ragdale, Willard R. Espy, and Soapstone residencies and a Theodore Morrison scholarship at Bread Loaf. She was awarded an NEH grant to spend five weeks in Peru and Bolivia studying the "Andean Worlds" in 2005, and in 2007 she was given a Jack Straw Productions grant. In 2002 and 2008 she taught PhD students at Jiao Tong University in Shanghai, China. A former journalist, she teaches writing and media classes at Highline Community College, and is at work writing a book about her teaching and traveling experiences in China.

---
Patrick Lane (1939- )
Born in Nelson, British Columbia, he is a distinguished Canadian poet whose many awards include the Governor General's Award for Poetry in 1979, the Canadian Authors Association Award, the Lieutenant Governor's Award for Literary Excellence, and three National Magazine Awards. He is the author of twenty-four volumes of poetry, as well as fiction and nonfiction. Patrick Lane has read widely around the world. He lives with his wife, poet Lorna Crozier, on Vancouver Island.
His many publications include:
Winter, Coteau, Regina, 1990
Milford and Me, Coteau, 1989
A Linen Crow, A Caftan Magpie, Thistledown, Saskatoon, 1985
Woman in the Dust, Mosaic, Oakville, Ontario, 1984
Old Mother, Oxford University, Toronto, 1984
The Measure, Black Moss, Windsor, Ontario, 1981
Poems, New and Selected, Oxford University, Toronto, 1978.
---
BRIAN E. LANGSTON is a poet, fiction writer, and part-time jangoleer. His poetry has appeared in Gargoyle,Poems Against War, the Loch Raven Review, and other online and print publications, as well as the anthology Zombies for a Cure, a zombie-themed collection to benefit cancer research. His fiction has appeared in the Hamilton Stone Review and JMWW, and he recently received honorable mention in the Glimmer Train Short Story Award for New Writers. Assistant Editor for the literary magazine POPLORISH from Old Growth Northwest in Seattle, he also likes to cook, and happens to be an Internet application developer during the weekday daylight hours.
---
Lauri Langston
Is a published poet and spoken word artist who lives in Everett, Washington. She has recently released her first chapbook Ready for the Storm published through Three Frogs Swimming . She brings her work inspired by many years in medicine and her deep Louisiana roots. She has been sharing her work since 2010 when she accidentally walked into a poetry reading.
---
Robert Lashley
Northwestern poethas had poems published in journals including Feminete, No Regrets, and Your Hands, Your Mouth. His work was also featured in Many Trails To The Summit, an anthology of Northwest form and lyric poetry. He has featured at the Kerouac Institute for Performing Arts, Goddard, and Seattle Central College, read and was a guest lecture at The University of Washington-Tacoma and Western Washington University, and was invited to the IWPS page/stage panel and showcase in 2013. A semi-finalist for the PEN/Rosenthal fellowship, Lashley also holds the 2014 Cascadia Poetry Festival's beer slam title. His full length book, The Homeboy Songs, was published by Small Doggies press in April 2014.

---
Cheryl Latif
Her poems have been published in Between Sheets (CA State Stanislaus literary magazine), New Millennium Writings, Poetry Motel, Limestone Circle, Piedmont Literary Review, The Comstock Review, and Exhibition. Has served as a judge for poetry/writing contests, including the San Diego Writers Cooperative (2002), Berkeley's Bay Area Poets Coalition (2003), and San Diego's African American Writers and Artists (2003), and has featured at several Southern CA venues, including colleges and universities, and the Austin International Poetry Festival.

---
Erynn Rowan Laurie
Born in New England, lived the vagrant life of Navy brat and sailor before she settled in the Pacific Northwest in 1981. Percussionist, writer, vocalist, performance artist and poet, Erynn has performed at Folklife, with musical ensembles in the Seattle area, and in Vancouver BC. Since 1996, her poetry has been published in small journals including Obsidian, Touchstone, and Avocet, with publication pending in Crab Creek Review. Her poetry collection Fireflies at Absolute Zero http://hiraethpress.com/store/books/fireflies-at-absolute/ won the first annual Bisexual Book Awards prize for poetry in June 2013 in NYC. Articulating the unspeakable since 1961: http://www.seanet.com/~inisglas and http://searchingforimbas.blogspot.com/p/erynns-publications.html.
Erynn moved to Italy in December 2013 and is doing a blog about her life in Italy and how writing is affected by the relocation and the language shift. Check it out http://poetsperegrinatio.wordpress.com/.

---
Alan Chong Lau
Poet and visual artist Alan Chong Lau grew up in Paradise, California, the son of Chinese parents. He earned his BA from the University of California-Santa Cruz. Lau's collections of poetry include Songs for Jadina (Greenfield Review Press, N.Y., 1980), which won the American Book Award from the Before Columbus Foundation; Blues and Greens: A Produce Worker's Journal (University of Hawaii Press, 2000); and no hurry (2007). With Lawson Fusao Inada and Garrett Hongo, he authored The Buddha Bandits Down Highway 99 (1978). His work has appeared in anthologies such as From Totems to Hip-Hop: A Multicultural Anthology of Poetry Across the Americas 1900–2002 (2002) and What Book!?: Buddha Poems from Beat to Hiphop (1998).
Lau's many honors and awards include 1981 American Book Award, Publications Grant from King County Arts Commission, fellowships from the Japan-U.S. Friendship Commission, National Endowment for the Arts, Seattle Arts Commission, California Arts Council, and Agency for Cultural Affairs of Japan. Arts editor for the International Examiner, Lau coordinates the Asian review of books, Pacific Reader, and the Francine Seders Gallery represents his visual work. He lives in Seattle.
---
Evelyn Lau (1971- )
Evelyn Lau is the 2011-2014 Poet Laureate for Vancouver, Canada. She has published six collections of poetry; her work has received the Milton Acorn Award, the Pat Lowther Award, a Governor-General's nomination and a National Magazine Award. Her prose books have been translated into a dozen languages; her first book, Runaway: Diary of a Street Kid, published when she was 18, was made into a CBC movie starring Sandra Oh. Evelyn's most recent collection, A Grain of Rice (Oolichan, 2012) was shortlisted for the Dorothy Livesay Award and the Pat Lowther Award.

---
Dorianne Laux (1952 -)
Was born in Augusta, Maine. She worked as a sanatorium cook, gas station manager, a maid, and a donut holer before receiving a B.A. in English from Mills College in 1988. Is the author of three poetry collections: Smoke (BOA Editions, 2000), What We Carry (1994, finalist for the National Book Critics Circle Award), and Awake (1990), all from BOA Editions. She is co-author, with Kim Addonizio, of The Poet's Companion: A Guide to the Pleasures of Writing Poetry (W.W. Norton, 1997). Her poems have also appeared in The American Poetry Review, Shenandoah, Ploughshares, Barrow Street, Five Points, and The Best American Poetry. Among her awards are a Pushcart Prize for Poetry, an Editor's Choice III Award, two fellowships from the Natl. Endowment for the Arts, and a Guggenheim Fellowship. Laux is an Associate Professor at the University of Oregon's Program in Creative Writing.

---
Jenifer Browne Lawrence
Was born in California and raised in Alaska. She currently lives in Poulsbo, a small community near Seattle. She is a recipient of a Washington State Artist Trust grant and the Potomac Review's Annual Poetry Award. She has been a finalist for the James Hearst Poetry Prize. Her work has received a Pushcart nomination and is published in various journals and anthologies, including the North American Review, the Comstock Review and the Potomac Review. Her poetry collection, One Hundred Steps from Shore, was released in 2006 by Blue Begonia Press.
---
Tim Lawrence
Was born May 19, 1945 in Seattle. Lives in Kenmore, WA with his wife, Mary. "I grew up in an alcoholic home with all the horrors that go along with the disease of alcoholism. I began my own journey of addiction by the age of twelve and found recovery at age 27. I was in the Army from 1969 – 1971, serving in Korea for a year and in Savannah, GA for two years.
My recovery from alcoholism and addiction also began my spiritual journey and my recovery from childhood abuse. My poetry helps give a voice to that little boy that had to keep it all a secret. It also reflects the lessons I have learned in my recovery and the miracles in my life.
I began writing poetry in October 2013 at the age of 64, quite by accident, when I noticed a journal entry I had made sounded poetic. I have always tried to write by heart. I hope my poems strike an emotional chord with everyone who reads them.
You can find my latest book, Amazement, at www.blurb.com/b/532180-amazement.
It is also available as an ebook for iPad at http//store.blurb.com/ebooks/484707-amazement."

---
Shannon P. Laws
A Bellingham resident, Seattle born and raised in Federal Way, spent her early years working in television. She has traveled all over Washington, Oregon and Arizona. Yet it was a temporary time living on San Juan Island, Washington, that she discovered the joy of poetry. Taking her poetic interests to Bellingham, she soon connected with many diverse poetry networks. Working with town poets she recorded "Poetic Moments" for local radio, among other community projects, earning her the 2013 Mayor's Arts Award "Poet" recipient. Shannon promotes new talent by hosting the bi-monthly public group Village Books Poetry Group, and is a founding member of World Peace Poets, who encourage harmony through words for international writers at various public readings, including the annual "Read-in! Write-on!" event.
Her publications include:
Odd Little Things, Chickadee Productions, 2014
Colony Zero (Sci-Fi, E-Novel) Helping Hands Press, 2014
Madrona Grove
More info at http://shannonplawswriter.com/.
---
Yvonne Higgins Leach
Is a native of Washington state. She received her Bachelor of Arts in English from Washington State University in 1983 and a Master of Fine Arts from Eastern Washington University in 1986. She is the author of Another Autumn, her first collection of poems (WordTech Editions, 2014).
She has spent decades balancing a career in communications and public relations, raising a family, and pursuing her love of writing poetry. Her work has appeared in South Dakota Review, South Carolina Review, Spoon River Poetry Review, Cimarron Review, Poem, Hiram Review, Phantasmagoria, West Wind Review, Willow Review, Arnazella, Owen Wister Review, Phoebe, Evansville Review, Griffin, Soundings East, Quercus Review, Westview, Distillery, Eureka Literary Magazine, Arnazella, and Pearl, among others. She splits her time living between Snohomish and Spokane, Washington. For more information, visit www.yvonnehigginsleach.com.
---
Kate Lebo
Holds an MFA from the University of Washington and frequently teaches classes linking pie and poetry. Her poems appear in Best New Poets 2011, Poetry Northwest, Bateau, and The Portland Review. She's an editor for Filter and has received a Nelson Bentley Fellowship, a 4Culture grant, and a Soapstone Residency. Her zine A Commonplace Book of Pie was published in 2010 and in October 2013, Chin Music Press will publish her first book, A Commonplace Book of Pie, based on the best-selling zine. Kate blogs at www.pieschool.tumblr.com.

---
Ursula K. Le Guin (1929- )
Ursula Kroeber was born in Berkeley, California, where she grew up. Her parents were the anthropologist, Alfred Kroeber, and the author, Theodora Kroeber. She went to Radcliffe College, and did graduate work at Columbia University. She married the historian, Charles A. Le Guin, in Paris in 1953. They have lived in Portland, Oregon since 1958, and they have three children and three grandchildren.
Ursula K. Le Guin has written poetry and fiction all her life. Her first publications were poems, and in the 1960s she began to publish short stories and novels. She writes in various modes including realistic fiction, science fiction, fantasy, young children's books, books for young adults, screenplays, essays, verbal texts for musicians, and voicetexts for performance or recording. To date, she has published eleven books and chapbooks of poetry, twenty-three novels, over 100 short stories, four collections of essays, eleven books for children, and four volumes of translation. Her best known fantasy works, the six books of Earthsea, have sold millions of copies in America and England, and have been translated into sixteen languages. Her first major work of science fiction, The Left Hand of Darkness, is considered epoch-making in the field for its radical investigation of gender roles and its moral and literary complexity. Her most recent book, Lavinia, gives voice to Virgil, the dutiful, but barely known, wife of Aeneas. Three of LeGuin's books have been finalists for the American Book Award and the Pulitzer Prize, and she has received a National Book Award, five Hugo Awards, a Pushcart Prize, and the PEN/Malamud Award. She is the 2001 recipient of a Lifetime Achievement Award from the Pacific Northwest Booksellers Association. Shambhala published her poetic translation of Lao Tzu's Tao Te Ching in 1997 and her fifth book of poetry, Sixty Odd, in 1998. She collaborated with Argentinian poet Diana Bellessi on translating each other's poetry (The Twins, the Dream, from Arte Público Press).
---
Laura LeHew
The author of a collection of poems, Willingly Would I Burn, MoonPath Press 2013, two chapbooks (It's Always Night, It Always Rains in the anthology Ashes Caught on the Edge of Light: 10 Chapbooks, Winterhawk Press 2012) and (Beauty, Tiger's Eye Press 2009), numerous articles and with poems in Anobium, filling Station, Ghost Town, PANK, Slice, Spillway and The Quotable among others. She is on the steering committee for the Lane Literary Guild, is an active volunteer for the Oregon Poetry Association, having held a variety of positions including President and Contest Chair. She was awarded residences to the Montana Artists Refuge and Soapstone. Laura interned for, and is a former board member, of CALYX, an independent press focused on nurturing women's creativity. She received her MFA in writing from the California College of Arts.
Projects include Becoming, poems that investigate the journey of a younger sister's alcohol-induced dementia and The Problem with Being an Oracle, a collection on dedomiciling.
She was the judge for Tiger's Eye Press' 2014 Chapbook contest www.tigerseyejournal.
Her poems are everywhere and when she's not writing, she manages her consulting company, Deer Run Associates, and her small Press Uttered Chaos.
Deer Run Associates provides Computer Forensic investigations and Information Security consulting services to select clients across the United States, and throughout the world working with law enforcement and commercial organizations on some of the largest and most high-profile cybercrime cases in recent years. Deer Run Associates was founded in 1997 www.deer-run.com.
Uttered Chaos offers writing and publishing workshops and the publishing of poetry by Northwest poets. Since its inception she has published fourteen books/chapbooks by NW poets. Three projects forthcoming include a technical book, Command Line Kung Fu, authored by Paul Asadoorian, Tim Medin, Hal Pomeranz and Ed Skoudis; edited by Laura LeHew, a book by Quinton Hallett, Mrs. Schrödinger's Breast and a book by Roy R. Seitz.
Laura knows nothing of gardens or gardening but is well versed in the cultivation of cats. For more information on Laura or Uttered Chaos: www.lauralehew.com www.utteredchaos.org.
---
7-timePushcart Prize nominee, Native American poet, concert performer, lyricist, artist, and film maker. Editor-in-Chief of the poetry e-zine Quill and Parchment.com. Sharmagne spends time between her home in the Hollywood Hills in Southern California and her fishing lodge on the Stillaguamish River in the Pacific Northwest. Has toured the US, Canada and England, as a performance poet, either solo or with her band of poets "Poetry in Motion" and "The Quill and Parchment Poets." She has published four books of poetry: La Kalima (2010), Unsung Song (2003), Silver Tears and Time (2005), and Contingencies (2008) and co-authored a book on film production design: Designing Movies: Portrait of a Hollywood Artist (Greenwood/Praeger 2006).

Leland-St. John reads primarily at public libraries. Her award winning poem "I Will Dance For You" is being taught in seminars in WA State called: Government to Government: Relating to Native American Culture. "Tiny Warrior", published in pamphlet form, is used in hospitals in upstate New York to teach doctors and nurses how to help parents deal with their grief over the loss of a child.
Her work has been widely published including: Emerging Urban Poets, Poetry & Cookies April 2008 Anthology, The League of Laboring Poets, Riverine Anthology, An Eternity of Bliss (Editor's Choice), Poetic Portal, Quill and Parchment, San Gabriel Valley Poetry Calendar 2008, The San Diego Poetry Annuals (2007-2011), The Book of Hope: the World Healing Book (Iceland) and Many Mountains Moving (2009). In 2011, Sharmagne founded fog dog poetry in Arlington, WA. See http://about.me/Sharmagne and and a poetry venue in Echo Park http://historicechopark.org/id37.html.

---
Gary Lemons
Has worked with his hands in a variety of jobs: ironworker, carpenter, tree planter, logger, crane operator, fruit picker, documentary videographer, and arts educator. Lemons spent two years at the Undergraduate Poetry Workshop at the University of Iowa, studying poetry with Donald Justice, Norman Dubie, and former Poet Laureate Marvin Bell. He graduated in 1973 with a BFA from the U. of Iowa. Here he learned the suitable lessons that would later serve as foundation for insights wrangled from experience. He spent six years on the Assiniboine reservation in Wolf Point, Montana and is an honorary member of the Assiniboine tribe.
His publications include Snake (Red Hen Press, 2012), Fresh Horses (Van West & Co., 2001), Bristol Bay, (Red Hen Press, 2009. Also available as CD). His poems have been published widely in literary journals, including Paris Review, Iowa Review, Kayak, and Willow Springs, anthologized in Dalmo'ma, and recorded on the CD Arisen.
His discovery is that the act of writing poetry is little different than the act of building any structure. In the same way farmers contour a field in their imagination as they shape it with implements, Lemons explains, so do poets create with the mind and hand in harness. He currently teaches Yoga with his wife at their private studio, Tenderpaws Yoga Studio in Port Townsend. His web site is www.garylemons.com.

---
Stephanie Lenox
Author of three poetry collections, most recently The Business, winner of the Colorado Prize for Poetry, and Congress of Strange People, a collection of poems inspired by Guinness World record holders. She
lives in Salem where she teaches creative writing at Willamette University.
---
Joseph Lerner
Has worked as a photographer, filmmaker, writer, editor, and small press publisher. His stories, essays, reviews, and poems have appeared in a number of publications including The Washington Book Review, The San Francisco Review of Books, 100 Word Story, deComP MagazinE, Gargoyle, Pif, PoetsWest, and elsewhere. After several years traveling in Europe and South Asia (and one year traveling by train across the U.S.), he has returned to the Seattle area, where he's working on a novel as well as poems and short stories. He blogs at http://josephelerner.blogspot.com and more of his work can be found at http://www.longtaleshort.com.
---
Valerie Marie Leslie
Born in the San Fernando Valley, Valerie Marie Leslie grew up on the stage and somewhat in front of the camera: singing, dancing and acting like most residing in Southern California . In the interim of rationed alone-time as a kid, she discovered her passion and inclination for song writing, then poetry. Little did she realize the perpetuity of this practice. She was transplanted to Washington State at age 17, where she completed school with a Bachelor's degree of Music in Theory/Composition . Post-college, she unconsciously labored at convenient but disaffiliated jobs while venturing to satisfy her composing appetency, achieving very humble credits to her name.
As for the poetry, she kept it confined to the darkness of her nightstand... until now. She works a full-time job with a short commute from her home in Bellingham, WA, where she shares a house with her husband and two cats . A hibernating composer and songwriter, Valerie can be found singing harmonies for her singersongwriter husband. She is a member of Whatcom Writers & Publishers, and Poets Northwest.

Her publications include Even the Smallest Bird Casts a Shadow ISBN: 978-0-9965144-0-8 (print) or ISBN: 978-0-9965144-1-5 (ebook). Valerie Marie Leslie is available for interviews and appearances. Contact valmdoy1@gmail.com. She can be followed on Facebook, Twitter, Tumbler and Google+.

---
John L'Esperance
Born in Portland, Oregon and raised in Seattle, John L'Esperance is a retired businessman who's spent the past twelve years masterminding his escape from the gulag of consensus reality. As a poet, writer, artist and designer he splits his time between Seattle and Abadiania, a small town in Brazil's central interior, where he participates in extraordinary spiritual healing work. He is a student of shamanic practices and alternate levels of reality which he chronicles as a de facto Spiritual Anthropologist and Numenographer. His love of poetry was set ablaze in Nelson Bentley's poetry workshops at the University of Washington in the mid-1970s. He has a degree in English literature from that same institution but attributes his bona fide education to extensive travels and the plethora of jobs he's held. He is published in the Spring-1974 edition of Assay. His writing focuses on nature, spirituality and the essential interconnectedness of all things. His 35-year hiatus from active participation in crafting verse has now officially come to an end. In addition he has just finished writing a spiritual autobiography which he hopes to soon publish. He is a 13-year survivor of Lou Gehrig's disease whose irreverent sense of humor, luminous smile and passion for life all imbue the energy in his writing. Some of his work can be found on his blogs at: John L'Esperance or Jackson L'Esperance Studio.

---
Denise Levertov (1923-1997)
Levertov, born in England to an Anglican priest (a Russian Jew converted to Christianity) and a proud Welsh mother, was educated at home. During World War II she worked as a nurse in London hospitals. A year after her first book, The Double Image (1946), was published, she married an American writer, Mitchell Goodman, and moved to the U.S. She became a naturalized citizen in 1956. Her writing became thoroughly American in style, influenced by her association with the Black Mountain School of Poetry and the writings of William Carlos Williams, Kenneth Rexroth, and Wallace Stevens. During the Vietnam War she went to jail for taking part in anti-war demonstrations. She voiced her social activism in The Sorrow Dance (1967). After the war other social and political issues continued to guide her writing, making her a major voice in American letters. In addition to her many volumes of poetry, she taught at the university level nationwide, was poetry editor of Nation and Mother Jones, and translated other writings. The Collected Poems of Denise Levertov, edited by Paul A. Lacey and Anne Dewey, was published by New Directions in 2013.

---
Steven C. Levi
A freelance historian and writer living in Alaska, Levi has more than thirty books in print, half of them history. He has a BA from the University of California Davis and an MA in history from what was then San Jose State College in California. He moved to Alaska in 1976 to work as a college instructor on remote military bases. After a year in the bush, he settled in Anchorage where he has lived ever since. In addition to his books — which range from Westerns to mystery, how-tos to scholarly history and poetry to action adventure, he is also a software developer. He won a $40,000 award for "Creativity in Motion" from the University of Oklahoma in 2005 for his Creative Thinking Software Tutorial. His prototype can be found at www.parsnackle.com; enter through CONTENTS and then INTRODUCTION AND CONTENTS. Levi is married and lives with the most expensive free dog in the universe. His goal is to actually make a dime off his writing.
---
Carol Levin
After her background as a modern dancer, artistic director of a small dance troupe and ten years teaching adult non-dancers, Carol Levin studied acting at the American Conservatory Theater. Her acting led her to writing and to training and certifying as an Alexander Technique teacher.
Levin's poems have been widely published in journals and anthologies, print and online, in Russia, New Zealand and the US. They have been set to music by singer composer Carol Sams and performed by several chorales. As former Literary Manager for The Art Theatre of Puget Sound, she collaborated with a Russian theater director, Leonid Anisimov and Laura Akhmilovskia to translate and produce Anton Chekhov's four major plays as well as writing a dictionary of Stanislavski terms for theater artists.
Carol Levin's new full volume is Confident Music Would Fly Us to Paradise, from MoonPath Press, 2014. Previous poetry collections are, full volume, Stunned By the Velocity, and a chapbook, Red Rooms and Others, both from Pecan Grove Press. Sea Lions Sing Scat was a semi-finalist in Finishing Line press chapbook contest. Levin is an Editorial Assistant at the venerable journal, Crab Creek Review and teaches The Breathing Lab based on principles of Alexander Technique. More info at www.the-breathing-lab.com. She lives in Seattle, Washington and is a member of the Ballard Writers Collective. Contact levincarol3@gmail.com.

---
Kim-An Lieberman (born 1974-died 12/8/2013)
A writer of Vietnamese and Jewish American descent, born in Rhode Island and raised in the Pacific Northwest. She attended Shorecrest High School and the University of Washington (where she double-majored in English and Comparative History of Ideas) before earning a Ph.D. in English from the University of California, Berkeley. Her poems and essays have appeared in Poetry Northwest, Prairie Schooner, Quarterly West, ZYZZYVA, CALYX, Threepenny Review, and the anthology Asian America.Net: Ethnicity, Nationalism, and Cyberspace. Kim-An was multilingual, fluent in English, Vietnamese and French, and a skilled pianist. A faculty member in the English department at Seattle's Lakeside School, she taught writing and literature at every level from 5th grade through college. In 2008, she won the Blue Begonia Press First Book Award for her first collection of poems, Breaking the Map. She was shortlisted for a Stranger Genius Award for Literature in 2009. At the time of her death, her second book, In Orbit, was in the process of being published, also by Blue Begonia Press.

---
Lyn Lifshin (1944 - )
Born and raised in Vermont. Holds a bachelor's degree in English for Syracuse University and a master's degree in English from the University of Vermont. She also studied at Brandeis University and at Breadloaf Writer's Conference.
Her work has been widely published in magazines and cultural publications, including The American Scholar, Christian Science Monitor Ploughshares, and Rolling Stone Magazine. She currently resides in Virginia. Has written more than 125 books and edited 4 anthologies of women writers. Lyn Lifshin has also taught poetry and prose writing for many years at universities, colleges and high schools, and has been Poet in Residence at the University of Rochester, Antioch, and Colorado Mountain College. Winner of numerous awards including the Jack Kerouac Award for her book Kiss the Skin Off, Lyn is the subject of the documentary film Lyn Lifshin: Not Made of Glass.
Partial list of publications include:
Femme Eterna, Glass Lyre Press, 2014
Secretariat: The Red Freak, The Miracle, Texas Review Press, 2014
Malala, Poetic Matrix Press, 2014
The Licorice Daughter, Black Sparrow Press, 2006
The Licorice Daughter: My Year with Ruffian, Texas Review Press
Another Woman who Looks Like Me, Black Sparrow-David Godine, 2006
Before It's Light, Black Sparrow Press, 1999-2000 (Paterson Poetry Award)
Cold Comfort, Black Sparrow Press, 1997
A New Film About a Woman in Love with the Dead, March Street Press
Lifshin has won awards for her non-fiction and edited four anthologies of women's writing including Tangled Vines, Ariadne's Thread and Lips Unsealed. New books include Mirrors, August Wind, Novemberly and just out spring 2008, 92 Rapple Drive and Desire. She is working on a collection about poets, Poets, (Mostly) Who Have Touched Me, Living and Dead. All True, Especially the Lies will be published by World Parade and Tsunami will come from Blue Heron Press. Her website is http://www.lynlifshin.com/.

---
Carol Light
Lives in Port Townsend and teaches English at Olympic College. Her poems have appeared in Prairie Schooner, Poetry Northwest, Narrative, Literary Bohemian, and Mare Nostrum, and she has poems forthcoming in 32 poems and Lung. Carol has received a GAP fellowship from Artist Trust and was a 2012 Jack Straw performer. She has also completed a full-length poetry manuscript, Periscope and Vestibule.

---
Judy Lightfoot (1943- )
Judy Lightfoot is a poet and freelance writer who was born in Pennsylvania and moved to Seattle in 1969. An award-winning teacher with a Ph.D. in English literature (U.W. 1974), she taught for twenty-five years at Seattle's Lakeside School and eight years at colleges including the University of Washington. Her freelance articles and reviews appear in the Los Angeles Times, Seattle newspapers, and elsewhere. In 2000 she was honored by the Society of Professional Journalists for Excellence in Journalism, an honor repeated in 2009. She was also the Founding Head of Eastside Preparatory School, which opened near Seattle in 2003 and graduated its first class of seniors in 2009. Throughout that time she was a regular reviewer of education proposals for the National Endowment of the Humanities and she has led workshops for teachers at American and international schools.
Lightfoot's poetry appears in many publications, including A Millennium Reflection: Seattle Poets and Photographers (U.W. Press, 2000). Her first chapbook of poems, Calling the Crow, was published by Brooding Heron Press (Waldron Island, WA, 1998). Its title reflects a recurrent theme in her work — that making poems and sending them into the world invites a disquieting visit from an emissary of the dark. Yet the crow's noisy mischief reminds us that if we want to put together anything new, something must come apart. Lightfoot is currently writing for Crosscut.com and serves as a Freestyle Volunteer, meeting weekly for coffee at cafés with individuals who are socially isolated by mental illness or homelessness. She lives in Seattle with her husband and favorite critic, the poet Robert McNamara. Learn more at her lively website: http://home.earthlink.net/~judylightfoot.
---
Annie Lighthart
Began writing poetry after her first visit to an Oregon old growth forest. She continues to write while working as a teacher and environmental writer. Her book of poetry, Iron String, a finalist for the 2007 Four Way Books Levis Poetry Prize, was published by Airlie Press in 2013. She has taught at Boston College, as a poet in the schools, and for Write Around Portland and OASIS. Her poems have appeared or are forthcoming in various journals. She holds an MFA in poetry from Vermont College of Fine Arts and an MA in literature from Boston College, and now writes from Portland, Oregon.
---
Charles Lillard (1944-1997)
We became acquainted with this Canadian poet, historian, journalist, and fiction writer when he served as one of the judges for the literary contest sponsored by the Klondike Gold Rush Centennial Committee of Washington State. Lillard was born in California, raised in Alaska, and educated in the U.S., Europe and Canada (B.A., M.F.A.). From 1958 to 1966 he worked as a boom man and roustabout on the Northwest Coast, and from 1967 to 1974 he worked for Environment Canada. He then taught at several universities in Canada, was editor for the Provincial Archives of British Columbia, and writer-historian for the Royal British Columbia Museum. He is the author of several books of poetry and history. His Seven Shillings a Year is a history of Vancouver Island. His last volume of poetry, Shadow Weather, was a finalist for the 1996 Governor General's Award. At the time of his untimely death, he was working on a history of Chinook jargon. This slim volume, A Voice Great Within Us, was completed by Terry Glavin and published in 1998 by New Star Books.
"Revenge of the Pebble Town people: A raid on the Tlingit", based on the true story of a Haida war party, was one of the last poems Lillard wrote. This epic poem was published after his death in a special issue of BC Studies and other journals.
Mr. Lillard's poetry collections include:
Shadow Weather: Poems: Selected & New, Sono Nis Press, Victoria, B.C., 1996
Circling North, (awarded the 1988 B.C. Poetry Book Prize)
The Colour of Winter Air
Drunk on Wood
Voice My Shaman
Volvox: Poetry from the Unofficial Languages of Canada (with J. Michael Yates), Sono Nis Press, Victoria, 1971.
His other publications include:
The Brother XII: the Devil of DeCourcy Island (with Ronald MacIsaac), Porcépic Books, 1989
Ghostland People: Documentary History of the Queen Charlotte Islands 1859-1906 (Editor), Sono Nis Press, Victoria, 1989
Warriors of the North Pacific&ldots;, Sono Nis Press, Victoria, 1984
In the Wake of the War Canoe (Editor), Sono Nis Press, Victoria, 1981
Mission to Nootka, 1874-1900 (Editor), Gray's, Sidney, B.C., 1977

---
Jack Lindeman
Taught at Lincoln and Temple Universities and at Kingstown State College, published poetry widely in journals: the Southwest Review, the New York Times, The Nation, Poetry Magazine, Prairie Schooner, Epos: a Quarterly of Poetry and many others. His more recent poetry appears in Commonweal, Argestes, Poetry Now, Compass Rose, Chiron Review, Blue Unicorn, Bellowing Ark, and CommonSense2, and he is included in the anthology From Both Sides Now, published by Scribner, 1998. His literary criticism appeared in The Literary Review, The Massachusetts Review, Rocky Mountain Review of Language and Literature, School and Society, and Modern Age. He wrote on William James and Herman Melville. Lindeman edited the little magazine Whetstone: A Quarterly Review between 1955 and 1961 with Edgar H. Schuster, who authored American Literature: A Chronological Approach, Breaking the Rules: Liberating Writers through Innovative Grammar Instruction, and Our Common Language.
Lindeman's books include:
As If by Finishing Line Press, 2005
Appleseed Hollow: A Chronicle of Caring, a diary of farm life in Pennsylvania, Bloomington, Ind.: 1stBooks, 2002
The Conflict of Convictions, Philadelphia: Chilton, 1968
Twenty-One Poems, Pamplona [Spain]: Atlantis Editions, 1963.
Jack Lindeman's nine-page 1959 article "The 'Trench Poems' of Isaac Rosenberg" in The Literary Review that cemented Rosenberg's poetry in the minds of many readers. Never republished, it was referenced throughout the decades, excluding only the 1990s. In the 1950s and 1960s, it was listed in Little Magazines, Books Abroad, MLA International Bibliography, Abstracts of English Studies, The Year's Work in English Studies, and the Annual Bibliography of English Language and Literature. In the 1970s, it was listed in The Little Review, (in French by) Les Poetes-combattants anglais de la Grande guerre, Spirit Above Wars by Banerjee. In the 1980s, it was listed in The Transitional Age: British literature 1880-1920, Articles on Twentieth Century Literature and Gale's Twentieth-Century Literary Criticism. And in 2000, it is listed in Gale's British poets of the Great War: Brooke, Rosenberg, Thomas: a documentary volume.
---
Annie Lighthart
Author of Iron String, published by Airlie Press in 2013. She earned an MFA in Poetry from Vermont College of Fine Arts and has taught at Boston College, as a poet in the schools, and with community groups of all ages. Annie's poetry has been nominated for a Pushcart Prize and published in Hunger Mountain, Cimarron Review, The Greensboro Review, VoiceCatcher: a journal of women's voices & visions and other journals. She writes and teaches in and around Portland, Oregon.
---
Ellaraine Lockie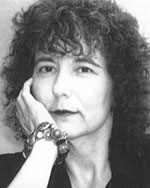 Poetry is her "foremost literary love." She has received over 200 individual awards in the genre, including the Kay Snow Award for Poetry, the Cindi Bell Memorial Award, the John E. Meeker Award, and the Currycomb English Award, as well as First Places in contests sponsored by the Quincy Writers Guild, Women in the Arts, Gulf Coast Writer's Association, French Bread Publications, Lucidity, Blue Sky Waters, California Poetry Society, Arizona Authors' Association, Annual Berkeley Poets' Dinner, North American open Poetry Contest, Tickled by Thunder, Poets at Work, and numerous county fairs. She was a semi-finalist in the Discovery/The Nation contest and a finalist in the Writer's Digest contest.
Hundreds of her poems have been published in journals, anthologies, magazines, and broadsheets in the U.S. and internationally, both in hardcopy and online. Nine have been nominated for Pushcart Prizes. Her latest chapbook, Coffee House Confessions, was released in 2013 by Silver Birch Press. Her chapbook, Midlife Muse, won Poetry Forum's annual chapbook contest in 2000 and was published there. More chapbooks followed: Coloring Outside the Lines by the Plowman Press (Canada) and Crossing the Center Line by Sweet Annie Press and Finishing Lines by Snark Publishing. Wild as in Familiar was published in 2011 by Finishing Line Press. Another is upcoming from PWJ Publishing. Ellaraine has also been a featured poet in the Chiron Review, the premier issue of Mind's Eye Newsletter and Muses' Review. She has had solo poetry broadsheets published by Alpha Beat Press, SCW Publications as a Shirt Pocket Book, and has an upcoming broadsheet in the Rooftop Chaplet Series. Her poetry appears on rented bicycles, in rented cars and in bookstores and coffee shops as part of the Poetry Jumps Off the Shelf Project in Madison, Wisconsin, and one of her poems will soon be tacked up all over the world by vendors who represent the publisher, BROADSIDED.
Ellaraine travels often and participates in poetry readings wherever she finds them and has been a featured reader for numerous poetry groups. She frequently serves as a judge for poetry contests, most recently for the Taproot Literary Review, Poets at Work, Arizona Authors Association, and the Sacramento Towe Automobile Museum's annual poetry contest. She is the founder and mentor for the Bear Paw Poets' Society in her hometown of Big Sandy, Montana, where she also originated, sponsored and judged an annual poetry contest for high school students. She has been a guest poetry lecturer at Occidental College in Los Angeles, a resident poet at the Mabel Dodge Luhan House in Taos, New Mexico, and at Centrum in Port Townsend, Washington.
In addition, Ellaraine teaches workshops on poetry and the creative process at libraries, schools, recreation departments, and writing groups across the western U.S. Her articles/essays, many on the subject of writing, have appeared in an eclectic mix of magazines, such as Once Upon a Time, Lummox, Poesy, rattlesnake review, Apollo's Lyre, Collectors' News, Collector's Journal, Military History, Poesia, and Women in the Arts Newsletter.
Her children's stories have won multiple awards from Byline contests and First Places in the Florida State Writing Competition and Talking Story for Coastal Kids Contest in Oregon. She also writes a column in the National Button Bulletin called "Button Bits" and has been featured in magazines, newspapers and multiple cable television programs. She has read poetry on LUVeR Radio segments, on several KSER 90.7 FM radio shows (Seattle area), and interviewed on Book Crazy Radio Network. She recently co-edited with Patricia Wellingham-Jones the memorial issue of the journal, Nanny Fanny, as a tribute to its late publisher, Lou Hertz.
She also writes nonfiction books, magazine articles/columns, book reviews, and children's stories. Her nonfiction books include All Because of a Button: Folklore, Fact and Fiction (St. Johann Press), The Gourmet Paper Maker, Creative Publications (US) and Collins and Brown (England) and a forthcoming book, The Low-Lactose Kitchen Companion in 2007.

---
Jeanne Lohmann (1923-2016)
Born in Arcanum, Ohio, she was graduated from Ohio State University and earned her M.A. in Creative Writing from San Francisco State University. She lives in Olympia, Washington and describes her work as having to do with transformation of perception, experience, language, re-vision (many times!), and pressing toward the place "where words come from." Her poetry has appeared in Shenandoah, Poetry Northwest, Raven Chronicles, Seattle Review, Yankee, Crab Creek Review, Santa Clara Review, Pontoon, and in several anthologies: Wild Song, Cries of the Spirit, Heart of the Flower, Prayers to Protest, and The Practice of Peace. Her work also appears in two chapbooks by Olympia poets: Gathering Stones and Ends of the Earth. Her Greatest Hits was published by Pudding House Press. Jeanne has authored ten poetry collections and two books of prose. Her collections of poetry include Home Ground from Fithian Press, As If Words, Granite Under Water (companion to a prose journal, Gathering a Life, both from Pendle Hill), Between Silence and Answer, Pendle Hill), Flying Horses (Fithian Press), The Light of Invisible Bodies (Fithian Press), Shaking the Tree: New and Selected Poems, (Fithian Press, 2010), and her most recent book. She has received awards in the William Stafford competition from the Washington Poets Association and has led workshops in various places. The Jeanne Lohmann Poetry Trail with six poems is part of the wooded landscape at Providence St. Peter Hospital in Olympia. An open mic is part of this event.
---
Sam Lohmann
Portland poet and editor of the magazine Peaches and Bats, co-edits Airfoil chapbooks with David Abel, and is one of the organizers of Portland's Spare Room reading series. He's the author of Stand on This Picnic Bench and Look North (Publication Studio) and several chapbooks, including Lines on Canvas or What I Know or Have Seen of His Life.

---
Priscilla Long
Priscilla Long (www.historylink.org/PriscillaLong) was born in Bucks County, Pennsylvania and grew up on a dairy farm on the eastern shore of Maryland. She has a B.A. degree from Antioch College in Yellow Springs, Ohio. and an M.F.A. from the University of Washington. Her stories and poems have appeared in The American Scholar, Ontario Review, Fourth Genre, Under the Sun, The Southern Review, Southern Poetry Review, North Dakota Quarterly, The Seattle Review, Passages North, Southern Humanities Review, Raven Chronicles, PoetsWest, and elsewhere. She is the author of Where the Sun Never Shines: a History of America's Bloody Coal Industry (Paragon House, 1989). Her most recent book is The Writer's Portable Mentor: A Guide to Art, Craft, and the Writing Life.
Her awards include a National Magazine Award for Best Feature Writing (2006 for "Genome Tome" in The American Scholar, the Journal's Creative Nonfiction Prize, the Richard Hugo House Founder's Award, awards from the Los Angeles and the Seattle Arts Commissions, and the Mary Roberts Rinehart poetry prize. She has been a fellow at Hedgebrook, the Millay Colony for the Arts, and Jack Straw Productions. She teaches writing and serves as senior editor of the online encyclopedia of Washington state history, http://www.historylink.org. Not to be missed are her frictions on a variety of science topics at http://theamericanscholar.org/.

---
Peter Ludwin
Recipient of a Literary Fellowship from Artist Trust. He was the Second Prize Winner of the 2007-2008 Anna Davidson Rosenberg Awards, and a Finalist for the Muriel Craft Bailey Memorial Award. For the past eleven years he has been a participant in the San Miguel Poetry Week in San Miguel de Allende, Mexico, where he has workshopped under such noted poets as Mark Doty, Tony Hoagland and David St. John. His work has appeared in many journals, including The Bitter Oleander, The Com-stock Review, North American Review, and Prairie Schooner. His first full-length collection, A Guest in All Your Houses, was published in 2009 by Word Walker Press. A chapbook, The Door Unhinged, was a semi-finalist for both the 2010 Concrete Wolf Chapbook Award and the Floating Bridge Press Chapbook Award. His second full-length manuscript, Rumors of Fallible Gods, a two-time finalist for the Gival Press Poetry Award, has been published by Presa Press. His poem "Terezin Concentration Camp, Bohemia," was nominated for a 2010 Pushcart Prize. An avid traveler who has journeyed on the rivers of the Amazon Basin in Ecuador by canoe to visit remote Indian families, hiked in the Peruvian Andes, thumbed for rides in Greece and bargained for goods in the markets of Marrakech and Istanbul, spent nearly a month in 2011 in China and the Tibetan region of Sichuan Province. He lives in Kent, Washington.

---
Christopher Luna
Poet, editor, collage artist and graduate of the Jack Kerouac School of Disembodied Poetics in Boulder, CO. A New York expatriate, he currently lives in Vancouver, WA, where he hosts a monthly open mic poetry series at Cover to Cover Books. He is the co-founder, with Toni Partington, of Printed Matter Vancouver, whose books include Ghost Town Poetry Volumes one and two, which feature poems from the Vancouver, WA open mic reading he founded in 2004, and Serenity in the Brutal Garden by Vancouver poet Jenney Pauer, and The Flame Is Ours: The Letters of Stan Brakhage and Michael McClure 1961-1978, a film and literary history that Luna edited at Brakhage's request, available on Michael Rothenberg's Big Bridge.org. Recent publications include Bombay Gin, The Understanding Between Foxes and Light, Unshod Quills, Chiron Review, and Soundings Review.
His most recent chapbook, Ghost Town, USA, features poems and observations of Vancouver. It is available at Cover to Cover and Angst Gallery, or through the author. He edits a monthly email newsletter featuring poetry events in Portland, Vancouver, and the Pacific Northwest, which is also posted on his blog: http://christopherluna-poetry.blogspot.com.
---
Claudia Castro Luna
Writes poetry and non-fiction. She is Seattle's first Civic Poet (2015-2017), the author of the chapbook This City, Floating Bridge Press, a 2014 Jack Straw Fellow and VONA (Voices of Our Nation) alumna. Born in El Salvador, she came to the United States in 1981. Her poems and prose appear in print and on-line in publications such as the Taos Journal of International Poetry and Art, La Bloga, Diálogo, ARCADE and Poetry Northwest among others. Living in English and Spanish, Claudia writes and teaches in Seattle where she gardens and keeps chickens with her husband and their three children.
---
M.L. Lyons
Was awarded a Klepser Fellowship in Creative Writing from the University of Washington and has interned with Copper Canyon Press. Currently she is co-editing with Carolyne Wright, Raising Lilly Ledbetter: Women Poets Occupy the Workplace (Lost Horse Press, Winter 2015). She also collaborated with Miye Bishop of the Bellingham Dance Repertory on a poem-based dance, "Red Temple Heart," that was performed at the Phrasings in Word + Dance Festival. Most recently, she read at the Writers International Network Festival in British Columbia. Her poetry is forthcoming in Terrain.org: A Journal of Built + Natural Environments and Pontoon.
---
John Lysaght
Poet from Long Island, NY, who received a BA in English and Latin from the University of Scranton and an MSW from Adelphi University. He has long been fascinated with language, the images and sounds of words, and in communication. He began writing poetry as an undergraduate student at the University of Scranton, graduating in 1968. While there, he had two poems published in Esprit, its literary journal. In addition, John lived and worked in lyric plush Ireland for a year in 1973, also volunteering at the Dublin Focus Theatre, wonderful experiences which enhanced his appreciation for the written and spoken word. He is currently a retiree, having had rich experiences as a school teacher, counselor for at-risk youth, therapist for community mental health, foster care worker, social worker and probation officer. John is a poetry contributor to Avocet, A Journal of Nature Poetry, Nomad`s Choir and the Greenwich Village Literary Review. He strives to invite the reader to participate in the sights, sounds and feelings in each poem.