PoetsWest Directory: Who's Who in Northwest Poetry
The PoetsWest Directory includes biographical profiles of well known Northwest poets and those not well enough known. While many of the poets have achieved recognition, PoetsWest also acknowledges the strengths and special gifts of other poets. Like so many of us living in the Pacific Northwest, many poets, especially those of an earlier generation, migrated here from other regions. Poets living and writing in the Northwest are often influenced by the expansive landscape, the water, and the weather (rain, usually). They recognize humanity's ambivalent relationship with the region and are witnesses to the effects of environmental destruction and unchecked urbanization. Their poetry often reveals a spiritual connection to the Native American and Asian cultures. The associations with the environment and other cultures, however, are more contemplative or subconscious, so there is not, as one might expect, a "regional" style of poetry. Each poet, including the Native American and Asian American, has his or her own style and distinctive voice. Links to individual web sites are highlighted. The list also includes those who have died. PoetsWest owes a debt of gratitude to Cory Hutzell, Western Washington University class of 2008, for his invaluable editorial assistance in providing updates of biographical profiles of the poets and writers in these pages. Other writers and musicians performing at special events may be included. The listing will expand as we compile the information.
Click on letter corresponding to last name: A B C D | E F G H I J K L | M N O P Q | R S T U V W X Y Z
---
Carrington MacDuffie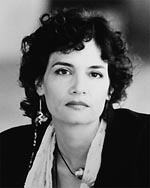 A multi-media artist, Carrington writes and performs poetry and music, collaborates in both still photography and film. She has narrated over 100 audiobooks and received numerous AudioFile Earphones Awards and Audie Award nominations. She was poetry editor for the journal, Square Lake. A native New Yorker, Carrington holds a B.A. in English from Boston University, where she was awarded the Undergraduate Poetry Prize, and did graduate work in poetry. She worked for a number of years as a fiction editor in New York City and as a cabaret singer/songwriter. For many years she had her own multimedia musical act in Los Angeles. She currently lives in Austin, Texas but divides her time between Seattle and L.A. on the West Coast, New York, and Austin. Carrington's poetry has been published in The Amicus Journal, Crab Creek Review, Ship of Fools, KotaPress Poetry Journal, Poetry Bone, ONTHEBUS, Dream International Quarterly, and in the chapbook anthology Whispering into the Wind. Her book, On the Dreaming Earth, was published in 2003 by Subaqueous Press. Her work focuses on "the power of the imagination, the confluence of physics and metaphysics, and the integration of the feminine into the collective creativity." Her audiobook/record album Many Things Invisible, spoken word with sound and music, composed and produced by Carrington MacDuffie & Bryan Nall (aka Near the Border) was released by Blackstone Audio in 2008. Her latest 6-song EP, Only An Angel, with all new original material was recorded with some of Austin's best! You can sample a song on her website http://carringtonmacduffie.com/ where it is available for purchase, or on iTunes, CDBaby and Amazon. More at www.lunacydewpoint.com.


---
Seán MacFalls
An Irish poet, born in Boston, Massachusetts. He moved to Shankill, Ireland in 1993 and studied Irish Literature and folklore in Dublin. His poetry first appeared in print while abroad and was eventually published at Poetry Ireland, and later in The London Magazine. He returned to the States in 1995 where he read for his Bachelor of Arts in English Literature at Dominican College of San Rafael, CA. He now makes his home in Port Angeles, WA.
He was twice nominated for fellowships to both Yaddo and the MacDowell Colony by the eminent critic Harold Bloom and poet Galway Kinnell. In 2002 he was invited to read for the Masters class of English at Simon Fraser University and was then offered a place in their Ph.D. poetics program on full scholarship.
Belonging to no group or movement and operating outside of literary fashions, his brand of symbolist poetry can, at first reading, appear difficult. His deft use of allusion, startling diction and subtle punning display submerged metaphor in his work. The overall effect being a fresh implementation of Imagism.
He has published two books of poetry and several chapbooks. His first collection of poems, 20 Poems (2001, ISBN 1929812051), received extraordinary praise, first from Oxford University don, John Carey, who compared the poet to W. B. Yeats, and later from Harold Bloom. Several of the poems were Pushcart Prize nominations and appeared in major U.K. magazines such as The London Magazine and Stand Magazine. A second book, The Blue Falcon, was published in 2005.


---
Michael Magee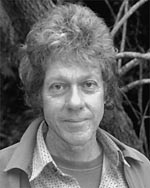 This lyric poet, playwright, free lance writer, and reviewer of art, film and drama is "grounded in earth and music by his Taurean nature." His plays, A Night In Reading Gaol With Oscar Wilde and Shank's Mare, have been produced in England and America. His poetry collections include Cinders of My Better Angels (Moon Path Press, 2011), A Trip To Jerusalem and Ireland's Eye. His poems also appear in PoetsWest and Poets Table Anthology. He won the Wellberry Poetry Prize and the 1998 Seattle Eisteddfod Poetry competition. He lived in England for two years, and worked with Billy Smart's Circus in London. Vaudeville is part of his family heritage. He is a board member of PoetsWest.


---
Jennifer Maier
Award-winning poet and Seattle Pacific University Professor of English Jennifer Maier's latest work, Now, Now, is also part of the 2013 Pitt Poetry Series. Her first poetry collection, Dark Alphabet, won the Crab Orchard Review First Book Award, and was named one of the "Ten Remarkable Books of 2006" by the Academy of American Poets. Maier's poetry has appeared in numerous literary journals, including Poetry, New Letters, and American Poetry Review, and has been featured on Public Radio International's "The Writer's Almanac."
---
Nancy Mairs
Was born in Long Beach, Calif., and grew up north of Boston. She is one of the most highly respected writers of literary non-fiction and the personal essay. Mairs has taught writing and literature at the University of Arizona, and the University of California at Los Angeles. Mairs was awarded the 1984 Western States Book Award in poetry for In All the Rooms of the Yellow House. Mairs spiritual autobiography is titled Remembering the Bones. Other work includes A Troubled Guest: Life and Death Stories and Waist-High in the World: A Life Among the Nondisabled. She earned an MFA in creative writing and a Ph.D. in English literature from the University of Arizona, and is the recipient of a National Endowment for the Arts fellowship.
---
Mike Mallory
Born in Seattle the same year as the first Nuclear Bomb tests at the Nevada test site, he continues this tradition of fissionable energy in his visual art and spoken word contributions to Pacific Northwest culture. His mission is to enliven the world by responding to life with insight and delight in order to resurrect the living dead.
He has performed his poetry at many venues around the Salish Sea and has read his poetry in Oregon. He studied poetry with the legendary Jack McCarthy. He has enjoyed the support of two writing groups, including the Mukilteo Artist's Guild writer's workshop. Mike won the July 2009 Wired and Unplugged Poetry Slam and several of his writings have been included in the Driftwood Chronicles anthology.
In addition to poetry, Mike's written word has included the art critic's column, "Sound Gallery," read on KSER Radio, personal essays, songs and plays. Mike's plays have been performed from Mount Vernon to Vancouver, Washington.
---
Erin Malone
Her poems have appeared in journals including: Field, Beloit Poetry Journal, Poetry Northwest, Pool and online at Verse Daily. The recipient of grants from Washington's Artist Trust, 4Culture and the Colorado Council of the Arts, she has taught writing at the University of Colorado in Colorado Springs, Richard Hugo House in Seattle, the University of Washington Rome Center in Italy, and through Seattle Arts & Lectures' Writers in the Schools program. Currently she's an associate editor at Poetry Northwest. Erin Malone's first full-length collection, Hover, won the Patricia Bibby Award from Tebot Bach Press and was published in March 2015. Her chapbook, What Sound Does It Make, won the Concrete Wolf Award and was published in 2008.
Sarah Mangold
---

Lives in Edmonds, WA. She is the author of Household Mechanics (New Issues), selected by C.D. Wright for the New Issues Poetry Prize and the forthcoming Boxer Rebellion (Kore Press). Her most recent chapbooks include The Goddess Can Be Recognized By Her Step (Dusie Kollektiv), Cupcake Royale (above/ground press), and I Meant To Be Transparent (LRL e-editions). She is the recipient of a 2013 NEA Poetry Fellowship. From 2002-2009 she edited Bird Dog, a print journal of innovative writing and art and with Maryrose Larkin, co-edits FLASH + CARD, a chapbook and ephemera press.
---
Marjorie L. Manwaring
Has an M.F.A. from Bennington College is a freelance writer/editor and co-editor of the online poetry and art journal the DMQ Review. Most recently her work has appeared in Willow Springs, Floating Bridge Review, and in the anthology New Poets of the American West. Marjorie is the author of two chapbooks, What to Make of a Diminished Thing (Dancing Girl Press, 2012) and Magic Word (Pudding House Publications). Her first full-length collection, Search for a Velvet-Lined Cape, was published in 2012 by Mayapple Press. Marjorie has been awarded writing residencies through the Whiteley Center at Friday Harbor and Artsmith on Orcas Island, and she was a 2010 participant in the Jack Straw Writers Program. She lives in Seattle, where she is a freelance writer/editor, co-editor of the online poetry and art journal the DMQ Review, and editorial board member for Floating Bridge Press. She is currently teaching a poetry appreciation class at the Osher Lifelong Learning Institute at the University of Washington. Her web site: www.mmanwaring.com.
---
Deborah White Fox Marchant
Born in Athens, Georgia and raised in Seattle, this visionary poet at the age of fifty began a new chapter in her life with writing poetry and becoming peacefully involved in politics for the first time. Currently a graduate student at Evergreen State College in Olympia, Washington, this part Native American poet is participating in the Masters in Public Administration - Tribal Concentration Degree- Class of 2010. Inspired by the service of the Zen teachings of Huang Po and the energy of compassion, she reads regularly to appreciative audiences at Seattle area poetry readings. She is working on her first book of poems.

---
John W. Marshall
This poet, essayist, and working owner of Open Books: A Poem Emporium, has B.A. in English from the University of Washington and M.F.A. in Poetry from the University of Iowa. He was co-editor of Fine Madness magazine from 1984 to 1998. His poetry has been published in Poetry, Beloit Poetry Review, Seattle Review, Crab Creek Review, and other magazines. His essays and book reviews have been published in Switched-On Gutenberg, Seattle Weekly, and Literary Center Quarterly. He has given readings at the It's About Time Reading Series, Bumbershoot, Seattle Art Museum, Frye Art Museum, Bellevue Art Museum, Soil Art Gallery, Castalia Reading Series at the U of Washington, and other local venues. He is on the board of Wordscape and is a member of the advisory board for Floating Bridge Press. He is 2001 co-recipient of the Faith Beamer Cooke Award from the Washington Poets Association. His chapbook, Blue Mouth, was published in 2001 by Paul Hunter's Wood Works. His next collection, Meaning A Cloud, published by Oberlin College Press, was the winner of the 2007 FIELD Poetry Prize.
---
Tod Marshall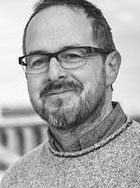 A native of Buffalo, NY, he now lives in Spokane He earned an MFA degree from Eastern Washington University and a PhD from the University of Kansas. His first collection of poetry, Dare Say, was the 2002 winner of the University of Georgia's Contemporary Poetry Series. His second collection, The Tangled Line, was published by Canarium Press in 2009, and was a finalist for the Washington Book Award. Marshall has also published a collection of his interviews with contemporary poets, Range of the Possible (EWU Press, 2002), which was named to the New York City Public Library Poetry Book List for 2003, and an accompanying anthology of the interviewed poets' work, Range of Voices (2005). In 2005, he was awarded a Washington Artists Trust Fellowship. His third collection of poetry, Bugle, was published in December of 2014 from Canarium, and won the Washington State Book Award in 2015. His is also the recipient of the 2015 Humanities Washington Award for Scholarship and Service. He teaches at Gonzaga University where he is the Robert K. and Ann J. Powers Professor in the Humanities. Marshall has dedicated himself to bringing humanities experiences to underserved populations. He has been appointed the fourth Washington State Poet Laureate by Governor Jay Inslee. Marshall's term will run from February 1, 2016, to January 31, 2018.
---
Carolyn Martin
Former Roman Catholic nun, Associate Professor of English and international business trainer, she has had a rich life of teaching, traveling, and writing. Co-author of four books on generational diversity, she has written articles for numerous business publications and her work has been cited around the world from Beijing to Montreal, Buenos Aires to London. After retiring from the business world in 2008, she returned to poetry. Her poems have appeared in publications including Christian Century, Drash, Naugatuck River Review, and Science Poetry. Her first collection, Finding Compass, was released in July 2011 by Queen of Wands Press, Portland, Oregon. Currently, Carolyn serves as president of the board of VoiceCatcher, a non-profit organization nurturing women writers and artists in the Portland/Vancouver area.


---
Seretta Martin
Holds an MFA in Creative Writing and a BS in Video, Film and Educational Technology. Semi finalist for the 2012 Philip Levine book award, is the author and artist of the limited edition, Foreign Dust, Familiar Rain, Selected Poems & several chapbooks (Blue Vortex Publishers). Is 2011 recipient of a grant from the James Irvine Foundation and Poets and Writers and a featured poet of the Border Voices "Virtual" ITV Poetry Fair & Annual. Her first translations, those of the Lithuanian poet, Sonata Paliulytė, appeared in the San Diego Poetry Annual 2011. She serves as an associate editor for Poetry International Journal, is a regional editor of San Diego Poetry Annual, and hosts the 3rd Wednesday, New Alchemy Poetry Series at Upstart Crow Bookstore and Coffee House, Seaport Village, San Diego. Seretta's writing and poetry has been published in USA and UK. She is a member of the Haiku Society of America, The Southern California Haiku Study Group, and a founding member of Haiku San Diego. Her haiku and haibun appeared in the anthologies: Modern Haiku 2013, Frogpond 2012 & 2013, Scent of Rain 2011 and Island of Egrets 2010. The new form-fusion that Seretta invented: Haiphrastic, was first published in The San Diego Poetry Annual 2012. On-line publications include Web del Sol, Moonday Poets, Poetic Voices, and Muse Apprentice. She serves as Assistant to the Director of Border Voices Poetry Project and Poet-Teacher Coordinator. Her joy and mission is to teach students to find their poetic voices and learn to express themselves creatively. She inspires them in poetry workshops K - Adult, with Border Voices Poetry Project and California Poets in the Schools., Currently, Seretta is submitting her book manuscript, The Art of Climbing Trees. More info at http://www.pw.org/content/seretta_martin.


---
Terry Martin
After teaching middle and high school English Language Arts for a number of years, Terry Martin earned a M.A. and Ph.D. at the University of Oregon. She has been an English Professor at Central Washington University since 1986, teaching undergraduate and graduate English courses. She is the recipient of CWU's Distinguished Professor Teaching Award and Central's Presidential Leadership Award. In 2003, Martin was honored by the CASE/Carnegie Foundation as Washington Professor of the Year—a national teaching award given to recognize extraordinary commitment and contribution to undergraduate education. An avid reader and writer, she has published over 250 poems, essays, and articles and has edited both journals and anthologies. Her first book of poems, Wishboats, won the Judges' Choice Award at Bumbershoot Book Fair in 2000. Her most recent book of poetry, The Secret Language of Women, was published by Blue Begonia Press in 2006. Her new book of poems, The Light You Find, is forthcoming from Blue Begonia Press in August 2014. Hiker, river-watcher, and lover of the arts, she lives with her spouse in Yakima, Washington.


---
Carlos Martinez (1950- )
A native New Yorker, Carlos Martinez is a graduate of the Antioch University LA MFA Program and currently lives in Bellingham. He has taught at Western Washington University since 2002. He has published in various magazines and anthologies including Crab Creek Review, Cranky, Poet Lore, Pittsburgh Quarterly and various issues of Pontoon and Jeopardy. He frequently reads at various western Washington venues. He participated in the 2004 and 2006 Skagit River Poetry Festivals. In 2005, he was a Jack Straw Productions Writing Fellow. His fourth chapbook, The Raw Silk of the Dark, is forthcoming the winter of 2009.


---
Doug Marx
Is a poet, children's author, and essayist. As a journalist, he has written porfiles and interviews of literary figures including Carolyn Forché, Barry Lopez and Czeslaw Milosz. His collection of poetry, Sufficiency, was an Oregon Book Award finalist. He also is a founding member of Northwest Writers Inc. and a board member of Oregon Literary Arts.
His poems have also appeared in Harper's, Willow Springs, The Columbia Review, Alaska Quarterly, and many other publications. These days he's a saloon singer, casino rat, and sole proprietor of Grampaw Dawg's Daycare Center & Boot Camp for Babies, where he takes care of his grandchildren


---
David Mason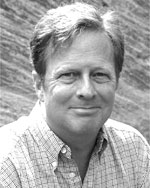 This award-winning poet and writer grew up in Bellingham, Washington and has lived in many parts of the U.S. as well as abroad. His books of poetry include The Buried House (winner of the Nicholas Roerich Prize), The Country I Remember (Story Line Press, 1996 and winner of the Alice Fay Di Castagnola Award) and Arrivals (Story Line Press, 2004). His verse novel, Ludlow (Red Hen Press, 2007), uses fact and fiction to recreate the story of immigrants working in the Colorado coal mines who were massacred by the Colorado National Guard in 1914. It was named best poetry book of the year by the Contemporary Poetry Review and the National Cowboy and Western Heritage Museum. He recently won the Thatcher Hoffman Smith Creativity in Motion Prize for the development of a new libretto.

The author of a collection of essays, The Poetry of Life and the Life of Poetry (Story Line Press, 2000), Mason has also co-edited several textbooks and anthologies, including Western Wind: An Introduction to Poetry, Rebel Angels: 25 Poets of the New Formalism, Twentieth Century American Poetry, and Twentieth Century American Poetics: Poets on the Art of Poetry. His poetry, prose and translations have appeared in such periodicals as Harper's, The Nation, The New Republic, The New York Times, The Times Literary Supplement, Poetry, Agenda, Modern Poetry in Translation, The New Criterion, The Yale Review, The Hudson Review, The American Scholar, The Irish Times, and The Southern Review. A former Fulbright Fellow to Greece, he lives in the mountains outside Colorado Springs with his wife, Anne Lennox, and teaches at his alma mater, Colorado College.
In 2010 he became Colorado's seventh poet laureate.


---
Ed Mast
Poet and playwright and author of poetry volumes Suzy and Her Husbands, and The Love Songs of Mister Atom, as well as plays Sahmatah, No Tongue and The Million Bells of Ocean. Is a human rights activist who has traveled many times to Occupied Palestine with the International Solidarity Movement. Articles include "Sahmatah: Awakening History" and "Stepping Off the Sidewalk" in the recently published anthology Live from Palestine. S2, his play in the vein of Clockwork Orange, was produced by the Annex Theatre in the spring of 2008.


---
David Matthews
Native of the South Carolina Midlands now residing in Portland, Oregon. Founding member of Quill & Parchment and one of its contributors and an editor in 2007 and 2008. Among his influences are the English Romantics, French Surrealism, Emily Dickinson, Gregory Corso, and Bob Dylan. Poems have appeared in Chattahoochee Review, Night Bomb Review, Quill and Parchment, Tryst, Blown Out: Portland's indie poets, Raising Our Voices: an anthology of Oregon poets against the war, and elsewhere. He is the author two small, self-published volumes: Notes to One Who Is Far from Here (2003) and A Portable Bohemia (2008). His blog House Red can be found on his website at http://www.matthewsmanofletters.com/.


---
Fred Matthews
Having stepped away from an almost 40-year career in the nonprofit world and with two grown daughters well on their own, Fred Matthews is refocusing his life. Free from the day-to-day responsibilities and obligations of adulthood, he explores his life-long passion for words and ideas.
Some of the ways he's doing this are by continuing to write poetry, a web site/blog (www.encore-pathways.net), a discussion group focusing on the opportunities and challenges of Adulthood 2/Encore Adulthood and dedicated to issues engaging us in the third chapter of our lives when we have the experience, energy and enthusiasm to contribute to our communities and families. (www.meetup.com/encore-topics), group readings of some of his favorite poems about age and aging, forming a group based on the insights of Eckhart Tolle, and connecting with new and interesting people of all ages. He can be contacted at 206.553.9955 or fred@encore-pathways.net.


---
Stephen Maurer
Certified in psychoanalysis by the American Psychoanalytic Association, he has practiced and written about psychoanalysis for over 20 years, most recently from a Lacanian perspective. A desire to be more fully engaged with family and poetry prompted partial retirement from Seattle to a small college town in eastern Washington. His poems have appeared in Boston Lit. Magazine, Yale Journal of Humanities in Medicine, Tiger's Eye, Darkling, Blueprint Review, Desert Voices, Switchback and Deronda Review. He has two chapbooks, Side-Effects; Poems of Remedy and Doubt, and Steaming Red Tea and Other Poems about Psychoanalysis and Love, both from Big Table Press. He is a father and grandfather, plays the clarinet and loves adventuring into wilderness. He lives with his wife Elizabeth (poet, chief reader and critic) and their dog Sombra. See his blog http://maurerletters.com/.


---
Bill Mawhinney
Born and raised in Pittsburgh, PA. He earned an English degree from the University of Pittsburgh in 1963 and moved to Tucson, Arizona, where he worked various gigs as proofreader, preparatory school master and construction estimator. After 18 years at Raytheon as facilities engineer, technical writer, newsletter editor and corporate trainer, he and his wife, Wanda, an abstract painter, retired to the forest west of Show Low, Arizona. While there, he led monthly poetry circles at a local library, volunteered as a poet in elementary school classrooms and offered poetry workshops and readings throughout the Southwest. Chased from the woods by a wildfire, he now lives in Port Ludlow, Washington, and talks with herons while combing the Olympic Peninsula beaches. He has performed poetry in local retirement homes through an Arts to Elders program. The author of two collections of poetry --Songs In My Begging Bowl and Cairns Along The Road -- he currently organizes and hosts Port Townsend's Northwind Reading Series. His poems have appeared in Heron Dance, Hummingbird Review, IS Magazine, Minotaur, and Windfall.


---
Bob McAllister
Lives on Bainbridge Island where he taught high school for 40 years. He currently teaches English, Acting and Communications at Olympic College Poulsbo and teaches a poetry/prose workshop with Nancy Rekow. He has a wife Merry, five daughters and seven grandchildren. He has a new collection of short stories, Thief of Hubcaps, published by East Chelsea Press.
---
Brendan McBreen
Poet and workshop facilitator with Striped Water Poets in Auburn Washington. He writes sci-fi, poetry, is a humorist, a haiku writer, a student of Zen and Taoist philosophy, a collage artist, and occasional cartoonist. Brendan is an event coordinator with Auburn AugustFest, a former coordinator of the August Poetry Postcard Project, and helps organize the Poetry at the Rainbow Café series. He has featured at various regional venues and is published in numerous journals including: Mirror Dance, Raven Chronicles, Mithila Review, Farther Stars Than These, Eternal Haunted Summer, Circle Show, Aphelion, Bellowing Ark, Crab Creek Review, Bottle Rockets, anthologies from Kind of a Hurricane Press, and in the U.K. journal: The Delinquent. https://sites.google.com/site/terralunapoetry.
---
Eileen McCabe
While a native of the Boston area, she lived in Utah for 20 years, and has been in Washington almost 2 years. She is the mother of 2 children with whom she has collaborated on art and poetry projects. After an abbreviated career as a theatrical costume designer, she settled into the 9-5 life as a software engineer to keep body and soul together while writing, collaging and pursuing avant-garde costume projects. While she has written essays for years, she only began writing poetry about 13 years ago.

Eileen has self-published 3 chapbooks. She was published in Utah Voices, as part of the "Nine Muses" poetry/art project, and the "Poetry on Canvas" poetry/art project. She was a member of the Utah State Poetry Society, and placed in national competitions. Most recently, she took first place in the Iron Pen poetry category at the 2011 Utah Arts Festival. She is a regular at the Everett Poetry Night at Café Zippy.


---
Jack McCarthy (1939-2013)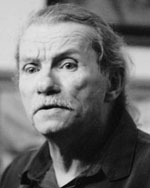 Jack McCarthy was a retired Boston-area working guy. He'd been writing poetry since the mid-60's. Orphaned as a teenager, Jack went through Exeter and Dartmouth on scholarships and graduated with honors (though not without incident). He'd been averaging about a poem a year until 1992-93, when two things happened. First, his new wife, Carol, blackmailed him into attending a workshop with Galway Kinnell; then he brought his daughter Annie, for her birthday, to the open mike at the Cantab Lounge in Central Square, Cambridge, hoping she'd get excited about poetry. Jack was the one who got hooked.
Since then he's brought out Almost a Remembrance (Moon Pie Press), Grace Notes, chapbooks (Actual Grace Notes and Too Old to Make Excuses (But Still Young Enough to Make Love)), a 60-minute cassette tape (Poems for Hannah), and a CD (Breaking Down Outside a Gas Station). A major book, Say Goodnight, Grace Notes, was released in 2003 by EM Press to rave reviews. His work has appeared in a number of anthologies, including The Spoken Word Revolution and The Complete Idiot's Guide to Slam Poetry . His latest collection, What I Saw, was published in 2012 by EM Press.
He was a member of the 1996 Boston National Slam Team, and was an engaging minor character in the feature film, Slamnation, which documents those proceedings; he was a member of the Worcester team at the 2000 National Poetry Slam, where he finished as the 10th ranked individual, and at the 2002 Nationals he was the first poet to represent New Hampshire. He won the haiku championship at the Individual World Poetry Slam in 2007. The Boston Phoenix had named him "Best Standup Poet," the Boston Poetry Awards "Best Love Poet," and the Cambridge Poetry Awards "Best Spoken Word" and "Best Humorous Poet ." The Boston Globe says, "In the poetry world, he's a rock star."
Among his influences he numbered Robert Frost, Dylan Thomas, and Garrison Keillor. He didn't think of himself as a "performance poet," but as a "standup poetry guy." "Standup Poetry" was, in fact, the name of his Billerica cable TV show, on which he traded poems with many of the best slam poets, including Taylor Mali and Patricia Smith, but also national figures like Thomas Lux, Donald Hall and Stephen Dobyns.
Poet Stephen Dobyns has written, "Jack McCarthy is one of the wonders of contemporary poetry. He writes-and often performs-dazzling narratives full of wit and humor, sadness and hard thinking. He should be cloned."
Of Say Goodnight, Grace Notes, ALA Booklist says, "McCarthy brings his compelling experiences to his poetry with nimble humor, hard-won wisdom, and a raconteur's knack for telling diabolically barbed stories.concrete, candid, personal, and utterly captivating.caustic, sexy and smart."
Thomas Lux has written, "The only ambition he seems to have is to tell the truth as best he can in poems." That is a very worthy ambition, but it's not his only one. He also hopes to be remembered as an integral member of the movement to restore poetry to its rightful place in everyday American life. So that when Americans think of poetry, they don't think of school and homework, but of laughter and tears; a shortcut to the heart.
Jack's website is standupoet.net.


---
Herb McClees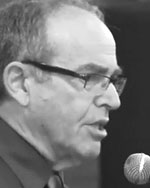 Herb McClees, came to Seattle, from Texas, via Singapore and Boston. He appears at local "open mics" and is a member of PoetsWest, Redmond Association for the Spokenword, and Haiku Northwest.
Herb McClees began writing poetry at fourteen; but life in Texas in the fifties didn't suit him. All changed when his mother married an expat manager in the oil industry, for his next posting was Singapore! Herb was enthralled by its multi-racial, polyglot atmosphere, trading port bustle; and the gung-ho party life of the small American community.
After graduating from the Singapore American School, Herb McClees returned to the U.S. to earn an engineering degree from M.I.T., taking electives in philosophy and humanities to balance his major's heavy math and physics requirements; and furthering his love of language and the imagination. There, he was particularly influenced by Dr. Huston Smith (Religions of Man), who taught Eastern religion. In poetry, Poe, Whitman, Sandberg, and Eliot were early influencers, and later, Chinese poetry, Frost, Yeats, Thomas, Millay, Wallace Stevens and Baudelaire.
Herb.McClees' poetry readings have been aired on KSER-FM; and poems selected for an anthology of Northwest poets, Poetic Reflections at the Creekside (2013). Publications include a chapbook: The Catch (2008) and his book of collected poems, Heaven's Drumhead (2014). His author's page, on his publisher's web site, has his event calendar and selected videos.
Mr. McClees' email is hmcclees@FallingGecko.com.
---
Caron McCloud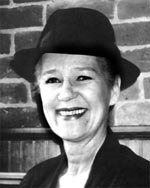 Spent most of her life in the San Francisco Bay area where she designed and manufactured apparel and had two art galleries. She now lives in Port Townsend, Washington where she writes and performs poetry. Her primary consideration is that her work be accessible (user-friendly) in exploring and celebrating the physical world as the ultimate goal and expression of Spirit. Her chapbooks, February Soul, Strip Search, Hem of the Garment, Love and Anguished Cries, Spells from the Midnight Watch, Gull, My Son the Hero, The Bells of Shannon, Pink Clouds & Peonies, The Wedding Song, Seed for Cantos in Red, The Lillian Line, Investigation into the Celebration, and The Partner are available from Ironing Board Press. She can be contacted via e-mail: soncloud@olypen.com.


---
Neil McCrea
Poet and author living in the Pacific Northwest. His work has most recently appeared in Knock, Etc: a Review of General Semantics, and in the NeoPoiesis anthology, Candy. Wisdom & Dust is his first poetry collection.


---
Frances McCue
Has Ed. D. and Ed. M. both from Columbia University, M.F.A. from the University of Washington in 1988, and B.A. from the University of New Hampshire in 1984. Co-founder and former director of Hugo House in Seattle. She has held teaching positions at several colleges and universities. She is the winner of numerous awards, including a Fulbright fellowship in 2008 to study in Morocco, two GAP awards in 2010 and 2003, and 2011 Washington State Book Award for Poetry and finalist for Nonfiction. She is Writer in Residence in the Undergraduate Honors Program at the University of Washington and is a freelance "Arts Instigator", a catalyst for people and organizations to generate creative, innovative projects.

Widely published in journals and anthologies, her publications include:
The Bled, (poetry) Factory Hollow Press, 2010 (2011 WA State Book Award for Poetry)
The Car That Brought You Here Still Runs: Revisiting the Northwest Towns of Richard Hugo (nonfiction), Univ. of WA Press, 2010 (2011 finalist for WA State Book Award for nonfiction)
The Flaneur Poems
The Stenographer's Breakfast, (poetry) Beacon Press, 1992. (1991 Barnard New Women Poets Prize).


---
Georgia Stewart McDade
Georgia is a retired college instructor who continues to teach. The Louisiana native attended public schools, earned a B. A. from Southern University, an M. A. from Atlanta University, and Ph. D. from the University of Washington, each in English. She taught at Tacoma Community College over thirty years but has also been on the faculties of Seattle Central Community College, Seattle University, University of Washington, Renton Vocational School, Zion Preparatory Academy, and Lakeside School. In January 2016 she traveled to Malawi and Zambai to lecture at universities. Though literature, especially Shakespeare, is her love, she has been called the Michael Jordan of English teachers and the outline queen as a result of students' success in writing good essays. Much of her time is spent writing and editing. She writes for local newspapers and volunteers at KBCS. Travel Tips for Dream Trips, questions and answers about her six-month solo trip around the world, was her first book. Some of her work appears in anthologies Sometimes I Wander…., Gifted Voices,Words? Words! Words, and Threads. She has also published a collection of poems called Outside the Cave. She is now proofreading a collection of her short stories for publication. McDade facilitates a variety of writing, literary, and motivation workshops.

---
Anne McDuffie
Graduate of Oberlin College and the Rainier Writing Workshop at Pacific Lutheran University. She writes poetry, essays and reviews. She was awarded a 2012 Individual Artist Projects grant from 4Culture for Deep Geography, a series of poems written in collaboration with painter Ann Vandervelde.
Since 2007, Anne has been working as assistant and literary executor to poet Madeline DeFrees, helping to organize her archives and manage her publications. She maintains a website for Madeline DeFrees at www.madelinedefrees.com. Anne lives with her husband and two daughters in Seattle. Visit her web site at http://annemcduffie.com/.


---
Colleen McElroy
A native of St. Louis, Colleen McElroy is a noted poet and writer of short fiction, memoirs, and nonfiction. She is a world traveler and it shows in the versatility of her writing. She has a Ph.D. from the University of Washington, and is currently emeritus professor of English and creative writing at the University of Washington. She is the former editor-in-chief of the Seattle Review and has published numerous books of poetry and prose.

Her several awards include:
National Endowment for the Arts Fellowship (twice)
Fulbright Fellowship (twice)
DuPont Visiting Scholar Fellowship
Rockefeller Fellowship
Before Columbus American Book Award
Her publications include:
Here I Throw Down My Heart (poems), University of Pittsburgh Press, 2012
Sleeping with the Moon, (poetry, University of Illinois Press, 2008 PEN/Oakland National Literary Award), 2007
Over the Lip of the World: Among the Storytellers of Madagascar, Univ. of Washington Press, 1999
Traveling Music (poems), Story Line Press, 1998, (Bronze Finalist for Foreword Magazine Book of the Year, 1998)
A Long Way from St. Louie (travel memoir), Coffee House Press, 1997
Driving Under the Cardboard Pines (short fiction), Creative Arts Books Co., 1990
What Madness Brought He Here: New and Selected Poems 1968-1988, Wesleyan University Press, 1990
Jesus and Fat Tuesday (short fiction), Creative Arts Books Co., 1987
Bone Flames (poems), Wesleyan University Press, 1987
Queen of the Ebony Isles (poems), Wesleyan University Press, 1984, (Winner of American Book Award, 1985)
Looking for a Country under Its Original Name (poems), Blue Begonia Press, 1984
Winters Without Snow (nonfiction), I. Reed Books, 1979.

---
David McFadden (1940- )


---
Michael David McGriff
Michael was born and raised in Coos Bay, Oregon. Attended the University of Oregon where he received both the 2002 Kidd Prize judged by Garrett Hongo and 2003 Kidd Prize judged by Mark Doty. He has published two poetry collections, Dismantling the Hills (University of Pittsburgh Press, 2008) and Home Burial (Copper Canyon Press, 2012), as well as a co-translation (with Mikaela Grassl) of Tomas Tranströmer's The Sorrow Gondola (Green Integer Books, 2010). McGriff's poetry and translations have appeared in American Poetry Review, Agni, Slate, The Believer, Field, Crazyhorse, Poetry Northwest, The Missouri Review, and Poetry. His awards include a Ruth Lilly Fellowship, The Balcones Prize, a National Endowment for the Arts Literary Fellowship, The Agnes Lynch Starrett Prize, a Stegner Fellowship, and a James A. Michener Fellowship. McGriff is a former Jones Lecturer at Stanford University and a Distinguished Poet-in-Residence at Wichita State University. He is co-founder and co-editor (with Carl Adamshick) of Tavern Books, an independent publisher of poetry in translation.


---
Kristen McHenry
Her poetry collections include Triplicity: Poems in Threes (Indigo Ink, 2011) and The Goatfish Alphabet (Naissance, 2009). Her poems have also appeared in publications that included Bare Root Review, Numinous Magazine, and the Rose Alley Press anthology Many Trails to the Summit. She serves on the editorial staff of Literary Bohemian and blogs at www.thegoodtypist.blogspot.com.


---
Heather McHugh (1948- )

Was born in San Diego, CA, raised in Virginia, and educated at Harvard (B.A. cum laude 1970) and University of Denver (M.A., 1972). The author of books of poetry, translation, and essays, McHugh has been Milliman Distinguished Writer-in-Residence at the University of Washington since 1984. From 1999 to 2006 she served as Chancellor of the Academy of American Poets and in 2000 was named a Fellow of the American Academy of Arts and Sciences. She is a core faculty member in the low-residency MFA Program for Writers at Warren Wilson College in Asheville, NC, and frequently visits MFA programs at other colleges and universities. She is the recipient of the Lila Wallace-Reader's Digest fund, the PEN/Voelcker Award for Poetry in 2000, and in 2009 was named one of 24 MacArthur Fellows.
Her books of poetry include:
Eyeshot, (Wesleyan University Press, 2003) - poems with focus on aging.
The Father of Predicaments (2001) - won the 2000 WA State Governor's Award and was a finalist for the 2000 Los Angeles Times Book Prize in Poetry.
Paul Celan's Glottal Stop: 101 Poems (2000) - Heather McHugh and Nikolai Popov received the International Griffin Poetry Prize and the Washington State Book Award in 2001 for their translation.
Hinge and Sign: Poems, 1968-1993 (1994) - finalist for the National Book Award.
A World of Difference (1981)
A new collection, Upgraded to Serious, will be published by Copper Canyon Press in the fall of 2009.


---
Don McKay (1942- )


---
Elizabeth McLagan
Her poems have been published or are forthcoming in journals including The Southern Review, Poetry Northwest, 32 Poems, Beloit Poetry Journal, Third Coast, Willow Springs, Zone 3, and on the website Verse Daily. The autumn 2009 issue of The Bitter Oleander featured her poems and an interview. Poems have won an AWP Intro award, the Frances Locke Memorial Award and the Bellingham Review's 49th Parallel Award. Her collection of poems, In the White Room, was published in 2013.
---
Bill McLaughlin
Member of the Mukiltio Artists Guild's writers group. A former Toastmaster and radio announcer at KSER radio. He has traveled in Western Europe, Australia, New Zealand and the American Southwest and from these travel experiences, he writes stories and poetry. His work has appeard in the anthology Driftwood Chronicles.

---
Robert McNamara (1950- )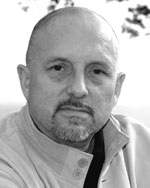 Born in New York City, educated at Amherst College, Colorado State University and the University of Washington, Robert McNamara is the author of three books of poetry, Second Messengers (Wesleyan, 1990), The Body & the Day (David Robert Books, 2007), and Incomplete Strangers (Lost Horse Press, 2013). He has also translated with the author a book-length collection of the poems of the contemporary Bengali poet, Sarat Kumar Mukhopadhyay, The Cat Under the Stairs, published by Eastern Washington University Press in 2008.

On the faculty of the English Department at the University of Washington, Bob teaches in Interdisciplinary Writing Program and serves as University Director of the Puget Sound Writing Project. He has also taught for the Experimental College at the University of Colorado at Boulder, the Rocky Mountain Writers Guild, and in the Certificate Program in Creative Writing offered by UW Extension.

He has received a number of awards and fellowships for his writing and translating, among them a Creative Writing Fellowship from the NEA and a Fulbright Fellowship for language study and translation in Calcutta, India. In 1976 he founded L'Epervier Press, which in its fourteen years of activity published forty-five titles by more than thirty poets and received three grants from the NEA. Read more about his activities and poetry at his home page faculty.washington.edu/rmcnamar. Also see:
Principal Lecturer, Interdisciplinary Writing Program
University Director, Puget Sound Writing Project
http://www.robert-mcnamara.com
Incomplete Strangers (poems), Lost Horse Press 2013.
---
Tim McNulty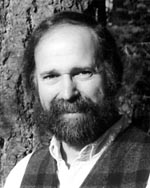 Tim McNulty is a celebrated northwest poet, essayist, and nature writer. He was born and grew up in Connecticut's Quinnipiac River Valley, and attended Northeastern University and the University of Massachusetts in Boston. There, he met poet Denise Levertov who inspired him with her powerful fusion of visionary poetics and political activism. Tim came to the Northwest in 1972 and lives with his wife and daughter in the foothills of the Olympic Mountains. A passionate spokesman for the Wild, he remains active in the Northwest's environmental community.
Tim's poems and essays have appeared in numerous publications in the U.S. and abroad, and his natural history writings have been translated into German and Japanese. He is the author of ten books of natural history, and has received the Washington Governor's Writer's Award and the American Outdoor Book Award. Tim's award-winning books on nature include: The Art of Nature, Washington's Wild Rivers, Olympic National Park, A Natural History, Washington's Mount Rainier National Park and Grand Canyon, Window on the River of Time. Tim's poetry collections are Ascendance, In Blue Mountain Dusk (both from Pleasure Boat Studio) and Pawtracks (Copper Canyon Press, 1978). He is the author of ten chapbooks, including Through High Still Air (Pleasure Boat Studio), A Season at Sourdough Mountain Lookout (Pleasure Boat Studio, 2005), Reflected Light (Tangram Press), Tundra Songs (Empty Bowl Press), As a Heron Unsettles a Shallow Pond (Exiled-in-America Press), Last Year's Poverty (Brooding Heron Press), Some Ducks (Pleasure Boat Studio), and Cloud Studies (Empty Bowl). McNulty has co-authored, with photographer Pat O'Hara, an award-winning series of books on national parks. He lives with his family in the foothills of the Olympic Mountains.
Of his poetry, Tim writes,
"For as long as I can recall, I've found inspiration, meaning, and solace in the natural world. Poetry is the form that most closely evokes and articulates that experience. To be sure, my poems celebrate my own community of family and friends, but always within that larger natural community that holds us."
---
Karen McPherson
Poet, translator and professor of French at the University of Oregon. Her book Skein of Light (Airlie Press, 2014) was a finalist for the Eric Hoffer Book Award for Poetry. She is the author of the chapbook Sketching Elise (Finishing Line Press, 2012) and of Delft Blue & Objects of the World, a book-length translation of poetic essays by Quebec poet Louise Warren. Her work has appeared in numerous literary journals.
---
Maureen McQuerry
Is a writer and teacher living in Richland, Washington. She is the author of Nuclear Legacy and Student Inquiry. Her fantasy novel, Wolfproof, is scheduled for publication in the fall of 2006 with Idylls Press. Her poetry was a finalist for the Hearst, Pablo Neruda and Beulah Rose Awards and appears in numerous journals including: Smartish Pace, The Atlanta Review, Southern Review, North American Review, and Nimrod. It can also be found in the anthologies Margins, Pontoon8 and The Washington Poetry Association collection Tattoos on Cedar. Most recently she won the New Eden Chapbook Competition for her collection Wingward.

Maureen gives author presentations and workshops for students in 5th-12th grade on poetry and fiction writing. She also coordinates a gifted middle school program. She was the McAuliffe Fellow for Washington State in 2000. For more information on school visits check out the contact link on her website maureenmcquerry.com.
---
Michael Medler
Born in 1953, the year Edmund Hillary became the first person to conquer Mt. Everest, Michael has spent almost an entire life working in the auto industry. After many years of writing engineering extracts, he is now attempting to conquer prose and poetry. During his several years of writing with the Mukilteo Writers' Group, currently acting as moderator, he feels close to a summit. One of his tasks with the Writers' Group has been the honor of compiling the many writings of the group into a yearly Anthology – The Driftwood Chronicles, now in its second year. He also spends quality time with paintbrush and canvas, painting landscapes and is a member of the Mukilteo Arts Guild as chair of the Scholarship team.
---
David Meltzer
A leading poet of the Beat Movement, David Meltzer was raised in Brooklyn during the War years. As a kid, he performed on radio & early TV. Migrated to San Francisco in l957. At the age of 20 he recorded his poetry with jazz in Los Angeles. Lawrence Ferlinghetti has described him as "one of the greats of post-World-War-Two San Francisco poets and musicians."Author of more than forty books of poetry and prose, he's also edited various anthologies including San Francisco Beat: Talking With The Poets, (City Lights), Writing Jazz (Mercury House), and The Secret Garden: Anthology of the Classical Kabbalah (Station Hill). During the 1960s he was the singer/songwriter for the San Francisco-based psychedelic rock band, The Serpent Power. He taught at San Francisco State College, The Urban School of San Francisco, Vacaville State Prison in California, and at New College of California in San Francisco for over 30 years, both in undergraduate Humanities & Graduate Poetics.
Awarded the Josephine Miles PEN Award, 2005. In 2011 Meltzer was nominated for the Northern California Book Award in Poetry; he also received the San Francisco Bay Guardian 2011 Lifetime Achievement Award. Was editor and interviewer for San Francisco Beat: Talking With The Poets [City Lights, 2001]. Co-editor with Steve Dickison of Shuffle Boil, a magazine devoted to music.
He is the author of many volumes of poetry including:
David's Copy: The Selected Poems of David Meltzer, Viking/Penguin, 2005
Arrows: Selected Poetry 1957 – 1992, No Eyes: Lester Young, Beat Thing
The Serpent Power, spoken word with rock 'n' roll released by Vanguard Records in 1967
When I was a Poet (City Lights Pocket Poets #60)
The Dark Continent, print version of The Serpent Power from Oyez.
For decades, David Meltzer has read his work and taught at countless venues in the United States and Europe and he continues to give talks and readings in the SF Bay Area and elsewhere. In 2011 he and poet Julie Rogers married; they live in Oakland and now perform their work together. David and in 2012 was nominated for the Northern California Book Award in Poetry. This year, City Lights reissued a special edition of Two-Way Mirror with an updated addendum. Diane di Prima, former SF Poet Laureate says of him, "David Meltzer is a hidden adept, one of the secret treasures on our planet. Great poet, musician, comic; mystic unsurpassed, performer with few peers." See his website at www.meltzerville.com.
---
David Memmott
Lives in La Grande, Oregon. He has published four books of poetry, a story collection and has a novel forthcoming. Has published over 125 poems in various magazines and anthologies, most recently in Deer Drink the Moon: Oregon Poetry, edited by Liz Nakazawa, Ooligan Press, and in High Desert Journal. His most recent poetry book, Watermarked, was published by Traprock Books in Eugene, Oregon. Has also been involved in helping poets network in Oregon and has organized, along with Erik Muller of Eugene, two Poets Gatherings, the most recent in September 2006 in La Grande. Is the primary organizer of a monthly readings series in La Grande, First Thursday Readings & Lectures, which is held at the La Grande Public Library and sponsored by RondeHouse Media Arts Konsortium. www.wordcraftoforegon.com.
---
Paul Merchant
A native of Wales, he studied at Cambridge, the Shakespeare Institute, and the University of Athens, and taught for fifteen years at the University of Warwick, at the University of Tennessee, and finally at Lewis & Clark College, where since 1996, he has been Director of the William Stafford Archives and co-edited two collections of Stafford's prose. He has also edited plays by the early 17th-century English dramatist Thomas Heywood, essays on contemporary American writer Wendell Berry, and two publications relating to the Lewis and Clark Expedition. He is currently Special Collections Associate at Lewis and Clark College. Some Business of Affinity, a finalist for the 2007 Oregon Book Award in poetry, follows three earlier collections of poetry: Salt Water Island, Bone from a Stag's Heart, a British Poetry Book Society Recommendation, and Stones. He is also the translator of four collections of modern Greek poetry: Modern Poetry in Translation, Eleni Vakalo's Genealogy, Monochords by Yannis Ritsos, and Twelve Poems for Cavafy, also by Ritsos (Monochords and Twelve Poems about Cavafy) were published by Trask House and Tavern Books.
---
Denise Calvetti Michaels
Born in Salinas, she grew up in Redwood City, California before moving to the Pacific Northwest more than twenty-five years ago. Writes poetry, memoir and lyric essays published by San Diego City Works Press, Centrifugal Eye, Paterson Literary Review, Crosscurrents, King County Poetry on Buses, Literary Mama, and other venues. Her poetry is anthologized in Against Forgetting, poems by care-givers of family members with Alzheimer's, Kent State University Press, 2009; In Praise of Farmland, Whit Press 2003; between sleeps, the 3:15 experiment 1993-2005, en theos press, 2006. Polenta, a lyric memoir about growing up as the writer in her Italian American family is included in The Milk of Almonds, Italian American Woman on Food and Culture, Feminist Press, 2002. Her new book of poetry, Rustling Wrens (www.rustlingwrens.blogspot.com) was released in 2012 by Cave Moon Press. Denise was awarded the Crosscurrents Prize for Poetry from the Washington Community College Humanities Association in 2004 for a collection of poems about family & relationships. In 2008 she received the Crosscurrents Prize for her prose poem, Notes from New Orleans.
In 2010 Denise was accepted to the Jack Straw Writer' Program and continues professional development through Artists Trust EDGE Professional Development Program for Writers. She also teaches Psychology, Human Relations and Civic Engagement at Cascadia Community College and earned a BA in English from University of South Florida, and an MA in Human Development from Pacific Oaks College.
---
Roy Miki (1942- )
---
Joseph Millar
Originally from Pennsylvania, he lived a number of years in the San Francisco Bay area working at a variety of jobs. He holds an M.A. from John Hopkins. His poems have appeared in Shenandoah, DoubleTake, Ploughshares, Manoa, and New Letters TriQuarterly. His awards include fellowships from the National Endowment for the Arts, the Oregon Literary Arts and Montalvo Center for the Arts. His book, Overtime (Eastern WA University Press) was a finalist for the Oregon Book Award. He teaches at Oregon State University.
---
Kevin Miller
Kevin Miller lives in Tacoma. Blue Begonia Press published two collections of his poems: Light That Whispers Morning and Everywhere Was Far. Pleasure Boat Studio published his third collection Home & Away: the Old Town Poems in 2009. He has received awards and grants from Bumbershoot, Weyerhaeuser and Artists Trust. Recent poems appeared or are forthcoming in The Massachusetts Review, Crab Creek Review, The San Pedro River Review, and The Museum of Americana, Gingko Tree Review and Plymouth Writers. Miller has spent 39 years in the public schools of Washington State, thirty as a classroom teacher and now as an administrator with the Olympia School District. In the early nineties Miller was a Fulbright teacher in Denmark.
---
Sid Miller
Studied at both Northern Arizona University in Flagstaff and Portland State University. He is the founding editor of Burnside Review based in Portland, Oregon. His poetry has been published in numerous magazines and journals, including Rattle, Hawaii Pacific Review, Runes, South Dakota Review, Poetry Southeast, Goodfoot, Open Spaces, Inkwell, Homestead Review, Curbside Review, and Yalobusha Review. His collection Sunbathing in the Ukraine was published in 2007 by Finishing Line Press.
---
Mark Robert Miner
BA in Math. from University of CA, San Diego; BA in Greek & Latin from San Diego University; additional course work at University of Georgia. Taught at colleges and schools in CA, Oregon and Georgia. Has organized, performed, recorded, and translated classic Greek and Latin poetry. His awards include New York Classical Club Oral Reading Competition: 2nd Prize, Greek in 2002; 1st Prize, Greek and 3rd Prize in Latin, both in 2003. See also http://www.wheelockslatin.com.
---
Jesse Minkert
Born in Texas and has lived in Seattle for twenty-three years. Jesse's early training and education was as a visual artist. Board member of Red Sky Poetry Theater. Produced Spoken Word CD Since the Ace: The Poetry of Charlie Burks. Also a painter and audio producer, he founded and directs the non-profit corporation Arts and Visually Impaired Audiences. He performs live descriptions of plays and musicals for visually impaired people attending shows in Seattle theaters. His works have appeared in magazines: Raven Chronicles, when it rains from the ground up, Wandering Hermit Review, anthologies and spoken word recordings on radio and CDs. Each summer for the past 14 years Minkert has taught radio theater to visually impaired teenagers. A letterpress chapbook collection of his micro stories, titled Shortness of Breath & Other Symptoms, was published by Wood Works Press, Seattle, June 2008. He maintains a fiction blog online at http://blog.myspace.com/jesse_minkert.
---
Kim Minkus
Is a Vancouver poet, and an instructor at Capilano University. She is a PhD candidate in Simon Fraser University's English Department where she is specializing in contemporary poetry and avant-garde book history. Her first book of poetry, 9 Freight, was published by LINEbooks in 2007. She has had reviews and poetry published in FRONT Magazine, Interim, West Coast Line, The Poetic Front, LOCUSPOINT, ottawater, Memewar and Jacket.
---
Deborah Miranda
This Native American (Chumash/Ohlone-Costanoan Esslen) is the author of the poetry collection, Indian Cartography. Her poetry, essays and articles have appeared widely.
---
James Masao Mitsui (1940- )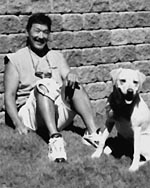 James Mitsui, a Nisei (second generation) Japanese American, was born in Skykomish, Washington where his father worked on the Great Northern Railroad. He spent two of his early years in the Tule Lake Relocation Camp. He went to high school in Odessa, Washington, a wheat-farming community. He earned a B.A. in Education from Eastern Washington University, and B.A. and M.A. in English from the University of Washington. His writing teachers included Richard Blessing, Nelson Bentley, Richard Hugo, William Stafford, and David Wagoner. He retired in 1999 after teaching high school English and Creative Writing for thirty-four years.
"Art influences my poetry, from Asian art to people like Edward Hopper and Andrew Wyeth. I was affected by the imagery of William Carlos Williams. My favorite poets are James Wright and Pablo Neruda. Places; locations are also important to me."
He edited Measuring Twine, Poetry with Strings Attached (Worded Write Publishing, 2012), an anthology of poetry by 22 poets, all past or present students of James Mitsui.
Jim Mitsui's own poetry collections include:
From a Three-Cornered World: New and Selected Poems, U of Washington Press, 1997
After the Long Train: Poems, The Bieler Press, Minneapolis, 1986
Crossing the Phantom River, Graywolf Press, 1978
Journal of the Sun, Copper Canyon Press, 1974.
---
Xihluke Mlangeni (Xeezy be the pseudonym).
I grew up in the streets of Burgerdorp, a small countryside found somewhere around Tzaneen..
Born in a big family of 9,and I was the last born. Growing up wasn't that tough but was rough.
I started school at Gavaza primary school until I completed my Grade 7 there. Then I had to go to Phangasasa to continue with my grade 8 and finally I was in high school. During that time I discovered that I have a gift ,a gift to write and reveal my feelings through poetry. It wasn't easy but I gave it my best shot.
On 2012 I was still there in Phangasasa to complete my grade 9. And indeed I did. The following year things were bit loose at home and I got a chance to go and study at Bankuna high school, where
I got a chance to learn so many things....and as I break this I'm in grade 11.....and my poetry is getting better and I know success is my nickname and people will call me with it.
It doesn't matter where you come from, take me as an example. My background is bad but success shall be served and life will flow once again. And that is my story. Every success has a story to be told.

---
Seth Mnookin
Is an award-winning journalist and author. His most recent book, The Panic Virus: A True Story of Medicine, Science, and Fear, uses a combination of investigative reporting, intellectual and scientific history, and sociological analysis to explore the controversies over vaccines and their rumored connection to developmental disorders. He is also the author of the 2006 New York Times best seller about the rise of the Boston Red Sox, Feeding the Monster: How Money, Smarts, and Nerve Took a Team to the Top. Mnookin has written for The New York Times, The Washington Post, New York, Slate, Wired, and Spin.


---
Anne Molin
Has lived in Nanoose Bay, British Columbia, Angers, France, and is currently residing in Yosemite, CA. Anne's poems are about the Sierra Nevada and her place in it. She is currently at work on a chapbook of poems regarding the effects of divorce upon the female psyche, and a comic mystery novel set in the Mariposa Grove of giant sequoias in Yosemite. Her educational experiences include Parnell Prep. School for Girls, USIU School of Performing Arts, L'Universite' Catholique de L'est in Angers, France, and the Monterey Institute of International Studies where she graduated with a degree in International Management. Recent poems have appeared in Human/Nature and Rattlesnake Review.


---
Anatoly Molotkov
Writer, composer, filmmaker and visual artist, and a co-founder of the Inflectionist poetry movement (www.Inflectionism.com). He co-edits The Inflectionist Review and serves on the Board of Directors of Oregon Poetry Association. Born in Russia, he moved to the US in 1990 and switched to writing in English in 1993. He is the author of several novels, short story and poetry collections and the winner of the 2010 New Millennium Writings and the 2008 E. M. Koeppel fiction contests, nominated for a Pushcart. His other fiction and poetry has appeared in over twenty publications, both print and online. In February 2010, he spearheaded a one-hour poetry and music performance "Love Outlives Us" presented by the Show and Tell Gallery in Portland, OR and repeated on KBOO in June. Read more at Amolotkov.com.

---
Natasha Kochicheril Moni
Natasha Kochicheril Moni, a first-generation American born to native Dutch and East Indian parents, writes and resides in the Pacific Northwest. Natasha's first full-length poetry collection, The Cardiologist's Daughter, was released by Two Sylvia Press in late 2014. Her poetry, fiction, essays, and reviews have been published in over fifty journals including: Magma, Verse, Luna Luna, DIAGRAM, [PANK], Hobart, Rattle, Indiana Review, and Fourteen Hills.
She holds a BA in Child Development from Tufts University, received her Post-baccalaureate pre-medical certificate from Mills College, and is a naturopathic medical candidate at Bastyr University. Visit her website to see samples of her work and find out more about her upcoming readings.
---
Judith H. Montgomery
Lives in the High Desert of Oregon. Her poems appear in such journals as Ars Medica, The Bellingham Review, Dogwood, The Evansville Review, and Hunger Mountain, as well as in several anthologies including, most recently, I Go to the Ruined Place: Contemporary Poems in Defense of Global Human Rights (Lost Horse Press, 2009). She is the author of Passion (2000 Oregon Book Award), Red Jess, and Pulse & Constellation. With the support of fellowships in poetry from Literary Arts and from the Oregon Arts Commission, she is working on two new manuscripts (Blue Fields, Burning, and Ambiguous Gift). She has received residencies from Soapstone, Caldera, and Hypatia; several of her poems have been nominated for Pushcart prizes. She enjoys teaching as well as writing, and reviews poetry books for Calyx and the Valparaiso Poetry Review. She was the 2005-2006 Scholar-in-Residence at Central Oregon Community College.


---
Rodger Moody
Founding editor of Silverfish Review Press. His poems have appeared in Caliban, Cloudbank, upstreet, Indiana Review, Paragraph, Mudfish, ZYZZYVA and others. He has been a writing fellow at the Fine Arts Work Center in Provincetown. In 2012 he received a writing fellowship from Literary Arts in Portland, Oregon. Self-Portrait / Sixteen Sevenlings, recipient of the 2012 At Hand Chapbook Award from Bright Hill Press of Treadwell, NY, was released in June of 2013. A second chapbook, Bloom and Bloom and Bloom, was released in January of 2013 by sight | for | sight books. He makes his living as a warehouse worker.
---
Daniel Moore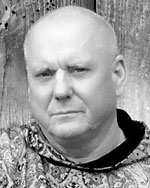 A southern poet, who has spent the past 17 years in the Northwest. His work has been widely published in The American Literary Review, Western Humanities Review, Cream City Review, The Spoon River Poetry Review, Rattle, River Styx,Mid-American Review, Assaracus, and others. His work has been recognized by such notable poets as Marilyn Hacker, who selected his poem "A Bethlehem Morning," for an honorable mention in River Styx Magazine. And he has also won other contest awards in journals such as Cream City Review. In May 2004, six of his poems were chosen by Rudy Kikel, editor of Bay Windows magazine to appear in a national anthology of poets, entitled, This New Breed: Gents, Bad Boys, and Barbarians, published by Windstorm Creative press.
He has poems forthcoming in Atticus Review, Wayne Literary Review, Prairie Winds Literary Journal, Straylight, Riding Light, Badlands Literary Journal, Broad Street Magazine, Common Ground Review, and Glint Literary Journal.
In December 2003, he was one of eight honorary poets chosen by a panel from the University of Washington and PoetsWest to read at the annual reading held at the Frye Museum in Seattle. He lives in Washington on Whidbey Island where he is working on his first book of poems. For more information: danieledwardmoore.com.
---
Jeanne Morel
Has an MFA in Creative Writing from Pacific University, and has taught at Richard Hugo House, Nou Hach Literary Organization (Phnom Penh, Cambodia), community colleges, prisons, and retirement centers.'s chapbook, That Crossing Is Not Automatic, was published by Tarpaulin Sky Press (2009). Her poetry has appeared or is forthcoming in journals, including Cha: An Asian Literary Journal, december magazine, Floating Bridge Press, and Rivers Edge.
---
Gwendolyn Morgan
Winner of the 2013 Wild Earth Poetry Prize for Gwendolyn Morgan's first collection, Crow Feathers, Red Ochre, Green Tea. Has an M.F.A. in Creative Writing from Goddard College, and a M.Div. from San Francisco Theological Seminary. Recipient of writing residencies at Artsmith, Caldera and Soapstone.
Morgan's poems appear in Calyx, Dakotah, Kalliope, Kinesis, Manzanita Quarterly, Mudfish, Tributaries: a Journal of Nature Writing, VoiceCatcher, Written River among other anthologies and literary journals. She is a member of the Unitarian Universalist Society for Community Ministries and is a board-certified chaplain with the Association of Professional Chaplains. She serves as the manager of interfaith Spiritual Care at Legacy Salmon Creek Medical Center. More info at http://hiraethpress.com/crow-feathers-red-ochre-green-tea-now-available/.
---
Laura Moriarty
Was born in St. Paul, Minnesota, and grew up in Cape Cod, Massachusetts, and in Northern California. She attended the University of California at Berkeley. She has taught at Naropa University and Mills College and is now the Deputy Director of Small Press Distribution. Her recent books include A Tonalist (Nightboat Books, 2010), A Semblance: Selected and New Poems, 1975-2007 (Omnidawn, 2007), and the novel Ultravioleta (Atelos, 2006). Who That Divines is coming out from Nightboat Books spring in 2014.
---
John Morrison
Earned his MFA from the University of Alabama and has published his poetry in numerous national journals such as Poetry East, the Seattle Review, and Tar River Poetry. His book, Heaven of the Moment, won the 2006 Rhea & Seymour Gorsline Poetry Competition and was a finalist for the 2008 Oregon Book Award in poetry. He has taught poetry at the University of Alabama, Washington State University, Vancouver, and the Attic Institute in Portland, Oregon.
---
Euphrates Moss (Pen name for Benjamin Hobbs)
Pushcart prize nominee Phrate has been writing since age 3. He has published various illegitimate sketches in the Jibsheet, a weekly newspaper published at Bellevue Community College. He graduated Bellevue Community College with an A.A. Degree in Spring 2007 and Seattle University with a B.A. in English/Creative Writing in 2011. Don't hold that against him, though. He's been published in Always Looking, Love's Chance, Poet's Espresso, The Stray Branch, Straylight, Soul Fountain, Languageandculture.net, Litsnack, Expressions, Eskimo Pie, Blink Ink, Conceit, Amulet, Open Minds Quarterly, Pale Horse Review, The Neglected Ratio, Ink Monkey, Vintage Poetry, Poetic Matrix Press (poeticmatrix.com), The Weekenders, Collective Exile, Je Ne Sais Quois, The Blue Hour, The Write Place At The Write Time, Section 8 Magazine, Northern Stars, and Bitterzoet magazines, The Issaquah Press newspaper, unFold (http://unfoldmag.wordpress.com/), Nickle Beer Night (http://nickelbeernightpoetry.blogspot.com/), The Sheltered Poet (http://theshelteredpoet.blogspot.com/), The Private Acre (http://privateacre.blogspot.com/), Clutching at Straws, Calliope Nerve, and (A) Record Magazine blogs. His first book, Early Harvest, is currently out on unbound CONTENT.
---
Keith Moul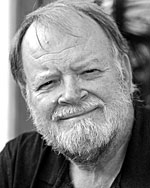 Has published his poems for over 45 years, often in little magazines' and literary journals. In 1974 he received a PhD from the University of South Carolina, working with James Dickey as chair of his dissertation committee. He also studied Anglo-Saxon poetry in the original language during his doctoral work at the University of Iowa, subsequently publishing many alliterative accentual poems in translation. He often reads a brief section of Anglo-Saxon text so his audience can hear its music. He is also a photographer and began publishing his photos in magazines in 2010. His publications include: The Grammar of Mind by Blue & Yellow Dog Press (compilation of 260 epigrams about the mind), Beautiful Agitation by Red Ochre Press (winner of its 2011 chapbook contest), Reconsidered Light in 2012 and To Take and Have Not in 2014, both by Broken Publications, and The Future as a Picnic Lunch by Finishing Line Press, 2015.


---
Kay Mullen
A native of Iowa, she was an elementary school teacher for many years and worked as a school counselor and in private practice. In 1996 she completed an Advanced Poetry Writing Certificate from the University of Washington. She earned an MFA in poetry from Pacific Lutheran University, Rainier Writer's Workshop. Her work has appeared in various journals, including The Antigonish Review, Appalachia, PoetsWest, Women Writing, American Life in Poetry, and The Floating Bridge Press spring anthology, Pontoon. She won first place in the 2002 William Stafford Award from the Washington Poets Association Poetry Competition. Her work has been nominated for a Pushcart Prize, as well as Sundress Publications' Best of the Net 2009.She is the author of three poetry books, Let Morning Begin, (2001), A Long Remembering: Return to Vietnam, (2006), and most recently, Even the Stones (Caritas Communications, 2012). Kay currently teaches poetry at Catherine Place, a center for women in Tacoma.
---
Peter Munro
His first calling is poetry. His second calling, fisheries science, provides him a day job. Munro has had poems published in a variety of journals, including Poetry, The Beloit Poetry Journal, The Iowa Review, The Atlanta Review, The Carolina Quarterly, Birmingham Poetry Review, Asheville Poetry Review, the Seattle Review, The Southern Poetry Review, Harpur Palate, and The Crab Creek Review. Munro is an alumnus of the 2013 Jack Straw Writer's Program. He hosts the Wedgwood Ale House Poetry and Music Night. As a fisheries scientist, he helps conduct trawl surveys of commercially important bottom fish in the Bering Sea, the Aleutian Islands, and the Gulf of Alaska. Go to Munro Poetry Website here.
---
Ralph Murre
An artist, author, editor, and publisher of Little Eagle Press in Wisconsin. He has been known to describe himself as a recovering Wisconsin farm boy who has taken to poetry instead of plowing, since the pay rate is about the same, and the females involved tend to be human rather than Holstein. His books to date are Crude Red Boat (Cross+Roads Press) and The Price of Gravity, both books of poetry, and is the author and illustrator of Psalms (Little Eagle Press), a book of poetry and art. He also blogs occasionally at the Arem Arvinson blog and reveals more at http://caparem.blogspot.com/2012/01/built.html.


---
Jean Musser

Born in Akron, Ohio, this poet and playwright moved to the Northwest after graduating from Smith. As Jean Batie, she was the art critic for the Seattle Times during the late sixties. She was awarded a fellowship from the National Endowment for the Humanities, and in 1998 edited the Raven Chronicles. The Northwest with its accessibility to Native American and Asian cultures exerted a powerful influence on her life and thought as did the summers she spent on lookouts in the Malheur Forest. While studying with Nelson Bentley, she found her true path as a writer. She serves on the advisory board of PoetsWest; her poems have appeared in PoetsWest and she is a frequent reader at PoetsWest performances. Her collection, The Crimson Hat, was published by Beaux Arts Books in 2010.

---
Jed Myers (1952- )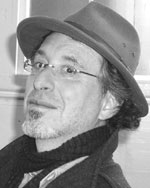 Myers grew up in Philadelphia. He studied poetry at Tufts University, then studied medicine, and migrated to Seattle, where he's raised three children and is a psychiatrist with a therapy practice. and teaches psychotherapy at the University of Washington. He began to seek publication of his poetry as of the events of 9/11/01. His collections include Watching the Perseids (Sacramento Poetry Center Book Award published in 2014), the chapbook The Nameless (Finishing Line Press, 2014), and a chapbook forthcoming from Egress Studio Press. His work has received Southern Indiana Review's Editors' Award, the 2013 Literal Latte Poetry Award, Blue Lyra Review's Longish Poem Award, the 2012 Mary C. Mohrb Editors' Award offered by Southern Indiana Review, two Pushcart nominations, and, in the UK, a Forward Prize nomination. His poems have appeared in Prairie Schooner, Nimrod, Crab Orchard Review, Harpur Palate, Crab Creek Review, Cascadia Review, The Briar Cliff Review, Atlanta Review, Quiddity, and in other journals and anthologies. A musician as well, he seeks ways to bring poetry and music together. See his website: http://www.jedmyers.com/.
---
Elizabeth Myhr
Elizabeth Myhr, a founding member of Calypso Editions (www.calypsoeditions.org), is a poet, editor and publisher. She co-created Calypso Editions in June of 2009, partly in response to the changing landscape in America publishing, which needed a creative approach to new business models. Calypso was born as a collective, virtual press with a global perspective and active members engage from all over the United States. Calypso's mission is to bring visceral and moving poetry into translation for the American creative bloodstream and Myhr based Calypso on excellence in book design, translated texts, and emerging authors for American and English reading audiences. The press has since published seven volumes of poetry and short fiction in English, Russian, Polish and Romanian, including works by Tolstoy and Anna Swir, as well as Myhr's first volume of poetry, the vanishings. Books & Culture listed the vanishings as one of its three top poetry books of 2011.
Myhr graduated from Seattle Pacific University's art-and-faith-based MFA program. She knows that poetry is often intrinsic to experiences of deep meaning and is one of our culture's only ways of experiencing the deeper aspects of contemporary life. She regularly attends the Glen Workshop in Santa Fe, New Mexico. Myhr lives in Seattle with her family.


---
Arlene Naganawa
Her poetry has appeared in various magazines, including Sow's Ear Poetry Review, Crab Orchard Review, Diner, Caketrain, New Delta Review, Cider Press Review, Crab Creek Review, Pontoon, and most recently in the poetry anthology, Measuring Twine, edited by Jim Mitsui. Her chapbook, Private Graveyard, won the Gribble Press Chapbook Contest in 2009, and she was the recipient of two Seattle Arts Commission Literary Artist awards. She is a member of the Decasyllables poetry group. She lives in Seattle and teaches middle school in Sammamish, WA.
---
Shankar Narayan
Shankar's writing explores the politics of identity and place in a world of haves and have-nots, where the body is flung across borders yet possesses unrivalled power to transcend them. Finding dignity and integrity in that world is the mission of his life and art. Blessed to grow up in countries around the globe, Shankar was in the Soviet Union when the tanks rolled in, in Yugoslavia before the bombs came down, in South Africa immediately after the end of apartheid, and in India before and after its current wave of uneven prosperity. His work as an attorney and lobbyist in America's prisons and immigration detention centers brings him into contact with the growing underclasses of our society, including victims of the wars on terror, drugs and immigrants. Shankar's work has been published in literary journals such as The Raven Chronicles and others. His work has been nominated for the Pushcart Prize, and he is a 2016 Kundiman Fellow.
Shankar lives and builds community in Seattle, where he awakens to the wonders of Cascadia every day, and where his heart yearns east to his other hometown, Delhi.
---
Amber Nelson
Fresh out of college in 2005, she and two friends hatched the online literary journal, alice blue review. They wanted to give a voice to up and coming poets ignored by the so-called "major" print journals. Amber is also the founding editor of two presses, alice blue books that produces handmade chapbooks, and shotgun wedding, a series of chapbooks by six Northwest writers. She works with innovative Seattle groups as APRIL (Authors, Publishers, and Readers of Independent Literature).
Amber's first full-length collection is In Anima: Urgency, published by Coconut Books. The book is a series of five-line poems that construct and deconstruct single words using etymology, sound-play and pun. An upcoming chapbook is Dutch Baby Combo. Check out alice blue books http://www.alicebluereview.org/books.html.
---
Maggie Nelson
Born in San Francisco in 1973, Maggie is the author of both nonfiction and poetry. She is the recipient of an Art Writers grant from the Andy Warhol Foundation for Visual Arts and a 2010 Guggenheim Memorial Foundation Fellowship for Nonfiction. She has taught writing and literature at the Graduate Writing Program of the New School, Wesleyan University and Pratt Institute of Art. She currently lives in Los Angeles where she teaches at the School of Critical Studies at California Institute of the Arts.
Her books of nonfiction include:
Bluets, Wave Books, 2009
Women, the New York School and Other True Abstractions, University of Iowa Press, 2007
The Red Parts: A Memoir, Free Press, 2007
The Art of Cruelty (art criticism) WW Norton, 2011 (New York Times Notable Book of the Year and an Editors' Choice).
Her collections of poetry include:
Something Bright, Then Holes, Soft Skull Press, 2007
Jane: A Murder, Soft Skull Press, 2005
The Latest Winter, Hanging Loose Press, 2003
Shiner, Hanging Loose Press, 2001.

---
Muriel Nelson
Born in Seattle and grew up there and in nearby towns. When she wanted to learn to read, her mother gave her books of music, so naturally, she assumed that books made sounds. Later, intending to make music her career, she studied piano, flute, and voice at Willamette University in Salem, Oregon, and musicology at the University of Illinois, where she also pursued her love of chamber music. After half a life of teaching and making music, enjoying life with her husband and two sons, and volunteering, she discovered poetry. She earned a second master's degree, this time from the Warren Wilson MFA Program for Writers, and music became her way of "composing" poems.

Nelson's publications include Part Song, winner of the Dorothy Brunsman Poetry Prize (Bear Star Press), and Most Wanted, winner of the ByLine Chapbook Award (ByLine Press). Nominated four times for the Pushcart Prize, her poems have appeared in Barrow Street, Beloit Poetry Journal, Cortland Review, Four Way Review, Front Porch Journal, Hunger Mountain, Massachusetts Review, National Poetry Review, The New Republic, Northwest Review, Ploughshares, Prague Post, Prairie Schooner, Snake Nation Review, Spoon River Poetry Review, Superstition Review, Verse Daily and Poetry Daily.
---
Paul E. Nelson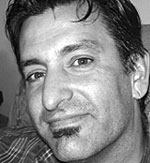 Poet/teacher/broadcaster Paul Nelson founded Global Voices Radio and co-founded the Northwest SPokenword LAB SPLAB in Auburn, Washington. He earned his M.A. from Lesley University in Organic Poetry. Poetry and essays have been published around the world in Dirt, The Argotist, Golden Handcuffs Review, The Raven Chronicles, Unlikely Stories, Fulcrum, & the OlsonNow blog among other publications, on and off-line, and he has performed his work at Bumbershoot, the Seattle Poetry Festival, the Sacred Activism conference and other venues. A broadcaster for 26 years, he interviewed Allen Ginsberg, Anne Waldman, Michael McClure, Robin Blaser, Wanda Coleman, Jerome Rothenberg, Joanne Kyger, Eileen Myles, George Bowering and other North American poets and uses sound from those interviews in poetry workshops, having facilitated more than 300. His epic poem re-enacting Auburn history titled A Time Before Slaughter, was released in 2009. His web site is http://www.PaulENelson.com.


---
Aimée Nezhukumatathil
Was born in Chicago to a Filipina mother and a father from South India. She is the author of three poetry collections: Lucky Fish, winner of the Hoffer Grand Prize for Prose and Independent Books; At The Drive-In Volcano, winner of the Balcones Prize; and Miracle Fruit, winner of the Tupelo Press Prize, ForeWord Magazine's Book of the Year Award, and the Global Filipino Award. Poems and essays have appeared in publications including American Poetry Review, Ploughshares, Antioch Review, Slate, and Tin House, as well as many anthologies. She is Associate Professor of English at State University of New York-Fredonia.

---
Cathy Nguyen
An activist in promoting social equity and youth leadership through creative expression and community organization. A resident of Tacoma, Nguyen has worked to infuse the
arts in a variety of human service and grassroots contexts. In 2012, Nguyen created and coordinated "The RIOT", a first-ever teen poetry/hip-hop program at STAR Center. She capture the voices of queer youth and young adults in a variety of arts and leadership development programming at Oasis Youth Center. Currently, she integrates creative expression with youth and community development as a teen support group facilitator at BRIDGES, a center for grieving youth and their families, and as an organizer of Tacoma Stands Up, a grassroots initiative calling for an end to police brutality and social injustice through peaceful organization, where she has led Tacoma-wide rallies and arts events focused on community-building and social justice advocacy. http://poetryofjd.blogspot.com.

---
Duane Niatum(1938- )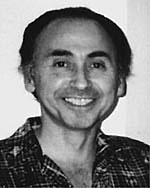 Duane Niatum, an enrolled member of the Klallam tribe (Jamestown band), was born in Seattle and spent most of his life in "that once upon a time evergreen city." He received a B.A. from the University of Washington (1970) where he studied under Nelson Bentley, Theodore Roethke and Elizabeth Bishop. He then earned his M.A. from John Hopkins (1972) and his Ph.D. from the University of Michigan (1997). His dissertation discusses the life and art of the Aleut sculptor, John Hoover. He has written several essays on contemporary American Indian literature and art, but he is better known for his poems and short stories. He edited two anthologies, Carriers of the Dream Wheel (1975) and Harper's Anthology of Twentieth Century Native American Poetry (1988). His writing has been translated into thirteen languages, including French, Spanish, Italian, and Greek, and has appeared in over forty-five anthologies in American, Europe and Russia. Drawings of the Song Animals: New and Selected Poems (Holy Cow! Press, 1991) was his fifth volume of poetry. The Crooked Beak of Love was published in January, 2000 by West End Press. A collection of twenty stories based upon his Klallam people's myths and legends is forthcoming.
Other books by Duane Niatum include:
The Pull of the Green Kite (poems), Serif & Pixel Press, 2011
Songs for the Harvester of Dreams (poems), University of Washington Press, 1981 (winner of Before Columbus Foundation's American Book Award)
Digging Out the Roots (poems), Harper and Row, 1977
Ascending Red Cedar Moon (poems), Harper and Row, 1974
After the Death of an Elder Klallam (poems), Baleen Press, 1970.


---
bpNichol (Barrie Phillip) (1944-1988)
Canadian poet born in Vancouver, BC. and perhaps best known for his concrete poetry in the 1960s and '70s. He worked in a variety of genres and forms, including visual images of the Roman alphabet as elements in themselves, comic book forms, xerox images, computer text, as well as performance work. His best known work is The Martyrology, a long poem of nine books in six volumes. An advocate of poetry and small presses, he has a street in Toronto named after him.


---
Lindsey (Lisa) Noble
Lisa Noble is a published poet, writer and artist. A graduate of the Institute for Children's Literature, she has published her first Young Adult novel: The Charman Chronicles: The Book of Fire available in book or Kindle format on Amazon.com. Lisa has started a blog posting her children's stories and illustrations: "Stories from the Kid's Table" Links: http://lisasstoriesblog.wordpress.com/
(The Charman Gallery/Goddess Within) She has "The Artist's Journey" available as a print on demand version and many other products on her website http://www.cafepress.com/lisanoble.


---
Sheryl Noethe
Teacher and author, Sheryl Noethe currently resides in Missoula, Montana where she is artistic director of the Missoula Writing Collaborative, Poets in the School Program. Her poems have been widely published in journals and anthologies including Cutbank, Berkeley Review, The Christian Science Monitor, Ohio Review, Northern Lights, and in McGraw-Hill's 1994 Anthology of Contemporary American Poetry.
The Ghost Openings (poems), Grace Court Press, (Winner of the 2001 Pacific Northwest Booksellers Association Annual Award for poetry)
Poetry Everywhere (with Jack Collom), New York: Teachers and Writers Collaborative, 1994
The Descent of Heaven over the Lake (poems), New Rivers Press, 1984.


---
Lars Nordström
In 1988 he won the Oregon Book Award for Nonfiction for Making It Home and has published prose, poetry, translations, interviews, oral histories, articles, and scholarly materials in Sweden, Norway, Finland, Canada, Japan and the United States in places such as The Oregon Online Encyclopedia, The Great River Review, The Greenfield Review, Hubbub, Northwest Review, Oregon Literary Review, PRISM International, International Poetry Review, The Chariton Review, and WRIT. His most recent publication is Harry Martinson: The Procession of Memories. Selected Poems 1929 - 1945 (2009), a translation of the Swedish 1974 Nobel Prize winner.
Recipient of several Fulbright grants, a Scandinavian Foundation grant for academic research in the USA, several Swedish Institute grants and awards, three Baltic Center residences as well as a Rockefeller Foundation Bellagio Center fellowship.


---
Dobbie Reese Norris
Poet, writer and raconteur. His works have been published in various anthologies including Within Walking Distance, a collection of University District writers, poets and visual artists, The Little Red Studio Anthology of Poets 2009, and in the fall 2010 release of Many Trails to the Summit, a Rose Alley publication of Seattle area poets. In May of 2005, Dobbie was the cover story of Las Cruces Poets and Writers Magazine. His chapbook is Pralines and Cream, a collaborative effort, with Bellevue poet Brenda Givens. Dobbie's latest CD is Eclectic Out Loud.
He is a former Wordsworth curator for Seattle City Council. He is also the founding member of the Floating Mountain Poets, a performing troupe of poets who include dancers, aerialists, singers, percussionists, and burlesque stylists in their shows. In 2011, FMP was selected by Theater Puget Sound for their Arts Crush Event writing and performing at several venues around the Sound.
Dobbie has been a juror for the literary arts and ekphrastic poet performer for the Seattle Erotic Arts Festival (SEAF) and he is well known for being the originator and host of and contributor to the long running reading series in Seattle, Third Tuesdays Poets & Writers, in the Bitter Lake community. He currently resides in Bellingham and is on the board of PoetryNite.
---
Kevin J. O'Conner
A Seattle native, Kevin has published six collections of poetry, the most recent of which is Coffee Stains. He has also published two collections of "love notes" to the days of the week, 'Dear Monday…' and 'Dear Tuesday…'. His work has appeared in Spindrift, on the Lament for the Dead website (dead itself, sadly), and on photographer Tom Wright's Captioned Photography blog (as part of his Photo Tales series). Mostly, though, he publishes via his blog, Ordinary Average Thoughts, at https://ordinaryaveragethoughts.wordpress.com.

Kevin recently participated in Poets Against Hate at Seattle's Central Library; not only was the event was recorded for future broadcast on the Seattle Channel, as well as an upcoming podcast, but also Raven Chronicles plans to publish a collection of the poems read at the event in 2017.

When not writing poetry, Kevin can be found editing documents from far-flung places, attending open-mic readings, taking photographs, creating music on his phone, and making large quantities of soup for personal consumption. He lives near Seattle with his two feline companions (aka the domesticats), Lucy and Trixie—who bear the names of 1950s sitcom characters purely by coincidence.

See his web site http://www.kevinjoconner.com and blog (which can also be accessed via the web site) at https://ordinaryaveragethoughts.wordpress.com.



---
Mike O'Connor
Mike is well known as a translator of Chinese literature. A Northwest native, he received his B.A. from Evergreen State College in Olympia and his M.F.A. from the Naropa Institute in Boulder, CO. He lived in Taiwan from 1979 until 1995, where he studied Chinese culture and worked as an editor for The China Economic News. In 1995 he returned to his Northwest roots and currently lives in Port Townsend, Washington. His works of translation include Setting Out, a novel by Tung Nien; a collection of poetry, The Tienanmen Square Poems; and Only a Friend Can Know (poems and poetics) for the electronic journal, Mudlark. The author of nine books of poetry, translation, and memoir, O'Connor is a recipient of a National Endowment for the Arts Fellowship (2003-4); an International Writers' Workshop Fellowship, Hong Kong, (2006); and a Washington State Artist Trust Fellowship (2009). He currently serves as publisher of Empty Bowl Press in Port Townsend, a writers' co-operative, and caretakes forest land on the Big Quilcene River
His other publications include:
Immortality, Pleasure Boat Studio, 2010
Unnecessary Talking: The Montesano Stories, Pleasure Boat Studio, 2009
When the Tiger Weeps (poems and translations), Pleasure Boat, 2005
When I Find You Again, It Will Be in Mountains: Selected Poems of Chia Tao (translator), Wisdom Publications, Somerville, MA, 2000
The Clouds Should Know Me by Now: Buddhist Poet Monks of China (co-editor and translator), Wisdom Publications, 1999
The Basin: Life in a Chinese Province (poetry), Empty Bowl Press, Port Townsend, WA
The Rainshadow (poetry), Empty Bowl Press.


---
William A. O'Daly (1951- )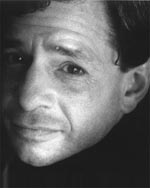 William O'Daly was born in Santa Monica, California. He attended the University of California (Santa Barbara) from 1969-1972 where he studied with poets Kenneth Rexroth, Frederick Turner, and Alan Stephens, and with literary critic Hugh Kenner. He holds a B.A. in English from California State University (Fresno, 1977) where he studied with poet Philip Levine, and Master of Fine Arts, Poetry and Translation from Eastern Washington University (1981).
He is probably best known for his translations of eight volumes of the poetry of the late Pablo Neruda, all published by Copper Canyon Press between 1984 and 1991. Selected poems from the series have been recorded on compact disc (The Postman, Miramax Records, 1995) and cassette tape (Homecomings, Common Fire Productions, 1994). His latest translation is of Pablo Neruda's World's End / Fin de mundo, published in 2009 in a bilingual edition. In the early 1970s, O'Daly joined Sam Hamill, James Gautney, and Tree Swenson in starting Copper Canyon Press, but left the press, among other reasons, to focus on his writing.
O'Daly's poems, essays, translations and other articles have appeared in anthologies, journals, and other periodicals too numerous to list here, but include American Poetry Review, Bloomsbury Review, The Taos Review, Northwest Review, Crab Creek Review, Willow Springs, Fine Madness, and Portland Review. With co-author Han-ping Chin, he recently completed a historical novel, This Earthly Life, based on the Chinese Cultural Revolution and he has published his own chapbook of poetry, The Whale in the Web.

This award-winning poet also worked several years at Microsoft Corporation as senior developer/producer of audio/video content for Microsoft Interactive products, including Windows NT, and as technical production editor for MS OS/2. O'Daly taught English and Creative Writing at Eastern Washington University and, for many years, was literary editor of its literary journal, Willow Springs, Issues #5 - 18. In addition, he has taught at Centrum Foundation's Summer Writing Workshops (1991 and 1987) and has been a literary panelist for several Northwest arts commissions.
Bill O'Daly, who currently lives in California, writes about the origins of his poetry:
"It was the sound of poetry, even more than its striking imagery and sense of urgency, that first captivated me, transcending the individual poet's voice as a shadow of the music that resonates through all things. At the same time, I was seriously questioning my birth religion, reading Ghandi, Melville, and Stephen Crane, forming my understanding of and opposition to the Vietnam War, longing for love and feeling way out of place in the San Fernando Valley.
"A shy but not retiring high-school student, I had begun my conscious search for meaning several years earlier in an orange grove near our family home, twenty acres of trees that were later fallen in a single day. My neighborhood friends and I built our first treehouse in that leafy kingdom, which offered beauty and protection, excitement and solace, just a couple blocks off heavily franchised Reseda Blvd. The physical presence of those evergreen trees sheltered our personal histories, and with their bright fruit they nurtured our imaginations long after we stopped playing there, long after they were gone.
If familial love, and sometimes the love of friends, keeps us alive through our darkest days, then it is not an affectation when I say that poetry saved my inner life. In my late teens and early twenties, reading and writing poems became a house built of rustling leaves and ancient echoes, commitments of the heart and natural koans, as well as celebrations of love, which accompanied me wherever I went and when I had little else. No refuge, poetry seemed to replace the need for confabulation with a longing for particular kinds of truth. My first poem that I called a poem, "The Kalahari Bushman," was an attempt to gather and redeem on a personal level the available light, the secret human truths, of the famous hoax of Piltdown, which inadvertently or otherwise provided for forty-five years the "missing link"—a skull consisting of a human cranium fused with the jawbone of an ape.
In the practice of poetry, I have benefited from Ezra Pound's poetics and the incredible musical textures of the Cantos, been instructed by William Carlos Williams' "No ideas but in things" (and his great heart), and been inspired by the duende, the deep song of Federico Garcia Lorca, Kenneth Rexroth, Adrienne Rich, Philip Levine, Denise Levertov, and Pablo Neruda. I have marveled at the courage and skill of contemporary Central American women poets, and the shrewd honesty and clarity of ancient Chinese poets. But what's certain, this list of influences, from the beginning to present day, is hopelessly incomplete, and my attempts to honor the lessons I have learned from those many poets, from orange trees and their shadows, are ongoing."
---
Susan Oleferuk
from Westchester County and NYC, a college instructor and clinical social worker, was influenced early on by Thoreau. She has over sixty poems in journals and magazines and two chapbooks: Circling for Home (Finishing Line Press, 2011) and Those Who Come to the Garden (Finishing Line Press, 2013).
---
Leonard Orr
Is the Academic Director of Liberal Arts and Professor of English at the Tri-Cities campus of Washington State University. He is the author or editor of thirteen books of literary criticism or critical theory. His most recent books are Joyce, Imperialism, and Postcolonialism (Syracuse University Press, 2008), and Henry James's The Turn of the Screw (Continuum, 2009). He was named the Lewis E. and Stella G. Buchanan Distinguished Professor of English (2005-08).
His poetry has appeared in many journals including Black Warrior Review, Fugue, Poetry International, Poetry East, Natural Bridge, Isotope, Midwest Poetry Review, Pontoon, Rosebud, and Rocky Mountain Review. His poetry chapbook, Daytime Moon, was published in 2005 by FootHills Press, and his book, Why We Have Evening, was released in March, 2010 (WordTech/Cherry Grove Editions). He was a finalist for the T.S. Eliot Poetry Prize and the Blue Lynx Poetry Prize and was a semifinalist for the Floating Bridge Chapbook Prize and the William Stafford Poetry Prize.
He has been a featured reader in many venues throughout the state, and he has led poetry workshops at the Burning Word Poetry Festival and elsewhere. He hosts the open mic and featured poet events at Washington State University Tri-Cities and served as president of the Washington Poets Association for three years. In recent years, he has taken up painting abstracts and had his work featured in a solo-exhibition of fifty paintings in 2007. Both his poetry and painting utilize a similar aesthetic based in spontaneity, surprise, and passion.
---
Ruth Ludlow Osato (1927-2005)
Born February 10, 1927 in Mt. Vernon, N.Y. Growing up, she was an accomplished student and horsewoman. She attended Vassar College and graduated with a degree in chemistry in 1948. She then married Timothy Osato who was in the U.S. Army. After her husband's death in 1979, Ruth received a Ph.D. in psychology from the University of Denver. In 1992 she moved to Seattle and wrote poetry the remaining years of her life.

---
Stephen Osborn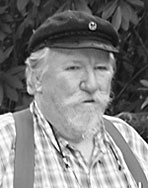 Seventy-five years young, he has collected a lot of experience in that time. He began writing poetry in high school and never quit. He commercial fished off the Washington coast from the age of thirteen until he joined the Navy. He was present at the H-bomb tests (Operation Redwing, Bikini Atoll, 1956). He survived a bout of radiation poisoning. That experience and our endless wars, cold and hot, have made him an anti-nuclear peace activist and writer. He is a retired fire fighter with 25 years experience and is also a sailor.

Author of a Haiku Journal, a book of sea stories titled Spun Yarn from the Bosun's Locker and a collection of anti-war poetry. He is working on a couple of new books at present and continues to write poetry as the muse strikes him. A number of his more metaphysical writings have been published; the most recent being The Way Less Traveled published in the Masonic Society Journal, Summer 2010. Check out his blog Words from the Wildernesse http://steveosborn.blogspot.com/ which includes some rather political, but also other writings. One posting is on his nuclear experience, A Nuclear Veteran Remembers.
---
Darlene Pagán
Author of a chapbook of poems Blue Ghosts (Finishing Line Press 2011) and a full-length collection, Setting the Fires (Airlie Press 2015). Her poems and essays have appeared in many journals, including Field Magazine, Calyx, Hiram Poetry Review, and Literal Latté, and earned national awards and nominations for Pushcart Prizes and Best of the Net. She teaches writing and literature at Pacific University in Forest Grove, Oregon. &nbsp.
---
Nancy Pagh
Was born and raised on Fidalgo Island in Anacortes, Washington. She burst onto the literary scene at age twelve with the publication of her poem "Is a Clam Clammy, or Is It Just Wet?" in a local boating magazine. Before earning Master's degrees in Literature and Creative Writing at the University of New Hampshire, and a Ph.D. in Interdisciplinary Studies at the University of British Columbia, she worked in the scientific publications unit of the National Oceanic & Atmospheric Administration in Seattle. She teaches English and Canadian Studies at Western Washington University and lives in Bellingham.

Nancy's first collection of poems, No Sweeter Fat, won the Autumn House Press book prize and was published in 2007. Her work appears in Prairie Schooner, The Fourth River, Poetry Northwest, Crab Creek Review, Rattle, Grain, Pontoon, The Bellingham Review, Room of One's Own, B.C. Studies, Stories with Grace, Rock Salt Plum, and O Magazine. She was a featured reader at the 2008 Skagit River Poetry Festival. Her second collection, After, won the Floating Bridge Press chapbook competition and was published in 2008. She has a book about writing (Write Moves) coming from Broadview Press in 2016. Check out her web site at www.nancypagh.com.
---
Shin Yu Pai
Taiwanese-American poet, born in Illinois, raised in California, schooled in Boston, Boulder, Chicago, and Seattle. Shin Yu received her MFA from the School of the Art Institute of Chicago and also studied at Naropa University. She has lived in Texas, Arkansas and currently, Washington State. The poet laureate of Redmond, Washington, she is the author of eight books of poetry, including most recently Aux Arcs. Her work has appeared in publications throughout the United States, Japan, China, Taiwan, the United Kingdom, and Canada. She has been a featured presenter at the Montreal Zen Poetry Festival and the Geraldine Dodge Poetry Festival. Shin Yu has served as a poet-in-residence for the Seattle Art Museum and received grants from 4Culture and the City of Seattle for her work. Visit her website athttp://shinyupai.com/

Shin Yu Pai is a contributing writer to International Examiner, Northwest Asian Weekly, Seattle Globalist, and Ballard News-Tribune.In 2014, Shin Yu was nominated for Stranger Genius Award in literature. She is the author of eight books of poetry, a photographer, and oral historian.
Her work has been commissioned twice by the Dallas Museum of Art and she is former writer-in-residence for the Seattle Art Museum. As a visual artist, she has exhibited her work at the Paterson Museum, the McKinney Avenue Contemporary, and the Three Arts Club of Chicago. She is a former curator for The Wittliff Collections and has taught creative writing at Southern Methodist University and the University of Texas at Dallas. A recipient of awards from the Arkansas Arts Council, 4Culture, the City of Seattle's Office of Arts & Cultural Affairs, and the Cambridge Arts Council, Shin Yu has completed residencies at the National Park Service in Hot Springs, Ragdale Foundation, Taipei Artist Village, Soul Mountain, and is a three-time fellow of The MacDowell Colony.
Shin Yu Pai is the author of several books of poetry, including:
Aux Arcs, La Alameda Press, 2013
Adamantine, White Pine, 2010
Works on Paper, Convivio Bookworks, 2008
Sightings: Selected Works 2000–2005, 1913 Press, 2007
The Love Hotel Poems, Press Lorentz, 2006
Unnecessary Roughness, xPress (ed), 2005
Equivalence, La Alameda Press, 2003
Ten Thousand Miles of Mountains and Rivers, Third Ear Books, 1998.
Her work has appeared in publications throughout the USA, Japan, China, Taiwan, the United Kingdom, and Canada. Recent poetry appears in Buddhist Poetry Review, MARY, and Graze Magazine, and in the anthology Overplay/Underdone. For more information, visit shinyupai.com.
---
Carl Palmer
Originally from Ridgeway, Virginia, he was brought up on a chicken farm where his father raised fighting roosters. Carl served in the US Army during the Vietnam War and stayed in the military for twenty years until retirement. While on tour in Germany, Carl met his wife, Judy. They married in April of 1970. They have a daughter, a son and three grandchildren. Carl and Judy live in University Place, a small city in the Puget Sound area of the Pacific Northwest, south of Seattle.
Carl writes flash fiction and poetry and his works have been published in England, Scotland, Germany, India, Algeria, Australia, Canada, and the US, with selected poetry translated into Arabic, Hindi and French. He is a member of various writing and poetry groups, including The Puget Sound Poetry Connection, Tacoma Writers Club, Tacoma Writers Roundtable, Striped Water Poets of Auburn, and Dream Weavers and he frequently appears at open mic readings throughout the region. He enjoys writing as a hobby, writing about moments within his life and his observations along the way. Carl is also a Hospice volunteer. More info at http://brightlightmultimedia.com/BLCafe/ShowcasedTalent-CarlPalmerPoemsStories.htm#Poems


---
Suzanne Paola
Currently teaches at Western Washington University in Bellingham. She has received grants from the Artists Trust and the National Endowment for the Arts. Her poems and essays have appeared in numerous anthologies and journals including Fourth Genre, Kenyon Review and Boulevard. Her publications include:
Body Toxic: An Environmental Memoir, 2001
Bardo, University of Wisconsin, 1998 (Winner of Brittingham Prize).


---
Toni Partington
Toni has a B.A. in Social Work and an M.A. in Humanities with a focus on literature and literary editing. Poet, editor, visual artist, and life/career coach in Vancouver, WA. Her poetry has been published in The Cascade Journal, VoiceCatcher, OutwardLink.net, Perceptions, and others. She is the author of two books of poetry, Jesus Is A Gas (2009), and Wind Wing (2010). She was Co-Editor for the 2011/2012 VoiceCatcher, an annual Pacific Northwest anthology of women writers. Toni is co-founder and editor, with Christopher Luna, of Printed Matter Vancouver, an editing and small press imprint, www.printedmattervancouver.com.
---
Jenney Pauer
Graduate of Southern Methodist University, where she studied theater and English literature. After serving four years in the United States Army as a Korean linguist, she obtained a Secondary English Education degree from the University of Wisconsin-Madison. Before moving to the Pacific Northwest in 2008, she taught high school English along the border of Arizona and Mexico. She co-wrote a short film, Nico's Sampaguita, accepted into the 27th Annual Asian Pacific Film Festival in Los Angeles, and to be released by Sacred Fire Films in San Francisco, California. Her first book of poetry is Serenity in the Brutal Garden.
---
Hilary Peach
Canadian poet and spoken-word artist. Founder and artistic director of the annual week-long Poetry Festival on Gabriola Island where she lives. In her performances on stages in Canada, Europe and elsewhere and on CD, she combines spoken word with music to provide an original and rather unique experience.
She has released two CDs: Suitcase Local. a spoken-word and music fusion that is a ironic retelling of her experiences working as a Canadian welder in the construction and maintenance of power plants in the U.S. The poetic narrative is by Peach and the original score, written and performed by Alex Varty on guitar and Andreas Kahre on percussion, weaves together blues, abstract soundscapes and West African riffs.
Her first CD of Poems Only Dogs Can Hear is a rather surreal performance with buffalo and horses on the Western landscape alongside floating clouds, guns, and cars. She has a message on the degradation of the Western landscape and that legacy in today's world and how it has been mythologized in Hollywood.
Find out more from her website http://www.myspace.com/hilarypeach or http://www.hilarypeach.com/.


---
Tyler C. Pedersen
Native Montanan from Helena. After graduating in 2006 from the University of Montana with a BA degree in ecology and a minor in Art History and Criticism, he has pursued active application through service. "Last year, I was a crew member with the Montana Conservation Corps and this year I am an Americorps volunteer in Gresham, OR with the Northwest Service Academy. As the Biodiversity Conservation Coordinator in Gresham, I am actively involved with watershed restoration projects, community outreach and stewardship education with local schools and the monitoring and protection of native amphibians and reptiles."

He enjoys hiking, running, photography, drawing, and writing about the natural world. His first published work is a book of poetry and photographs, Nostalgia, Naturally. He can be reached at tylerpedersen02@hotmail.com or check his book website www.nostalgianaturally.com.


---
Simon Perchik
The most widely published unknown poet in America..." – according to the Library Journal (November 15, 2000). An attorney, Simon Perchik was born in 1923 in Paterson, New Jersey. A graduate of New York University (BA English, LLB Law), he practiced law from 1950 to 1975. From 1975 to 1980 he was engaged as an Assistant District Attorney for Suffolk County as its first Environmental Prosecutor. He retired in 1980 to write full time. He is married with three children and four grandchildren. His military service was that of Pilot, 1st Lieutenant. His work has been widely published in Partisan Review, Poetry, The Nation, North American Review, Beloit, Colorado Review, Denver Quarterly, Southern Humanities Review, Osiris, The Small Pond Magazine, and The New Yorker among others. For more information, including his essay "Magic, Illusion and Other Realities" and a complete bibliography, please visit his website at www.geocities.com/simonthepoet.
His many books include:
Family of Man (Pavement Saw Press) scheduled for Fall 2009.
Rafts, (Parsifal Editions 2007)
The Autochthon Poems (Split/Shift, 2001)
Touching the Headstone (Stride Publications, 2000)
Hands Collected 1949-1999 (St. Andrews College Press, 2000. Reprint of his first 16 books)
These Hands Filled with Numbness (Dusty Dog Press, 1996)
Shearsman 19 (Shearsman Books, 1994)
The Emptiness Between My Hands (Dusty Dog Press, 1993)
Letters to the Dead (St. Andrews College Press, 1993)
Birthmark (Flockophobic Press, 1992)
Redeeming the Wings (Dusty Dog Press, 1991)
The Gandolf Poems (White Pine Press, 1987)
Who Can Touch These Knots, New and Selected Poems (The Scarecrow Press, 1985)
Mr. Lucky (Shearsman Books, 1984)
The Snowcat Poems - To The Photographs of Robert Frank (Linwood Publishers, 1984)
The Club Fits Either Hand (The Elizabeth Press, 1979)
Both Hands Screaming (The Elizabeth Press, 1975)
Hands You Are Secretly Wearing (The Elizabeth Press, 1972)
Which Hand Holds the Brother (The Elizabeth Press, 1969)
Twenty Years of Hands (The Elizabeth Press, 1966)
I Counted Only April (The Elizabeth Press, 1964)
---
Peter Pereira
Peter is a family physician in Seattle and a founding editor of Floating Bridge Press www.scn.org/arts/floatingbridge. His poems have appeared in numerous journals, including the Seattle Review, Poetry East, Willow Springs, Crab Creek Review, Mudfish, PoetsWest, and The Nation. He was a winner of a 1997 King County Arts Special Projects Award, 1999 Artist Trust Fellowship and 2000-01 Seattle Arts Commission Writers Award. His first chapbook of poems, The Lost Twin, was published in 2000 by Grey Spider Press of Sedro-Woolley. His collection, Saying the World (Copper Canyon Press, 2003), won the 2002 Hayden Carruth Award. Copper Canyon Press also published his latest collection What's Written on the Body in 2007.
"I am inspired by the poetry of Charles Wright, Louise Glück, and Carolyn Forché, as well as by the work of my fellow writing-group members: T. Clear, Jeff Crandall, Gary Winans, and Ted McMahon. Our writing group has been meeting, in one form or another, for almost ten years, and I count on them as some of my closest friends."


---
Lucia Perillo (1958- )
Lucia Perillo is well-known in Northwest poetry circles. She grew up in the suburbs of New York City in the 1960s. After graduating from McGill University in Montreal (1979) with a major in wildlife management, she worked for the U.S. Fish & Wildlife Service at the Denver Wildlife Research Center and San Francisco Bay National Wildlife Refuge.
While living in California, she attended night-time adult education classes in poetry that were taught by Robert Hass at San Jose State. In 1984 she returned to graduate school at Syracuse University, where she studied creative writing under the poets Tess Gallagher, Philip Booth and Stephen Dobyns.
During graduate school, Perillo worked seasonally at Mount Rainier National Park, and in 1987 she moved to Olympia, Washington, where she began teaching at Saint Martin's College, a small school affiliated with a Benedictine Monastery. Since 1991, she has taught in the Creative Writing Program at Southern Illinois University in Carbondale, Illinois, commuting regularly to Washington state, where her husband works as a stage technician. In the spring of 2000 she received a MacArthur Fellowship Award. She is now on leave from her teaching duties so she can live in Olympia and devote her time to writing.
Perillo's poetry has appeared in The New Yorker and The Atlantic, in addition to many literary magazines, and has been reprinted in both the Pushcart and Best American Poetry volumes. She is the author of six books of poetry:
Time Will Clean the Carcass Bones (Copper Canyon Press, 2016)
On the Spectrum of Possible Deaths (Copper Canyon Press, 2012), finalist for the National Book Critics Circle Award & received the Pacific Northwest Bookseller's Award.
Inseminating The Elephant (Copper Canyon Press, 2009), finalist for the Pulitzer Prize and winner of the Rebekah Johnson Bobbitt Prize from the Library of Congress, as well as the Washington State Book Award
Luck is Luck (finalist for L.A. Times Book Prize and in the NY Public Library's list of "books to remember" from 2005)
The Oldest Map with the Name America (Random House, 1999)
The Body Mutinies (Purdue University Press, 1996), awarded the Revson Foundation fellowship from PEN, Kate Tufts prize from Claremont University and the Balcones Prize (from Austin Community College)
Dangerous Life (Northeastern University Press and winner of Norma Farber Award for the best "first book" of 1989).

Perillo has also written both fiction and essays, having received an Illinois Arts Council grant in nonfiction in 1993. She has published a book of essays, I've Heard the Vultures Singing (Trinity University Press, 2005) and a book of short stories, Happiness is a Chemical in the Brain (Norton, 2012). She writes reviews for The Chicago Tribune and occasional essays for The Chronicle of Higher Education. Her fiction has appeared in literary magazines like Quarterly West and The New England Review and was reprinted in the 1999 volume of The Pushcart Prize: Best of the Small Presses. See her web site http://www.luciaperillo.com.


---
Karen Perry (1945-2012)
Poet, photographer and filmmaker, was born in Denver, Colorado. She attended Central Wash. U., and the U of WA and earned her B.A. degree. She organized the San Carlos Poetry Reading on Bainbridge Island for over two decades and was literary editor for Exhibition, the Island's journal of Visual and Literary Arts. Her poetry was displayed on buses in Seattle, on the ferry walkway, and in annual Poetry Corners displays. She gave numerous poetry readings. Her films were a regular part of the Island's Celluloid Bainbridge festival and appeared in other festivals from New York City to Brussels. Her photographs appeared in the Bainbridge Review. She died in March 2012.


---
Dan Peters
Has published three books through Blue Begonia Press. The first, a chapbook entitled In the Easement of Absent Ties, was released in 1998. A second printing was released in 2001. The second book, a trade publication entitled The Reservoir, was released in 2002. His newest book is Down the Road the Children Go (Blue Begonia, 2009).
Dan is currently an English/Composition instructor at Yakima Valley Community College. In addition to being a poet and a teacher, Dan is the new editor with Blue Begonia Press, having edited and co-edited several of their publications. Dan has served as a judge for various local and state poetry competitions, including serving as a panelist for the Artist Trust GAP Awards in 2003. He lives in Selah, WA.
---
Lola Peters
Director and Producer of Poetry+Motion, a Seattle non-profit and Associated Program of Shunpike that creates a unique collaboration between dancers and poets where local dancers select works by local poets as inspiration, then collaborate to produce a performance. Lola lives in West Seattle where she writes essays, poems, plays and short stories that reflect her commitment to justice. Her poems have been published in several anthologies, including The Sun Never Rises, A Rainthology (Muddly Puddle Press, 2000), Threads (AuthorHouse, 2009) a compilation by Seattle's African American Writers' Alliance, and Motherhood Anthology (Quill & Parchment Press, 2012). Her first collection, Taboos, was published in 2013. In addition to her poetry, she has also produced Sister, Sistah… The Parallel and Unequal Lives Of America's Black and White Women (Women's Theological Center, Boston, MA, 1998); Patterns In Time: Weaknesses in Community Organizing Theory, (Gustavus Myers Center Newsletter, Boston University, Boston, MA, Fall 2000; reprint Dissent magazine, Spring 2001) and served as managing editor & columnist for Ethics & Action, a quarterly newsletter for Unitarian Universalist activists, (UUA, Boston, MA, 1990 1997).
---
Paulann Petersen (1942- )
Oregon's sixth Poet Laureate, she is a former Stegner Fellow at Stanford University. She received two Carolyn Kizer Poetry Awards, several nominations for a Pushcart Prize, the 2006 Stewart Holbrook Award for Outstanding Contributions to Oregon's Literary Life, and was a finalist for the 2006 Oregon Book Award in Poetry. Her poems have appeared in many journals and anthologies, including Poetry, The New Republic, Prairie Schooner, Willow Springs, Calyx, and the Internet's Poetry Daily. She serves on the board of Friends of William Stafford, organizing the January Stafford Birthday Events.

Her chapbooks include:
Understory (Lost Horse Press, 2013)
Fabrication (26 Books, 1996)
The Animal Bride (Trask House Press, 1994)
Under the Sign of a Neon Wolf (Confluence Press, 1989)

Her five full-length books are:
The Voluptuary (Lost Horse Press, 2010)
Kindle, Mountains &amp (Rivers Press, 2008)
A Bride of Narrow Escape (Cloudbank Books, 2006)
Blood-Silk (Quiet Lion Press, 2004)
The Wild Awake (Confluence Press, 2002).

In addition to having taught high school English (West Linn High School, West Linn, Oregon, and at Mazama High School, Klamath Falls, Oregon), she has taught a number of poetry workshops for colleges, libraries, and writers' conferences, including Oregon Writers' Workshop in Portland (Northwest College of Art, Portland Art Museum), Mountain Writers Series, Oregon State Poetry Association, The Creative Arts Community at Menucha, Northwest Writing Institute at Lewis & Clark College, the Lifelong Learning Institute at Chemeketa Community College, and Fishtrap.

She attended Pomona College; Southern Oregon University (B.S. and M.S. in Humanities, Fine and Performing Arts--graduating summa cum laude, and as the Outstanding Graduate Student of 1984); and Stanford University (doing graduate work as a Stegner Fellow in poetry). She serves on the board of Friends of William Stafford, organizing the annual January Stafford Birthday Events. Her web site is www.paulann.net.


---
Allan Peterson
His fourth book, Fragile Acts, is the second title in the new McSweeney's Poetry Series, a finalist for both the 2013 National Book Critics Circle Award and the Oregon Book Award. His last book is As Much As from Salmon Press, 2011. Other books are All the Lavish in Common (2005 Juniper Prize), Anonymous Or (Defined Providence Prize 2001) and five chapbooks, notably Omnivore, winner of the 2009 Boom Prize from Bateau Press. His next book, Precarious, is forthcoming from 42 Miles Press in 2014.


---
Evan J. Peterson
Author of the chapbooks Skin Job (Minor Arcana Press, 2012) and The Midnight Channel (Babel/Salvage Press, 2013), as well as volume editor of Gay City 5: Ghosts in Gaslight, Monsters in Steam (Gay City Health Project). His poetry, fiction, journalism, and criticism have appeared in Weird Tales, The Stranger, The Rumpus, Assaracus, Nailed, Court Green, and Aim for the Head: An Anthology of Zombie Poetry, from which his poetry was excerpted in The New York Times. He is the new Editor-in-Chief of Minor Arcana Press and the recipient of a smART Ventures grant from the Seattle Office of Arts and Culture. He lives in Seattle.
---
Gordon Boyce Peterson (1941 – 2010)
Was born in Logan, Cache Valley, Utah. Attended school in Logan, including Utah State University. An accomplished horseman, he rode for the Cattleman's Association and was the owner and trainer of quarter horses and Appaloosa stallions. He was a farrier, doing custom and corrective shoeing. A well-known poet throughout Canada and the western US, he appeared on radio and TV in Idaho, Wyoming, Montana and Canada. A member of the Alberta Cowboy Poets Association, secretary/treasurer of the Cowboy Poets of Idaho and recipient of the Silver Quill award, he was inducted into the Cowboy Poets Hall of Fame in 2008. He was also awarded for his cowboy poetry in Fruitland, Idaho. He was a gifted cowboy poetry writer and wrote several poems that have touched many people's lives.


---
John Peterson
Poet and Publisher, his books include a chapbook, This Warrior is Always at Peace, with poetry written in the first few years after his tour in Vietnam. Also, the volume Two Races One Face Two Faces One Race was written with Tomás Gayton and explores the lives of two friends of different races, bonded together with the times they live in. After starting the small poetry press Poetic Matrix Press he published dark hills and wild mountains, a book with the magic of the hills and mountains that have been so important in his life. He is currently working on News of the Day and a book of essays, writings, poetry and meditations called Exploring the Poetic Matrix. Poetic Matrix Press was started in the high mountain beauty of Yosemite National Park in 1997 where he worked for a number of years. As Publisher he has published a number of fine poets including Brandon Cesmat, Tomás Gayton, Sandra Stillwell, James Downs, Rayne Roberts, Gail Entrekin, and Joe Milosch. He is currently at work on the new Slim Volume Series book, The Unequivocality of a Rose by Joel Netsky due out spring 2007. Poetic Matrix Press books are available through amazon.com and other on-line bookstores and at www.poeticmatrix.com. Ask for them at your local bookstore.


---
Tim Pfau
A retired EMT, Auditor and Union Organizer who now watches grandchildren and tells stories in Salem, Oregon. A former Board Member of the Oregon Poetry Association, his poems have appeared in journals, newspapers, anthologies, radio and mixed-media shows. "Salem" means "peace" and sometimes, it is so.
---
Victor Pierce Sr.
Founder of Pro-Active Ministries. In 1994, he observed the police handcuffing a suspect on a television program. As he watched the police read the Miranda Rights, Victor became inspired. Out of that moment, he created ""Know Your Rights in Christ."

After completing his list, Victor saw how it could potentially impact change in the lives of many. He felt it was a gift from God that needed to be shared with all who seek a personal relationship with Jesus.

After the 911 incident, Victor Pierce Sr. was inspired to write "America- Bless God" after president Bush Sr. talked of the atrocities of the incidents and his response to the situation and upon hearing the last phrase of his speech "America- Bless God" Victor was enlightened to exchange the familiar statement to "America-Bless God" igniting the pro-active concepts and themes of Pro-Active Ministries. See more at his website www.proactiveministries.com.
---
Anne Pitkin
Currently a psychotherapist in private practice, she has taught community college English and conducted poetry workshops throughout the region and in the Artist-in-the-Schools program. Her work has appeared in many periodicals and anthologies including Poetry, Malahat Review, Prairie Schooner, The Nation, and Ploughshares. She is the author of Yellow, and a chapbook, Notes for Continuing the Performance.


---
Scott Poole (1970- )
Scott Poole has bachelor's degrees in English and Psychology from Washington State University. He also has an MFA in poetry from Eastern Washington University. Writing since 1990, he has published in numerous poetry journals and newspapers throughout the Northwest. Currently he is the 'house poet' for Oregon Public Broadcasting's radio show "Live Wire!". Recently he was the writer-residence at the University Club in Portland. For four years he also read poems weekly during Spokane Public Radio's Morning Edition program. He is also the founding director of "Get Lit!" Spokane's annual book festival and the founding director of "Wordstock", Portland, Oregon's annual book festival. His first book of poetry, The Cheap Seats was a finalist for Forward Magazine's book of the year award. Currently he is living in Vancouver, Washington with his family where he works as a software developer.

Publications:
The Sliding Glass Door (poetry), Colonus Publishing, 2011
Hiding from Salesmen (poetry), Lost Horse Press, 2003
The Cheap Seats (poetry), Lost Horse Press, 1998.


---
Geoff Pope
Is a graduate of The University of Iowa, where he was an editor for the International Writing Program from 1988-1993. He studied under Heather McHugh one summer with the Iowa Writers' Workshop, and he has been writing and editing poetry for twenty years. His poetry has appeared in Pontoon: An Anthology of Washington State Poets, Barnwood, Bellowing Ark, Chronicles, Lilliput Review, King County's Poetry on Buses, Christianity and Literature, Penwood Review, and Radix. Geoff currently teaches English for City University and Northwest University. Visit Geoff's website at www.geoffpope.com.


---
Charles Portolano
Grew up in the cradle of suburbia, Levittown, N.Y. in the early Fifties, when America was enjoying the rewards of winning WWII. It was a special time to be an American, with the rise of the middle class. Life was innocent and good. Then the sixties blew that facade away, showing the deep dissent of the status quo that was in the hearts of many a young person.
In 8th grade, he was introduced to E. A. Robinson's poem "Richard Cory", then in 11th grade, Robert Frost's "The Road Not Taken" changed the way he viewed the world around him, and, finally as a freshman in college he read Dylan Thomas's "Do Not Go Gentle into That Good Night", and he was hooked on the power of poetry. These three poems have been with him on his journey through life.
He started writing when his daughter, Valerie, was born with life-threatening illness. He decided he would try to write poetry himself. Writing soon became his way to save his sanity, and then a way of life. Valerie has kept his life more than interesting, which has given him much to write about.
His collections of poetry include:
All Eyes on Us, Rockford Writers Guild, 2007 (trilogy of three chapbooks: The Devil's Advocate, Into the Wild, The Triad)
Inspired by Their Spirits, Wyndham Hall Press
The Nature of Darkness, Wyndham Hall Press
The Soul Decision, Wyndham Hall Press, 2003
Firsts (written with Valerie Portolano)—Submitted 06Feb08.
Charles is also the editor of Avocet and he won 1st Place in Poetry in the 2013 Prescott Writing Contest for his poem "Autumn Love Affair".

---
Charles Potts(1943- )
Charles Potts was born in Idaho Falls, Idaho and raised on a ranch east of Mackay, Idaho. A graduate of Idaho State University with a B.A. in English in 1965, he has been a published poet since 1963. In 1994 he was presented with the Distinguished Professional Achievement Award from the College of Arts & Sciences at Idaho State University.
He received the Distinguished Professional Achievement Award in 1994 from the College of Arts and Sciences of Idaho State University. He founded Litmus Inc., which published eighteen books in Salt Lake City including Charles Bukowski's Poems Written Before Jumping Out of an 8-Story Window in 1968. He also received the 2008 Lifetime Achievement Award from the Washington Poets Association.
His work has appeared in several anthologies, including Vol Pupuli from the Seattle Poetry Festival, Portland Lights, Maverick Western Verse from Gibbs Smith, Men of Our Time from the University of Georgia, and Will Work for Peace from Zeropanik Press. He reads across the United States and has been a featured reader at Bumbershoot in Seattle, LitEruption in Portland, the Cowboy Poetry Gathering in Elko, Nevada, and Beyond Baroque in Los Angeles. Charles Potts appears frequently on nationwide radio and TV. His biography and accomplishments are recited in Marquis Who's Who in America, Who's Who in the World, and Who's Who in the West.
A master practitioner in the Society of Neuro-Linguistic Programming and accomplished toastmaster, from 1988-1994, he was the Northwest representative for the Pinxxiee Corporation and Chinese Computer Communications, Inc. A real estate broker, president and founder of Palouse Management Inc., Potts served as a director of the Washington Apartment Association in the 1980s and has been a candidate for city council and port commissioner. From 1993 to 1996 he represented the 5th Congressional District on the Executive Committee of the Washington State Democratic Party. He spent a year in Fukuoka, Japan, in the mid-nineties where he studied the structure of Japanese language and culture.
His more recent collections of poetry include:
Inside Idaho, West End Press, 2009
Kiot: selected early poems 1963-1977, Blue Begonia Press, Yakima WA, 2005
Across the North Pacific (prose and poetry), Slough Press, Austin, Texas, 2002
Nature Lovers, Pleasure Boat Studio, Bainbridge Island WA, 2000
Lost River Mountain, Blue Begonia Press, Yakima WA, 1999
100 Years in Idaho, Tsunami, Inc., Walla Walla WA, 1996
The Dictatorship of the Environment, Druid Books, Ephriam, Wisconsin, 1991
Pacific Northwest Spiritual Poetry (Editor), Tsunami, Inc., 1998
Rocky Mountain Man, The Smith Press, New York City, 1978.
Other books:
How the South Finally Won the Civil War, And Controls the Political Future of the United States, (nonfiction)
Loading Las Vegas (fiction), Current Press, Walla Walla WA, 1991, (Winner of Manuscript International's 14th annual First Place Novel Award).

Charles Potts can be reached through The Temple Bookstore.com or PO Box 1773, Walla Walla, WA 99362.


---
Caleb Powell
Was born in Taiwan, and has also lived and worked in South Korea, Guam, Taiwan, Thailand, The United Arab Emirates, Denmark, Brazil, and Argentina. He is the author of The World is a Class, a reference guide drawing on his experiences overseas, and a novella, This Seething Ocean, That Damned Eagle. He has placed stories, essays, and a novel in the William Faulkner–William Wisdom Writing Competition, including the short-listing of a novel in 2007. Recent works of poetry, fiction, and nonfiction have been published or are forthcoming in descant, Pedestal Magazine, Word Riot, Drunken Boat, elimae, and others. "Love: An Etymology" and "Cao: An Etymology" are published in decomP and Word Riot. For more information, see his website http://calebpowell.wordpress.com.
---
M. B. Powell
Her poems have appeared in America Magazine, Atlanta Review, Dogwood, J Journal, The Raintown Review, Rock & Sling, and elsewhere. Her first published poem, "Phrases for Public Speakers at Sea," won Atlanta Review's 2006 International Poetry Competition Grand Prize. Other awards for individual poems include the 2008 Princemere Poetry Prize; the Georgia Poetry Society's 2009 Educators Award; and America Magazine's 2010 Foley Poetry Award, Runner-Up. Powell was born in Marietta, Georgia. She received degrees from Columbia University, Ph.D., and the University of Washington, J.D. She has published (as Marta Powell Harley) scholarly books, articles, and notes on medieval literature. Lovers, Mothers, Killers, Others (FLP 2013) is her first poetry chapbook, available here http://www.amazon.com/Lovers-Mothers-Killers-Others-Powell/dp/1622294874/ref=sr_1_1?ie=UTF8&qid=1389563512&sr=8-1&keywords=lovers+mothers+killers+others.
---
Marjorie Power
Grew up in Stamford, Connecticut and moved to the West Coast in her late teens. In 1969 she received her B.A. in English from San Francisco State. While working on a graduate degree at the University of Washington in the early '70s, she encountered Nelson Bentley. Though she has taken workshops from a number of other well known poets, Bentley remains by far the strongest influence on her writing. She has given readings on and off for the past twenty-five years, at places as Traditions Cafe in Olympia, Elliott Bay Books, Frye Art Museum, Third Place Books, the University district Barnes and Noble (Love of Life Poets, Daniel Pearl), Esther Altschul Helfgott's reading series in the University District, and St. David's Parish Hall in Shelton for Carolyn Maddux's reading series. Her poetry collections include Living with It, Wampeter Press, 1983; Tishku after She Created Men, Lone Willow Press, 1996; and Cave Poems, Lone Willow Press, 1998. Lone Willow will also publish The Complete Tishku in 2003. Approximately 250 journals include her poems: The Atlanta Review, Fine Madness, The Malahat Review, Poet Lore, The Seattle Review, and others. I've also got work in about a dozen anthologies: PoetsWest, The Practice of Peace, The Random House Treasury of Light Verse, and others. She lives in Olympia with her husband. Her interests include ballroom dance, knitting, furniture painting, camping and hiking, and attending the theater, especially the Oregon Shakespeare Festival. Her fifth collection, Faith in the Color Turquoise, was published by Pudding House Press in 2003.


---
Nashira Priester
Veteran producer of public broadcasting programs both in the Bay Area and in Seattle. Longtime host of live radio broadcasts showcasing jazz artists of the last three decades and a half, Nashira was a founder of KPOO-FM community radio (San Francisco); Women in Film/Seattle and was a charter member of I.A.T.S.E. LOCAL 488 -Studio Mechanics of the PNW. As a crew person, she works as a Set Decorator/Dresser/Buyer for films, both on features and independent projects: music videos and industrials. Her credits include work with Academy Award-winning director Alan Parker ("Come See the Paradise"), Nancy Savoca ("Dogfight" with River Phoenix) and Stephen King's "Rose Red". As a published writer of poetry and essays her work has appeared in anthologies ("The Next World ed: Bruchac) and she has written for a variety of publications, including Ishmael Reed's online magazine "Konch". She has read at Slams and readings in San Francisco, New York and Seattle. Nashira was involved in the 2008 African American Film Festival at the Langston Hughes Center. Ms. Priester is married and lives with her jazz composer/performer/educator husband in Seattle. They have two grown sons. Her newest book, mystic glyphs from onyx larynx was published by www.IonDrivePublishing.com and is available from her own website http://nashirapriester.com/.

---
Donna Prinzmetal
A poet, psychotherapist and teacher. She has taught poetry and creative writing for over twenty-five years to adults and children. Her poems have appeared in many magazines including: Prairie Schooner, The Oregonian, The Comstock Review, and The Journal. Donna's first book, When No One Was Looking was published in May of 2014 by CW Books, an imprint of WordTech Communications.
---
Cameron Prow
Cameron Prow's prose and poetry, inspired by the dance of daily life, have been published in PoetsWest Literary Journals, Fishtrap Anthology V, The (Bend) Bulletin, Cascade Reader, Focus on Friends, Reflections: A Collection Of Central Oregon Writings, and Literary Harvest chapbooks.
Her work has also earned Top 10 finishes in:
PoetsWest Reading Series
* 2003- "Swinging Door," "Pendulum," and "Legacy Lamp" (poetry), Top 10 Featured Reader, Frye Art Museum, Seattle.
Literary Harvest Contest
* 2008 - "See, Hear, and Speak No Evil" (memoir), 2nd place regional;
* 2009 - "Last Call" (short story), top 10 regiona
* 2012 - "Forget-Me-Not" (poetry), 1st place regional;
* 2013 - "Someday Came" (memoir), 1st place regional; and
* 2014 - "The Bus to Nowhere Left Early" (short story), 3rd place statewide.
Cameron has been an open-mic and "featured" reader in venues from eastern Oregon to Seattle since 1995. She is a member of PoetsWest, Oregon Poetry Association, Farewell Bend Writers Roundtable, and Central Oregon Writers Guild. Her interests include reading, food pantry volunteer, and building family from friends one heart at a time.
---
Mike Puhallo (1953- )
Born in Kamloops BC. Graduated 1974, 2 yr. Diploma Course: Agricultural Management, Northern Lights College, Dawson Creek, BC. Has been a working cowboy, a saddle bronc rider, a packer, rancher and a horse trainer. He spent more than thirty years ranching in partnership with his younger brother. Many of his poems and stories are about the unique history and heritage of Cowboy Culture the Pacific Northwest. Mike was instrumental in establishing The BC Cowboy Hall of Fame, and has served ten years as president of the BC Cowboy Heritage Society. He is the only cowboy poet to have had his work read into the official record at a NASA launch, and in the Canadian House of Commons. He performs at cowboy gatherings and festivals, as well as taking his poetry into schools, libraries and community halls throughout the West. One of the few poets in the world able to almost make a living from his work, Mike still judges a few rodeos and spends most of his summers working with cattle and training horses. Mike has had six books of poetry published by Hancock House and has self-produced three CDs of his work. See his website www.mikepuhallo.com.

His fifth book Piled Higher and Deeper received (2002) received the Will Rogers Medallion Award. Nominated several times for Cowboy Poet of the Year at the prestigious Will Rogers Awards in Fort Worth, Texas. Mike has also been nominated for Best Cowboy Poetry Book (four times), Best Cowboy Poetry Album (twice) and Best Western Song (Cinnamon 1998). In 2003 Mike received The Queens Golden Jubilee Medallion Award and in 2006 he was a nominee for Canadian Parliamentary Poet Laureate. Winner of 2007 Will Rogers Medallion Award for Outstanding Achievement in the Publishing of Cowboy Poetry from the Academy of Western Artists for his collection Rhymes & Damn Lies (Hancock House Publishers, Blaine, WA) Mike's first book, Rhymes on the Range (1997) is in its second printing and is available again. See web site www.twilightranch.com.
---
Robert Michael Pyle
Ecologist writes essay, poetry, and fiction from an old Swedish farmstead along a tributary of the Columbia River in southwestern Washington. Pyle's eighteen award-winning books include Wintergreen and The Tangled Bank. His first full-length poetry collection is Evolution of the Genus Iris.
---
Tasleem Qaasim (Taaj)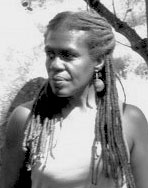 Was born in Chicago, Illinois in 1951. She writes emotive poems that capture the spirit of joy and adversity from the perspective of every day men and women. She has emerged on the Northwest scene with the writing of her book, "Walking Still: Poetic Reflections of Friends, Family, Life and Love." This book examines treasured memories and heartaches while it capture the essence of common experiences. Taaj is a Professor of Education, whose career has included work in several states where she has been a regional administrator, developmental specialist, therapist, and professional advocate for children with disabilities and their families. Taaj is a mother of four with two granddaughters. She currently lives in Renton, Washington, with her husband and high school sweetheart. See her website www.taaj.us.


---